Meet Laura Foulds | Licensed Marriage & Family Therapist, Mindfulness Coach & Yoga Instructor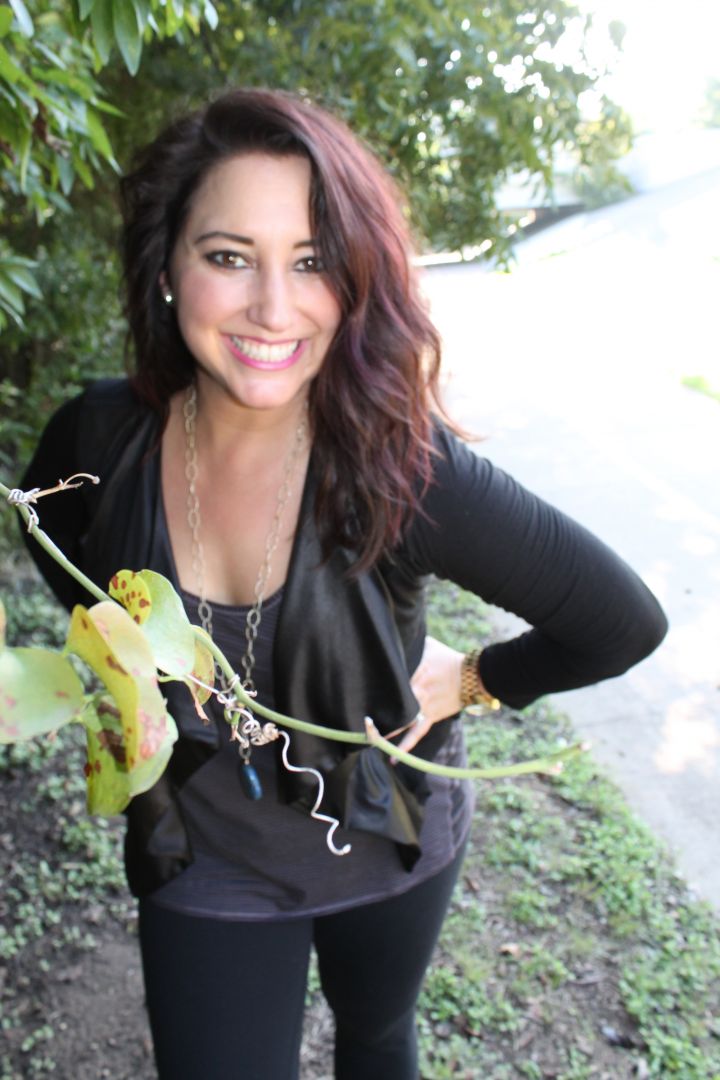 We had the good fortune of connecting with Laura Foulds and we've shared our conversation below.
Hi Laura, have there been any changes in how you think about work-life balance?
Over the last decade, I've learned to tell a new story about work/home balance by considering that we best manage our time by managing our energy. I have learned that when the focus is on tending to the energetics of the moment—when the integrity of the present moment becomes the single most important thing—time truly becomes irrelevant.
This concept takes experience to take as truth; For example, if you've ever been so engrossed in an exciting event that you lose all track of time, or if you've experienced a circumstance in which you were bored or discontented, it might have seemed like time just drug on. Depending on how you are feeling about yourself in the midst of a circumstance, and depending on how you choose to characterize the sort of time you're having dictates the experience and can impact whether or not the time moves or feels really stuck. How you show up for a moment makes all the difference.
Since 2010 I've had the privilege of holding space for others' healing in the form of mindful and integrative psychotherapy. The lessons I've learned and am still learning (because, this is life's work) can be considered under one umbrella or tag line: self care is health care.
When I first opened my private practice in 2013, my mentality was centered on scarcity of time; I was over extended and overwhelmed by my obligations. Back then, I was driving over 15 hours a week commuting up and down I-35 from south to north Texas working multiple jobs in completely opposing industries. I was also newly married, with my husband doing his own fair share of commuting for work – we hardly saw each other for the first several years of our marriage.
My week looked like this: I would attend meetings and professional supervision on Tuesday, finish seeing clients by Wednesday, spend 4 hours commuting home only to drive to the south Texas border for my second job on Thursday, and finally home on Friday for the weekend, where I would do all of the things – housework and laundry and grocery shop and meal prep….and then pack up to head back to north Texas on Monday. (Yes, I chose to build a private practice in Forth Worth while living in south Texas, but that's a story for another time.) Back and forth every single week I did this, and for nearly 3 years.
The mentality of hustle is so prevalent in our culture; I was literally conditioned from a young age to push everything personal to the side for the sake of achieving. But, after decades of being hyper vigilant and running on fumes, I realized this pattern of striving had created conditions for imbalance and dis-ease in my body and mind, and took a point of crisis for me to realize it was not a sustainable way of being.
Inevitably, I experienced a breaking point—okay, it was a literal mental and physical breakdown—where I realized that I could no longer sustain the level of stress that I was under. My physical body was screaming at me during this time trying to get me to slow down, and when I continued to push past the warning signs, I would experience symptoms that would then cause me to be laid up for weeks.
These experiences forced me to stop and look at how many of my actions were truly mindful ones. I realized that every decision, from what I chose to eat for lunch (if I even took the space to eat at all), to the thoughts that I chose to entertain in my mind—all my choices were coming from a place of imbalance. And that was a harsh realization because from the outside, I was successful and I had achieved everything I had set out to do.
My nerves were fried and I was burnt out. I realized how much of my life had been spent running on fumes, and I learned that if I wanted to be able to enjoy the life I was creating for myself, I needed to properly and diligently tend to the harmony between my body and my mind.
The process of prioritizing self-care requires an understanding that true balance is evidenced by a series of small shifts, not by grand swings. Over the course of about five years I implemented countless conscious changes to my daily routine, and although they were small, in time the subtle became mighty. My mantra became, "self care is health care," and I began to really understand the power of a pure intention. Noticing this led me to ponder the questions that I ultimately ask my clients each day: what value do you place on slowing down, and what does it mean to focus with fierce intention on the present moment?
In 2014, at the height of my breakdown I decided to become a facilitator of MBSR- Mindfulness Based Stress Reduction. I now teach this course twice per year, which is an eight-week intensive centered on the most widely implemented and empirically sound programs for stress and pain management since its inception by Dr. Jon Kabat-Zinn in the 1970's. The program teaches practical practices rooted in both ancient wisdom and neuroscience. Through my personal mindfulness journey, and over the last five years facilitating this course, I came up with my own definition for the practice;
Mindfulness is simply meeting the present moment with full attention and clear intention.
A common misconception about Mindfulness assumes it is a means to escape or avoid reality. In truth when we practice pure, unbiased attention to the present moment, we are slowing down to explore all of the details and nuances of our experience. Therefore, we are actually getting really real with ourselves instead of merely mentally checking out. The challenge then becomes, what to do with the awareness? For all of the energy that we are now able to give over to our anxieties, consequently, we have the space to increase our awareness and significantly shift our mental patterns away from dis-ease and towards greater harmony and wellbeing.
My measure of success has changed since the beginning of my career. It now looks like my words and actions being aligned, and it feels like a balance between effort and ease. The balance now looks very different from before in that my number one priority is no longer my work at all. And, interestingly enough, I have found that the more energy that I pour into the mindful care of my personal/home life, the more my business naturally grows and thrives on its own.
Among various self-care practices that incorporate both movement and stillness, I also check in with myself a lot more often and acknowledge how I'm feeling before I make any decision. I recognize when I'm about to make a decision out of fear or from a place that is low, and I pause before proceeding.
I should mention that, in 2019 I welcomed the birth of my daughter and added motherhood to my plate. Most of my crash-course into motherhood has occurred simultaneously along with the pandemic, which has provided opportunities to practice integrating what I've learned in regards to self-care and mental & physical energy management.
Some concepts I've learned:
* Through stillness, answers are revealed.
* Chaos brings order.
* Seasons of rest are just as potent as seasons of movement.
And, because I'm a therapist, I'll leave you with some questions to contemplate: First and foremost, am I smiling through my circumstances? What is the countenance on my face as I meet my moments? Is my posture tall? Are my words true and is my vision clear? And, where is my heart?
How does it feel to be in relationship with me? Is my energy calm? Are my intentions pure? How clearly am I expressing the contents of my heart? Where is my focus? And what is the quality of my breathing?
This is a new way of addressing work/home balance. This is energy management over time management.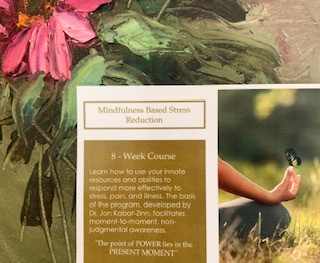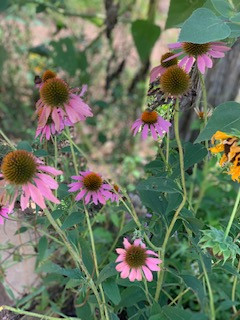 What should our readers know about your business?
With over 10 years of experience providing compassionate and comprehensive support to individuals and couples across the DFW Metroplex, including nine years in private practice, Laura Foulds, M.S., LMFT, RYT specializes in stress, anxiety, and mental energy management. Drawing from her extensive background in family systems, mindfulness, and mind-body psychotherapy, she utilizes a whole-person, holistic approach towards physical, mental, emotional, and relational wellness.
Laura's passion lies in helping others reduce stress and tension and find greater ease in their minds, bodies and relationships. She has been engaged in deep study and apprenticeship around the field of mind-body medicine for over ten years and truly believes that the perceived separation between body and mind is what creates dis-ease. She believes that mental health is health, and is excited about participating in a new paradigm of mental health.
What sets her apart in her field is her thoughtful integration and systemic lens. She pursued a Master's in Family Systems because of her belief that all symptoms one experiences whether in body, in mind, and even within interpersonal relationships are simply messages to be listened to with compassion and without judgment. From this space, lasting change and healing can occur.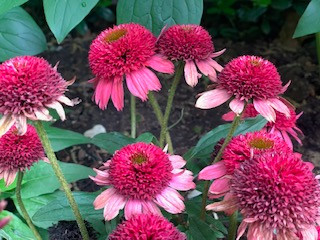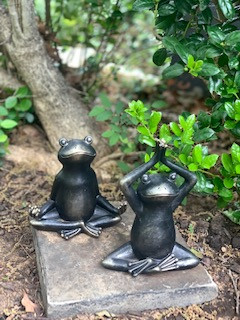 Who else deserves some credit and recognition?
I've had some wonderful mentors who have helped support and shape my personal and professional development: Dr. Linda Metcalf, Director of Graduate Counseling programs at Texas Wesleyan University; Dr. Judy Cannon, LMFT Huntington Beach, CA; Connie Cornwell, Senior Supervisor at UT Southwestern Family Studies Center; Dr. Valerie Rice, MBSR teacher at the Vitalife Center in San Antonio
Website: www.LotusCounselingTX.com
Instagram: LotusCounselingTX
Nominate Someone:
 ShoutoutDFW is built on recommendations and shoutouts from the community; it's how we uncover hidden gems, so if you or someone you know deserves recognition please let us know 
here.