Meet Laquesha Ford-Mcquay | Author Mentor Speaker Transitional Coach & Founder of WCCOF Outreach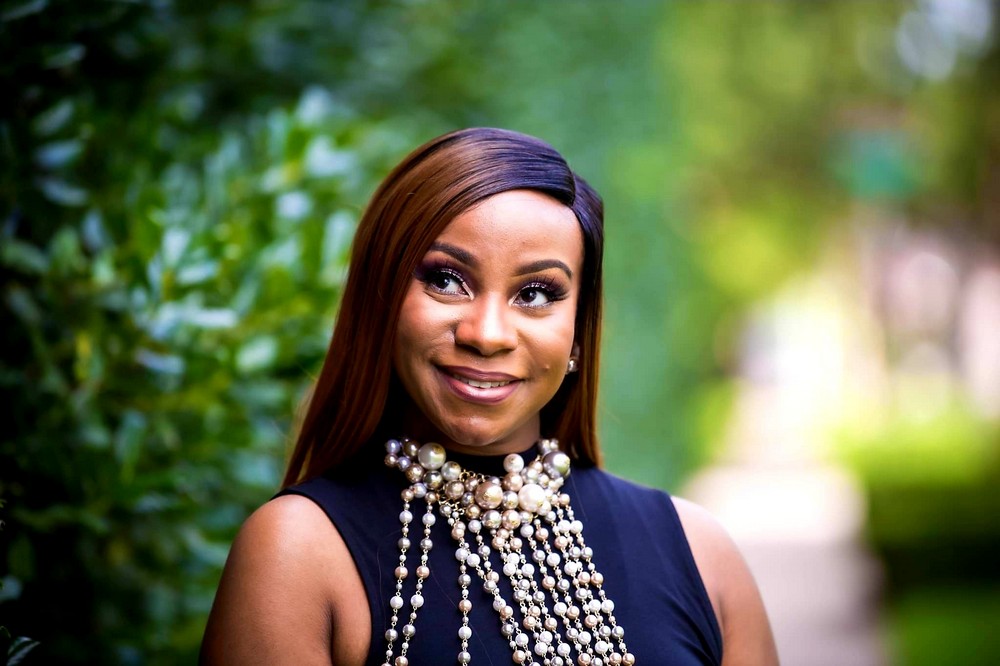 We had the good fortune of connecting with Laquesha Ford-Mcquay and we've shared our conversation below.
Hi Laquesha, what inspires you?
🌸I'm inspired by Creation🌸 and all of its BEAUTY! I mean really…
How vast is the Sea? How deep is the Ocean? How thought provoking is air/breathe? You can't see it, but it's always there! How beautifully fascinating is the process of transformation manifested in the Butterfly? How mind-blowing is the birth of a baby? The very existence of life! The complex Galaxy-The Earth, Sun, Moon & Stars were created with a purpose! The animals-Every animal exist with purpose! Life-Every human being is alive because they still have purpose!
🌸I get inspired every time I look outside of the window and see the birds chirping and flying in the air🌸 They inspire me because if God can take care of the birds, surely he can take care of us!
🌸I get inspired every time a tree sways when the wind blows🌸 it keeps me focused on the fact that I will experience turbulence/storms in life and I may sway a little, bit I won't break because my roots are built upon a solid foundation.- Insert tears.
🌸Blooming flowers inspire me🌸 They are a gentle reminder that It's never to late to bloom!
🌸I get inspired when I listen to soothing or uplifting music🌸 because I've come to understand that music is often released and is poured from the singers personal life experiences. That alone inspires me.
🌸I'm inspired when I see a warm smile or every time I give a warm hug to someone🌸 because it proves that good people still exist in the Earth.
🌸Poetry inspires me.🌸 The simple fact that some peoples written thoughts and their voice can be used as art.
🌸The creativity seen and expressed through man exemplified in art paintings inspires me🌸
If I had to make it very simple, I believe everything that God created inspires me!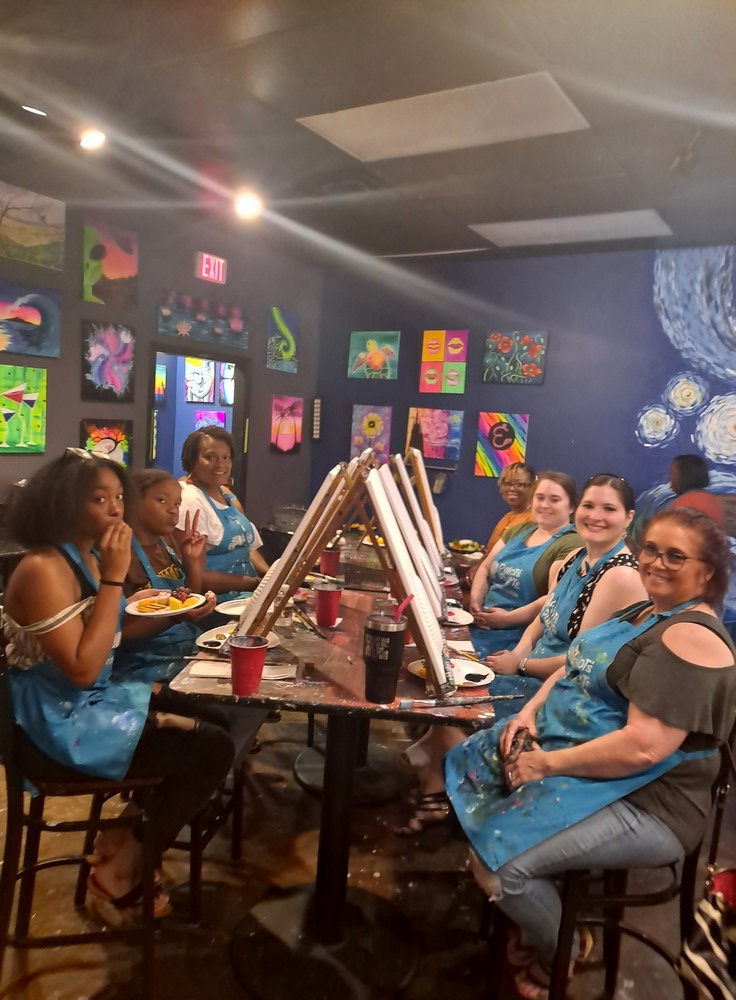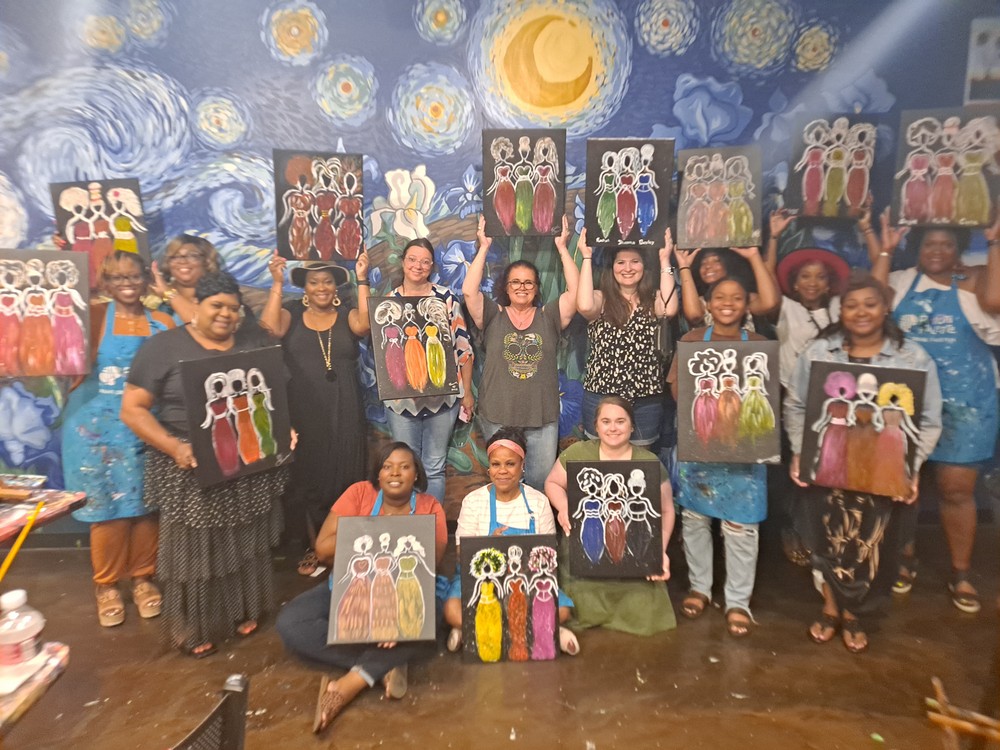 Can you open up a bit about your work and career? We're big fans and we'd love for our community to learn more about your work.
𝓜𝔂 𝓳𝓸𝓾𝓻𝓷𝓮𝔂 𝓲𝓷 𝓵𝓲𝓯𝓮 𝓱𝓪𝓼 𝓫𝓮𝓮𝓷 𝓽𝓸𝓽𝓪𝓵𝓵𝔂 𝓾𝓷𝓾𝓼𝓾𝓪𝓵𝓵𝔂 𝓢𝓾𝓹𝓮𝓻𝓷𝓪𝓽𝓾𝓻𝓪𝓵. Since childhood, I always knew that anything attached to my name
would always include areas that needed compassion or healing. Compassion has become more and more rare in our world today. If there was more of it, there would be more understanding love and grace. Miracles happen when compassion is stirred. Jesus is the ultimate example of this. There were many times when he got ready to perform a miracle or heal someone sick that he was "moved with compassion."
My heart of compassion led me into the Nursing Field where I have remained the past 21yrs. There's absolutely nothing like being able to daily put a smile on the face of someone who is not feeling their best or to encourage and uplift the broken heart of someone who just received bad news! Nursing has taught me so much about the needs of others and has kept me humble and grateful for all things.
𝓜𝔂 𝓢𝓽𝓸𝓻𝔂- 𝔀𝓱𝓮𝓮𝓮𝔀! There isn't enough space for me to tell my story. There's so much that has yet to be told, but my story is intertwined with all the things I do including Nursing. While on this journey in life I have met so many different types of people. Experienced so many different types of things from heart ache & heart break, a lot of hurt and pain mixed with some amazing days to some of the worst days of my life but the one thing that has never changed since I was 18 years of age is my pursuit of God. 𝐇𝐢𝐬 𝐥𝐨𝐯𝐞 𝐚𝐧𝐝 𝐡𝐢𝐬 𝐩𝐫𝐞𝐬𝐞𝐧𝐜𝐞 have always been my hiding place and it has kept and carried me through my darkest hours. There's not one thing that we will ever go through that can not be used for the Glory of God! Nothing is ever wasted! It's only by the 𝐠𝐫𝐚𝐜𝐞 of God that I still have the depth of love for God and people the way I do! It takes a lot of dying to self when you see so many selfish ambitions and desires manifested through the words and actions of others. In order to remain in a place of love you have to have a consistent desire and determination to have clean hands and a pure heart no matter what you endure in life. You asked how did I overcome challenges in Life, Coaching, Outreach? It's simple, I rest and remain in the 𝐩𝐫𝐞𝐬𝐞𝐧𝐜𝐞 𝐨𝐟 𝐆𝐨𝐝 and continuously understand that 𝐏𝐮𝐫𝐢𝐟𝐢𝐜𝐚𝐭𝐢𝐨𝐧 is always necessary!
My story is full of moments that the Kingdom of darkness used silent whispers and the words false accusations or actions of others to attempt to distort my identity, my mindset, and my love. I am a Living Witness that the greater ONE helped me maintain my identity in the midst of pain persecution and extreme pressure! This spills over into everything I do. I'm passionate about women knowing who they are and what their identity is in Christ. I'm passionate about people knowing their value and their worth. I'm passionate about allowing people to feel the authentic pure love of God flow through me.
These are the things that set me apart from others. My story, my heart of compassion, my personality & character, and the heart of God that I possess. In one of my greatest trials God birthed an Outreach that turned my pain into my passion. My Outreach covers any type of trauma imaginable in intimate Healing Sessions so people understand that they are not alone in their situation or circumstance. The approach is Holistic. Medical perspectives meshed with Clergy perspectives along with the stories of those who are unashamed to share the most intricate parts of their lives before others.
My goodness-it's such a beautiful thing!
I've grown passionate about Coaching people post abusive Narcissistic Relationships because it is something I myself have personally experienced in the past. Narcissistic behavior is confusing very hard to identify and extremely difficult to overcome. I help others regain confidence, get rid of confusion and lies they have been made to believe about themselves, and recover and restore their freedom and healing.
I absolutely LOVE speaking to small groups and women in general via Conferences, Small Groups, Company and Ministry Retreats!
𝓘 𝔀𝓻𝓸𝓽𝓮 𝓶𝔂 𝓯𝓲𝓻𝓼𝓽 𝓫𝓸𝓸𝓴, 𝓗𝓮𝓪𝓵𝓮𝓭 𝓐𝓼 𝓗𝓮 𝓢𝓹𝓮𝓪𝓴𝓼 in the midst of recovering from a Divorce. It will help many others jump start their road to recovery from abuse and heal from word curses or traumas that have caused them to have issues with self esteem and identity. It is my goal to complete my second book by the end of the year. It will be a devotional for mothers with sick babies because I gave birth to a Miracle child and the road to recovery from that was very difficult for me.
𝓦𝓱𝓪𝓽 𝔀𝓸𝓾𝓵𝓭 𝓘 𝔀𝓪𝓷𝓽 𝓽𝓱𝓮 𝔀𝓸𝓻𝓵𝓭 𝓽𝓸 𝓴𝓷𝓸𝔀 𝓪𝓫𝓸𝓾𝓽 𝓶𝓮, 𝓶𝔂 𝓫𝓻𝓪𝓷𝓭, 𝓸𝓻 𝓶𝔂 𝓼𝓽𝓸𝓻𝔂?
I am an Ambassador for Gods Kingdom and I represent all things Confidence, Healing, Recovery & Discovery. I am called to be a tool to help pull others out of dark places into the light of God and to encourage the Body of Christ to go beyond their traditional Sunday and Wednesday experience and invite God to use them in their "EVERYDAY" lives. Why do we limit him when he is limitless? God takes the most least likely people… the rejected, overlooked, down trodden, and the broken and work his greatest works! I want the world to know that Christ is soon to return and their money, titles, or positions can not help them eternally.
It's how we live our lives and treat man kind that will have an eternal and everlasting effect.
𝓔𝓿𝓮𝓻𝔂𝓸𝓷𝓮 𝓲𝓷 𝓽𝓱𝓲𝓼 𝓶𝓸𝓶𝓮𝓷𝓽 𝓼𝓱𝓸𝓾𝓵𝓭 𝓫𝓮 𝓪𝓼𝓴𝓲𝓷𝓰 𝓽𝓱𝓮𝓶𝓼𝓮𝓵𝓿𝓮𝓼……
What is it that you've been placed in this Earth at this moment in time to do? Whatever it is, every moment is precious! Don't waste a moment without being found doing it. Life is a vapor and it's a precious gift. How are you stewarding what God has given you? If this was your last day on Earth how would you spend it? Make every moment count and create moments of love learning and laughter out of every breathe you have been blessed to inhale and exhale. Never forget to forgive, Keep moving forward. Love & respect your self as you love and respect others. In order for life to be beautiful, in good and bad times, we have to choose to let it be! Life is what we make of it! God has proven over and over in my life that he knows exactly how to heal and restore that which was broken and he's a genius in the way he goes about doing it.
You may experience many traumas in life and some may knock the very wind out of you, but I'm a 𝐋𝐈𝐕𝐈𝐍𝐆 𝐖𝐈𝐓𝐍𝐄𝐒𝐒 that God CAN breathe 𝐍𝐄𝐖 𝐋𝐈𝐅𝐄 into you and create an even better version of you than the one that existed prior to your trauma! He is the Potter and we are the clay! Allow his best masterpiece to be manifested through & in your life!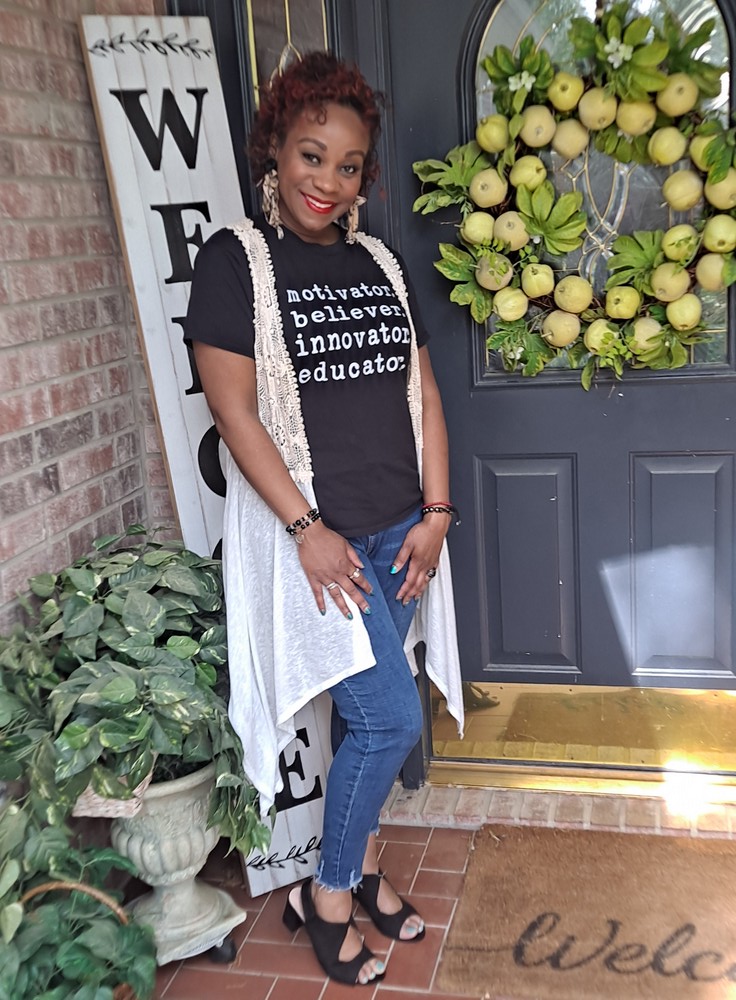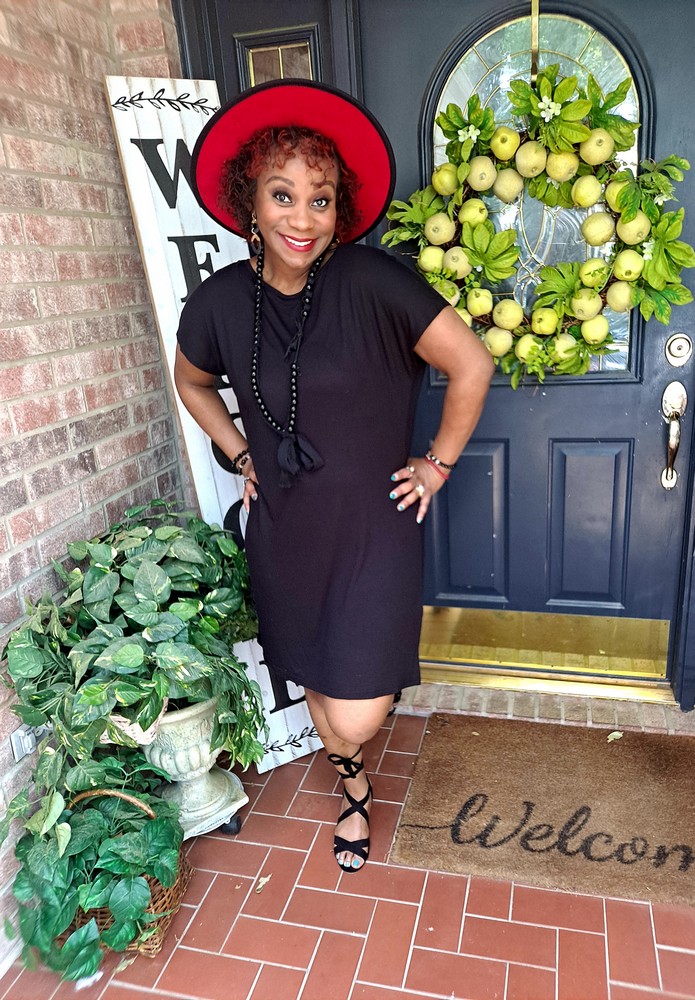 Let's say your best friend was visiting the area and you wanted to show them the best time ever. Where would you take them? Give us a little itinerary – say it was a week long trip, where would you eat, drink, visit, hang out, etc.
I live East of Dallas but because I've been there for Ministry monthly the past 2 1/2 years there are quite a few places I've grown to love!
My bestie & I would spend some days together alone and a few with our children included in our day.
💜I love the Frisco/Plano area of Dallas. A day hanging out in the Shops at Legacy/Plano Legacy West area just hanging out, eating, and shopping would defiantly be on the itinerary !
💜I love gardens and the beauty of flowers so the Dallas Arboretum and Botanical Garden would be on the list along with walking and hanging out in Downtown Fort Worth. I haven't been downtown in a while but I use to love it.
💜I love art so one day would be spent at a few Art Museums such as Dallas Museum of Art and possibly painting an art painting along with the evening ending at the Reunion Tower observation deck because of it's views and ability to dine also.
💜If we were in the mood for sports, we would catch a Dallas Cowboys or Maverick game depending on the season. I'm not really into sports, but I do like the excitement of it all every now and then.
💜The Galleria Mall would be on the itinerary for hanging out and shopping purposes. I also like the Grand Lux Café in the Mall so we defiantly would eat there that day.
💜We would take our children to Epic Waters Great Wolf Lodge or Six Flags one day and to Dallas World Aquarium or Dave and Busters another day.
💜Some of my favorite eating places we would visit besides the ones listed above would be the Cheesecake Factory, Pappadeaux, Pecan Lodge, PF Chang or The Blue Fish would be some of our daytime or evening stops. Brunch is terrific at Bread Winners Cafe & Bakery on Saturdays that's definitely on the itinerary! I can't leave out the XOXO Dining Room for brunch as well- Great atmosphere and many places for cute pics! Crumbl cookies is a weekly stop for me for a sweet treat! (Shhhh…. don't tell anybody)
By the end of the week we will have had so much fun, so many laughs, and gained a few pounds😉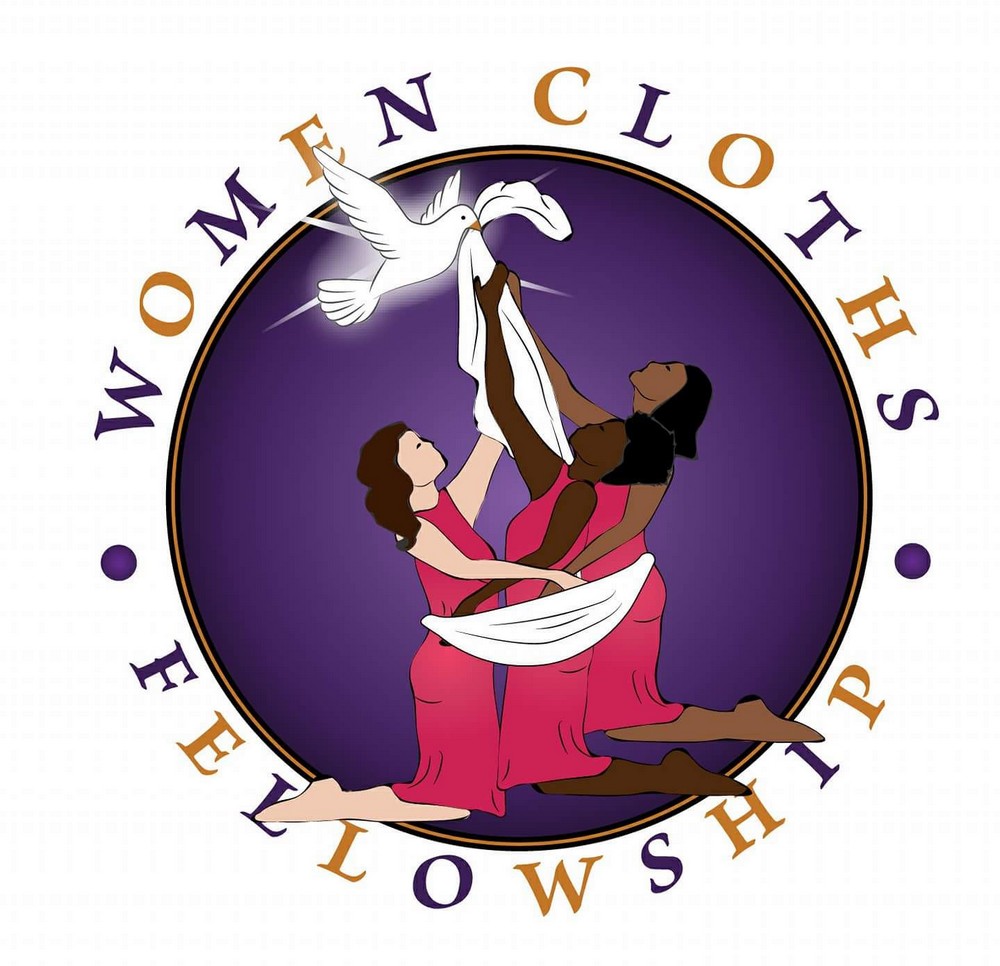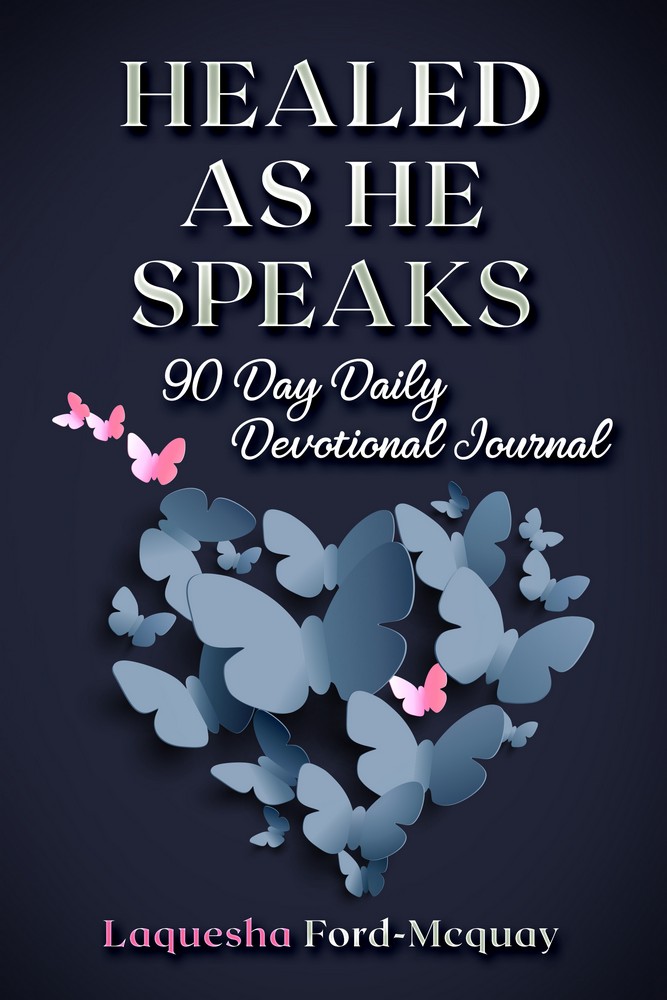 The Shoutout series is all about recognizing that our success and where we are in life is at least somewhat thanks to the efforts, support, mentorship, love and encouragement of others. So is there someone that you want to dedicate your shoutout to?
My Support system includes Jesus my Parents and Brothers along with a few friends! I love honor and cherish them. There is no doubt that their love support and encouragement has truly carried through the toughest time in my life! The 𝓹𝓻𝓮𝓼𝓮𝓷𝓬𝓮 of God alone is my resting and hiding place.
I must also say every time I look into my boys eyes there's an inward strength that comes upon me!
I strongly believe that every Mentor needs a Mentor and every Life Coach needs a Life Coach. My Mentor and Life & Etiquette Coach over the past 2 yrs. has been Mrs. Amanda Ferguson. She's simply amazing and I honor her!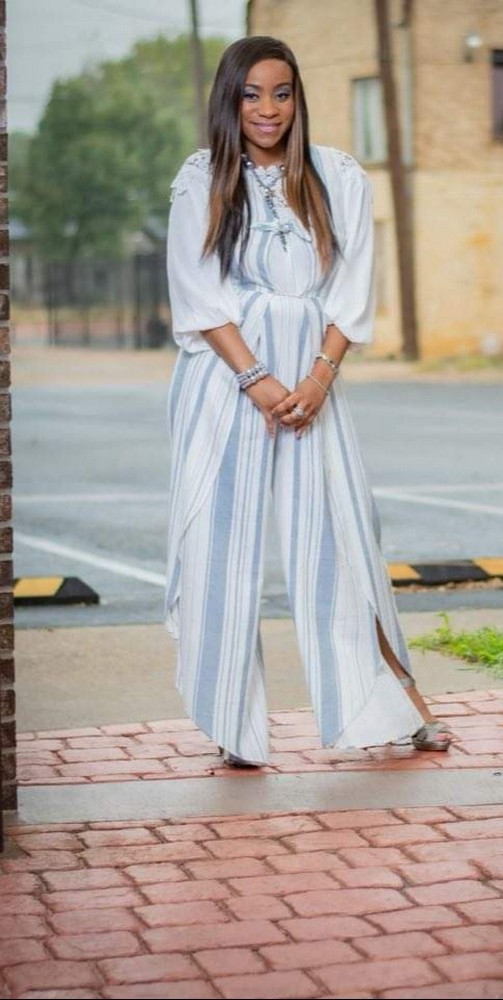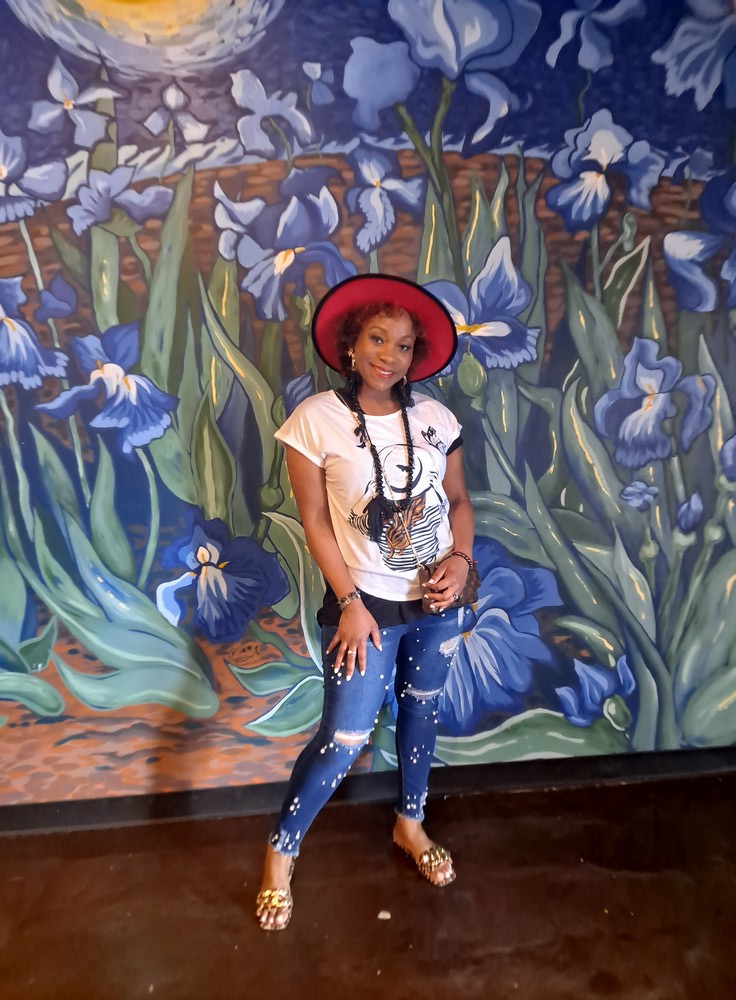 Instagram: https://instagram.com/simplyauthenticallyme
Linkedin: https://www.linkedin.com/in/laquesha-ford-mcquay-5b448ab0
Facebook: https://www.facebook.com/laquesha.fordmcquay
Other: Book link on Amazon: https://www.amazon.com/Healed-As-Speaks-Transforming-Restoration/dp/1737718901/ Outreach Facebook Page: Women Cloths Community Outreach Fellowship
Image Credits
Ashley Nicole Photography Shout out to my son-Justus on the fun pics😉💙
Nominate Someone:
 ShoutoutDFW is built on recommendations and shoutouts from the community; it's how we uncover hidden gems, so if you or someone you know deserves recognition please let us know 
here.