Meet Katie Faith: Creative Visionary & Photographer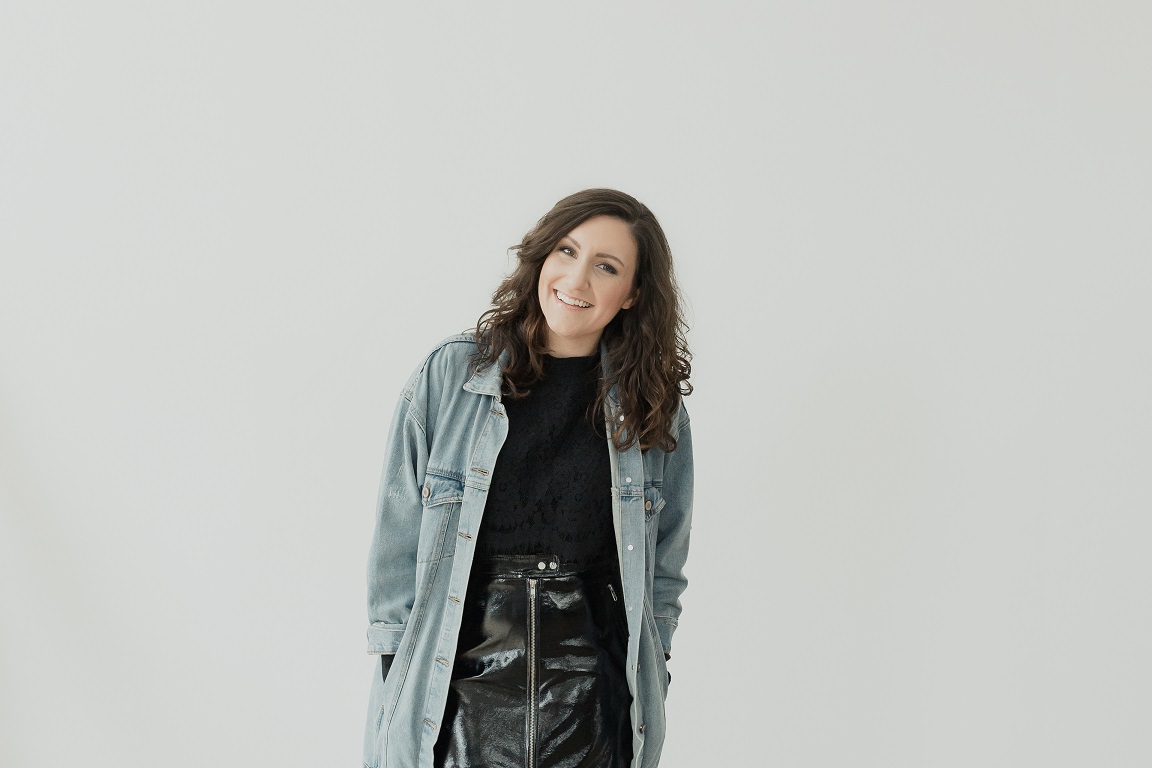 We had the good fortune of connecting with Katie Faith and we've shared our conversation below.
Hi Katie, have you ever found yourself in a spot where you had to decide whether to give up or keep going? How did you make the choice?
I don't like the idea of giving up. However, when I'm passionately pursuing my dreams, something that I look at to determine whether to keep going or not is if I have peace about it and or if there is a grace on it. Despite the sometimes overwhelming feeling that comes with going after our vision, there is usually a sense of either expectant peace or an uneasiness, of grace that continues to confirm it or opposition that indicates it is not for us to pursue. Of course, because I still don't like the idea of letting go of our dreams, I would also say that timing is a huge factor. It may just be that it isn't the right season for some of those things, so in that case hang on and keep going until the timing is right.
Alright, so let's move onto what keeps you busy professionally?
The way we approach people when working with them is so important, especially when some may feel vulnerable in front of a camera. My goal is to give them a fresh perspective of who they are through my lens so that they leave even more confident than before and to create a safe space for them to feel comfortable telling their story. I try to keep my photographic style authentic to each individual so that it reflects real people in real life, and I love seeing their faces light up beaming with confidence when I show them an example image on the back of my camera. The lessons that I've learned during this journey are some of the things that I value most in my professional career, because failing doesn't make me a failure, it just means that I'm learning. Improving from those experiences isn't easy, and sometimes just the thought of those mistakes brings a cringing sting, but I never want to stop learning. I feel like those who are succeeding aren't the most knowledgeable, but the most teachable, and I'm thankful for how far I've been able to come in my career throughout those growing experiences. I'm excited for the future opportunities to come and the growth that will inevitably be found in those moments. My heart is to tell real stories of real people living real life, including stories of those who have been rescued from human trafficking. I'm very passionate about anti-human trafficking efforts, and I'm looking ahead for all that is to come in partnering and telling stories of those who cannot, in sharing what very real people face and shedding light and healing on some of the darkest moments one could go through. It has been and still is a journey. Becoming a professional photographer was actually not a dream of mine. While in high school I took art classes, drawing and painting, I didn't consider photography an art. That all changed for me when I saw some friends who had these larger-than-point-and-shoot cameras and interchangeable lenses. After a few very aspiring photo sessions with my friends, I was convinced that photography could actually be something worth checking out. Elated beyond words, I purchased my very first camera off of Craigslist from a guy in a hookah lounge. It was a Canon Rebel XSi. I was set. I just needed to know how to use it. In my sophomore year of high school I took a semester of beginner's photography and later ended up taking two week-long intensive courses through The Institute of Photographic Studies. Once I understood my camera, composition, and lighting, I began photographing friends to build my portfolio. Things began to take off when I was asked to photograph my brother's sports teams, my church's events and services, and various portrait sessions. Soon after that, I was able to second-shoot weddings and to learn from some talented friends for a year before I photographed my very first wedding at age nineteen. Looking back I can't help but laugh a little, because I tried not to remind the bride and groom how young I was at the time. They trusted me, and it was truly one of my favorite wedding experiences to date. It has not been a smooth journey, I still haven't arrived, and in between all of the highs there have definitely been lows. Like the time I fell for a sob-story that became an absolute nightmare, or the time that I reached burn-out and quit wedding photography for a hot minute, which left me questioning my career. Plenty of professional mistakes have been made along the way. There were many hard days where it seemed like the editing was backed up for weeks, the personal life was put on hold, and the social life barely existed. However, the good days have always outweighed the bad ones. Like when a client sends me a heartwarming text about their photos, when I get to celebrate a marriage that far surpasses every ideal, and when I receive an inquiry to help tell another story. Whenever faced with a challenge, feelings of self-doubt and fear can quickly begin to creep in. I think what has helped me overcome the various difficulties that I've faced is the fact that there is someone else waiting on the other side of my obedience. I believe that there is purpose in my photography and story-sharing that is much bigger than me. So realizing that it's not about me helps to keep things in perspective. Often, I'm reminded by the inspirational words of my friend, Lindsey Eryn Clark, "Our obedience to stay faithful to our dreams impacts other people's destinies." Those words have become a life motto for me. I've chosen to look at the difficulty, pray about the best way to navigate it, and if I slip – I choose to shake off the dust and keep moving forward, because purpose is worth pursuing. One of the biggest lessons I've had to learn is to value myself and what I have to offer as a creative. It can be easy at times to second guess yourself and your worth in the process, but you have to remember that your value isn't found in your work and what you have to give is extraordinary. When receiving feedback, I've determined to separate my worth from my work in order to gain constructive criticism and to continue growing in my craft. I've also found it true that when you value yourself, you will attract the right people who see your worth as well. In addition to that, being on time adds to your credibility in so many ways and it is something that shows the client you see them as equally important. This is pretty obvious, but unfortunately it's a lesson that I've learned the hard way (and if I'm being entirely honest, it's an area that I'm still growing in). Another lesson would be to always use contracts, even when working with friends. Trust me on this one, you're valuable and your friends love you, but it can get really messy without agreements in writing. Lastly, I've been learning the importance of not being afraid to let go of some things as a creative and to delegate tasks where I can, so that I can focus on the things I'm really good at. Overall, I'm so thankful for every lesson learned and the continual growth along the way, because I've been able to learn a lot and it's really shaped me as a creative. I love people and I believe everyone has a story worth sharing. I am absolutely elated to share real stories of real people and to help others see themselves for the beautiful individuals they are. It can be difficult in this culture of highlight reels and filters to really see ourselves at our best. Instead, it seems much easier to hold onto lies and labels that society would like to put on us: that we're not beautiful, that we're not worthy, that we don't have what it takes. As cliché as it sounds, I love helping others see themselves for who they really are: beautiful, worthy, capable, and to share that part of their story with the world -and if we're friends after the photo session I wouldn't even be mad. At this point in my story, I know that photography and storytelling is something that The Lord put into my heart and hands, and I have been blessed with opportunities to photograph for individuals, creatives, musicians, business owners, brands, couples, weddings, events, and television. I am so humbled to be able to capture moments in time for people, helping them to tell their story.
If you had a friend visiting you, what are some of the local spots you'd want to take them around to?
If my best friend were to visit me where I live, I would be elated to take the BFF on a tour of some of my favorite spots, as well as explore new places! I love discovering cities! I'm not usually one to do all of the touristy things and I'm sure there are plenty of things that I'm leaving out, but the iconic stuff would still be worth seeing for yourself as you plan your next trip to Dallas. However, here is my 7-Day Dallas, Texas City Guide: Day One – Hello! I feel like the first day is always good to just get settled and make a game plan for the week's adventures, especially if you've traveled a while to get to your destination. So, I would pick you up from the airport and we would check into the Canvas Hotel, formerly called NYLO, or a fun Airbnb in the downtown area. Once we got our things settled, I'd take you to brunch at Overeasy downtown, a retro-chic diner where they serve breakfast all day! We'd then take some time to leisurely walk around the downtown area and shops nearby. After the city sites, we'd go back to the hotel, where we'd probably enjoy a favorite show and convos over Fuel City Tacos ordered in. Day Two – Deep Ellum. To get us going, we'd stop by Merit Coffee Co. in Deep Ellum for a coffee and a bite to eat, then we'd run around and take photos in front of the graffiti walls found throughout the area. There are so many fun walls, my favorite being the one with the face of a lion painted on a garage door. At that point, we'll probably be feeling lunch, so I would take you to Tiki Loco Coffee & Tacos for tacos and more coffee (best combination honestly). Then if you're feeling up for it, we'd rent scooters or bikes and explore more of the area, looking for more graffiti walls, fun shops, and photo spots. For dinner, I'd introduce you to some of the best Texan BBQ at Pecan Lodge, where you could get a plate with all the sides of your dreams or a loaded brisket potato. So. Good. Depending on how we're feeling after that, we'd either go to Hide for their edible cookie dough and ice cream dessert or stop by Chills 360 for their rolled ice cream and end up on Stirr's rooftop for the vibes and views. Day Three – Downtown. Another morning, but not just another brunch and coffee at Yolk in Dallas. Their food is delicious. With happy tummies, we'd then check out the Dallas Museum of Art and the Perot Museum of Nature and Science. I love taking in the culture and art found in museums and it's always more fun with friends. For lunch, we'd hop over to Salsa Limón Flor De Mayo for their street style tacos. I mean, their name says it all I think. Klyde Warren park is a perfect spot to chill and walk around for a few, and we'd probably find some more bikes to rent that we would then ride over to Katy Coffee Lab for an afternoon caffeine pick-me-up. By then, we'll have made our way to The Grove for some games, dinner, and live music. Day Four – Bishop Arts. Oddfellows is where we would start our adventure for coffee and breakfast. For a second, I thought about coming up with a pun for this one, but oddly enough I really couldn't. Bishop Arts is such a cute an up and coming area with charming houses turned store front, and it's a perfect place to stroll a bit and check out the shops. And because some days call for dessert first, we'd grab a sweet bite from Emporium Pies, where they bake some of the most delicious pies that remind you of your mom's homemade baking growing up. From there, we'd walk around North Bishop Avenue and West 7th street, stopping in the cute shops along the way and looking for photo spots along in between. We'd then grab an early dinner at Eno's Pizza Tavern, and end the day with a rooftop swim at the hotel or Airbnb stay. Day Five – Lower Greenville. We'd venture out to La La Land Kind Cafe in Lower Greenville for some coffee and breakfast to kickstart the day. After that, we'd wander down the street to Toasted Coffee + Kitchen for some people watching and coffee. If we felt up for shopping, there's a really fun thrift shop nearby called, Buffalo Exchange, that's worth checking out. And because I really want to try this space, I'd take you to Milk + Cream down the street, where they have some really ingenious looking doughnut and ice cream creations. Then, we would walk over to HG Supply Co. for an early dinner, where they have deliciously healthy options and rooftop views. Before the sun went down, we end the day at Sundown at Granada, enjoying some open air and live music. Day Six – Uptown + Shopping. In the morning, we'd grab a coffee at Allegro Coffee Company on the way to some shopping at Northpark Mall. We'd shop around the mall for a while, taking fun photos along the way and in search of a fancy outfit for the evening, because who doesn't like shopping for a new outfit? Depending on where we're at, we might find a place to treat ourselves to a refreshing massage and or lunch at Sushi Bayashi, which has such a sweet vibe and serves some amazing ramen and delicious sushi! Afterwards, we would go back to our stay to freshen up for the evening. For dinner, I would take you to Sixty Vines in Uptown, which is one of my go-to places for a fancy night on the town. I love their atmosphere, and their service has always been five star. Once we had eaten, we would hop over to the Toyota Music Factory for a concert under the stars. Day Seven – The last day + Dallas Farmer's Market. Since this would be the close of our adventures, the day would be kept pretty chill. To begin, we'd pick up a coffee and a bite to go at Opening Bell Coffee and make our way over to the Dallas Farmer's Market, where they have local produce and multiple food options to pick from inside the market. Depending on what we found to eat at the market, we would then go get lunch or an early dinner at a unique spot, Taqueria La Ventana, nearby and get their street style tacos. The adventure would continue while hopping on bikes or scooters, as we took in more of the sights downtown. To end the day, we would find our way to the top of the beautiful Statler Hotel for dinner and a view of downtown Dallas at sunset.
Who else deserves some credit and recognition?
I'd like to dedicate this shoutout first to my Lord and Savior Jesus Christ, my parents, family, and loved ones, my friend whom I consider a mentor, Shawn Marie, as well as Aubray of Table and Tide Global Women's Retreat, for believing in me and supporting me in my dreams no matter how wild. There are truly so many others who have been such a vital part of my story. Thank you for pushing me towards my potential and for believing in me often times more than myself.
Website: https://katiefaith.co
Instagram: https://www.instagram.com/katieofaith