We had the good fortune of connecting with Joan Laureano and we've shared our conversation below.
Hi Joan, do you disagree with some advice that is more or less universally accepted?
I've done many interviews talking about my journey as an entrepreneur, but I also love to hear the interviews of others who have gone through the same path. I love to hear their stories and learn from them too. And this is what usually happens: interviews tend to end asking the entrepreneur what piece of advice they would give to other aspiring entrepreneurs. And entrepreneurs tend to say things such as: "Go for it!", "Follow your dreams", "Just do it!", etc.
I cannot say the same thing, though. I've already gathered enough experience to say that "going for it" or "following your dreams" is not that easy when you have a family, a husband, a wife, or somebody that you take care of, such as a disabled family member, etc. Because taking the dive is life-changing… for you and for your loved ones.
Maybe if you want to be an entrepreneur at the local level, it's much easier. But if you want to become somebody like me… an exporter… a brand with an international distribution… you have to make sure that those around you are on board with it. I don't know if you have seen the movie "The Founder", which tells the story of Ray Kroc. In that movie, you see the figure of the wife who opposes every business move that Ray makes. Maybe it's because she doesn't understand Ray's ambition. Maybe it's because she's OK with the life she currently has. Maybe it's because she's ashamed or tired of "starting from the bottom" over and over again. But the point is that this difference in vision destroyed their marriage at the end. I have already lost count of how many of those cases I've seen in real life.
When you decide to enter the world of international business, you won't be at home as much. And whenever you are, you will be quite busy anyway… especially during the first years, when you have to wear many hats because of budget constraints. You will spend a ton of time in product development, marketing, taking product pictures for catalogs, customer service, order fulfillment and logistics, raw material purchasing, research, planning, accounting, phone calls and teleconferences in odd hours if you have customers and suppliers in different time zones, business travel… you name it! And that means that your kids might get disappointed at that. Your partner might feel your absence and start becoming bitter about your business and your dreams. Your family structure can crumble into pieces.
I have to thank God that I have a husband that supports me immensely and even travels with me to most of our product presentations and trade shows. But I have seen many cases in which this is not the case. And before taking the leap, you need to sit down with your family and explain to them what your plans are, and what those plans would entail. And then, after starting, you have to do this exercise periodically, because every business is different… and every stage of your business growth means new challenges that maybe nobody foresaw.
So, in conclusion, my real advice here would be: "When you take the leap, take your family into account. Keep them in the loop. Try to make time to be with them, so that they don't feel displaced by your business. But at the same time, make sure that they understand why your family routine has changed, and most of all… WHY you're doing this sacrifice. They need to know that you are doing it to give THEM a better life and a better future."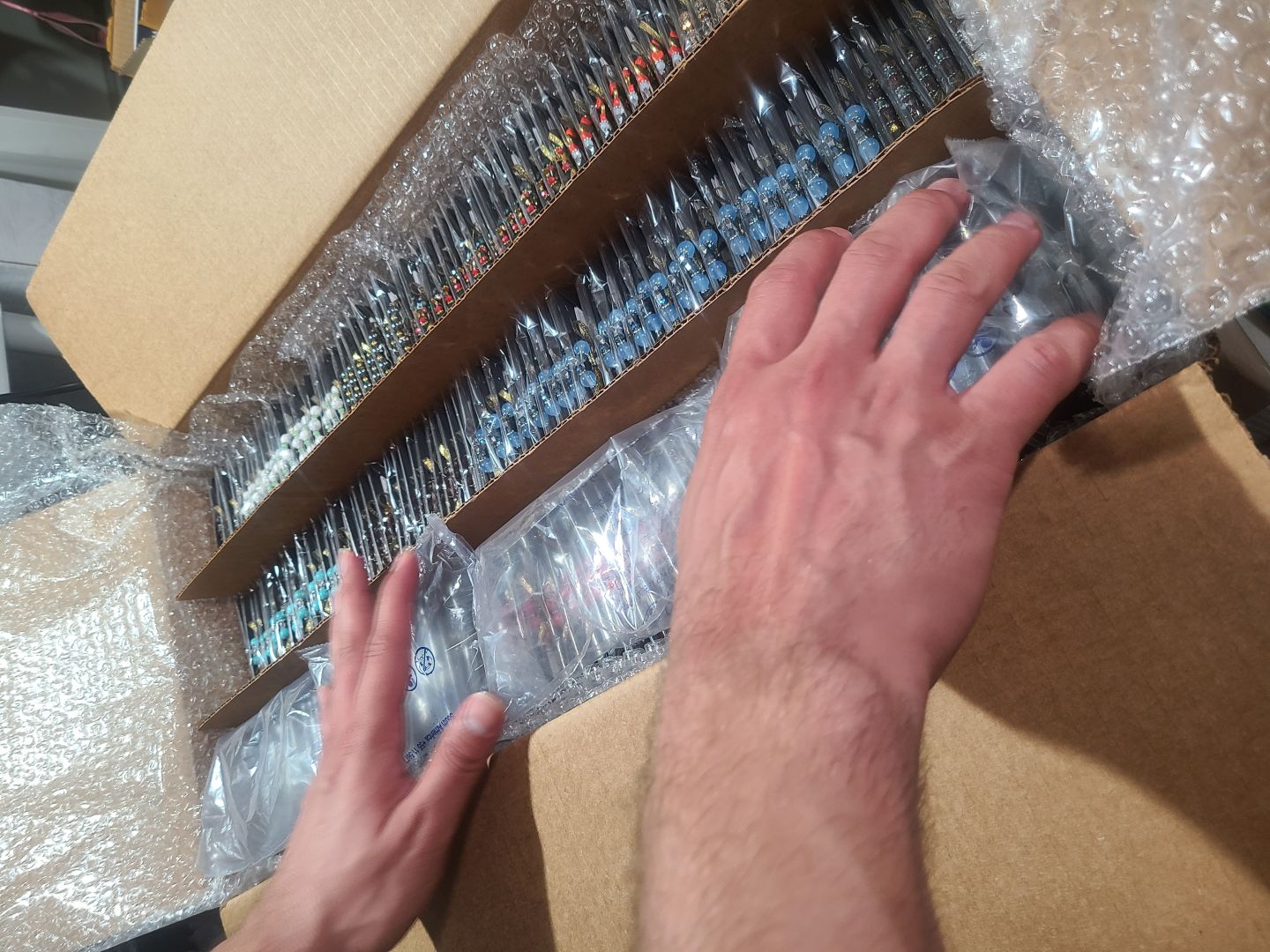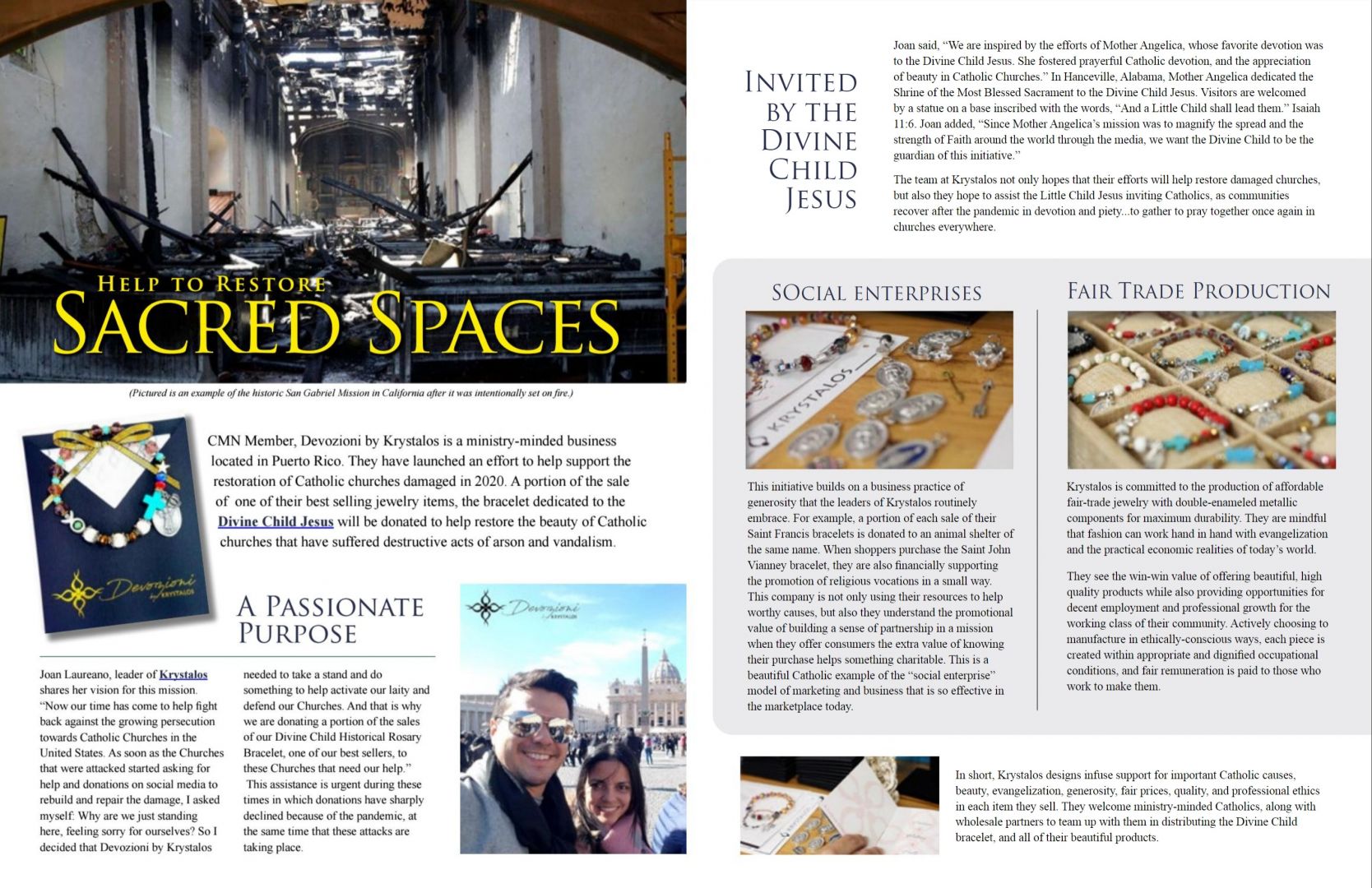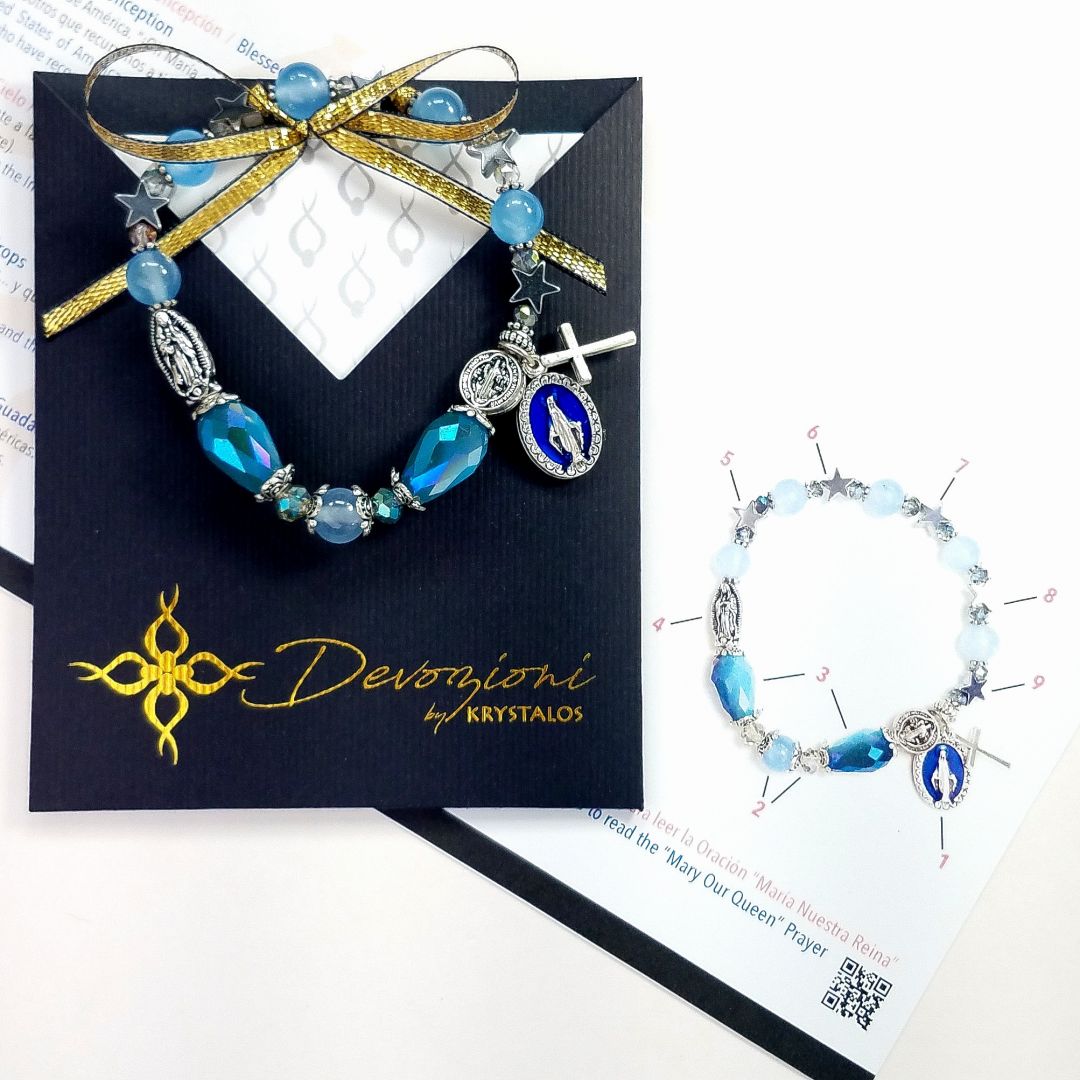 Alright, so let's move onto what keeps you busy professionally?
I am a fashion jewelry & accessories designer, manufacturer and exporter of the brands KRYSTALOS and DEVOZIONI, available worldwide and online at www.krystalos.net / www.devozioni.com.
KRYSTALOS is an ethically-made exclusive & affordable jewelry and accessories brand, 100% designed and assembled in Puerto Rico, a territory of the United States of America. Each collection and each piece tells a story, product of our daily inspirations and devotions.
KRYSTALOS is our line of daily inspiration, as it tells the stories of our own influences and positive life experiences.
Our STAR line of products is the devotional (Catholic) line, DEVOZIONI by Krystalos. Devozioni tells the stories of faith and surrender to God of different historical characters and Christian devotions. Each devotional story is verified by subject matter experts in theology, code of canon law, etc., so that each design is true to its story and genuinely represents the Catholic faith. This is what makes us different. Every design in Devozioni by Krystalos has to be approved by our team of members of the clergy BEFORE it is released to the market. This is my guarantee that each historical data that we tell through the colors, the textures, and even the shapes of every element of our pieces is 100% correct and that the symbology that makes up each design is in perfect accordance with the teachings of the faith.
We have a total international distribution of 12 countries around the world at this moment, including Australia, Canada, UK, USA, countries in the European Union, Latin America, etc. And in 2022, we're going for more.
Achieving all of this was, in my case, extremely difficult. But I think this has to do more with breaking the mold of the employee mentality that is taught to us Puertorricans. Ever since we're children, Puertorrican families tend to instill in us a ton of fear of entrepreneurship. They tell us that a job in a factory is safer than starting a business or a company. This limits our creativity, risk tolerance, and willingness to face failure and learn from it to eventually succeed.
The result of this is very clear: lack of businesspeople in a country (or in my case, island) means lack of mentors and lack of market and statistical data in my business sector. So when I decided that I wanted Krystalos to become an international brand in 2008, I had ZERO mentors and ZERO market data. That was a huge problem. This meant that I had to learn to become a businessperson BY MYSELF with no local business case studies, no data about purchasing patterns or average customer profiles, publicists who knew how to handle media personalities instead of commercial brands, no advisors who could tell me which path to pursue… not even a person who could tell me if I was calculating my product prices correctly!
So I began making mistakes… very costly mistakes in terms of time and money. I entered the local fashion runways, which featured no buyers, no commercial customers, no retail customers, and no one with the knowledge to turn a fashion designer into a fashion entrepreneur. I wasted a ton of time and money on these runways… until I decided that enough was enough.
I opened a fashion boutique in 2014 which became my business lab. I learned a lot about commercial fashion and gathered all kinds of data from fashion buying to purchasing patterns of my customers… I even learned what Puertorrican's favorite colors in clothing are! Then I started realizing that I could, indeed, do this! I could organize this data and make it useful to fulfill my dreams of making Krystalos an international brand!
This data helped me revamp the Krystalos brand entirely. I changed the brand concept, the price points, the target market, the complexity of the pieces to make them beautiful AND affordable to my new target market, the colors, the packaging, the promotional channels… and I removed my brand from the fashion runways, which were (and still are) mostly unprofitable here, to focus more on commercial channels such as wholesale and direct-to-consumer sales.
I cannot tell you how helpful that huge change was. It was right there where everything started exploding for our brand. Finally, Krystalos started becoming a big commercial success locally! And then, Father Luis Norberto Correa came in the scene and told me: "You know, you can combine your huge creativity with your Catholic faith." And this was the starting point of the Devozioni by Krystalos line, which has become an even bigger success story… by far!!!
People here call me a disruptor in my business sector, because I challenged the status quo, which was very difficult because it entailed challenging the local fashion runway business model and putting the question on the table: is this system delivering results? This made a lot of people uncomfortable, but it had to be done. Do you see any Puertorrican fashion brand in stores? The answer is no, and this is because the system dooms the opportunities of fashion designers from the very beginning. This is why right now, I am leading the future generation of Puertorrican fashion designers by example.
Many more things happened in the way, such as Hurricane María, earthquakes, the pandemic… but I don't want to answer all questions at once at this point. I guess I will be able to talk more about these challenges in the next questions…
But in terms of what I would want the world to know about me or my brand and story… I would say this: becoming a disruptor in your business sector requires two main things: love and courage. Love may seem the easier of the two. But to be brave… and keep fighting for years against the status quo, you need TONS of love. You have to LOVE what you do, and you have to LOVE your colleagues enough to say: "I don't want them to become yet another talented fashion designer that falls victim to an unprofitable system that dooms them to failure. So I will stand still and strong for them. And I will also stand strong for the ones that already died in misery because the local fashion system failed them (like one of my best friends)."
That is why today Krystalos is the only accessories brand certified by the Association of Puertorrican Products. It is also the only Puertorrican accessories brand certified by the Catholic Marketing Network. In 2021 Krystalos was recognized as Distinguished Hispanic Manufacturer by the US Department of Commerce, and I am the first fashion designer in the history of Puerto Rico to become a member of the Puerto Rico District Export Council of the US Department of Commerce (now elected vice-chairperson). I give entrepreneurship conferences with the US government, the Puertorrican government, and I have to say… at the end, after so many years, everything paid off. For me and for the future generations of Puertorrican fashion designers.
I want to stress again that this was not easy at all… but somebody had to do it. Somebody had to stand up to the status quo and break the mold… because Puerto Rico needs jobs and opportunities. And I firmly believe that businesspeople hold the key to lead my dear Puerto Rico to a better place in that respect.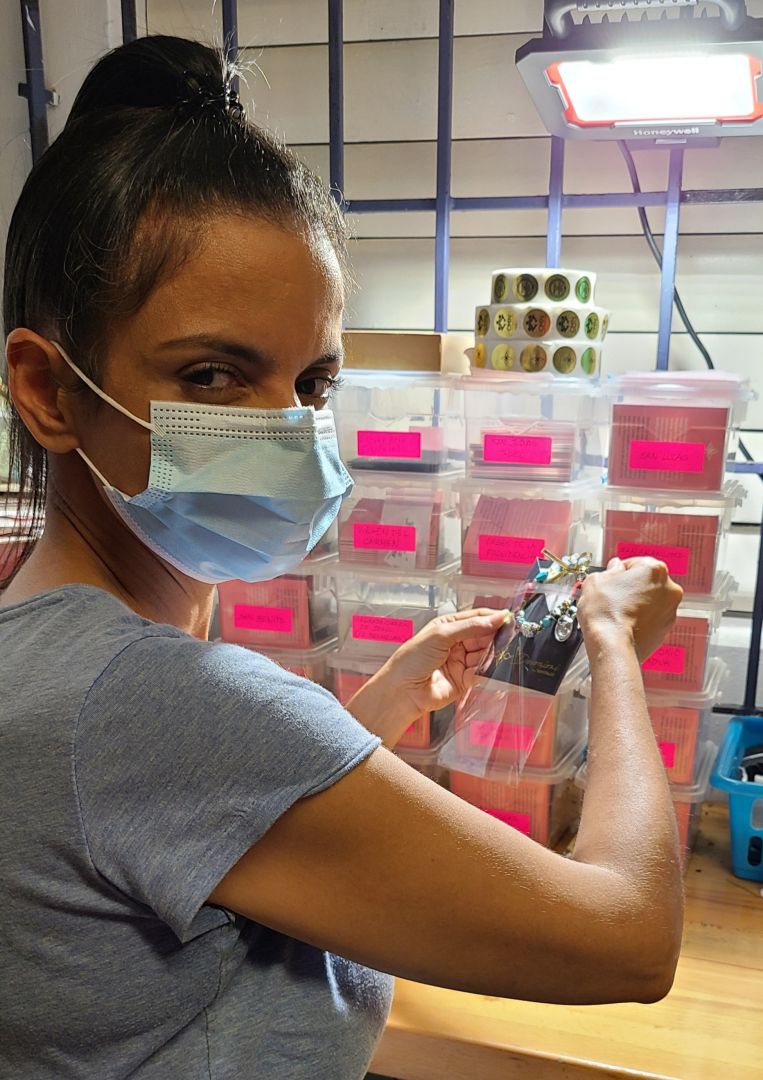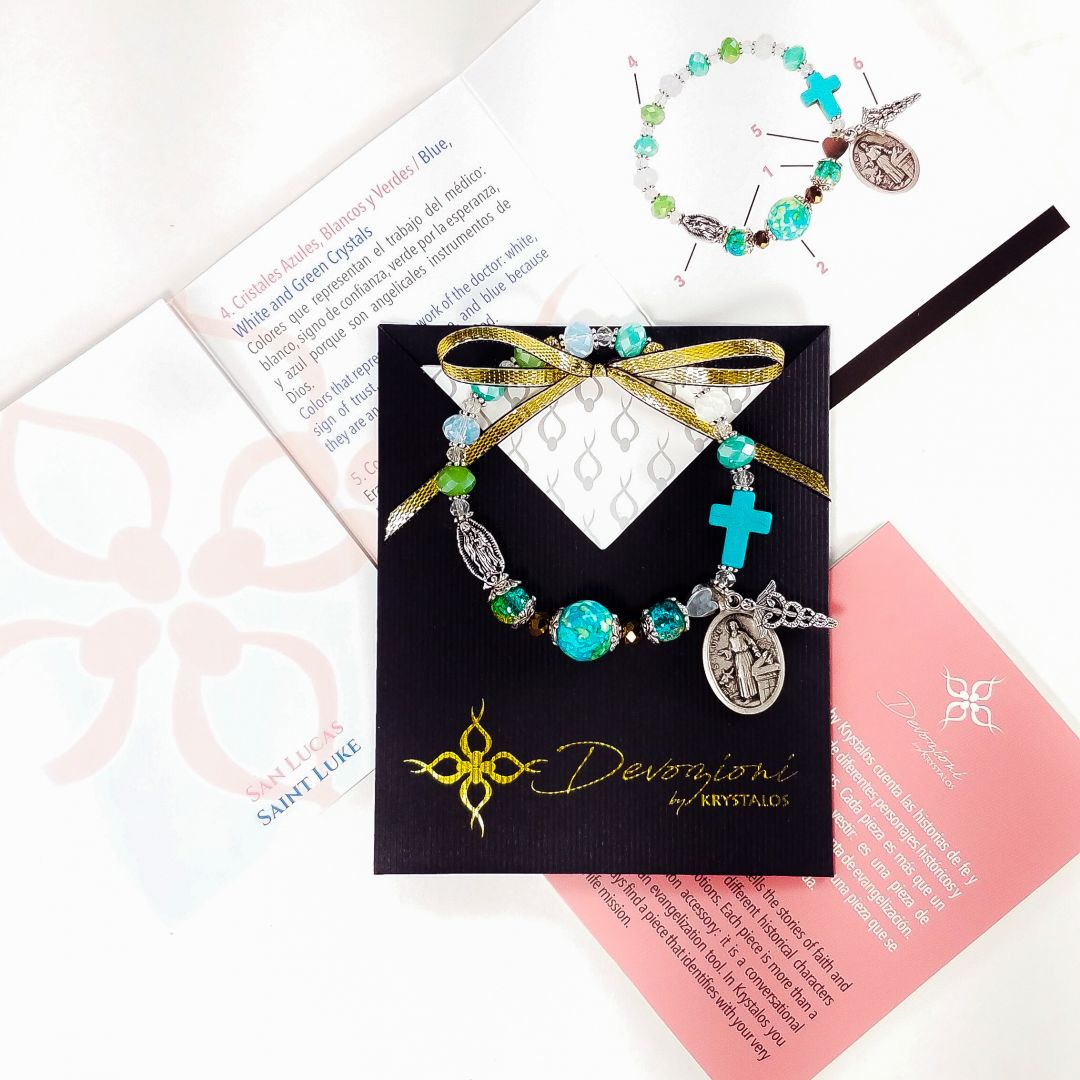 Any places to eat or things to do that you can share with our readers? If they have a friend visiting town, what are some spots they could take them to?
My best friend is dead… but I know he would have fun the same way I have fun: with dinner and a great conversation. I'm not very good at recommending places, but I can ask my husband and get back to you on that.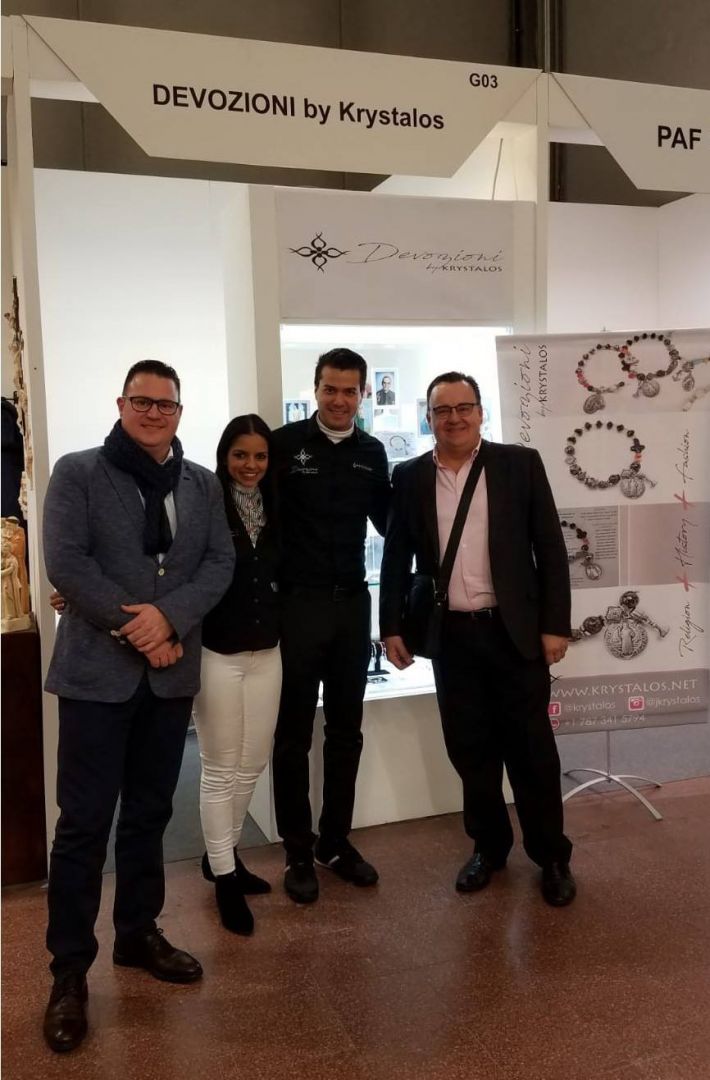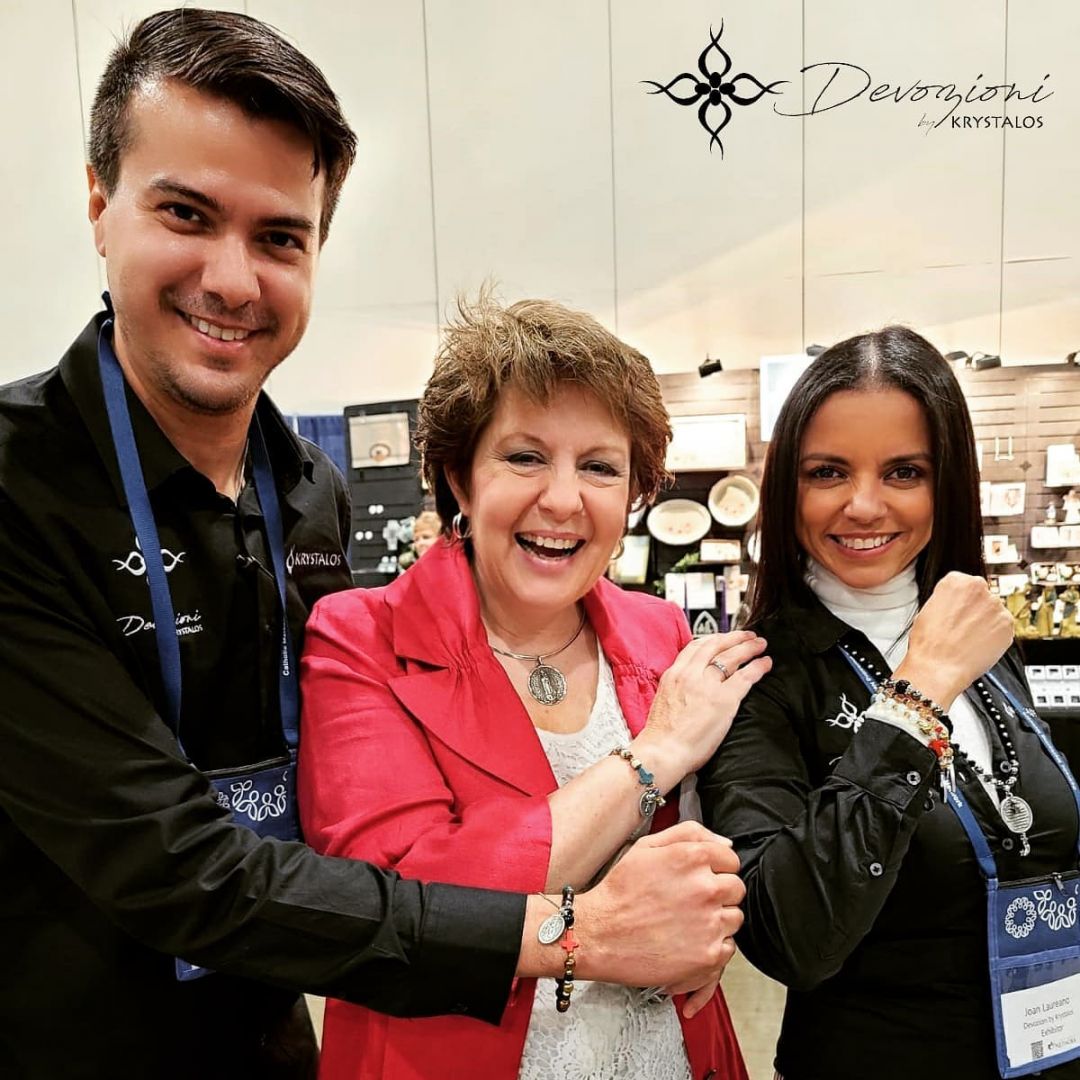 Who else deserves some credit and recognition?
Before Devozioni by Krystalos, which is our star line of products, was even in my wildest dreams… there was someone who believed that I was the one who could develop this brand and make it the international mission that it is today. That person is Father Luis Norberto Correa, the spiritual director of our brand. Today he is so happy with the results, that he is still very active in the decision-taking process of everything in the brand, making sure that every detail is well thought out and executed. Even the brand name was selected by him! He has been a great guide in terms of the concept and mission of Devozioni by Krystalos, and that is why he is the one who deserves my shoutout.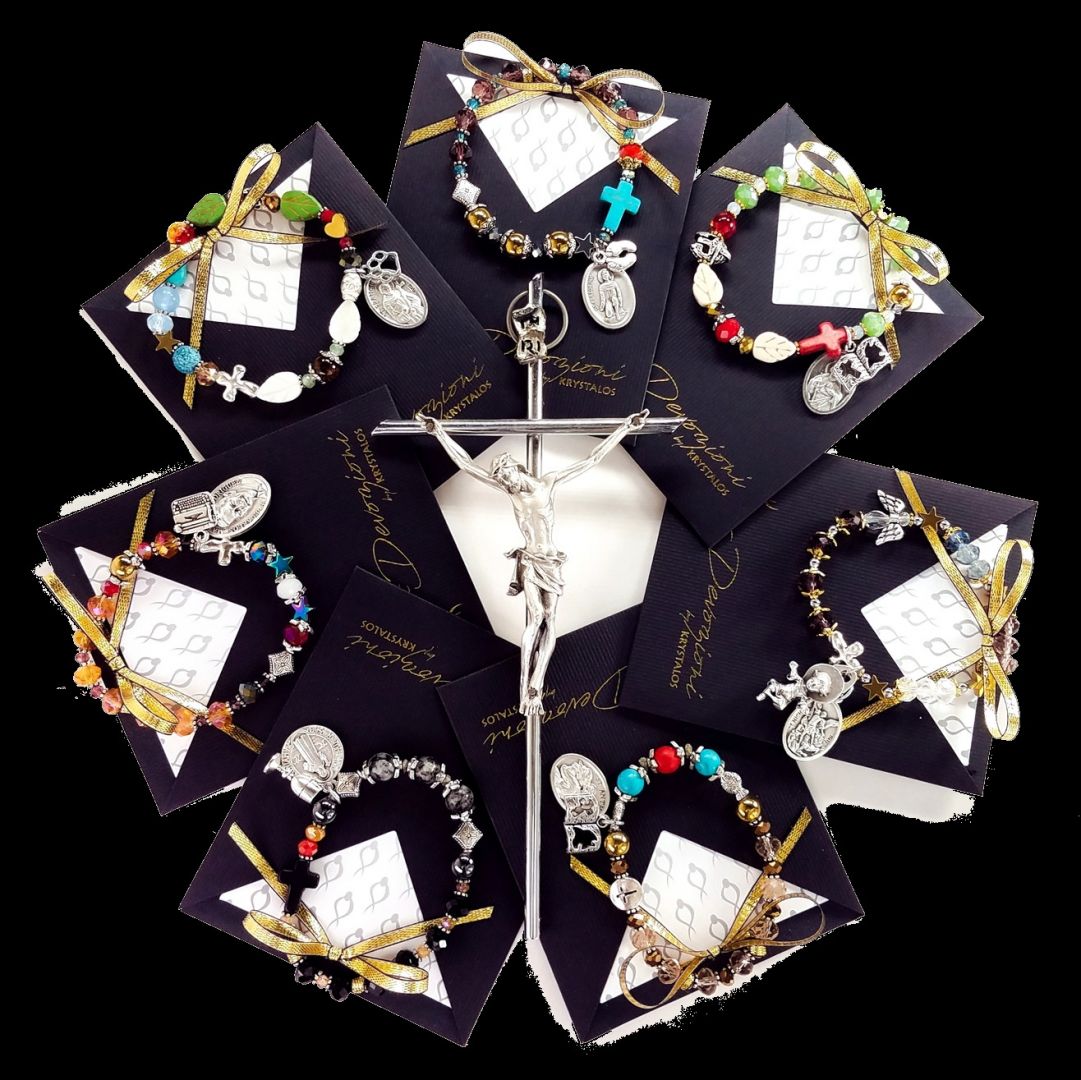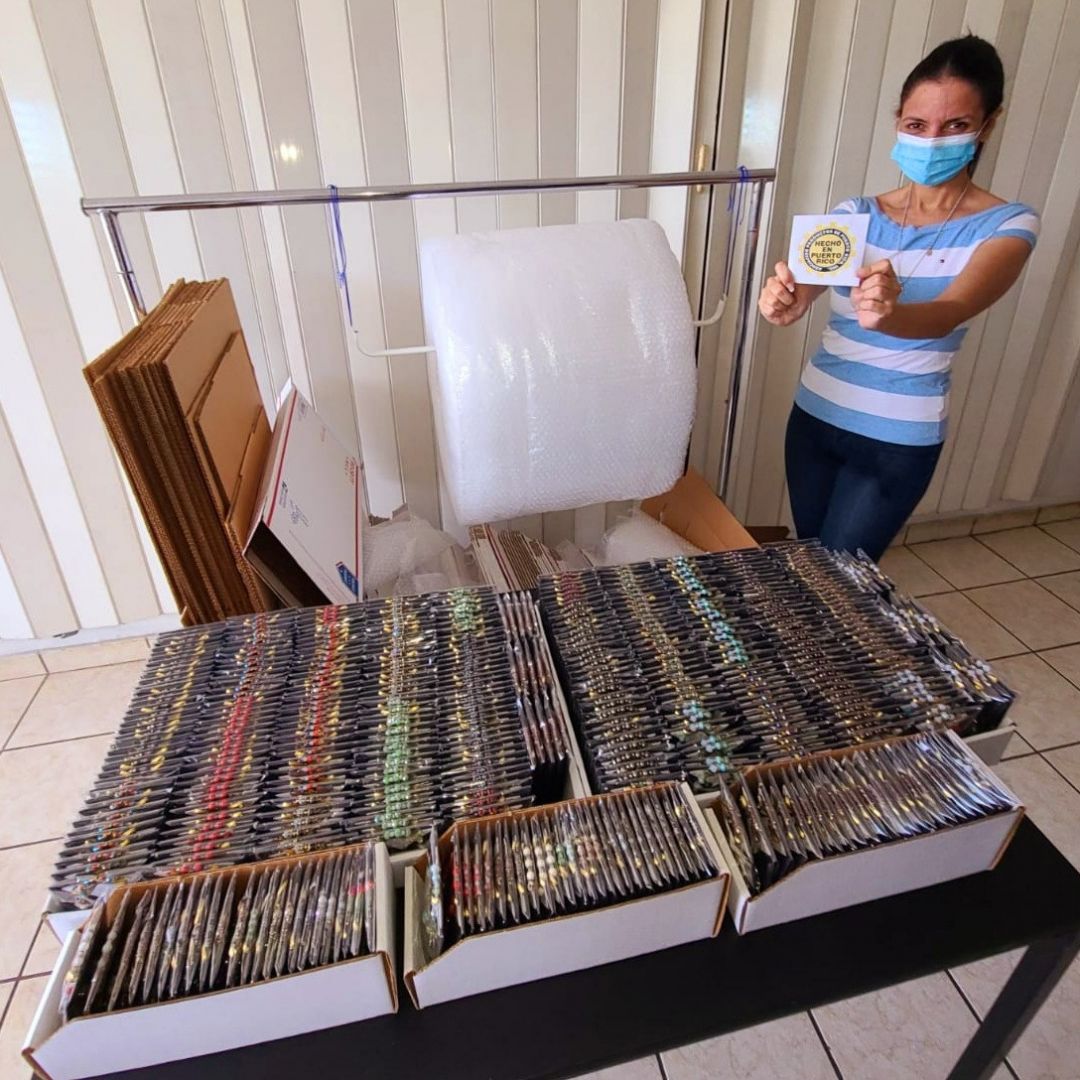 Website: krystalos.net and devozioni.com
Instagram: https://www.instagram.com/jkrystalos (handle: @jkrystalos)
Linkedin: https://www.linkedin.com/in/joan-laureano-3166469b/
Facebook: https://www.facebook.com/krystalos (handle: @krystalos)
Youtube: https://www.youtube.com/c/Devozioni
Image Credits
I am the photographer of the brand, and also the logo designer and the creator of the entire creative concept, so there are no more additional credits.
Nominate Someone:
 ShoutoutDFW is built on recommendations and shoutouts from the community; it's how we uncover hidden gems, so if you or someone you know deserves recognition please let us know 
here.