Meet Janell Beacham: Creator and owner of Real Athletic Womens Wear and Fitness Enthusiast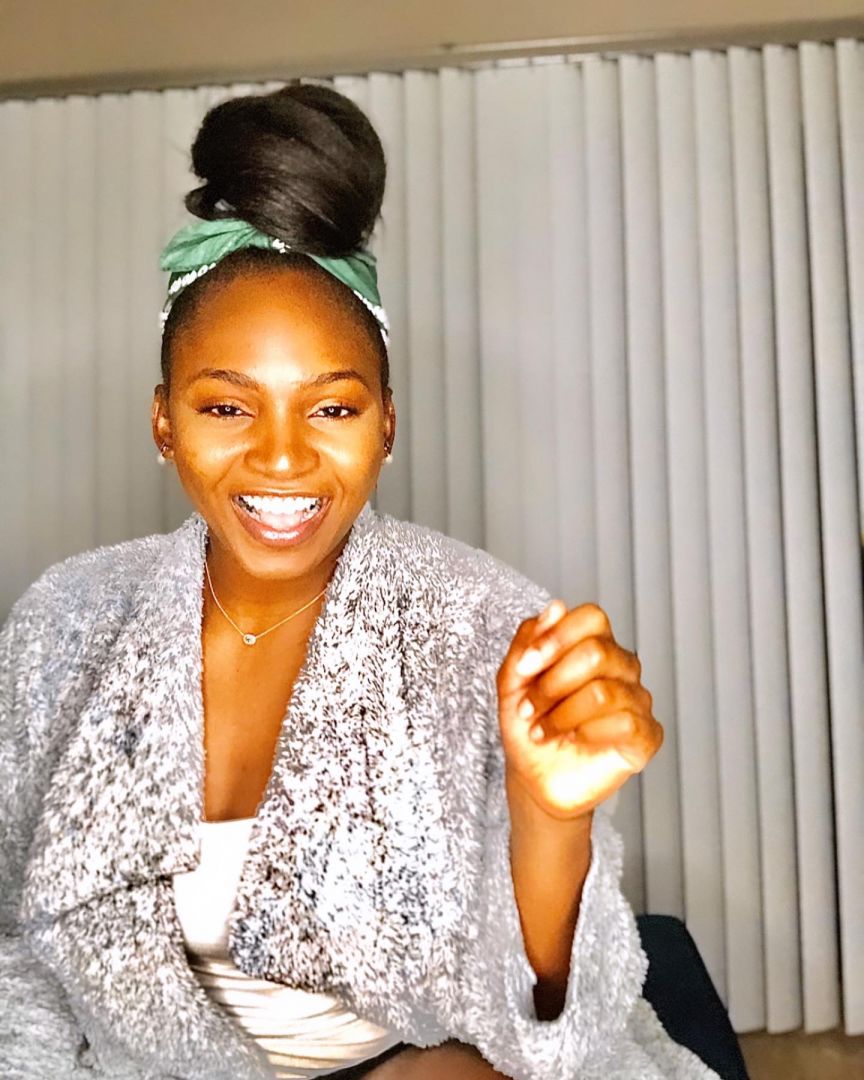 We had the good fortune of connecting with Janell Beacham and we've shared our conversation below.
Hi Janell, how has your background shaped the person you are today?
I am from Dallas, TX. My background and upbringing impacts who I am today for many reasons. The first is my faith- my parents raised me to have a strong belief system which laid a foundation for me to build on. Secondly, my involvement in team sports truly molded my discipline, tenacity, and finish what i started attitude. The training and mindset I had to have as a high school athlete, all the way to a collegiate athlete stuck with me to this day. My high school and college coaches had a lot to do with my growth and development in that as well. Lastly, the unconditional, and loving support that I had from so many different angles in my life pushed me mentally and physically to be who I am today. Also, the challenges and failures that I experienced manifested all into an opportunity for growth, which I am thankful for because it shaped me and made be stronger, so I can face what's ahead of me in life.
Alright, so for those in our community who might not be familiar with your business, can you tell us more?
I am the owner of Real Athletic Womens Wear (RAWW) online store- my business Strictly caters to women's athletic wear. What sets it apart is that my main focus is for women to experience inner love, peace, self confidence, and motivation from within by feeling confident in their athletic attire while in the gym or even on a grocery run. The idea is knowing your true self and being RAWW from the inside out. I am so proud of how my pre sales took off and the attention/support it gained within a week of me announcing the pre sales. It truly blew my mind for all the support that was shown. I am excited for my online website to be in full production in July! I am Looking forward to the growth that will continue to blossom. I got to where I am today with a lot of drive, as well as a lot of times of doubting myself. Sounds like an oxymoron, I know- but, if it wasn't for the those times of me second guessing myself, then I may not have dug deeper to find that person within me that said "This will work and you CAN do it!" No, it has not always been easy…ways I have overcome the challenges is by staying true to what my heart and mind was telling me that I CAN do Vs. what I am not ABLE to do. The challenges I have faced I have made it a practice to turn it into an opportunity to find a way to overcome it without it overcoming me. My continuous thoughts are…If I am so quick to say I can't do something, why can't I be just as quick to say I can do it? That Coupled with my passion for what I am doing is what keeps me going. The lessons I have learned a long the way is that it's okay to fail. Failure is just a chance for you to get back up again and try it a different way. Also, to stay true to who I am- don't shy away because of fear…use that fear to take you to greater places. I want the world to know that if it's in your mind and heart it's achievable, even if it seems difficult. That is where growth will start to take place, in your most difficult moments. Embrace it. My brand is a reflection of empowerment and self confidence through your athletic attire. When you feel from the inside out that you can hit the gym in your favorite yoga set or leggings, knowing you look just the way you want to look on the outside, it brings about a sense of self fulfillment on the inside that radiates – that is what RAWW is about.
Any great local spots you'd like to shoutout?
The first place would be the STAR in frisco. It has a nice chill environment and you can walk around, eat take pictures in front of the cowboys practice facility, etc. The next place would be Shops of Legacy West- it's setup like a little town where you can shop, dine, as well as it has a mini food court you can hang out and watch sports as well. I would for sure take them downtown Dallas to Clyde Warren park. On some Saturday mornings they have free yoga in the park, and a variety food trucks are always there. Also, there are some great museums to check out downtown and at the fair park. If it was around October, then the state fair would be a must on the list. You can't come to Texas around that time and not make it to the State Fair. A fun time, with some yummy eating. Also, Deep Ellum has some great restaurant choices as well as some cool art and shops you can enjoy- there's a candle making shop that is in that area called, Paddywax candle bar- definitely an exciting place to check out!
Shoutout is all about shouting out others who you feel deserve additional recognition and exposure. Who would you like to shoutout?
I want to thank my parents, and siblings who love and support me in every aspect. All of my family from my aunts to my cousins. And former basketball coaches. Each one of them played a role in my life that left a positive impact on me. And to my closes friends that are always there for me no matter what.
Website: Realathleticwomenswear.com
Instagram: @realathleticwomenswear
Twitter: RAWWEAR_
Facebook: Real Athletic Womens Wear