Meet Ebonie Mbeteni | Corporate and Leadership Trainer, Tourism and Hospitality Curator, Content Creator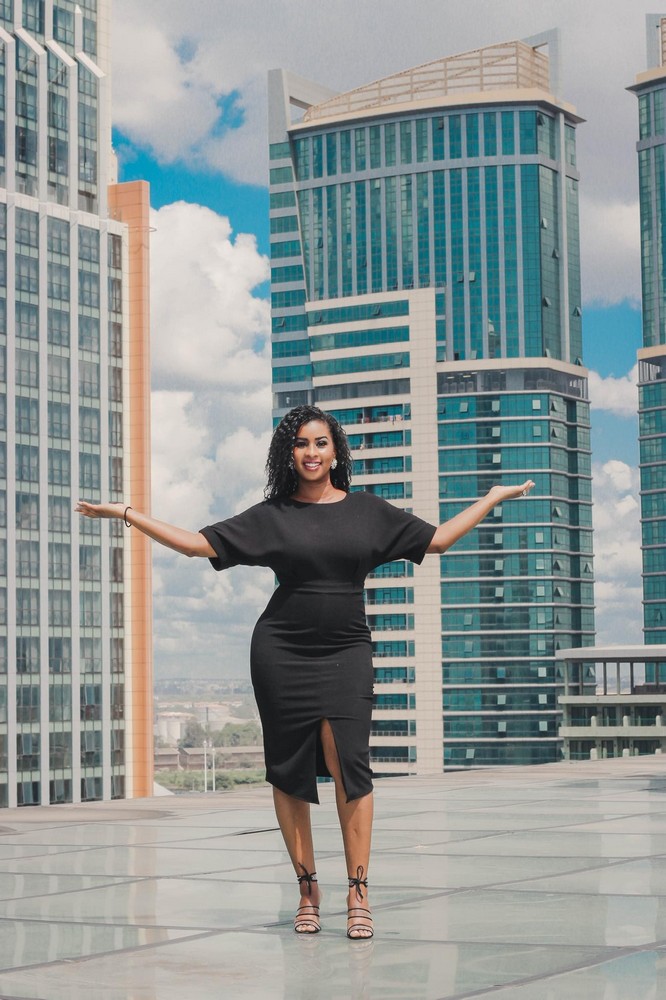 We had the good fortune of connecting with Ebonie Mbeteni and we've shared our conversation below.
Hi Ebonie, we'd love to hear about how you approach risk and risk-taking
Risk taking, a necessary evil. Risk are like thorns on a cactus that are there to protect that plant but if you are brave enough to get past the pricks and pain, the reward in the middle is worth the challenge. Taking risk is scary, intimidating, overwhelming, causes self-doubt and exhausting to say the least. When I dared to follow my dreams and launch First Class Africa (FCA), I fully understood there would be challenges, uncharted territories and many unforeseen issues that would arise. However, as I began my journey to fulfillment and success, I had to travel down a path that was equally uncomfortable and satisfying at the same time. Taking risk to launch FCA felt exactly like riding on a rollercoaster that never ended. I was scared and thrilled all at the same time. A few things that I learned along the way about risk is there are two paths that will consistently happen. There will be strategic risk that you must calculate and execute and then there are unpredictable risk that will just happen and your reaction to those circumstances will dictate the outcome.
Calculated risks are decisions that I've learned to manage at every step of my business. Hiring new employees is a risk that remains constant. You are always hoping this person is honorable, trustworthy, committed, and loyal. Sometimes they work out and many times they don't. Finding trustworthy employees who believe in your vision and dream is very hard. You must find people who not only trust you to guide their careers but also believe that in time your dream for your company will succeed. The people who you bring into your business can help to build your company or will create cracks in the foundation that will cause you to take two steps back to take one step forward. However, they can also be the people who will keep your dream alive when you become overwhelmed, stressed, tired and just plain discouraged. They are the people who will help to keep you focused and who will be there when the rewards finally start to pour in.
First Class Africa has taken many pivots and turns since it's inception. We started out as just a tour operator but as opportunities and problems that needed solutions came up, I decided to structure the business in a way that directly reflected our mission. First Class Africa was meant to not only share all the culture, history, geography, wildlife and beauty that Tanzania has to offer but is also meant to empower, lead, teach and share a part of the world that is often less traveled by tourists because of the lack of marketing and exposure to the western world. Therefore, we have morphed and diversified in the last couple of years. Those changes have often left some people wondering what exactly do we do. We are not just a tour company. We are a Tourism and Experiences company that not only take you and your family and friends on some of the most epic safari adventures, but we can also help to train employees and young people in the hospitality industry to provide 5-star service to the same people who come to see their beautiful country. We want to offer not just a safari experience but other fun, serene and exciting local experiences for all people both foreign and local to enjoy! Our goal at FCA is to be a part of the entire tourism experience. We want to service, train and share all that an African experience in Tanzania, Kenya, Zanzibar Islands and Mafia Island has to offer. All of these changes have been made with a lot of discussions and angst. Each time you change the direction or focus of the business you risk the interest of your current and future clients. You risk people missing the message the company is trying to convey.
You risk future clients choosing a more defined and structured brand over yours. The only hope you have is the strong belief and conviction that what you are doing is right and will pay off in the end as long as you do what you really really well.
There have been many times when I must weigh the risk of how to grow the business. Where do you spend the limited resources that I do have so it will be most beneficial to the company? How do you decide what to pay first and who to pay? What can wait to be paid and what can't. Where do I spend the majority of my time? Learning how to distribute capital on a small budget and manage finite time take some creativity. Every time you spend a dollar in hopes that you aren't wasting money is a risk because often that is money spent that you cannot immediately get back.
There are risks that are not planned. Many things come up daily when you are operating a business. A day in my life consist of putting out fires while marketing my business to the world. Each day I walk into the office not knowing what fire will be burning today and if the business has the capacity to handle the issue.
There may be a sick employee, a vehicle may need emergency maintenance, we may have an IT crisis. The list can go on and on. For over a year these are issues that I dealt with from the US while my business continued to grow in Tanzania, East Africa. After about a year and a half, my husband and I decided it was time to take the BIGGEST risk of our lives and move our family to another continent so we could ensure our dreams would have the best possible chance of surviving. So, we moved from our home in Dallas, Texas to Dar es Salaam, Tanzania where our business is headquartered to put everything we have behind First Class Africa. FCA is my dream come true and I knew for this business to prosper and succeed, I had to be there. My clients are mostly American based so my connection to America and especially Dallas is still very strong. I knew I would be able to better service my clients if I was physically where they were going to be. Have there been challenges? Yes. Has it been easy? No. Was the decision worth it? 100% YES! My children have adjusted amazingly. I am so proud of how well they have taken this all into strides and we have adjusted as a family together, one step at a time. This risk for us was enormous. We left the only home my children and I knew. A home that was comfortable and plush. A home that we love and always will. However, this was a Go Big or Go Home, type of decision. We decided to go BIG! We knew there would be may unforeseen and unexpected challenges and we all agreed on to tackle them one at a time and as a team. But we also approached this risk with a lot of logic, strategy and planning. While this country is not our home country, Tanzania is not foreign to us. My husband was born and raised in Tanzania. My children and I have been coming to Tanzania since 2009. Their entire paternal family is in Tanzania and were all ready to welcome all of us with open arms of support, hugs and guidance. I took a leap of faith and betted on myself. I am still working feverously to make sure that I am not only holding myself accountable to the goals I have for FCA but I am also responsible for the lives and careers of the people who believe in my visions and what we are building. Failure is not an option. So, I took the risk and moved with my family to another continent while knowing that it would be the hardest thing I have ever done in my life. There's no turning back now and the only way to go is up! First Class Africa is The Premier Provider of Your African Experience. No one does is the FCA way!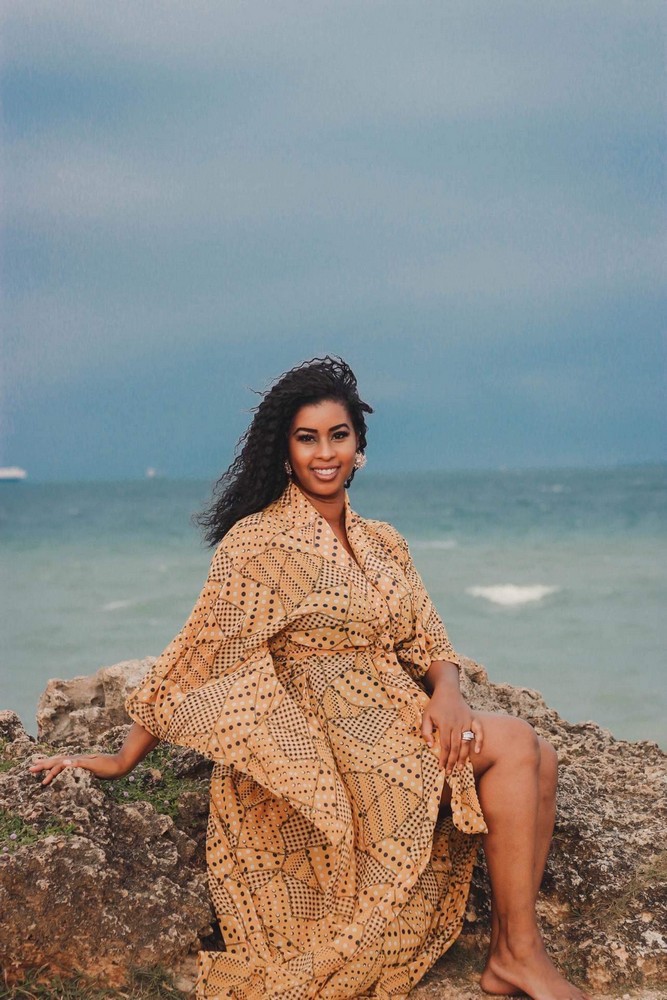 Let's talk shop? Tell us more about your career, what can you share with our community?
My journey to entrepreneurship has been unconventional yet strangely familiar. I made deliberate decisions not to progress when everything in me was yearning to branch out and create a brand and business. Sometimes life has other plans. One major lesson I had to learn was to relay on the fact that no matter how many delays I had or how many times I had to start and stop, I would not give up. I made the decision to stay home with my children for 13 years, I made the decision to homeschool for a total of 4 years, I made the decision to be the primary caretaker of my terminally ill father for almost 2 years. All these major decisions delayed my dreams of building a brand and business. Each time this happened all I could think was I was growing older and more impatient. I even had moments of self doubt, thinking that maybe just maybe I was not meant to share my talents with the world. However, all these decisions and life moments created a will power and memories that are immeasurable. I will never be able to rewind time and spend my children's most precious moments with them again. I will never be able to teach my children on a daily basis and understand what their academic needs were so they could be successful in school. I will never be able to go back and share my father's last year of life with him and hold his hand as he took his last breath. While, I admit I sometimes wish I could have started this journey 10 years sooner, I don't regret all the delays. Those delays are what created the foundation of wisdom I now use to propel my dreams and ambitions. Looking back I am able to see that I have always been an entrepreneur. I deliberately made decisions in my life that were not the norm. I consistently decided to take the path less traveled in hopes that I would someday see the reward of that decision. That is what owning a business is in a nutshell. It's making decisions on a daily basis that will not only impact you but your company, your employees and your clients in hopes that your brand and business will continue to thrive and flourish.
My will power and belief in hard work, consistency and strategic decisions is what became the foundation of First Class Africa. My company was launched on the basis of these strong traits. FCA is a company that provides premier African experiences in Tanzania and beyond. Our focus is to ensure that our clients receive first class service from start to finish. We curate African safari adventures, leadership training, corporate capacity building, we offer global classes, live safaris, corporate services, property management and much more. We give our clients who come for tourism and other experiences service the first class way. FCA is still very young and new but we have goals the size of Mt. Kilimanjaro! We plan to see you all at the top! There's room for everyone.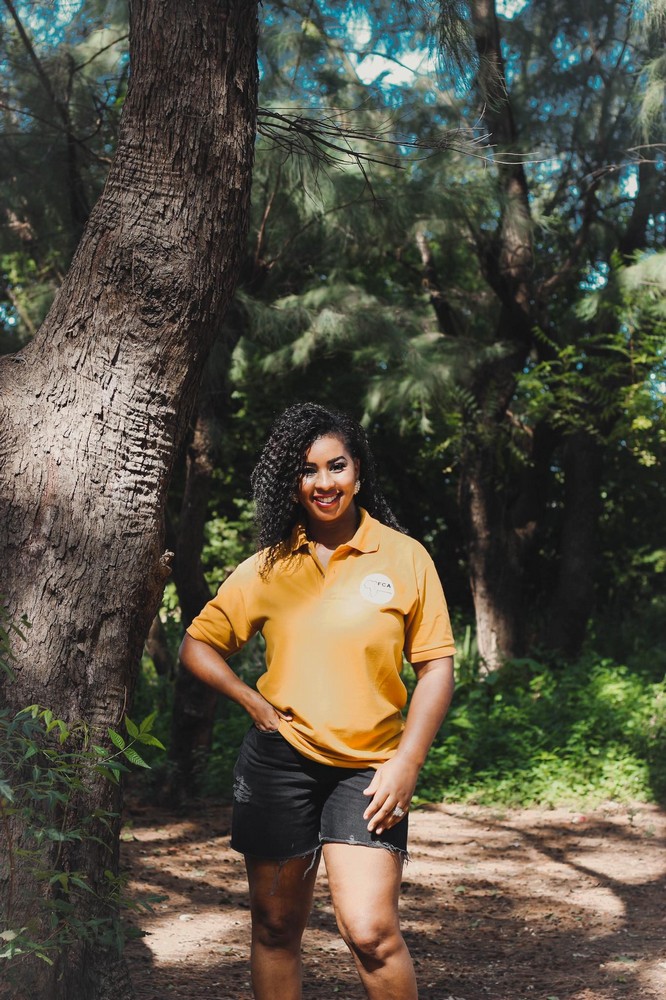 If you had a friend visiting you, what are some of the local spots you'd want to take them around to?
If my bestfriend was visiting me in Tanzania, where I currently live, we would of course explore the business capital of Tanzania, which is Dar es Salaam. Not only is Dar es Salaam the business capital, it is also considered the NY of East Africa, next to Nairobi. Dar offers a taste of everything. The city is along the Indian Ocean which makes exploring this city even sweeter.
We would start by making our rounds at my top 3 restaurants, two of which have live bands in the evenings and are known for their exquisite seafood and Shushi. Then we would stop by a beachside club and a club inside the city so she could have the experience of both environments. This is something that would be a bit different from an experience in Dallas. If I were to take my bestfriend out in Dallas we would go straight to the city and bar hop. Dallas is known for having some amazing cocktails. Dar es Salaam is known for the amazing music.
When I compare my home city of Dallas and my other home of Dar es Salaam, they both offer unique and exciting things to do. What I love about Dallas is the options of interactive activities like ax throwing, the escape room, glow in the dark bowling, go karts and let's not forget the bar-b-que! What I love about Dar es Salaam, is the culture, the food and the laid back beachy lifestyle. People in Tanzania value spending time with others and enjoying a meal together.
Both cities and places have a special place in my heart but for now my home is in Dar. The city of peace and a place filled with undercurrent of change wrapped in tradition.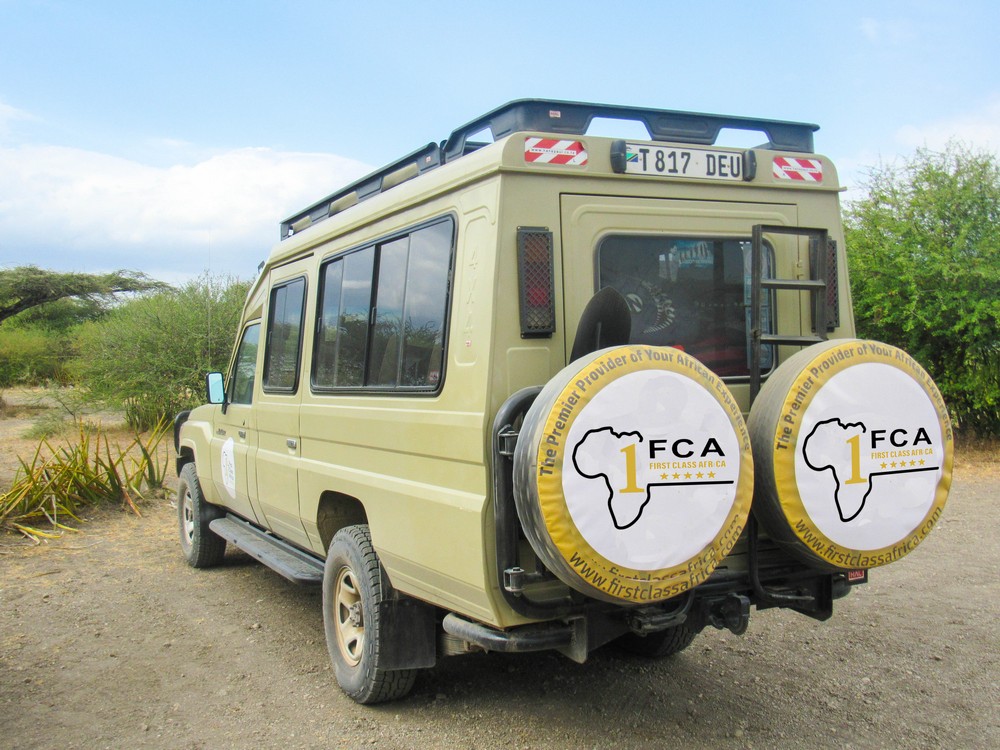 Shoutout is all about shouting out others who you feel deserve additional recognition and exposure. Who would you like to shoutout?
I would like to give a special shout out to my husband and children, who are the wind beneath my wings, the strength behind beside and in front of me. I want to thank them for their unwavering support, tolerance and love as my brand and business has grown and changed daily. It's because of them that I can share myself with the world.
To my husband who fills my soul with love and my spirit with warmth, protection and fierce belief in my talents. You have always given me all the encouragement and confidence to chase after every dream I had. Together we have fought through every challenge the world has thrown our way and we never lost focus.
This world may be crazy and a rollercoaster but our love for each other is steady and strong!
To my FCA team, I thank you for seeing the vision, believing in it and trusting me to guide you to the FCA way! Your commitment, loyalty and dedication is why FCA is The Premier Provider of Your African experience.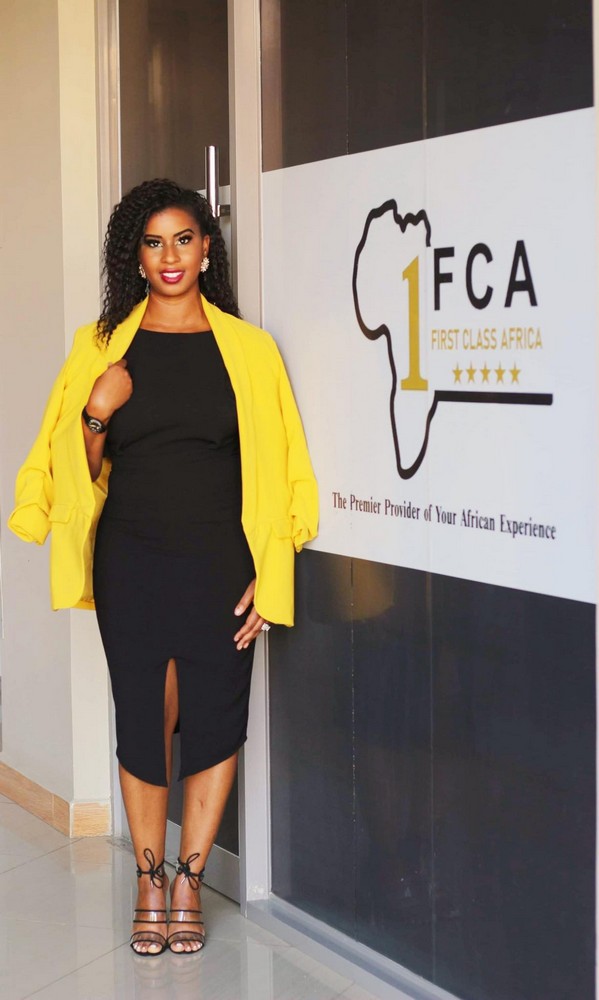 Website: https://www.firstclassafrica.com/
Instagram: https://www.instagram.com/firstclassafrica/?hl=en
Linkedin: https://www.linkedin.com/company/76800852/admin/
Facebook: https://www.facebook.com/firstclassafrica/news_feed
Youtube: https://www.youtube.com/c/EbonieMbeteni
Other: https://www.youtube.com/channel/UC1CPyQQf06UkSiFNsUrBaLA
Image Credits
Photographer: Emmanuel Gidamis Instagram : @emmagidamis
Nominate Someone:
 ShoutoutDFW is built on recommendations and shoutouts from the community; it's how we uncover hidden gems, so if you or someone you know deserves recognition please let us know 
here.