Meet Cody Wagner | LGBTQ+ Author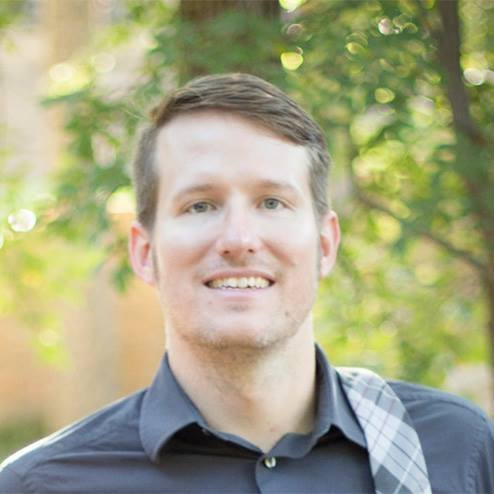 We had the good fortune of connecting with Cody Wagner and we've shared our conversation below.
Hi Cody, how does your business help the community?
I grew up in a teensy tiny town in the Texas Panhandle. As you can imagine, it's not the most LGBTQ-friendly place on the map. I think it ranks right up there with Homophobia, Tennessee (I may have made that town name up, but still). Instead of being outwardly homophobic – with protests and hate crimes – my town took a very different approach. Instead, people tried to pretend "gay" didn't exist. Homosexuality was swept right under a very faux butch rug. LGBTQ people weren't an actual thing in the Panhandle. Or so the community proclaimed.
As a result, while I wasn't bullied for being gay, I felt extremely isolated. I went through a period of a few years where I wondered if I was the only gay person in the world. It's like I was floating on my own, very lonely, gay island.
Well, I've always loved writing, and when I reached adulthood (well, I'm kind of still waiting for that to fully happen), I knew I would write an LGBTQ series for young me. Then, I'd build a time machine, go back in time, hand the book to Young Me (trademark pending), and say, "You're welcome."
While the time machine hasn't happened yet, I've had so many wonderful experiences around my books. I've met so many wonderful young people, many of whom have been like versions of Young Me, saying that my novels helped them feel "visible."
I also get to attend amazing events and hear so many touching stories. Some of them are sad, like the girl whose parents forcibly returned my books, saying their child would never read anything "gay." (Shelby, I still have the books when you're ready for them, btw). On the other hand, I've experienced some wonderfully uplifting stories, like the trans boy whose parents were surprisingly amazing, defending him to those who are less accepting. They walked around the event covered in pride stickers. Glorious!
My experiences are all over the place, and I'm incredibly lucky to have a book that can accompany LGBTQ teenagers on their journeys. Y'all, representation is so incredibly important. To quote a person who is much smarter than me:
"When you open a book and read of a character who thinks, feels, and loves the way that you do, you feel less alone. You feel more validated and confident in your identities to see a story map out your heart and soul. Kids need to feel confident in who they are from the earliest stages of development, and normalizing diversity is key to that goal."
Let's talk shop? Tell us more about your career, what can you share with our community?
I'm the author of the award-winning LGBTQ+ trilogy, The Gay Teen's Guide to Defeating a Siren. I'm so proud of the series, and I call it the little gay books that could. In a nutshell, the books are about a teenager who comes out as gay and is dragged off to a horrible conversion therapy boarding school. But when his parents leave, the school reveals it's actually a secret refuge for gay teens, and he gets to attend a gay high school. There's also a fantasy element, as I love my fantasy!
To get where I'm at has been a mixed bag of yummy treats and gross black licorice. As mentioned briefly, I worked for an advertising agency for almost fifteen years. While the company was great, I felt incredibly unfulfilled. Advertising can be rewarding to some, but it requires a huge personal investment. Work-life balance doesn't exist in large agencies, and I had the need to create/write eating at my soul. That's how I felt I could make a difference.
Finally, after ten years, I decided to make a change. I saved as much money as I could (which took years because I'm the WORST at saving). Finally, I quit my job to take a year sabbatical. During that year, I moved from Dallas to Page, Arizona. For those have you who've never heard of Page, it's a tiny town at the border of Arizona and Utah. It's also the most beautiful place I've ever been. Seriously, look up some pictures. It's amazing, and I knew I had to live there. Fortunately, I was able to make that happen.
During that year, I wrote two manuscripts. The first was a historical dystopian novel, but it didn't spark joy in me. I knew I had to do something different, and that's when I decided to write an LGBTQ novel.
Since then, the biggest challenge I've run into is marketing. Seriously, ask any writer about how much marketing sucks. But it's incredibly important and I'm constantly working on it.
With all this said, the most important lesson I learned is to try and enjoy the journey. Y'all, I read a book that suggested taping the picture of the mansion I wanted next to my computer. The book said if I saw that every day, I'd work towards it and end up with that mansion. Now, I realize that's TERRIBLE advice. Setting a goal (finish a book) is great, but setting expectations around those goals (become a best-seller and get a mansion) is the worst advice ever. Scenario: Say you write an amazing book and meet amazing people and really make a difference in peoples' lives, but you never get that mansion or book deal. Well, you automatically think of yourself as a failure. You weren't though!
Setting expectations like that makes you feel like a failure if your path takes you somewhere unexpected. Instead, work hard and try to enjoy the journey.
Any places to eat or things to do that you can share with our readers? If they have a friend visiting town, what are some spots they could take them to?
Okay y'all, this is actually a bucket list item!! I'm not kidding! I LOVE those magazines on airplanes where people share amazing things to do in a city. I've constantly thought about my own suggestions (I've written entire articles in my head), and now I get to do it!
Since I'm in Phoenix, I'll share things here for anyone who visits.
First, you have to visit Page. Seriously. It's incredible. While there, get some jet skis and spend a day exploring Lake Powell. It's basically like someone filled the Grand Canyon with water. Red walls shoot up around either side of you, and it's breathtaking. It's not like a normal lake. It winds like a serpent, with lots of branches. You can spend days exploring. I recommend jet skis because you can reach some of the shallower branches of the lake. While in Page, also make sure to see Horseshoe Bend (OMG!) and Antelope Canyon (WOW!).
On the way back to Phoenix, you might as well visit the Grand Canyon. I like Page better, but the Grand Canyon is pretty much on the way, so it's worth a peek. I went there once while it was snowing, and it was really fun to throw snowballs into the canyon.
In Phoenix, I recommend one of the many gorgeous hikes. Seriously, they're everywhere. I personally like the Estrella Mountains as they feel a bit more remote, but they're all fun. For food and drinks, I can't not obsess about Thai food (did you like the double negative? It totally worked!). I love Thai food so much, and I recommend Siam Thai, Chan Pen, and Thai Basil. And Wild Thaiger. And Glai Baan. OK, just eat at all of them. I also really like a place called Fez that serves kind of Greek fusion but not really. It's hard to explain, but it's great. They also have delicious drinks and a great patio.
Finally, I'd hang out at one of the fun gay bars in the area. I've always like Kobalt, a chill bar with a great patio, fun servers, and strong drinks. Bliss Rebar is another favorite place, and they have amazing chicken nachos.
Okay, I think that's a good start. I could write about this for hours, so I'm shutting myself up.
Shoutout is all about shouting out others who you feel deserve additional recognition and exposure. Who would you like to shoutout?
I want to give a shoutout to the Central Phoenix Writer's Workshop. I'm from Dallas, but have been in Phoenix for a hot minute. While here, I've had the privilege of attending this wonderful critique group. My books would not be near what they are without the group. Because of them, I've had to do a million rewrites… and that's a good thing. So I only kind of hate them for it, tee hee! Kidding! They're amazing and have helped me grow as an author.
I also have to give a shoutout to Jacqueline Smith (an author who currently lives in Dallas). She's helped me with everything from formatting to copy editing to events to Kerplunk to marketing. One of those may not be true, but she's been amazing and deserves 10 shoutouts!
Finally, I have to give a shoutout to my amazing family. I had a great job in advertising in Dallas that I left in order to write. It was the dumbest (and smartest) move I've ever made, and they were in my corner the entire time.
Website: www.wagner-writer.com
Instagram: wagner.writer
Twitter: @cfjwagner
Facebook: cody.wagner.397
Other: Amazon Profile https://www.amazon.com/Cody-Wagner/e/B016NYGV40 Amazon (Book 1, in case anyone is interested) https://www.amazon.com/Gay-Teens-Guide-Defeating-Siren/dp/0996713506/
Nominate Someone:
 ShoutoutDFW is built on recommendations and shoutouts from the community; it's how we uncover hidden gems, so if you or someone you know deserves recognition please let us know 
here.