Meet Cicily Waites: Owner & Lead Designer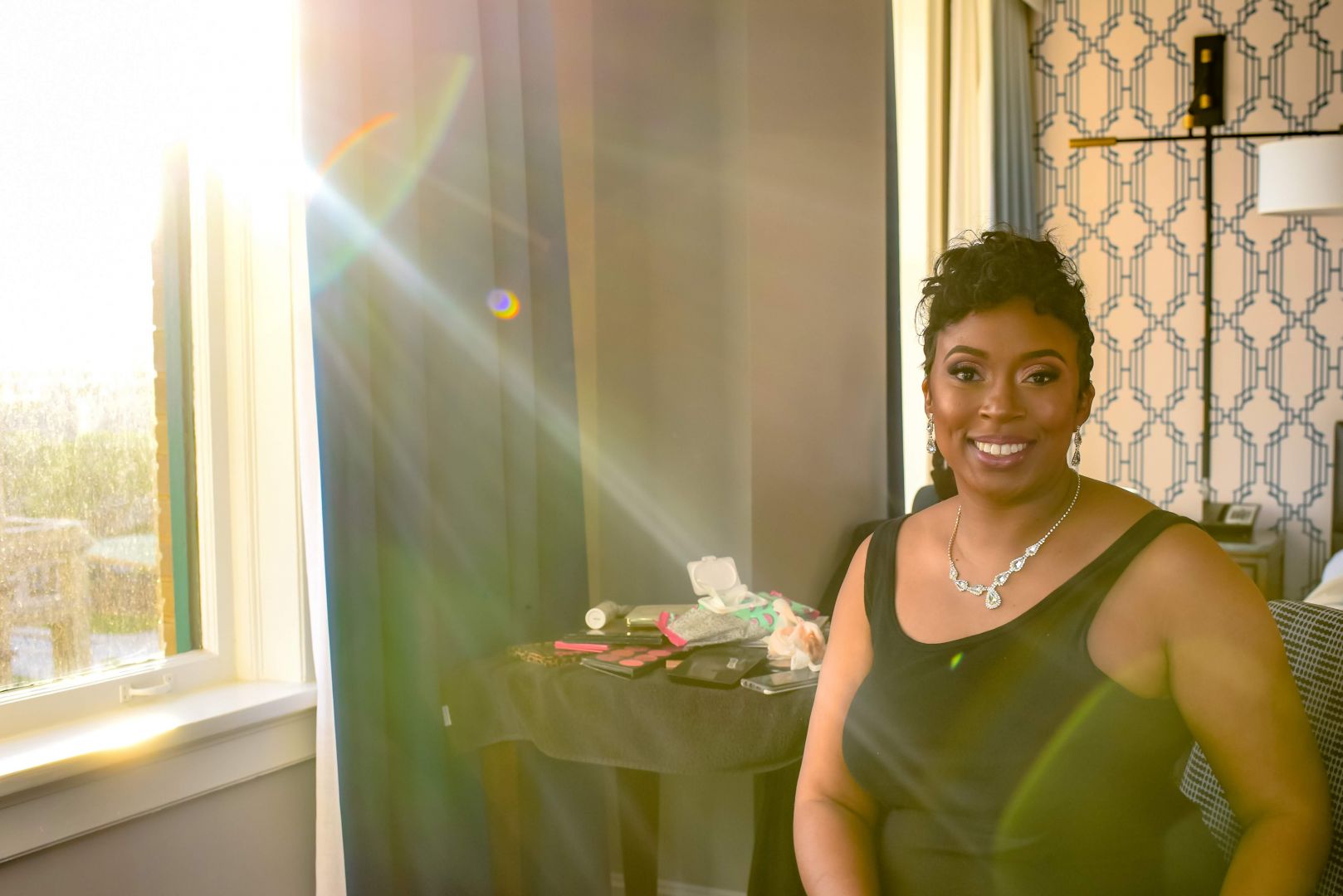 We had the good fortune of connecting with Cicily Waites and we've shared our conversation below.
Hi Cicily, what's been your favorite thing to do during quarantine?
My absolute favorite thing to do during quarantine is checking off some home projects from my wishlist. I have purged and organized the garage, landscaped the flower bed, decorated the deck, and organized my family's fruit and veggie garden. It has been so therapeutic to get away from the reality of the pandemic and have a sense of accomplishment in getting much-needed projects completed. Even though our wedding and events have paused, we are still baking cakes, pies, cobblers, and cheesecakes for our restaurant partners all across Dallas-Ft. Worth. They have been really great at being creative and featuring our desserts on their to-go menus. While I'm not fulfilling orders or tackling home projects, I have been having fun testing recipes and playing around with food photography. That's the beauty of being a creative, I can see the potential of applying my talents in new art forms.
Can you give our readers an introduction to your business? Maybe you can share a bit about what you do and what sets you apart from others?
I am the proud second-generation owner of Uncle Willie's Pies and I have continued my father's legacy. Some may think that it was easy, but I've built it to the present level of success with determination and perseverance. As a result, we have had the opportunity to employ friends, family, and students and enrich the community. That brings me the most joy. Baking is a creative outlet that allows me to create new and unique desserts for our clients. When someone enjoys my food that is the best feeling ever! I respect and honor the fact that clients trust us to be a part of their most cherished celebrations and events. Being a sweet part of unforgettable once-in-a-lifetime moments is amazing to me. The cake and dessert are the jewels at an event that guests remember and I am passionate to meet or exceed the client's expectations. I am a stronger business owner because I am a distinguished scholar from the esteemed Goldman Sachs' 10K Small Business Program. This incredible program equipped me with the necessary tools to take my business to the next level. As challenges come my way, now I am more confident in my decisions to make big boss moves. I learned lessons like when people show you who they really are, believe them. Once I have learned a lesson, I make sure not to repeat the same mistake again. I am most passionate about caring for people and making delicious food. It's such a good feeling to know that the work that my team and I do impacts the community and people's lives. When I cook for my family or bake a dessert for a client, I am showering them with love and care. My passion is seeing people happy. My passion is seeing people laugh. My passion is family. My passion is food. Food is the core of all. We all have to eat. You can connect people with food. You can connect cultures with food. You can connect communities with food. Isn't that wonderful?! There's so much love, power, and joy at the dining table.
Any great local spots you'd like to shoutout?
All of my travels are based on food and restaurants I can visit. So, if my best friend came to visit we'd have to go on a culinary tour of my favorite foods. First, breakfast would be at Breadwinners in Dallas and I'd order the chicken and waffles. Mid-day snack at Beto & Son's in Trinity Groves for the black bean hummus. Then we would enjoy Stop-N-Go Gyros in North Richland Hills for a delicious chicken shawarma gyro with feta, a side of fries, and baklava. Dinner would be Mi Cocina's (Fort Worth location) poblano chicken enchiladas with double rice and margarita. Dessert is so hard to pick, but if it's the summer, I have to stop and get a coconut snow cone. If there's a farmers market or food festival or food truck park near, we can stop there and check that out too! Honorable Mentions: The Victoria Restaurant in Farmers Branch, La Calle Doce in Oak Cliff, Patriotic Pig BBQ in North Richland Hills. Dessert: Val's Cheesecakes (lemon ave and red velvet cheesecake) and Society Bakery (confetti cupcakes)
Who else deserves some credit and recognition?
I have to take a moment and shout out to The Chic Network! It is a networking group that connects wedding and event professionals. This woven set of talented and successful professionals has really become a part of my extended family. Countless opportunities have come from The Chic Network for my business, and I'm so grateful for that. As a unit, we have supported each other, especially throughout these uncertain times whether that's making a purchase of a product or sharing a vendor's post on social media. I encourage all wedding and event vendors to join the Facebook group and attend our networkers and happy hour (even the virtual ones).
Website: www.unclewilliespies.com
Instagram: https://www.instagram.com/unclewilliespies/
Linkedin: https://www.linkedin.com/in/cicily-waites-767723196/
Facebook: https://www.facebook.com/unclewilliespies
Youtube: https://www.youtube.com/user/UncleWilliesPies
Image Credits
Teshorn Jackson Photography Surveyor Creative D. Lacy Photography Laquita Rochelle Photography Edmonson Xavier Jordan Photography