Meet Chariti Dawson: Beauty Influencer & Makeup Artist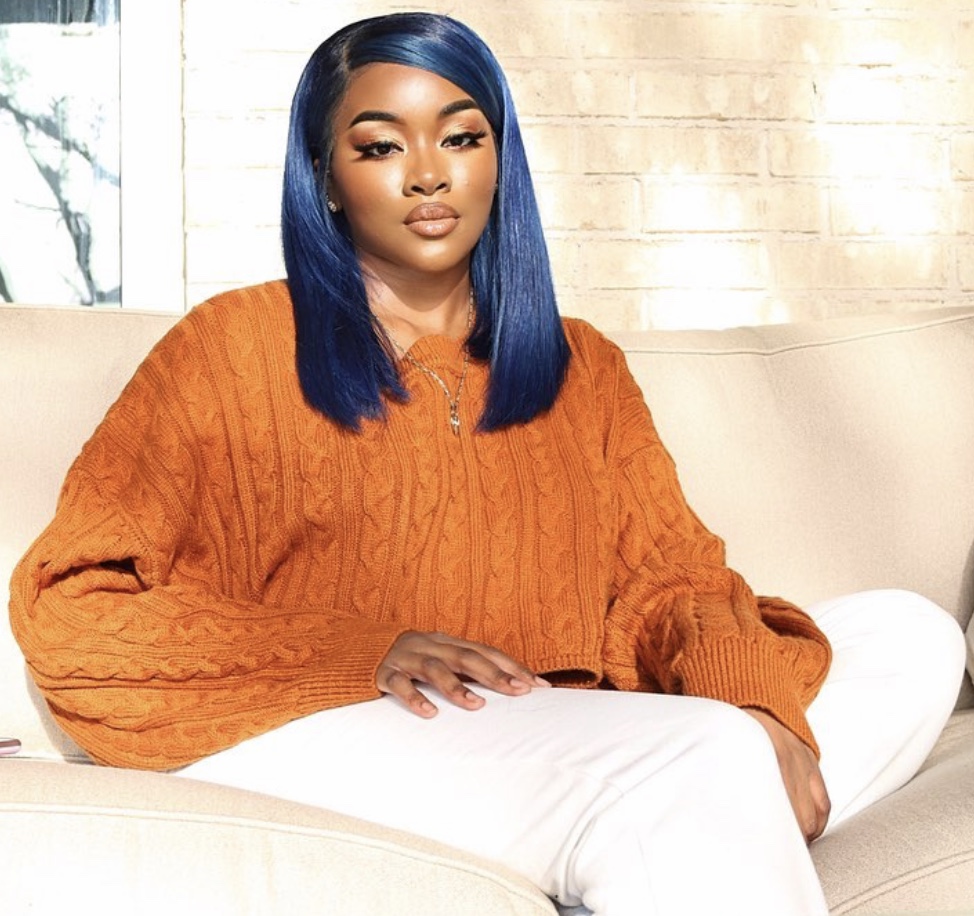 We had the good fortune of connecting with Chariti Dawson and we've shared our conversation below.
Hi Chariti, how do you think about risk?
I've always been a risktaker, it's helped me and harmed me in a lot of ways. When I was a teenager I would always get in trouble for being so risky and not really considering the effects or consequences of my own actions. Which is usually how it goes when you're young, immature and always doing things just to have a good time. Me being the free spirit that I am, I've always been more of a doer than a thinker. Now that I am a young adult, I do my best to apply these qualities in a more meaningful direction such as my career. I truly believe that when it comes to your goals and your dreams in general, you must be willing to take risks, step out on faith, have courage, be bold and be brave! Do not fear the unknown, do not fear the outcome. Not trying at all doesn't sit right with me, I feel like I at least owe myself that much and I'm simply holding myself back if don't make an effort. Being a risktaker I have learned to trust myself and trust my intuition, I still try to be as responsible as I can be. Along the way I have had several wins. Being an up and coming beauty influencer is nowhere near easy but I have seen a tremendous amount of growth in my process. I have been recognized and acknowledged by big brands such as Fenty Beauty, Morphe, Kylie Cosmetics, etc. Having my creativity seen and appreciated by brands I love and use on a daily was a huge moment for me. I am constantly putting my individuality in my work, trying to keep it new, fresh and bring something different from everyone else. That can be risky because sometimes I'm not sure how people are going to respond and if people will appreciate my creativity. However, staying true to myself is way more important and I've seen the most positive outcome from it. I encourage others to take the risk, whatever that means for you, take it. With doing so, do not fear the journey. Whatever happens just be willing to learn and grow in every position that you are placed in. Make sure to remain faithful to your process and stay positive.
Can you open up a bit about your work and career? We're big fans and we'd love for our community to learn more about your work.
When it comes to my artistry, I am constantly looking for ways to grow and be better as a person first because I feel like once I do that, It'll automatically transfer into my dreams and my goals. I look for ways to expand on my artistry and how I can apply it towards different things because a main goal of mine is to create longevity with my work. In no way is this process easy, it definitely has it's challenges. Somedays I do feel discouraged and I get impatient but I am constantly reminding myself of how far I've come and to be proud of that. I have my moments when I feel like I should be further along in my career but I know "when it's my time, it's my time". I am exactly where I need to be in this exact moment. I try not to let anything negative pull me away from my focus because that's how you give up. It's important that I never lose sight of my vision because as long as I can see it, I know it's possible. Through ambition and dedication I am always finding strength within myself to keep going. Having enough courage to constantly put myself out there, I know one day it'll pay off completely because those are seeds sewn. I have learned so much about myself along the way. I am always trying to find new ways to better my craft, I study my engagement and analytics on social media so that way I will know what my followers like and don't really care for. I've learned that not everyone is going to like me, understand me or care for my artistry. For the people who will care, I try to catch the attention of that audience because I know they'll have a deeper appreciation and love for my craft.
Any great local spots you'd like to shoutout?
Yes of course, a few of my favorite restaurants and hang out spots are pretty popular! I love Rudy's BBQ, the breakfast burritos are amazing. My favorite burrito is the sausage, egg and cheese. However, I have yet to taste their actual BBQ lol.
Other than that, I am a huge seafood lover! It's my favorite food, I can eat it everyday and all day. My favorite spot in Dallas would have to be Shell Shack. They serve great quality food for an affordable price. I absolutely love getting the snow crabs and shrimp, when crawfish are in season those are a must.
Main Event is one of my favorite hang out spots, who doesn't like playing games?! It's not only an arcade full of different games but the food is also pretty good. I'm a big kid at heart so anytime I feel like having fun and enjoying myself I just see if my sister is down and usually she is.
If you're into the night life like me then I would suggest Top Golf, Dallas also has tons of bars and clubs. When I'm in the mood to let loose a little, I go to Concrete Cowboys. It is a restaurant during the day that turns into a night club at night of course. It is well diverse and plays all kinds of music while still keeping it tasteful. It's the perfect way to enjoy yourself while bringing your night to an end.
Shoutout is all about shouting out others who you feel deserve additional recognition and exposure. Who would you like to shoutout?
Having such a strong relationship with God has been a huge part of my growth. I am constantly seeking his guidance for wisdmon and knowledge so that I can be better. My relationship with God keeps me fully aligned with my purpose. I have three amazing parents who fully support me and my dreams, they are always taking care of me in anyway that I need them. Their leadership and guidance has gotten me this far. There are so many things I didn't listen to my parents about when I was younger that I remember now that I am an adult. Which is what counts the most to me because now I can actually take them and apply them to my life. Words can not describe how much I love and appreciate my mom, my dad and my bonus mom! My big sister is my absolute best friend! I have no idea what I would do without her, our bond is what I cherish the most. She keeps it so real with me, it's almost annoying. However, that's what I truly appreciate about her. She has nothing but the best intentions for me and she keeps my head straight. I constantly look to her for her input when it comes to most of my decisions because she holds so much knowledge and I love hearing things from her point of view, it gives me perspective which is one I know that I can completely trust.
Instagram: https://www.instagram.com/charitisinae/
Youtube: https://www.youtube.com/channel/UC-hPHq3MDd5dOeloBMJbTyQ?view_as=subscriber
Other: BUSINESS INQUIRIES: itischaritisinae@gmail.com