Meet Carolyn Stovall: Author of "A Texas Gal Cooks" Cookbook and Granny Ozark's Treats."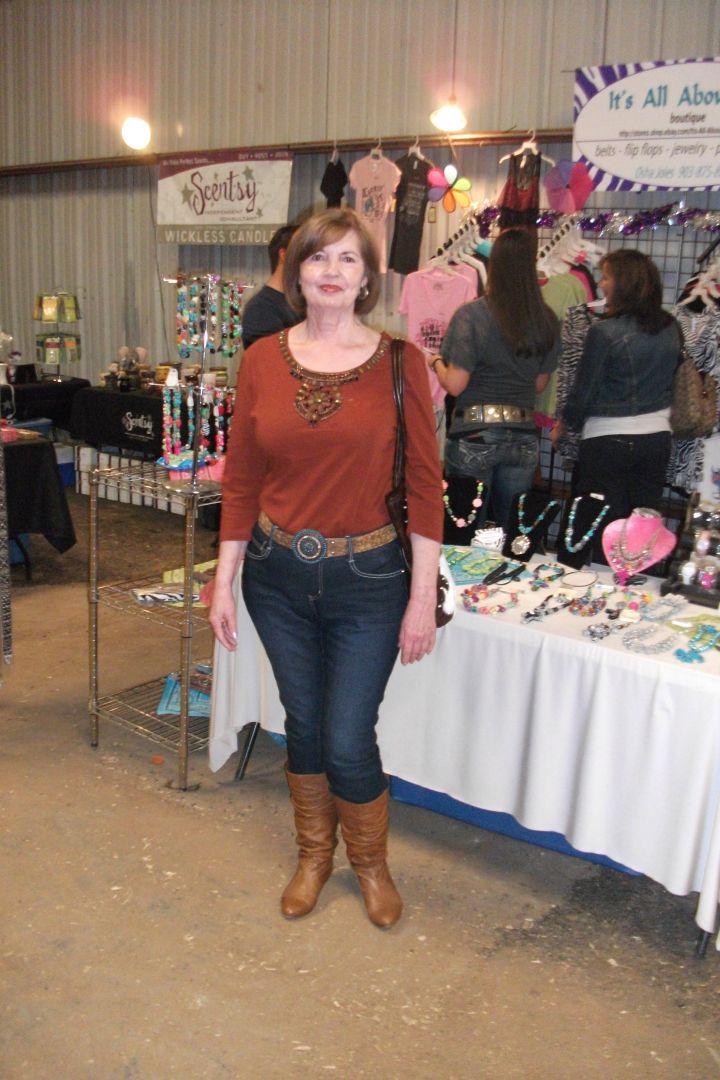 We had the good fortune of connecting with Carolyn Stovall and we've shared our conversation below.
Hi Carolyn, can you talk to us a bit about the social impact of your business?
I live in a small community, where I am known as the "Cookbook Lady." People here treat me as a Celebrity.This is just such a great honor for me to be treated so nicely.
I was born and raised in Kerens Texas, the home of Big Tex, where he was our gigantic Santa from 1949-1952. The great thing about living in a small town is that everybody knows everybody. I have so many friends here.
I love to bake things and carry to others. I think that is so nice to do something that helps others. I also cook for fundraising projects, and donate cookbooks and children's books for fundraisers in the community.
I so love sharing recipes with others. I did a recipe of the week for our Kerens Tribune until it closed. I had people to call me and I would teach them how to cook something over the phone. That was fun
I get to share my recipes all over the world with the Collin Street Bakery. They have people to come there from all over the world to buy their famous fruitcakes. I was in there restocking my books and some people from Japan came in and bought my cookbook. That is such a thrill to me to be able to send my recipes around the world. Wow!!! That is so rewarding for a Texas Country Gal!!!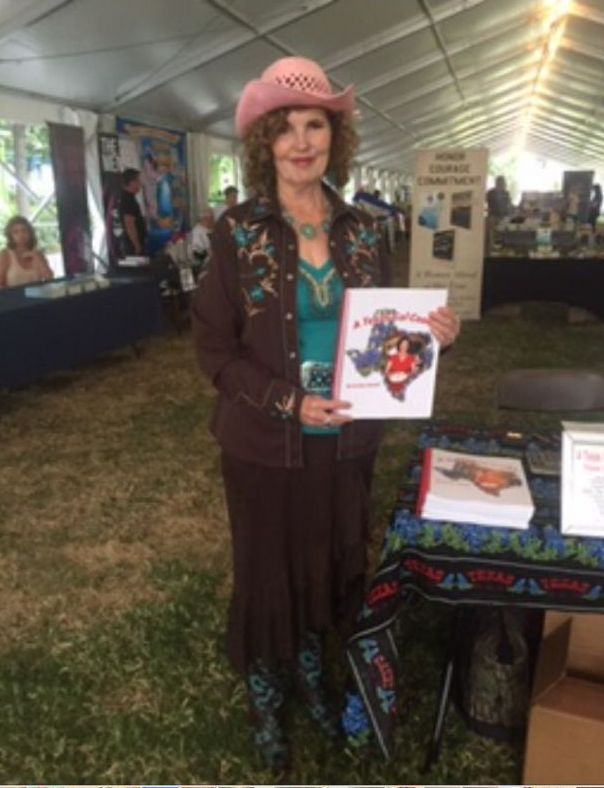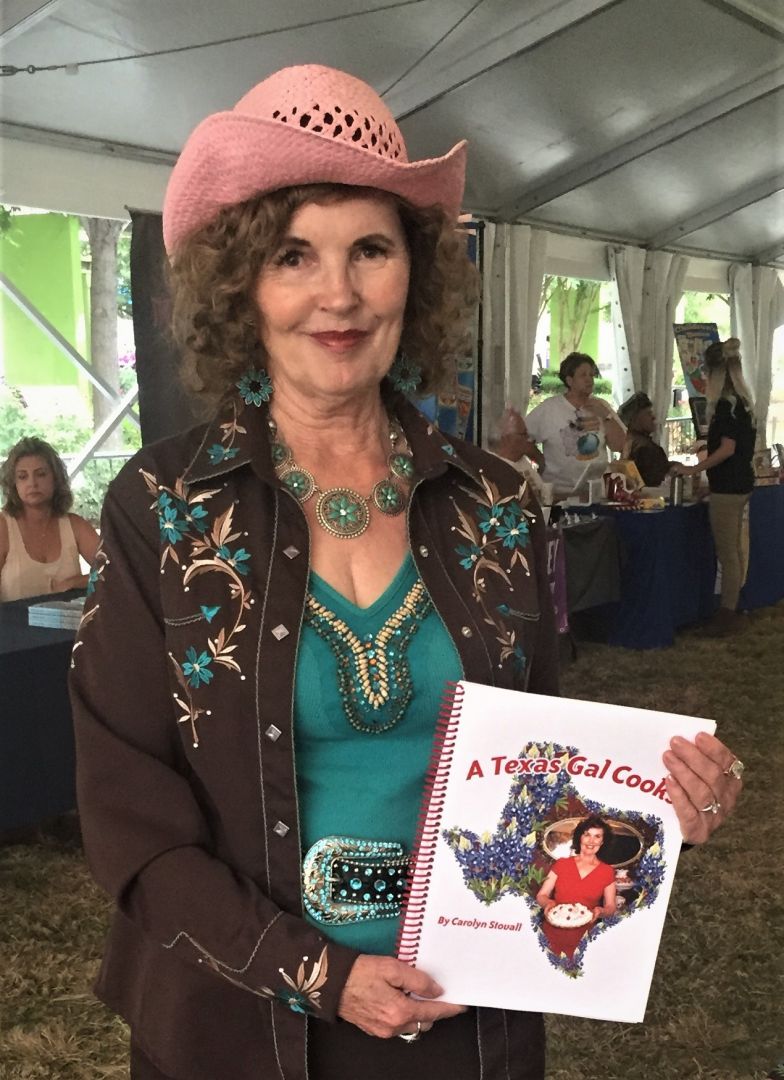 Let's talk shop? Tell us more about your career, what can you share with our community?
I was older when I fulfilled my dream of writing a cookbook and children's book. I am like a Grandma Moses, that learned to paint at 80, and became a best seller with her paintings. I was not quite that old, but I am a Granny.
I had dreamed of writing a cookbook for years. In fact, I got a spiral notebook, and for about ten years, I wrote ideas in the book. It kind of became a joke with the family, like, "Oh yeah, Mother is going to write a cookbook." It was not an easy journey writing my books. I had not had a computer very long when I started writing the cookbook- "A Texas Gal Cooks" To say that I was technology challenged was an understatement. I hardly knew how to work a computer. This deficiency definitely made writing a cookbook much more difficult. I was filled with determination to write it after ten years of procrastination. I do give myself credit for bravery. I wanted to do my own design, pictures, and it be a "Carolyn" cookbook. Through much trial and error and corrections, I finally finished the cookbook. When I got my first printed copy, I was dancing with joy, To see it in print, and my name on it was the biggest thrill ever. WOW!!!!
My first big break came when I had finished my cookbook right before the State Fair of Texas opened the next month. I sent an email to the Go Texan Store, and sent pictures of my cookbook, asking if they could sell it for me. My daughter, Lorie, tried to tell me not to be disappointed if they did not choose my cookbook to sell. She said that me being a new author, and my first book, that I would not have much chance to get it in the Go Texan Store. Lorie said that they only sell the best of the best there. I called her "Negative Nelly." I was in the kitchen about an hour later, when the phone rang. It was the Go Texan people saying that they had been looking for a Texas cookbook, and would love to sell my cookbook in their store. Talk about an excited lady. I was dancing a little jig on this one.
Being A Go Texan Member has been the best opportunity ever for me. I have had many good things that I have participated in with the Go Texan Group.
My next big break came in 2018 when The Texas Association of Authors chose my cookbook as "BEST COOKBOOK of 2018" That was such an honor. I got to go to Los Colinas to a banquet and go on stage and get my award. I was on a huge screen, getting my award and thanking the Texas Associations of Authors. I felt like a Movie Star!!!
The "World famous" Collin Street Bakery, chose my "A Texas Gal Cooks" Cookbook to sell at their bakery also. This is a great honor to have my cookbook there to sell.
My daughter did encourage me to write Granny Ozark's Treats after the cookbook was a huge success. I finished it in 2019 and it got 1st place on Cover Design.
To tell you a little about my books: "A Texas Gal Cooks" Cookbook is a unique cookbook that has many award winning recipes. Many of the recipes go back to the 1800's. It is a cookbook that has all authentic Texas recipes. It has How to Make Gift Baskets, How to Make Bread for Gifts, Cooking with Children, Mexican Food, Decorative Pies, One Hundred Year Old Soda Fountain Recipes, How to Make Your Own Cookbook, Taking Time for you, Single Mug Desserts, and many more recipes. It is a "Must Have Cookbook." You will love it!!!
Granny Ozark.'s Treats is a sweet book about sharing, loving, and caring, which is rare these days in Children's books. It is about a Granny that lives in a cottage in the woods where her neighbor children get off the bus. Granny and her dog, Suzy, meet the three children every day with a homemade treat. They do a lot of fun things at Granny's house. They ride ponies, pet Granny"s cow, Bessie, go fishing in the pond, and have picnics in the summer. In the winter they build snowmen, go snowboarding, and even make snow ice cream!! They make Christmas cookies with Granny for the holidays. * Recipes Included." I want you to keep one thing in your mind: Never ever give up on your dreams. Love what you do and do what you love.
Any places to eat or things to do that you can share with our readers? If they have a friend visiting town, what are some spots they could take them to?
I live in a small town, and we do not have much entertainment. We usually go to Dallas for fun things to do. I would take my friend to some of my favorite dining places, like Big Shucks on Mockingbird. Maggiano's at Northpark, any of the Red Lobsters, and Norma's Cafe for good old home cooking on Park lane.
I live near Corsicana Texas. The World Famous Collin Street Bakery is there with all of these wonderful cookie, pies, fruitcakes, homemade bread, and cupcakes. I would definitely take my guests there for a delightful treat, and 10 cent coffee.
Corsicana has a downtown that they have revamped, and have antique stores, tea rooms, and many unique clothing shops. It is a fun place to visit for a day trip also.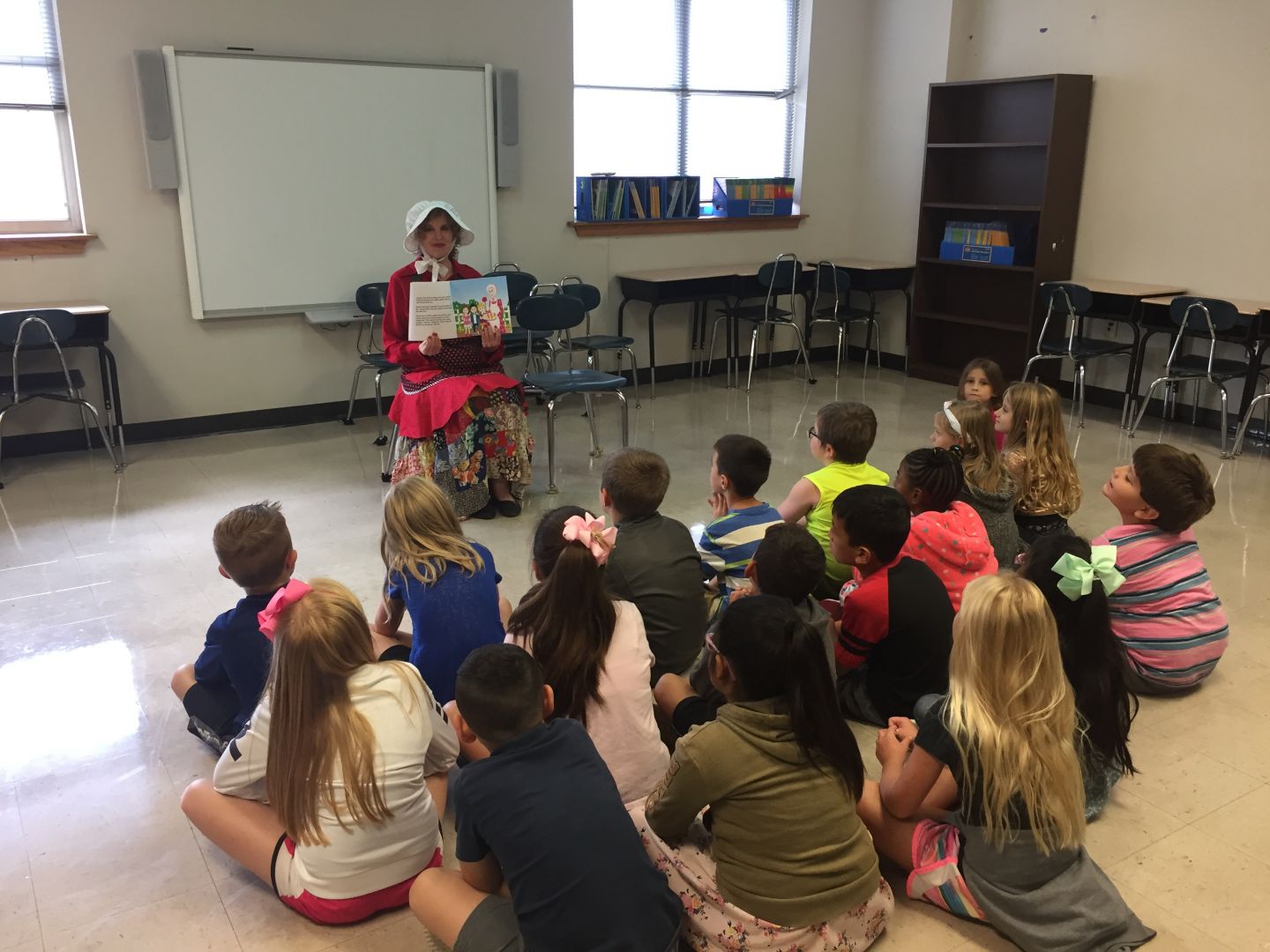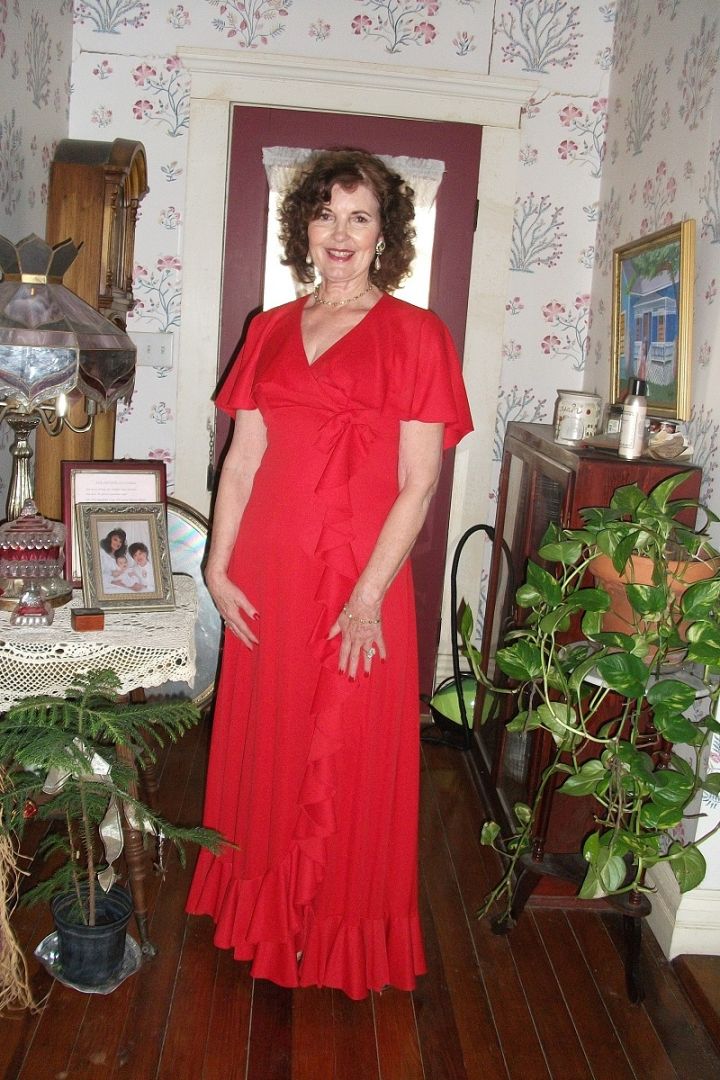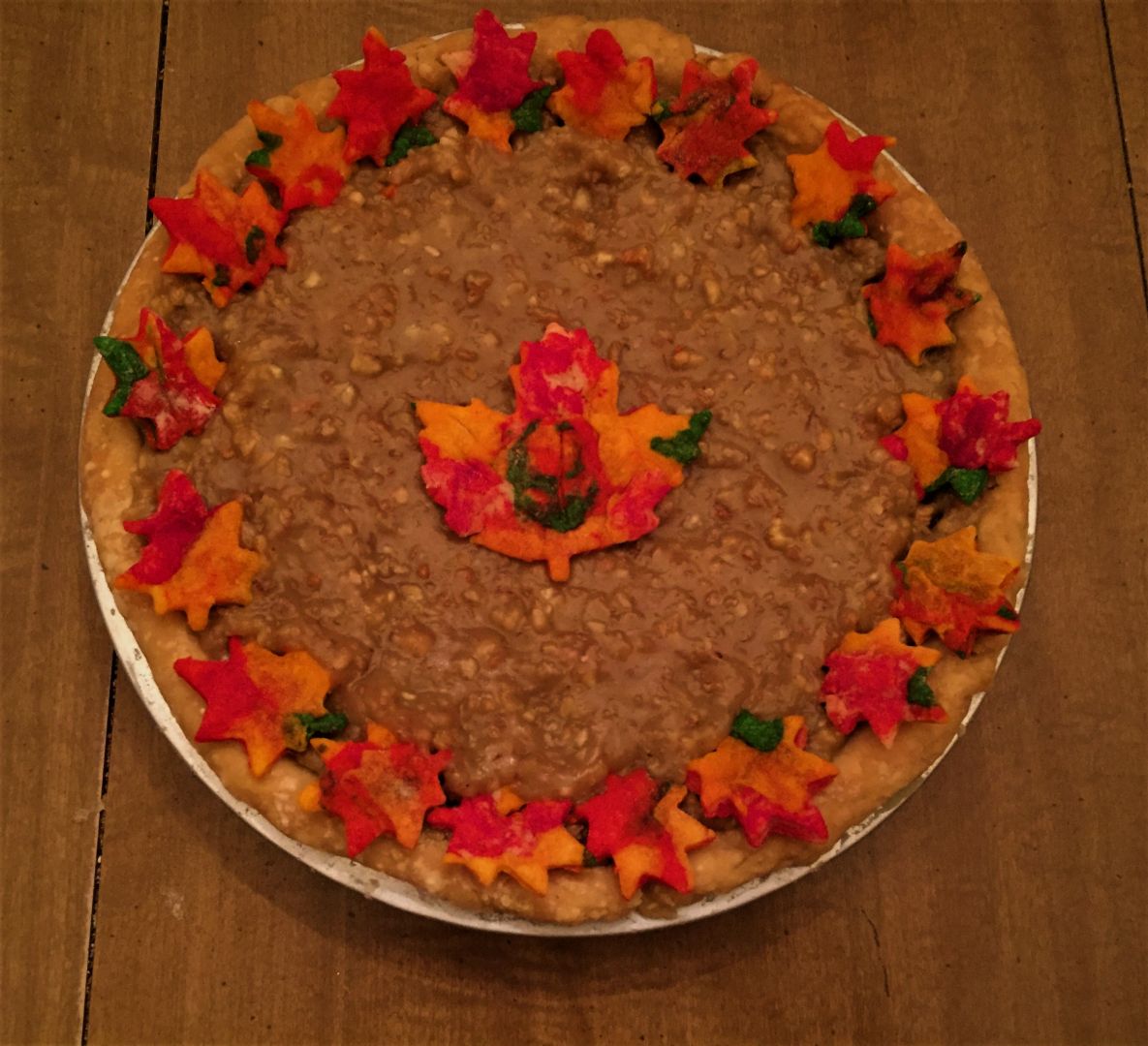 Shoutout is all about shouting out others who you feel deserve additional recognition and exposure. Who would you like to shoutout?
Howdy Folks. I am a Texas gal that has been so blessed with a loving family that encourages me in all that I endeavor to do. My husband,Ted Stovall, has always given me the freedom to choose whatever I have wanted to do in life. I always tell people that he is like "Burger King." He always lets me have it my way!! WOW!! How fantastic is that? That was like a dream come true not to have any rules, and to be able to go wherever I wanted, spend what I wanted, ( Although I did choose to stay in budget.) Ted allowed me to make all of my own decisions, in a time era when men were the dominant decision makers of the family. This gave me tremendous opportunities to venture out and try things that I had always wanted to do. I had went to Cosmetology school, and had my own beauty shop when we married. I chose to be a stay at home Mom, when my children came along. When they became older, I purchased a Variety and gift shop. I later sold that and put in an ice cream parlor/soda shop-"Sweets and Treats."  
Another person that was a big influence in my life was Ted's Aunt Lena. Auntie, as we lovingly called her, taught me how to cook and sew. Talk about "Awesome." Auntie teaching me these skills has helped me all through life. I also learned to do decorative cooking and decorative sewing. The cooking led to a dream of my life to write my own cookbook- "A Texas Gal Cooks. My daughter, Lorie, encouraged me to write a children's story that I had made up when she and my son were little- "Granny Ozark's Treats." I told this story to the neighbor children, and my nieces and nephews. I always had treats to go with it, and they loved the story and treats. They always came to my house and said, "Carolyn, tell us the Granny Ozark story, and do you have treats?" They already knew my answer was going to be "YES." What fun times in my life those were for a Texas gal in a tiny Texas town.
Website: atexasgalcooks.com
Instagram: atexasgalcooks@gmail.com
Twitter: atexasgalcooks@gmail.com
Facebook: A Texas Gal Cooks