Meet Annie Tam: Licensed Professional Counselor & Boy Mom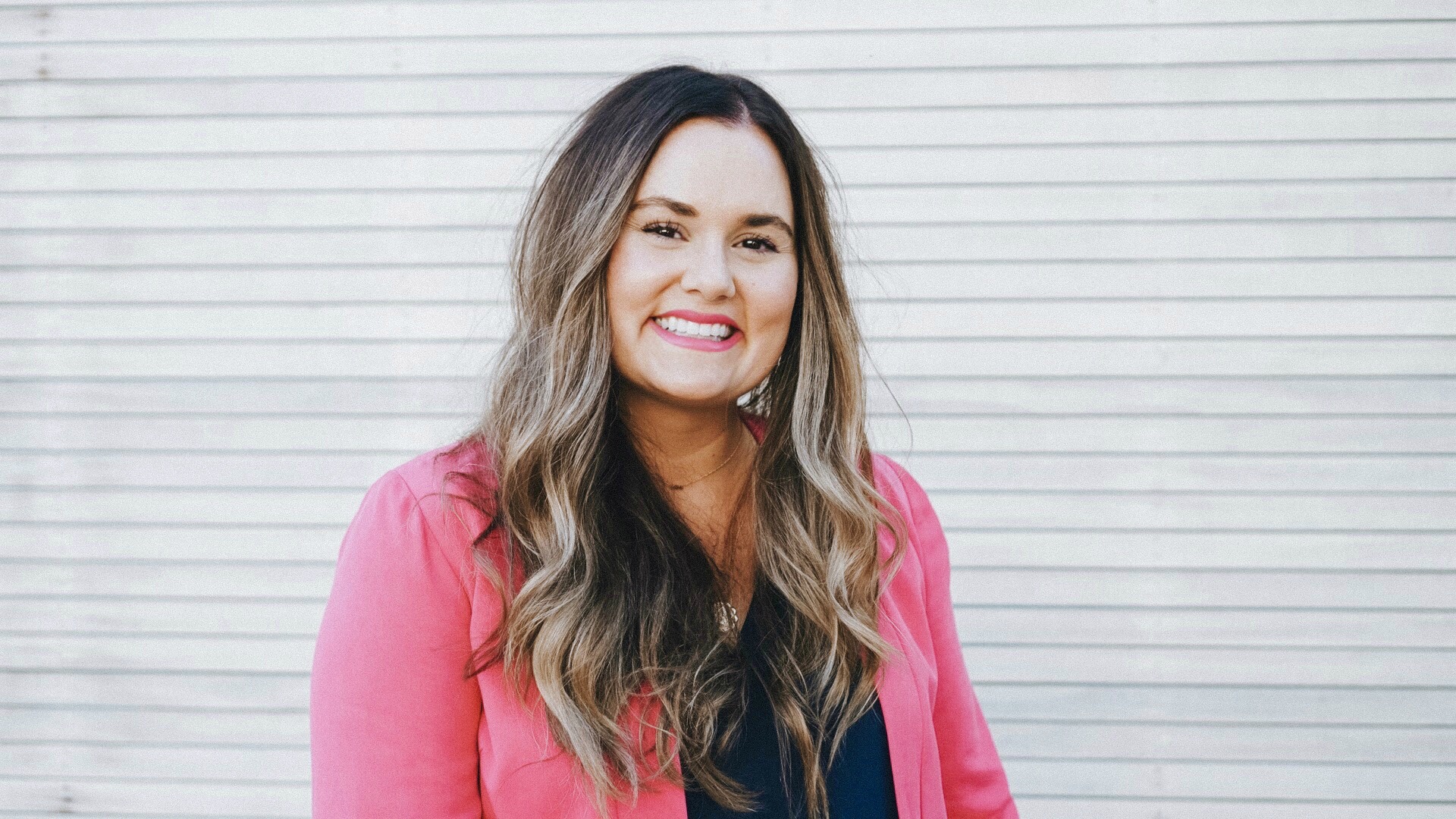 We had the good fortune of connecting with Annie Tam and we've shared our conversation below.
Hi Annie, how has your perspective on work-life balance evolved over time?
Balance, or rhythm, as I like to call it, is a common hot topic in my world! It's where I start with my counseling and coaching clients by having them fill out a self-care plan that looks at all the various ways they're supporting their mind, body, and spirit. It's important to know what things, other than work, people value and spend their time doing in order to help them find their personal rhythm. I like to refer to my rhythm as a constantly changing pattern that allows me to feel both content and energized. It's never perfect but it's in knowing and accepting that fact, that I can be okay and feel fulfilled despite the volatility of the day to day. The way I think about my rhythm between my work and my personal life has been shaped by many transitions in adulthood, but a couple times in particular stand out. The first major one was when I became really ill with an autoimmune disorder right at the end of grad school. Prior to that I was a never-say-no, always-on-the-go, hardworking, perfectionist. I was teaching full time and going to school full time in the evenings. Burning the candle at both ends totally shot my health, and I ended up in a place I wasn't sure I could recover from. I had to learn and apply some healthy boundaries and say "no" a lot more than I was comfortable with…especially when it came to work since I am very performance oriented. I learned that I am actually more of an introvert than I thought. As social as I am, I get my energy from my alone time. No wonder I ended up sick and exhausted when as a "social butterfly" I was not only working my butt off but filling each day with activities and friends as well! I had to give myself a little space to figure that out and learn what that would practically look like in my life. It was a humble time indeed to swallow my pride and accept that I would not be able to continue doing the usual amount of activity at work and in my personal life. The second transition was becoming a mom. My husband and I didn't have our first child until right before my 36th birthday. We had been married almost 10 years and spent those years traveling, starting a consulting company and counseling practice and taking care of our "fur baby", Ellington. With my health issues there was a lot of fear and hesitancy in having a child. Our first child rocked our world—in an awesome way—but ROCKED it greatly! It was tough trying to find that rhythm of taking care of baby, taking care of my marriage, taking care of my counseling practice and taking care of myself. I'm not going to lie, after just having baby #2 in mid-April; I'm still learning and giving myself a lot of grace. With each birth, I've had this conflicting desire between jumping right back into work with my clients and giving myself time to physically heal and connect with my babies. Because of my performing nature, it's hard sometimes to find contentment staying home. My second little boy is six weeks old today and I have been slowly adding clients to my schedule the last couple weeks so I can attend to both work and my baby. Luckily, with virtual counseling, I can make this happen at a better pace this time around. My best advice to everyone trying to find his or her own rhythm, especially with the changes that Covid-19 has brought, would be to accept where you are in the present moment. Take a look at your life by creating a self-care plan that addresses your mind, body and spirit. Write down those things, people, and actions you value that support those areas. Keep it simple and cut out the extra that doesn't feed your soul. Be intentional, yet flexible, while accepting the ebbs and flows of life. Prioritize your work, but make sure that at the end of the day you are taking care of yourself. Balance is a dance—a life-giving, personal rhythm between our desires and our responsibilities that, at the end of the day, result in a more peaceful self, work and home.
What should our readers know about your business?
Mend Counseling is a holistic, boutique practice in Mockingbird Station that was established in 2016 and offers counseling and coaching services for clients ages 5 and up. We offer services that aim to holistically repair brokenness in various areas of an individual's life by developing a safe environment and a strong therapeutic relationship in which a client can fully heal, grow, and live a free and abundant life. It began with a vision to create a collaborative practice where an individual or family could come and receive genuine care in order to address multiple needs. I wanted to create a comfortable, stylish ambiance where a client could feel heard, understood and fully supported in their journey of growth and healing. Our team treats anxiety, depression, eating disorders, substance abuse, low self confidence, pregnancy and postpartum issues, and trauma. We also work with professionals who wish to increase their self awareness in order to improve their leadership skills and performance. The biggest difficulty in starting a practice has been navigating the business side of things, specifically the marketing side. No one in school teaches you how to run a private practice and get clients! Somehow you're supposed to learn that on your own. I luckily have a spouse who is an accounting and finance guy and who understands the ins and outs of running a business and has been invaluable in this journey. I've learned a lot along the way about what it takes to manage a practice from where to spend your money to the way I want to lead my team. I feel very fortunate to have found a wonderful referral network of doctors and psychiatrists and an incredible team of counselors who make work both fun and rewarding.
Any places to eat or things to do that you can share with our readers? If they have a friend visiting town, what are some spots they could take them to?
There's so many places I would like to take a friend but if I had to narrow it down, I'd have to take them to the Dallas Farmers Market where we would brunch at Mudhen and shop for local goods. We would definitely head over to Bishop Arts District and probably hit up Whisk for a crepe on the way. The Dallas Museum of Art and lunch at Klyde Warren Park would be on the list as would drinks and dinner at HG Supply. At some point we would head to White Rock Lake for a walk and visit the Arboretum to enjoy the beautiful flowers. We would shop at Favor the Kind and dine at Gemma afterwards. Coffee from Civil Pour and a cupcake from Unrefined Bakery is also a must. Honestly, there's so many more places I'd want to go which make Dallas great!
The Shoutout series is all about recognizing that our success and where we are in life is at least somewhat thanks to the efforts, support, mentorship, love and encouragement of others. So is there someone that you want to dedicate your shoutout to?
First of all, I'd like to give a shoutout to my husband, Patrick, who has always been my biggest fan and support. Without him, I cannot imagine how I could handle the ebbs and flows of life. I also want to give a shout out to my team at Mend Counseling who are always full of grace and so fun to work with. Lastly, I have to recognize the boundary series by Dr. Henry Cloud and Dr. John Townsend which helped me originally understand the importance of setting healthy boundaries.
Website: www.mend-counseling.com
Instagram: @mendcounseling
Linkedin: https://www.linkedin.com/in/annie-tam-7a488590/
Facebook: Mend Counseling
Image Credits
Dolores & Dean Photography