Meet Aashi Bhatnagar | Digital Entrepreneur and Writer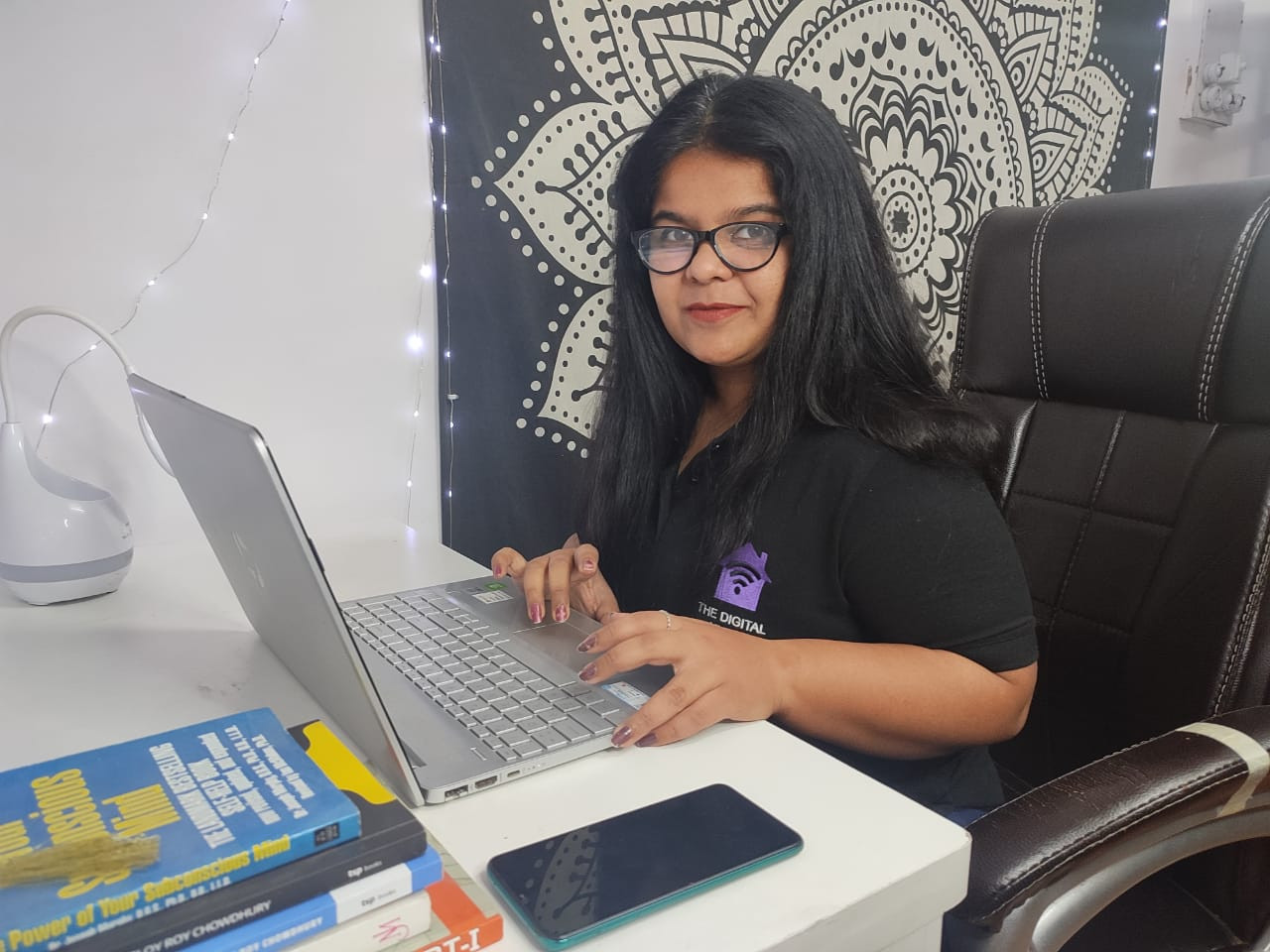 We had the good fortune of connecting with Aashi Bhatnagar and we've shared our conversation below.
Hi Aashi, what do you want your legacy to be?
Energies! The energies can stay even when you're no more a part of the world, physically.
My work role just defines the skills that I monetise and how I use them for my living. But my character is what builds my core. When people say they like my "vibe" I feel that's one of the most beautiful compliments. I always wonder how much positivity we need in the world and it's only us who can contribute to it.
So why not your energies be the legacy?
You don't have to do anything purposely for that apart from inhibiting love, passion, kindness and compassion wherever you go whoever you meet.
Do you know that woman who's never stopped herself from helping people and supporting them?
Do you know that woman who's a feminist in the true sense and loves being fierce?
Do you know that woman who's fallen seven times and stood up eight?
Do you know that woman who's empathetic and kind?
For all these questions, I want my name to be the answer.
I want to be a People's Person
Even when I'm in my professional mode I want my positive impact to be added to my work as much as my passion, intelligence and creativity. It should be like an experience for people to know me and that's what they should always remember about me.
I have a personal hashtag that I use especially on my LinkedIn and that is #aashified. It was started with the same idea because I want to spread energy, impactful energy that leaves a mark on you. Some of my online supporters have added meaning to this when they say, "You've aashified us".
Isn't that a legacy in itself?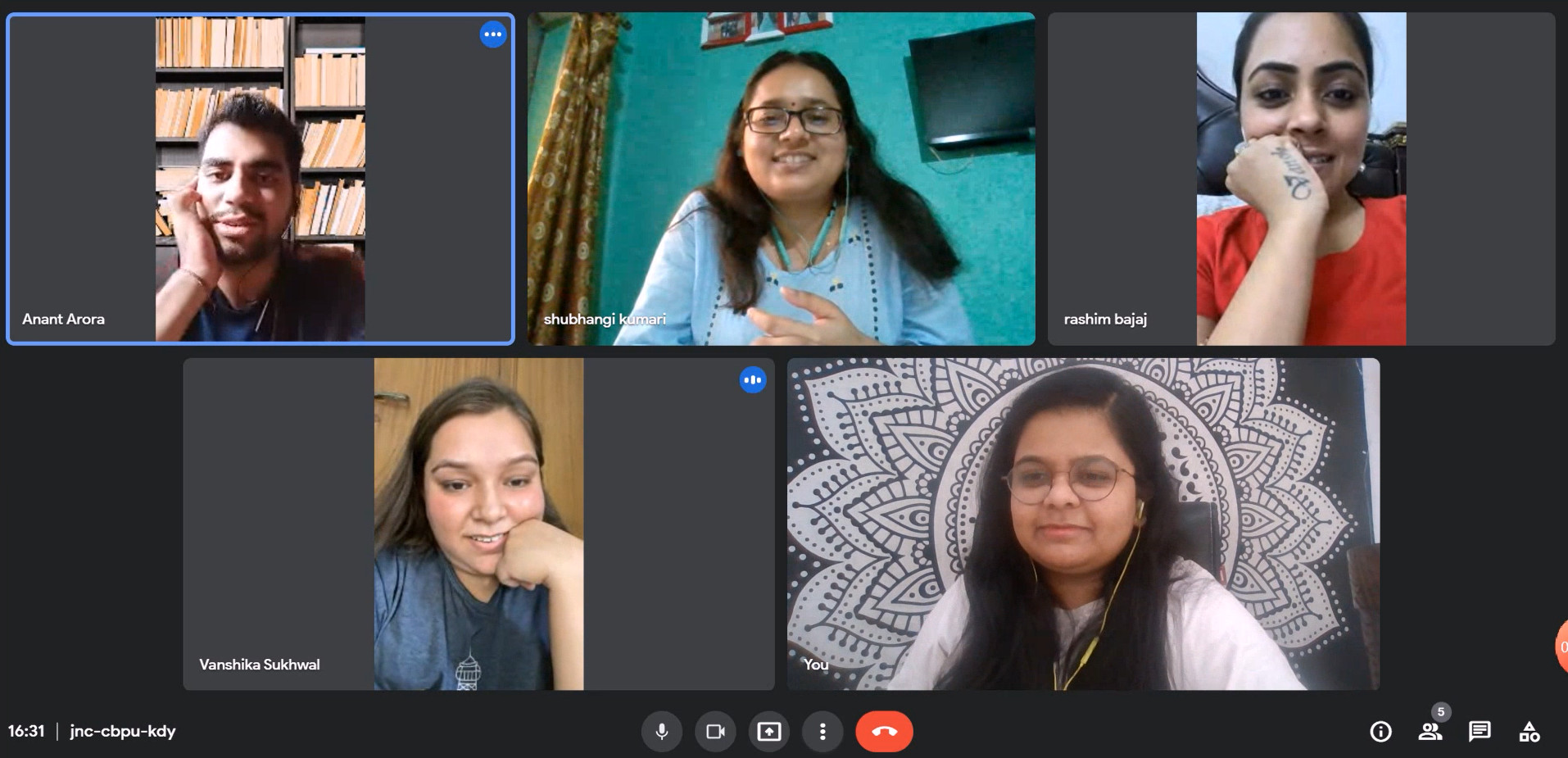 What should our readers know about your business?
I started my career as a Social Media Manager at Fuzia, a global community for women. The first job exposure and working with employees hailing from different parts of the world helped me understand how things work at the corporate level and how to manage multiple work roles and teams together. Understanding cross cultures is also something that built me as a marketer and entrepreneur. While working at a full-time job, I also started freelancing parallelly and taking projects from LinkedIn. This was the biggest reason I could convert that into a full-time business. Just 5 days after the ideation of launching a start-up, I quit my 9-5 job. During the notice period, I worked for the launch and finally on December 16, 2019, I stepped into the life-changing entrepreneurial journey.
Today, The Digital Abode is a bootstrapped and profitable business model having worked with clients of different backgrounds across the globe, trained many people helping them start/restart their career, collaborated/hired some of the best minds and gave meaning to creative marketing. The easy part was that this business model doesn't require huge capital. Infact this was a 0 investment startup with 100% returns. Hence the risk on the financial part was low. We didn't plan to reach the top in one day because I am a firm believer in "small steps". You can't reach the acme in one day. So we slowly scaled it up rather than rushing things and ultimately spoiling the game. This was the biggest lesson I practised and suggest to other business owners as well.
The biggest challenge was that nobody in my family is from a business background. I have never seen anyone run a successful business closely. I didn't know how I'll be getting towards it but nevertheless, I did and that was my best decision. I had no partner who can share the load so I started as a sole proprietor along with a team of experts in subdomains of digital media. But as the owner, it was me carrying the majority of the responsibility and the way I did it made me extremely proud of myself. I had no time to be nervous about it. The only feeling I remember was that I was extremely excited about it.
Somehow the big decisions of my life have never been the result of overthinking. I've always trusted my guts and intuitions. This has influenced more than half of my actions, plans and endeavours. Even the name of my company was a quick idea that automatically popped up in my head.
The lessons I learned along the way are infinite. Each day, every new project, every new client is new learning and experience that teaches you things towards a bigger route. I've never chased money, like literally never. I know I am going to get the things I want so I rather chase passion. I want to make money but I don't want money to make me. And for that reason, I also engage myself in regular social work and donations. I want to tell the world that success is not just the digits in the bank balance. Success (atleast for me) is a balance and freedom. Balance to handle your different roles without compromising with any one of them and the freedom to choose what character you want to be active. If your friend needs you at their low time and you can't reschedule your meeting, I don't think I'd want that life, Physical/mental health, financial wealth, hobbies, sound sleep, good food, downtime, family, friends, vacations, projects, social work all should be a part of your life and not just your work alone. My brand story is much beyond just me and I am much beyond than just my brand. And that's what sets me apart.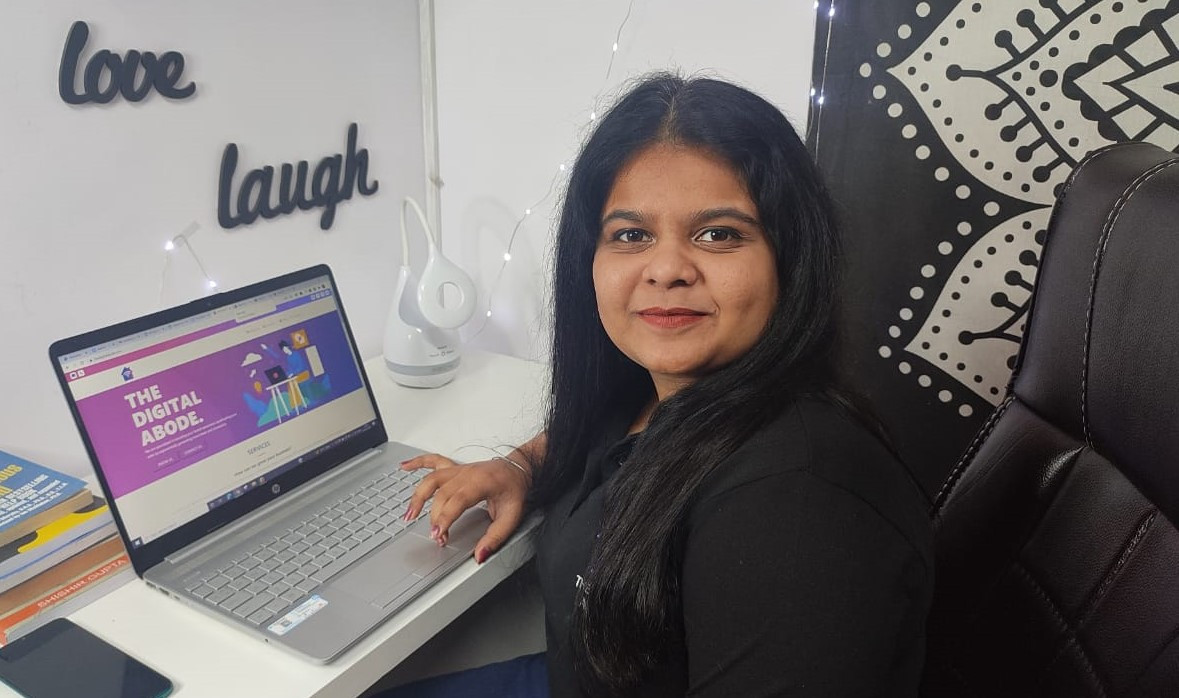 Any places to eat or things to do that you can share with our readers? If they have a friend visiting town, what are some spots they could take them to?
I am born and brought up in Lucknow. The best thing about my hometown is the culture this place holds. The "tehzeeb" is not so prominent now but people like me will always hold that in our hearts.
Starting with the most famous Imambara is something you shouldn't ever miss in Lucknow. So if it's a week-long trip first day could be to Old Lucknow. This part of the city has monuments from the times when Lucknow was about Nawabs and Kebabs. We'll take a "tanga ride" where we can cover the important tourist spots. Imambara, also known as Bhool Bhulaiya or labyrinth is a delight, not just to the eyes but to the mind as well. The guide tells some amazing facts of those times and how deep science has been an important part of building the monument. It is said that nobody once gone inside the labyrinth can come outside without a guide. Unless you've been there before and know the route, you can decode it. My friend would love to explore that I'm sure. After that, we can explore other nearby places, like Baawli (a huge building next to Imambara where the queens and the maidens used to bathe in the old era), clock tower and some local craftsmen making chikan embroidery which is very famous in Lucknow.
The second day could be a marine drive in the New Lucknow and chilling at the Gomti riverfront. Hazratganj, the heart of the city is designed in British retro style which looks amazing when the lamps are lit in the evening.
The third day could be shopping. My friend can shop for some chikan suits/Kurtis, or we can go to local markets to buy whatever she demands.
Forth day could be a shopping mall day. My city has some huge malls where you can roam or shop from the big brands. We don't need to go too far to find a good mall. Lucknow has many of them.
The fifth and sixth days could be for parks. Not the usual parks but Lucknow has a good number of recreational parks and centres, like Buddha park, Eco garden, zoo, science centre etc.
Seventh-day could be for rest or to revisit any place she'd like.
In terms of places to eat, we have some really cool cafes and the street food here is just wow. If she eats non-vegetarian cuisine, she might not want to miss "Tunday Kebab" which is world-famous. Lucknowites have a spicy tastebud so we can explore a lot of spicy street food here. Gomtinagar is an area having the coolest cafes and lounges. You'll be tired to visit but the options won't be ever less. There's a buffet here where you can eat unlimited food in 2 hours and the taste is finger-licking good. Anyone who visits my city has to go there. I'd force them to not miss that. Last but not least my home will offer her and any guest that comes to my place the best of multi-cuisine options. You'll forget all the restaurants if you eat our homecooked meals that aren't just stomach satisfying but soul-satisfying.
All in all, it would be a great experience for my friend and neither my city nor my company would disappoint her.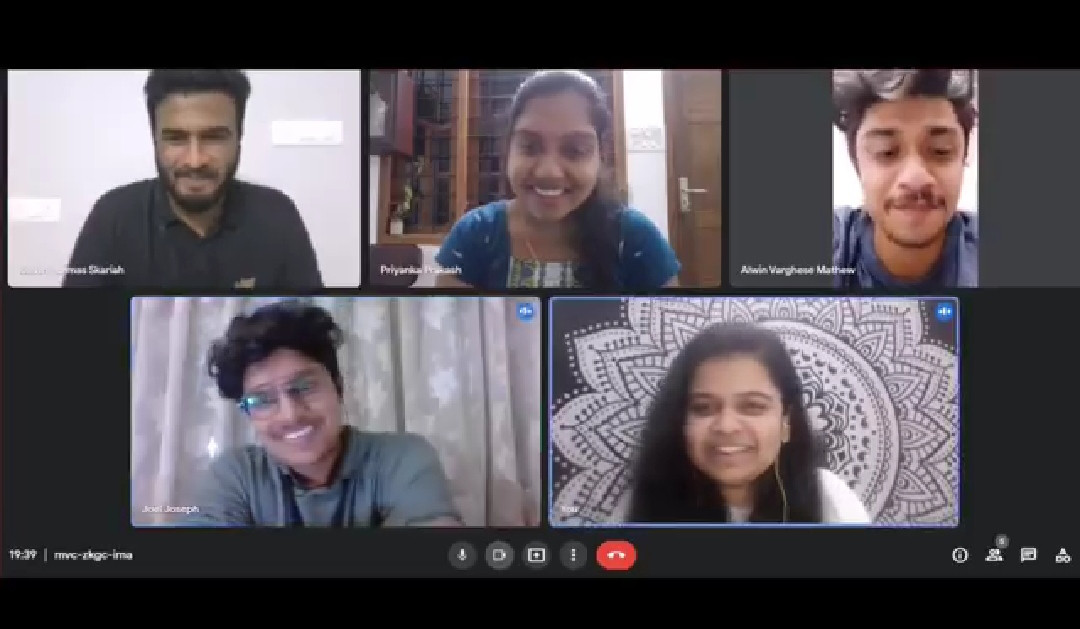 Who else deserves some credit and recognition?
Nobody owns 100% of their success and nor do I. Whatever we become as individuals and as professionals is because of a number of contributing factors. And those factors deserve the required credit. From the first step of the success ladder, family is the most important bolstering support for everyone, including me. From a decent education to providing me with everything that I need in my entire journey, every single thing has helped me shape.
My entrepreneurial journey of 2+ years wasn't possible a bit without my friends. They have been the biggest supporters always. Not only did they encouraged and motivated me but also directly helped me scale my business by getting me projects and referring me to others.
I'd like to mention that among these friends, there is also a good number of strangers who are a part of my virtual family and have seen me grow, They aren't just an audience but the ones who've shown a trust in me and pushed me to grow more and beyond.
Among the many teachers who've given me their piece of wisdom, Mr Gaurav Misra and Late Dr. Smita Ghoshal have the most influence on me. Like a true mentor, they've helped me transform from zero till whatever I am today.
I can never count all the people who should deserve this credit but I would take this opportunity to each and everyone who in anyway had made an impact on me, helped me blossom, taught me things or gave me the push I needed.I am nothing without the collective love, support, efforts and encouragement of them all.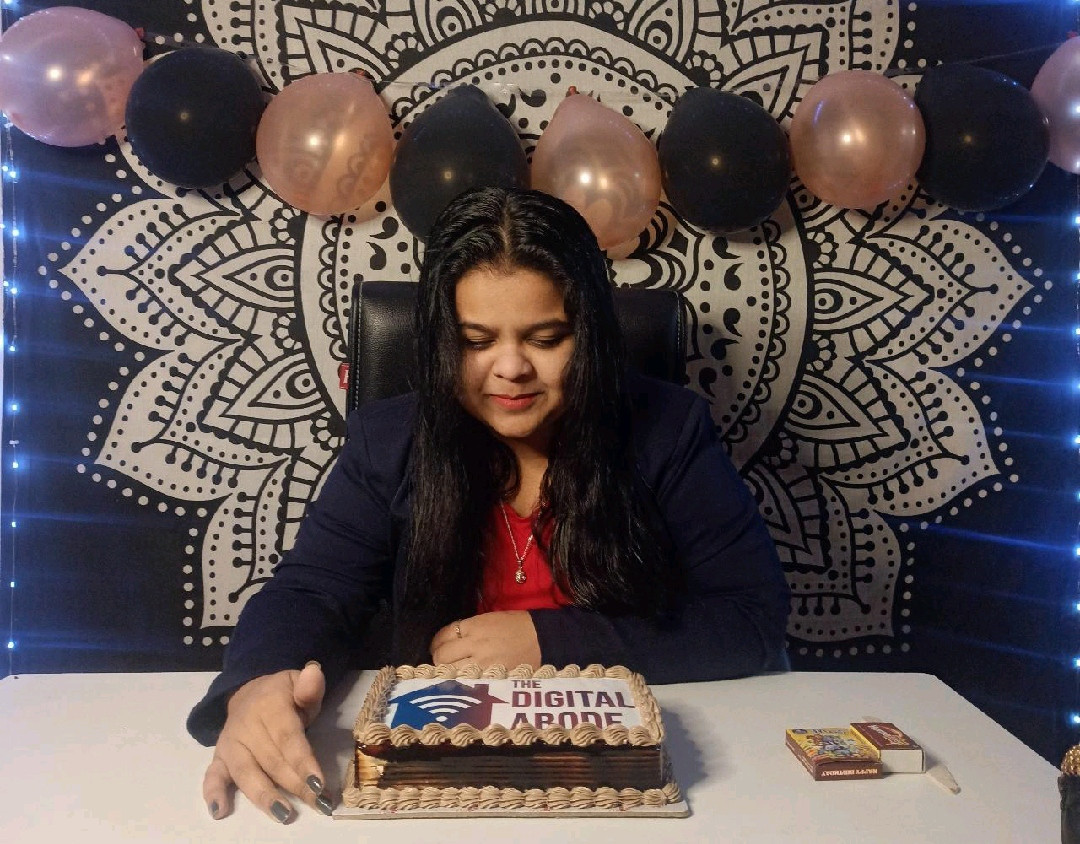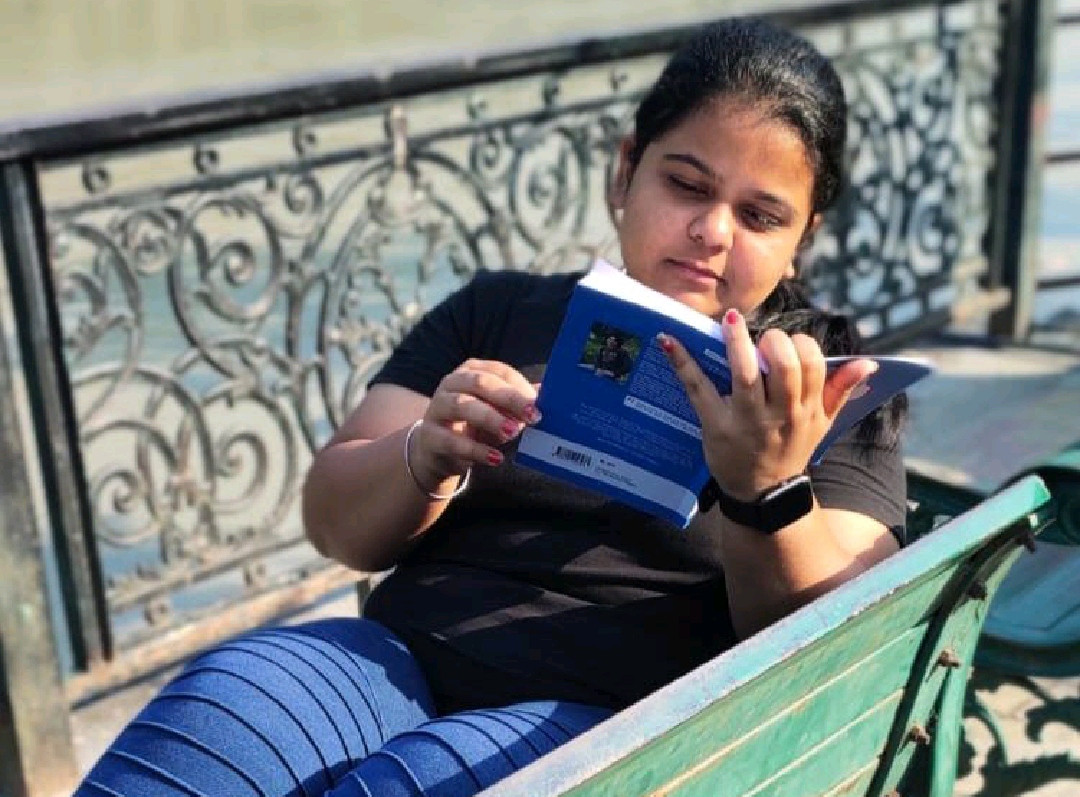 Website: www.thedigitalabode.com
Instagram: www.instagram.com/thedigitalabode
Linkedin: https://www.linkedin.com/in/aashified/
Nominate Someone:
 ShoutoutDFW is built on recommendations and shoutouts from the community; it's how we uncover hidden gems, so if you or someone you know deserves recognition please let us know 
here.