How success happens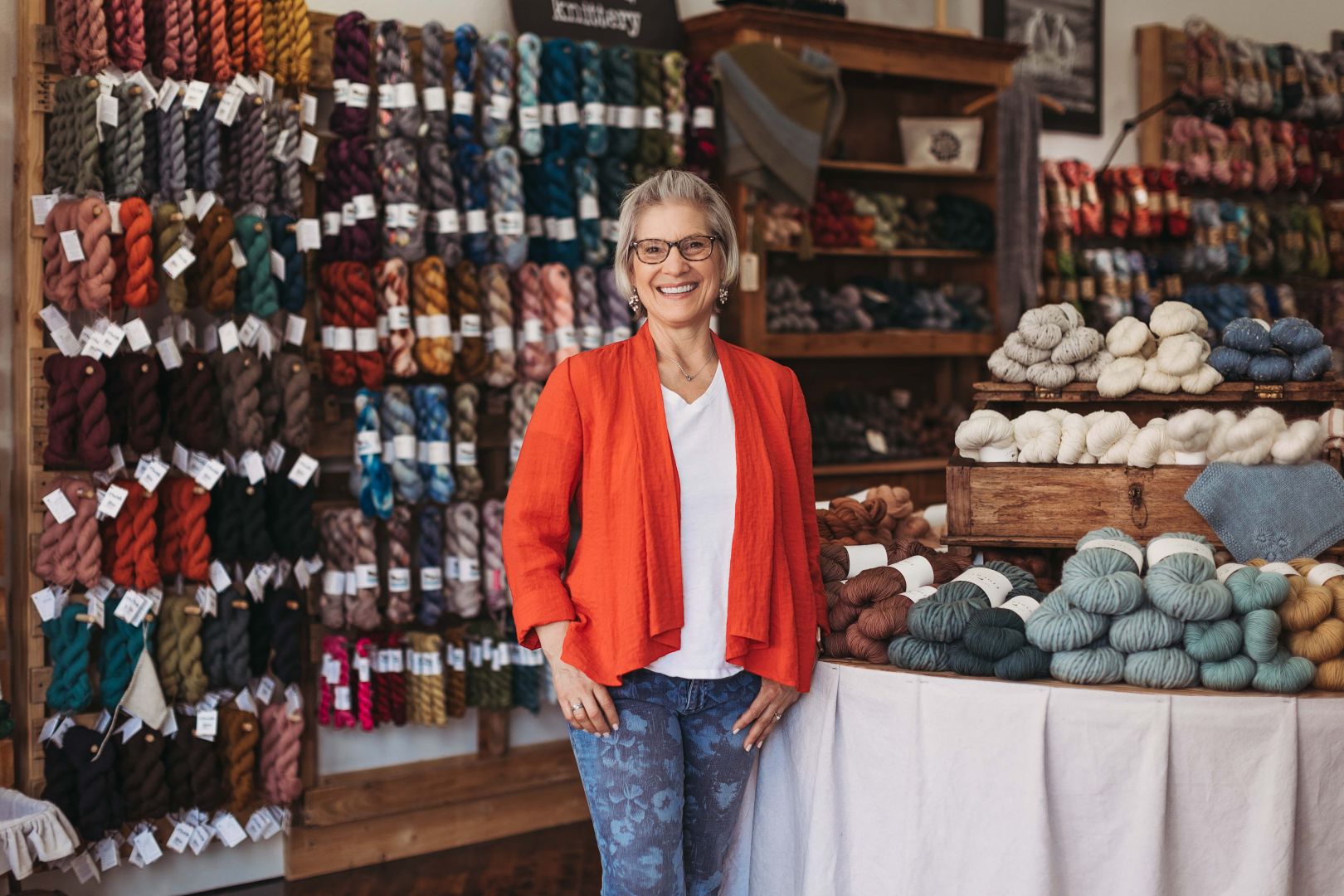 Every overnight success we've seen has been years in the making. And those overnight successes are rarely because of an amazing idea or a stroke of luck. We asked some of our favorite folks from the community about what characteristics are at the heart of their success story?
Diane Pereira | Feiticeira and Underdog Advocate

Being realistic and serving the community. Plain and simple. If it wasn't for the amazing community we have, no shop at all would be where they would want to be. Hard work and knowing that you serve a community and making the community aware that it is all for them is the root for growth. Making an instagram page just for the community (not shops) was integral for me. They deserve accolades as well, www,instagram.com/makefortworthwitchy is the instagram. Having fun days at the shop, showing the community that they have a safe space. These things matter. We have a pantry as well that helps the community as well, and we accept all types of food, feminine products, baby food, towels, whatever is needed. Little things matter the most to us and hugging back the community is where we are at with success, if that. We are there for them. Read more>>
Sticky The Menace | Fort Worth Female Artist & Songwriter

Going through with my ideas and my heart. Mainly because I know I have my best interest always and it's hard for other people to see what I envision sometimes , especially the ideas that are hard to describe in words at first . Always good to have people you trust to share ideas with but at the end of the day it's up to me. Read more>>
Randall Mize | President and Co-Founder of Leviate Air Group

Just like in other industries, the consumer has many choices. Our clients happen to be some of the most successful and interesting people in the world. Very few people can afford to travel privately, and even fewer can purchase their own personal aircraft. I think the growth of Leviate is highly dependent on our core company principles, mainly transparency and innovation; however, nothing is more important than our dedication to pure and honest business practices. Read more>>
Dr. Micaela Herndon | SHEEO Manifestation Strategist

The most important factor behind my success and the success of my brand is the fact that I am unapologetically and authentically myself. As a business owner, it can be tempting to show up as someone else because it seems like those people are the ones that are always winning. Showing up as someone else is a guaranteed way to ruin your business. When I get on camera and show up with my clients I step into who I fully am and this allows me to be so powerful and confident because I know that I am operating in my zone of genius. This authenticity is what has allowed me to attract all kinds of clients because people are looking to make real connections so they can change their lives. Read more>>
Beto Castillo | Rapper & Entrepreneur

Belief. Before I ever believed in myself I was just a person that wanted something. My brand emphasizes on this, because I believe there is power in numbers. If someone believes in me that is a blessing in itself, so my brand pushes everyone to believe in themselves. Believe in someone else, bless and be blessed 🙏🏽🕊. Read more>>
Goddess Rena | CEO Intoxic8'd

– Intoxic8'd was first thought of after birthing my daughter. For most first time moms, you aren't as confident in your body after childbirth. So what I did to change the narrative was dressing up in different lingerie for myself. I felt good, I felt sexy and I felt beautiful. With that I figured why not make other women feel as confident as I do ! So I began planning and creating what we know now as "Intoxic8'd" (intoxicated)… The success stems from focusing on women. Building self confidence and assurance for self without mirroring the "ideal" woman in today's society. That birth the newest concept Intoxic8'd swim! Not only can you be sexy in the comfort of your home, but also in public. Embracing every stretch mark, back roll, dents and dimples ! It's all Intoxic8'd ! – Rena Jones CEO; Intoxic8'd. Read more>>
Salvador Hernandez | Owner and Executive Chef of El Patio Mex-Tex and Executive Chef and Food and Beverage Director at The Lakes at Castle Hills

The most important factor behind my success is giving and providing job outlets and opportunities to others. The most important success of my brand is staying true to who I am and where I came from to represent everything I do authentically. Read more>>
Aubrey Campie | Handmade Jewelry Artisan

Customer service is a huge factor behind my success. Delivering a great product of course is key, but I think having spectacular customer service is really key. Sometimes providing great customer service is both mentally and physically exhausting, but it is SO rewarding whenever you see it pay off. Customer service also goes beyond great products, fast delivery, good return policies. One example of this is that everyone who orders from me gets a handwritten note on an actual handmade card from me, the maker. This is extraordinarily time-consuming for me, especially during busy times, but it ALWAYS delights my customers! To me, that is worth my hand cramping up sometimes!. Read more>>
Tex Moton | Designer, Muralist, and Creator of Cool Things!

For me personally, the most important factor has been my faith. I'm a firm believer and its my relationship with God that lets me see pass the hardships you face in life and business and know that God has the final say in all. If he gave you a vision and purpose, he will see it finished and realized in you!. Read more>>
Alexis Courtney-Torres | Co-Founder of Harmony Baby Concierge, Elite Newborn Care Specialist

The most important factor behind my success is that I'm always striving to do better, be better and gain knowledge + perspective. Failure to me is stagnation and lack of progress. If I reach a point where I feel like I know everything- I'm doing something wrong. In my postpartum support and newborn care practice, I'm always investing into myself and my community to acquire more knowledge, niche experiences and varied perspectives so I may bring these collective gatherings to my clients and integrate this into the support and education I provide to them as they grow into confident, amazing parents. No matter how much knowledge and experience I gain, I am firm that I do not know everything. Babies are my expertise, but each baby is different and I'm always listening and learning from them. They have so much to offer and are such excellent communicators but we're often unwilling to take the time to listen. Read more>>
Laci Bracewell & Hannah Martin | Owners

Without a doubt, the biggest factor behind the success of our brand has been our faith. There is no preparation we could have done, no obstacle we could have conquered, and no success we could have had with out God. Believe us, if we could shout it from the mountain tops and stream it in fireworks across the sky, we would. It is our hope in any conversation you have with us that the credit for our success goes to its rightful owner. Looking back at our paths, the preparation that was poured into us, the unexplained skills we gathered, the people we met, the conversations we had were all pinpoints on the map to where we are today. God has blessed us far more that we ever could have imagined or deserved and for that we are grateful. For that, we try and be diligent in our stewardship of all we have been entrusted with. In the same token, it is because of that stewardship we have learned to be particular with our brand and brand message. It is our goal, top to bottom, left to right, deep and wide, to make sure if you come into contact with our brand you feel the love, respect and trademark humor that stems from our core. Read more>>
Ally Beans | Casting Director & Producer

I think the driving force behind my success as of late has been my pursuit of honesty. Am I passionate about this content? Do I want to tell this story? Should I be the person to tell this story? Is this representative of my values? I have struggled a lot in the past with saying "no" and would find myself attached to commitments I wasn't actually ready to make or ventures it turns out I wasn't very excited about. If I can't get revved up about something, how can I be expected to do my best work on it? And worse – am I taking this opportunity from somebody who would be excited by it? I've been asking myself these questions when I'm approached with a project or a role to take on and the result is a slate that I'm genuinely energized by and proud of. Read more>>
Heather Frierson | Wife, Mom, Nonprofit ED

Jesus and the ability to pivot. Read more>>
Tessa Parker | Branding + Social Media Management

The success of our brand, Revampbiz, would primarily be our culture of open floor honesty and straightforwardness in communication. We don't make promises we can't keep, we don't take clients if their mission/message doesn't resonate with us, (we are purpose driven, not money motivated) and we always ask for the same honesty in feedback with our clients. If we can't establish that honesty inside our businesses and relationships, we can't ensure we are on the same page when it comes to working towards the same goals and the type of growth and development our clients are looking to achieve. That also includes helping our clients understand the organic methods we use to ensure that their reputation and brand's culture are attracting the right type of audience and attention. Read more>>
Kay Litton | Knitwear Designer and Video Creator

I think "Authenticity" is a huge factor behind the success I have had so far. I've always said that I'm just me, and that's all I know how to be. I never put on a show or pretend to be something or someone that I'm not. I'm just myself! I think that shows through to people and makes me more relatable and approachable. Which is super important to me. Read more>>
Shayla North | Youtube Influencer & Stock Trader

Consistency; is hands down the main factor behind the success that I have seen with stocks, Youtube, and music. It's all about consistency. Also, I'll have to add having a constant hunger for knowledge and always wanting to learn more has made expanding much easier. Read more>>
Jada Bates | Children's Boutique Owner

I have two beautiful children who motivate and inspire me everyday. They are the reason behind my brand . I made my brand because of them. My daughter models all my clothes and even help me pick out outfits. They are definitely a big factor behind the push and success of my brand. Read more>>
James Thorne | Chief People Officer

I personally look at success for our business a little different than most. The true success of our brand has everything to do with our team and their personal achievement. I originally started this business because of the strong desire I had to build and grow a team and I believe that when you invest in each individual and their families, in return your business will reap the benefits! The world deserves happy and fulfilled teams. We want to create that strong, positive work culture and help our clients be able to do the same. Our business mission reflects this same idea and when you align your team with your message, you become unstoppable. Read more>>
Randi Rogers | Owner/Artist Ahimsa Artistry

I believe that focusing on service keeps the brand successful. If I am thinking about the needs of the Btide and how much this day means to her I feel like I have done my job. The weddings are very stressful and I want to add to the fantastic parts of the day and not add more stress. Read more>>
Jessica Sublet | Graze Designer

I think the most important factor behind the success of Graze A Board is our attention to detail and consistency. We pride ourselves in finding the best products for our boards. We also listen to our customers. A few items we have on our website are because customers asked and we created, for example our Brunch board and Jarcuterie. Read more>>
Mei Lin | PMP Certified Servant Project Leader & Agile Hybrid Project Pro

Focusing on serving others is the most important factor behind my success and the success of the PMI Dallas Chapter. I am the President of the PMI Dallas Chapter. The PMI Dallas Chapter is one of the most innovative all-volunteer chapters in the world. It has a 35+ year history as a chapter of the PMI. Membership for our chapter is over 4,500 members, and our events are known to be well attended. Our events are our opportunity to serve the members and the community. We offer members continuing education opportunities (earn PDU credits), volunteer/service opportunities, promotional opportunities, and networking opportunities (through events such as the monthly dinner meetings, where they can also learn from guest speakers who are knowledgeable and reputable in their fields). Because of the pandemic, we've had the opportunity to offer events to chapter members and guests that focus on securing job positions, branding, and professional development. These events are open to everyone and are attended by hundreds of people. Read more>>
Alexis Dominique | Style Curator & Entrepreneur

Being a woman of faith, owning and operating a faith-based brand, I attribute all my success to God. Knowing I am doing what I am purposed to do, to the best of my ability to serve those I am called to, all while bringing glory to God's name, is what success looks like to me. It's so easy to get caught up in the numbers, followers, and reach your brand has, which I can certainly say does play a role in determining your brand's effectiveness – however, for me, it does not equate to success. Read more>>
Alejandra Hernandez | Tennis Professional

Discipline, faith, honesty and love for what you do. For me those main factors have influenced a lot in the trajectory of my success and brand itself. I believe that if you pour you heart in what you are passionate the most, everything comes and falls into please. Read more>>
Sonia McClintock | Mother and Small Business Owner

Community is the most important factor behind the success of my business. Building relationships with other small business owners, mothers, and women is one of the most important parts of my business. I'm very active in the small shop community because I want us all to succeed. Read more>>
Jodi Washington | Destination Wedding Photographer

We wouldn't be where we are today if not for the members of our team. Each team member has hand and heart picked by us, and they mean the world to us. Read more>>
Sean Smith | Dancer

Consistency has been the most important controllable factor that has benefited me the most. Especially at a young age, my consistency allowed those around me to trust me and feel compelled to invest in me in a multitude of ways (mentorship, guidance, recommendations, opportunities etc.). Read more>>
Ginger Hayes | Yarn Enabling Specialist

From Day One I have emphasized community. We are not only a yarn and knitting accessories shop, but a gathering spot for people to come and get help with a pattern, fix a problem, plan a new project, or just come socialize with other knitters for awhile. We treat people like guests in our home–offering them coffee or water, asking about their knitting, talking about what's going on with them, and recommending good spots for lunch. We have six scheduled Knit Togethers each week where knitters can come and join other knitters for a time of socializing and knitting. During the Covid shutdown, all six of these sessions moved online where we continued to offer a way for people to connect over their love of knitting. In July of 2020 we move into a much larger location where we could have a dedicated space where people could come knit anytime the shop was open. We are open 7 days a week and it is very rare that the space is not in use. Making the decision to put people first has been the biggest reason for our success. Read more>>
Christopher Hughes | Hughes Photo Co., Founder & Lead Photographer

Putting people first, no matter the situation. I've seen far too many business ruin their reputations because at some point the money becomes more important to them than the client, and my goal is to always make sure people come first. Not only that, but really keeping an eternity-driven mindset on your work really helps you focus on what's important. I Love the idea of having my name and my work tied to other peoples' stories, especially on one of the biggest days of their lives. At the end of the day money will pay the bills, but there's no greater feeling than knowing you impacted other peoples' lives in a way nobody else can. Read more>>
Lisa Marvin | Artist

Since art is so personal, you really do have to create from your soul to really connect with other people. Although there is a lot of beautiful art out there, I think intuitively people just click with things that flow from a special place. Read more>>
Roberto and Marcelo González | Entrepreneurs

The most important factor behind our success is our story. The fact that we are doing whatever it takes to continue our educations has inspired a lot of people to support us in our journey. Our main goal is to inspire young people and show them that no matter the situation you are in there is always an opportunity to reach your dreams. With hard work and a strong belief in yourself, you can do anything! We started our company in May of 2020 with a small electric power washer, not much knowledge, a lot of desire to work, and the willingness to make sure that our clients got the best service they could find. Now we've helped over 1000 families, formed an LLC, and surrounded ourselves with experts in the field to further our knowledge on how to properly manage a business. We have bought better equipment and have expanded our services to not only cleaning trash cans but other power washing services such as driveways, patios, sidewalks, walkways, brick/stone, window cleaning, home disinfecting, and pretty much anything that needs to be power washed. Read more>>
Darius Spain | Photographer, Videographer & Marketing Major

Having integrity and holding myself to a higher standard are what makes Shots By Spain successful. We never know who is keeping a close eye on us and I always believed that I should carrying myself as if someone was watching me at all times. I like to give 110% into every single project that I do and it drives me to reach the results that I desire. Read more>>
Dyan McNeely | Owner/Photographer of McNeely Photography

I believe the most important factor behind my success with McNeely Photography is the support from my husband, three daughters, my family, and my best friend and fellow photographer, Lauren. Without them, I do not know if I would have had the courage to start my own company. Read more>>
Marita Lasha | Realtor

One single factor behind the success of my brand is creating positive energy to experience optimal results. Feng Shui is the ancient art or belief that you can organize the design and elements of your physical world to find harmony and balance with the spiritual world. Homes have personalities and different feels. Finding the best one for you and/or your family goes beyond square footage and price. Feng Shui takes into account your goals and aspirations to help you select the best home. This practice also helps to maximize the curb appeal of your home and create a welcoming feel that attracts buyers who make offers. Bringing in specific accent colors, re-arranging furniture, controlling clutter in crucial areas are some of the recommendations that will create a space that appeals to all of the prospective buyer's five senses. Read more>>
Maggie Zamanian | Custom Machine Embroidery

Customer service is definitely the most important factor that led to my success. Starting out is tough & mistakes happen but I have always been honest and determined to make sure customers are happy! I've become friends with so many people I've never met in person through my business. The best compliment is when customers say "Do whatever you want-everything you do is cute!" Read more>>
Stephanie Shaw | Art Teacher & Busy Business Lady.

Behind the success of my brand is community. I have the most supportive and talented friends that have generously shared their talents to help Flair Goods to grow. I feel pretty lucky to know some really incredible people. I feel very supported by the Dallas community. Read more>>
Michael Roos | Senior DJ/MC/Owner of True DJs of Dallas

I think one of the most important things you have to do to be successful is to really love what you do. I have always been lucky enough to find a way to make a living doing what I love in the music world whether it be radio, nightclubs, corporate events, or weddings. Another thing I think is a key to my success is that I market myself to wedding couples as not being a cliche cheesy wedding DJ. I try to stay away from music that you hear at every wedding (Celebration, We Are Family, YMCA, etc.) and I try to really get into the heads of the clients and guests to make each event unique and memorable. Read more>>
Bob Spurlock | Entrepreneur & Spirit/Cerveza Enthusiast

The most important factors behind our success as a business and brand are the fact that we don't cut corners and we try to do the right things. By that I mean we continually strive to use only the best materials in the production of our products. We only work with the most respected manufacturing partners and individuals. We also know we don't have the answers for everything that may come our way. But we do know where and who to go to to find the right answers. Partnering with trusted individuals and businesses are incredibly important to us. Another reason that we feel contributes to the success of our brand is we like to have FUN! AND WE DO HAVE FUN! If you have met us at any our the festivals, shows or on our travels, you know what we are talking about. One way we do that is to live life, breathe, laugh, always trying to make someones day brighter and leave a positive impression on everyone we meet. Read more>>
Mocha and The Flame Mysti & Brad-CORE Entertainment Group, Inc. | Music, TV and Film Productions

We believe that success is measured in a lot of ways. The biggest reason that we have been 'successful' in creating our brand and network of projects is simply that we do NOT look for acceptance from anyone else. Brad and I have been creating music, television/web, and film projects together for several years and we always go back to the same root concept-LIVING DELIBERATELY! If you keep creating on your own terms then you have already reached success. It doesn't matter how many times you get knocked down by others or told NO by others or that others may not LIKE what you have created-WHO CARES???? Do you LOVE IT??? Did it feel GREAT creating it? Do YOU enjoy what you have created???-IF the answer is YES-then you my friend ARE successful! It downs't take film festival or number 1 song to tell you that you are successful; it just takes you loving what you put out! Success is getting off your butt and grinding on your skills and talents everyday! Just do you! The rest will fall into place. Read more>>
Mayuka Yatomi | Owner of Japanese Sake&Shochu Wholesale & Imports.

Dedication. Selling Sake is pretty much like introducing our own Japanese culture. To earn customers interests in Sake, we must educate them with confidence but always with humbleness. I always keep it in mind that I'm representing Japan whenever I sell this national beverage of Japan, Sake. Read more>>
Meagan Ray | Virtual Assistant & Small Business Aspirer

The most important factor behind my success as a Virtual Assistant is self-acceptance. For many years before I started my Virtual Assistant business I held administrative positions such as Front Desk Agent and Coordinator, where I enjoyed and excelled in the work I was producing. However, all the while I was experiencing an inner struggle in regards to where my career was heading. There were these misconceptions always floating around in my head that said, "You must advance up the corporate ladder. You cannot be an Administrative Assistant forever. Administrative Assistants don't make any money!" Then, something finally clicked for me – What if I stop rejecting the idea of being an Administrative Assistant and accept that I am an AMAZING one? Since accepting myself as someone who enjoys helping others grow their business, who enjoys the menial tasks others can't stand, and someone who doesn't want to be the "leader", I've been able to much more confidently market my abilities. Read more>>