Decision Makers Series: to start or to not to start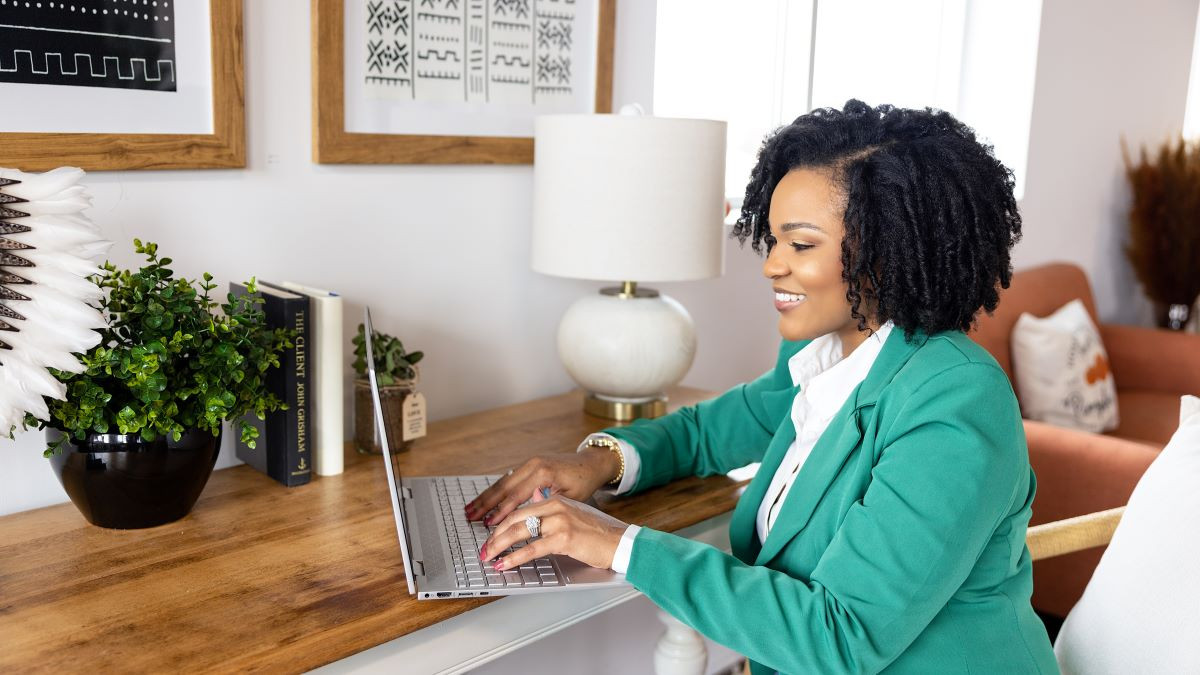 Deciding to start a business is an unusual decision. It's often considered irrational and yet for many it's the best decision they've ever made. So we asked folks to think back to when they were starting their businesses and to tell us about their decision making process.
Zara and Zenubia Khan | Worlds Youngest Microsoft Power Platform and Azure AI certified Girls – Tech Evangelist

Since beginning our journey to become youngest girls to complete Microsoft Power Platform and Azure AI certification , we realize there is a gap in industry specially around evangelizing importance of STEM in girls of our age . This gap and our passion to bring more likeminded girls in STEM motivated us to make our work more organized and with some trackable objectives. Read more>>
Summer Ritter | Owner & Shopkeeper of Summer's Knick-Knacks & Things

It was really like a lightbulb went off in my head one day. I was working a 9-5 I hated & asked myself where I saw it going, & the answer was nowhere. I've always been one to say that you should always choose doing something you love over everything else, so I finally decided to take my own advice & take the leap. Read more>>
Lavik Jain Shivansh Nikhra | Cofounders & Co-Inventors of SuicideWatch

A lot of the roots of our initiative were discovered during the COVID-19 pandemic. Schools were shut down, so we had the extra time to explore machine learning (which was of our interest at the time). Mental health was all the talk, so it was naturally on our minds as well. Most of all, almost all interaction was online, so we realized that some people were more expressive on social media than they were in-person. Read more>>
Marissa Basham | Mom, Wife, & Photographer

Photography has always been a passion of mine. I was always the one friend everyone could count on to have a camera and to photograph our memories together. When I started my business, I wanted capture memories for others. I believe having family photos are very important because you never know what the future may bring. Read more>>
Eduardo Garcia | Director of Operations, Talent Agent, Marketing.

Well, I didn't particularly start the business but I can proudly say I did help develop and expand the brand that is VIVID PRODUCTIONS. The idea behind VIVID is to bring state-of-the art lighting and sound to events all around the state of Texas and create safe and comfortable dance spaces for people to enjoy. Read more>>
Trina K. Henderson-Torres | Entrepreneur & Educator

Since 4 years old, I knew I would have my own business. I started in my toy room putting price tags on all of my stuffed animals, hoarding my allowance in my secret cubby and selling my toys to my family. Of course I wanted them all returned! My career path started at that point, but my education in finance, teaching and marketing lead me to my current business. I hold my BBA in Finance, A life-time teacher certification in bilingual education, and an MBA in Marketing. I started as a bilingual teacher and then moved into work in publishing, sales, Read more>>
Valeria Campos | Owner of Peaceful Paws Dallas

I am a first-generation Mexican woman. Both my parents came to the United States from Mexico and became successful entrepreneurs. They both had always encouraged me to start a business and learn from my experiences. I worked in the pet-care industry for a few years before I started Peaceful Paws Dallas. In those years I took notes about what most corporations were doing and more importantly weren't doing for their customers. Peaceful Paws Dallas is just a combination of both, filling a gap that pet guardians wanted to be filled. Read more>>
Arena Hudson | Real Estate

A dream of mine was to make a change in the community and my family. I wanted to show people you can come from nothing and still make something out of nothing. The ultimate goal was to provide for my family by doing something that has never been done before. My big "ah ha" moment was when I had an amazing volunteer session with young adults that allowed me to realize the importance of teaching our children about financing, credit, and real estate. They had no idea about the importance of credit or building generational wealth. That experience gave me the ambition I have today to change the world one client at a time. Read more>>
Cesar Reyes | Mixologist & business owner

My thought process for starting my own business was that i always wanted to be an entrepreneur. Coming from a family of entrepreneurs i learn a lot from watching my family grow and expand. I had started several businesses during the years but they failed. One thing that kept me going is that i never gave up on my dream of owning my own business one day. Read more>>
Kathryn O'Brien | Semi Permanent Makeup Artist

My thought process behind starting my own business was that I wanted to find a way to help women feel better in their own skin with a almost permanent procedure. Becoming a semi permanent makeup artist made since because I can have women come to me with their ideas and wants and I can put that into reality for them. They are able to choose stencils, free style, colors, and shapes with all the services I offer. I am able to provide a service to women that can make them feel more comfortable in their own skin and help them take time off of getting ready in the mornings with makeup. Read more>>
Damian Diaz | Music Director, Bassist & Founder of BASSically Global

Going out on my own was definitely not always part of my plan. I have always had a deep love for music. My passion for music led me to pursue a degree in Music Performance. After finishing school, I went straight into ministry work at my local church while still touring on the side. I learned a great deal and quickly worked my way into leadership roles in production and music directing. When COVID hit, it hit us hard. I quickly found myself without a job and even though it seemed like a scary time, for me it was my chance to re-evaluate what I was most passionate about and really think about my goals. Read more>>
Valincia Bennett | Business Coach + Strategist + Consultant

I remember reaching a point in my corporate career where I was no longer fulfilled and uncertain of my next steps. The idea of climbing the corporate ladder was no longer intriguing to me. So I self-reflected and asked myself what I wanted in my next career. My answer included 4 components: freedom and flexibility, endless creativity, impact the lives of many, and love the work I was doing. Read more>>
Benesha Davis | TheBNDBrand CEO & Entreprenuer

Oohhh.. honestly, my thought process was I wanted some shirts that were a little more daring than what i could find in the store. I worked retail for a long long time and i remember seeing a YT video of someone making a shirt and i was like WOW that looks cool, fun and a way to make a little extra money. I think i researched everything for about a week and then i ordered everything and just started playing around. Read more>>
Josh Wilbanks | Social Media Influencer

I started Eat in Dallas during the tail-end of the pandemic as a way to support local businesses while they were reopening to the public and as a personal creative outlet. I wanted to become a source of information for those visiting Dallas for the first time, but also highlight hidden gems in North Texas that often get overlooked and deserve to be in the spotlight. My dream has always been to start my own marketing company and as Eat in Dallas has developed over the past two years, taking on restaurants and local businesses as clients is becoming more of a reality. Read more>>