What was your thought process behind starting your own business?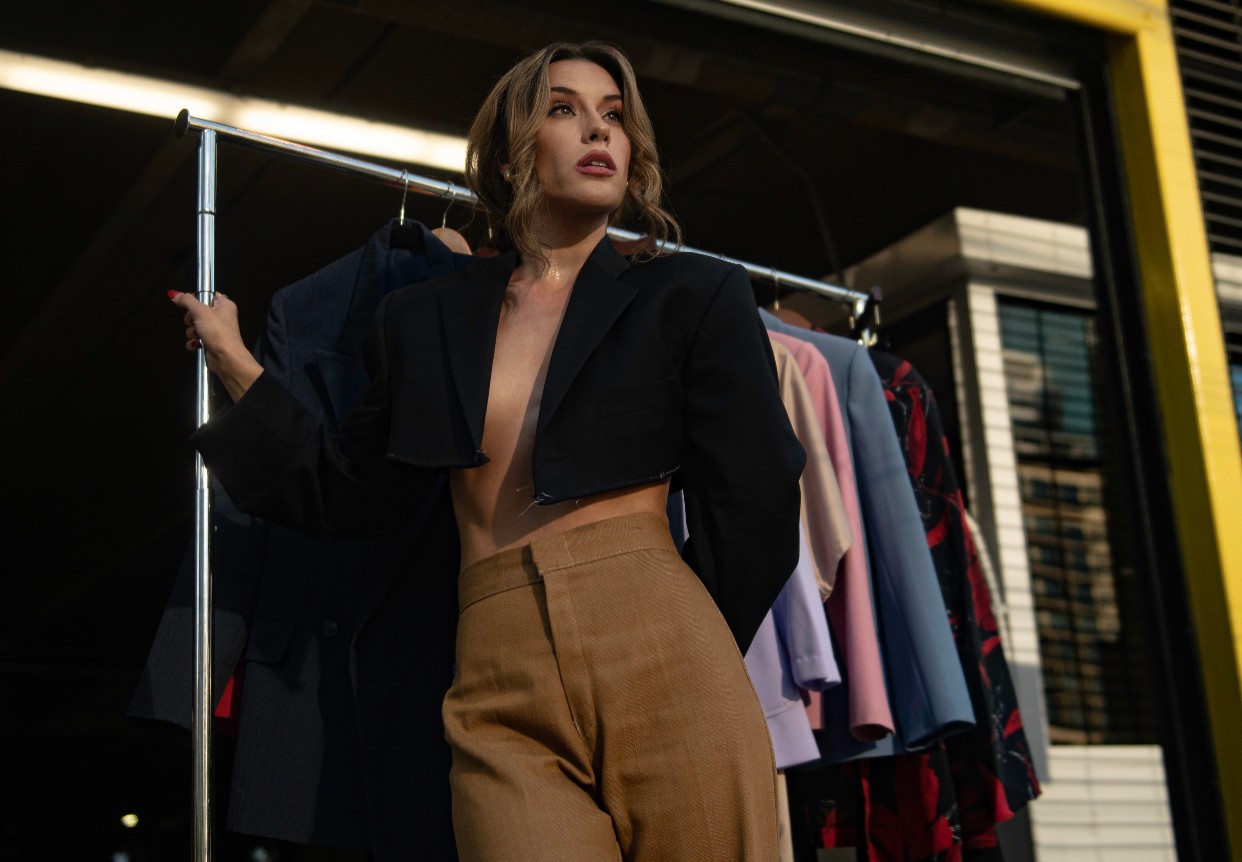 Starting a business is a commitment and requires dedication, resources and sacrifice. We asked some of the rising stars in our community how they thought through the idea of starting their own businesses.
TATIANA ARIAS | Fashion Stylist & Creative Consultant

As a business owner, I remember the struggle of having to learn it all. I wanted help, but had no idea where to look. I remember wasting $4000 of my budget on hiring a business consultant…. To offer me nothing more than a twenty page business plan and a three year financial projection- it was waste of time and money. So I started my business with hopes of helping other entrepreneurs start their businesses and offering my advice through personal experience. I work with brands and people to help tell their stories in a visual way. Read more>>
Joel Fisher | Photographer

Um, I have a business? JK! Honestly, my print shop is just getting started, and since I have like seven followers there hasn't been much traffic on it yet. It may be a while until I have a standalone website, and that's okay. I am not convinced that it would be worth the expense to create, not to mention the time it would require to keep the site current. It seems as though www.joelkfisher.com will just have to wait. Read more>>
Kyle Guinn | Owner/Operator

I wanted something that showed I was proud where I live without being corny. Read more>>
Ramat Dada | Atara Jael Beauté Owner

My love for beauty will overpower every obstacle that I will face. When I launched my makeup brand I really didn't know what to expect. All I knew was that I wanted to create makeup products that all beauty lovers will love and also tell a story through those products. I combined my interests of African Royalty and beauty. I came up with ideas that were unique to me and one of my favorite ideas was making our Majesty eyeshadow palette in the shape of a crown. All our products are vegan and cruelty free cosmetic products. Each product, color and item have a royal name correlating with its translation in various African languages. After planning, I launched Atara Jael Beauté a year later. Read more>>
Beatiz Cruz | Interior Designer & Decorator

It was a culmination of many things behind the thought process for my business. I had many positive and negative experiences in my career and had become burnt out from the stresses of working for other companies and not feeling like I was truly making an impact. I wanted to be a part of making a difference in people's lives through design and putting my effort into something I believed in. After doing some research, Read more>>
Joel Jones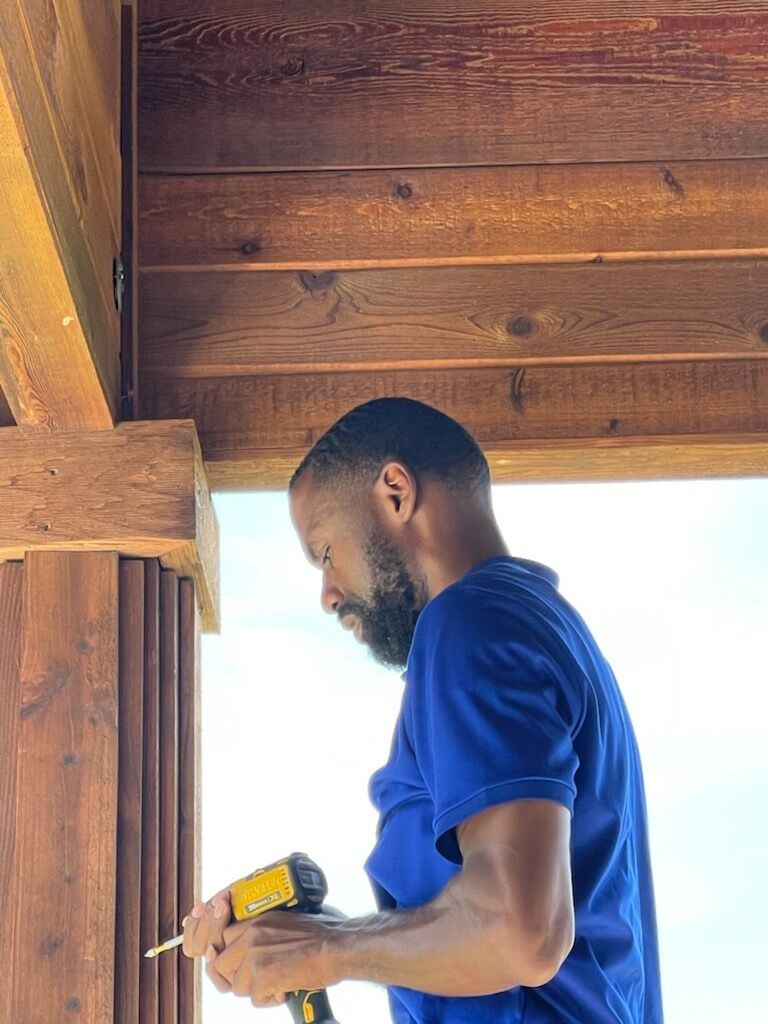 After years of going job to job dead end after dead end I so happened to come in contact with an old friend from back in the day. He owned his own tech business. Basically, took me under his wing and the rest was history. From that point forward everything has really taken off with my own business. He gave me a whole different outlook as far as going into business for myself. Shoutout to Cognitomedia. Read More>>
Liliana Green | Entrepreneur & Wedding Planner and Designer

I was inspired to start my business by one of my best friends since the third grade. She asked me to help plan her wedding and it was a great success! When we returned from her honeymoon, she encouraged me. I was a little hesitant telling I don't know the first thing about planning a wedding, I simply followed the same process for her wedding that I did for mine when it came to planning and design. Little did I know, that didn't even begin to scratch the surface of what it means to not only plan and design events, but manage a successful business. Read more>>
Mallory & Marissa Tolbert & Hercules | Culinary Expert & Digital Content Creator

The idea of working for ourselves was very appealing because we could forge our own career path without being constrained by someone else's expectations. Owning our own business allows us to do what we love with more flexibility and earning potential. We wanted to start a business that would enable us to use our creative skills in the workplace and spend time with our families. Read more>>
Dee Dee Means | Owner

After vacationing in Paris, I realised how inexperienced of a wine palate I had. At the time all I was drinking  was Moscato and Lambrusco occasionally. I wanted to expand my palate by exploring the flavors that would bring out the best flavors in the wines. After looking for tasters boards and things of that nature and finding none, my research began. Charcuterie boards are all the rage, yes I will admit that, however will every board that looks good pair well with the wine, or other spirit that is going to be enjoyed along with it, NO, Read more>>
Daniel Smith Smith | Philanthropist, Marketing Consultant & Career Coach

The desire to start my own enterprise was always a desire of mine growing up. My family does not have a background in business ownership and the communities I was raised in were not reflective of the type of foundation I would want to create a legacy on. I was motivated to be a pillar of change in my community and one of the many ways I believe I can achieve that is by becoming a business owner. Read more>>
Josh Pather | Helping People Get Started With A Photo Booth Business

So I can take vacations when I want. Spend time with my family and not have to work during holidays and weekends. I can control how much I make based on my output. At a job you are on a fixed income and have to wait till the next raise. Its a very hard and takes several years to get off the ground but once that phase is over life is great and the sky is the limit. Read more>>
Kevin Gutierrez | NIGHT CLUB OWNER/ LIVE SHOWS CONCERTS" PRODUCER AND INVESTOR"

Well, I have worked in the night entertainment industry for 10 years, and I was always considered one of the best employees, one day I said to myself why am I still an employee if I am the one who produces, works and directs, and I make the decision buy my own nightclub Read more>>
Tami Miocic | Catering Planner & Restaurant Consultant

I have always wanted to make a difference in people's lives. I am a helper. My heart posture behind opening Local Eats Concierge was to help local business owners grow their catering sales during a very trying time , a global pandemic. Read more>>
xavier Carter | Marksmanship instructor, security professional and professional bodyguard

I've always enjoyed teaching and I realized that I have knowledge that is highly sought after. Read more>>
Noella Collins | Corporate Event Planner, Creative Influencer, and Dallas Socialite

I'm a corporate event planner, creative influencer, and self proclaimed Dallas Socialite. With my full time I am already traveling and going to the new hotels, restaurants, and venues. I automatically was sharing my experiences. When I learned about social media marketing I thought, that is awesome. Several of these people are getting paid to be themselves. How can I do that too? So then, the Noella Naomi brand was born, I wanted to get paid to be myself and share the things I was already doing and loving so why not? Read more>>
Big Trail | Serial entrepreneur

I wanted to start a business to build a legacy for my children. It's important to me to build financial wealth and educate the youth. Read more>>
Joshua Ford | Retail Sales & Health & Wellness Rep

My thought process behind starting my own business was "Do it big and have fun doing it". I remember when I started I wasn't worried too much bout the risk, I saw people like Nipsey Hussle, Kobe Bryant, Lebron James & other successful entrepreneurs who were exapmes & who believed in a product that represented them and represented something that reflected their morals & values. Read more>>
Sophia Gagakuma | Bread Enthusiast

I wish I could say I had some grand plan. While I have always wanted to follow in the footsteps of my grandma and own a bakery, I never gave it much thought till the pandemic hit and I was furloughed. The pandemic really did a number on my mental health and baking was safe space. So, I woke up one morning and created an Instagram page and posted a not so great video of me making bread. The next day I made another, the following week i posted some easy reasy recipes. Read more>>
Leesa Wolf | Frios Gourmet Pops Fort Worth Franchise Owner & Operator

I am an emergency room nurse and during the pandemic the stress of my job has taking a toll on my personal health, relationships, and my family. I was absolutely exhausted after a 12 hour shift turned into a 14-16 hour shift at least once or twice a week during the peak of COVID. I am a team player and hard worker. I don't like to let people down so I work until I cannot work anymore which has led to burn out like so many nurses. We love to care for patients and make people feel better but the demand of our jobs is very high. When I got home I had nothing left to give to my family. Read more>>
Menna Attia | Arabic calligraphy artist & Dentist

Since I was young I always loved staring at Arabic calligraphy wall art. It was very beautiful to look at and soon it has become my own passion. I always practiced doing calligraphy on various surfaces and also designed it for digital prints . the undeniable mesmerizing balance of the Arabic alphabet added elegancy to the designs I created and soon gained popularity among my little community. I decided to open an Etsy store and an instagram page to embrace, celebrate and style Arabic calligraphy by adding it to -not only- canvas but also clothes and house hold items. Read more>>
Joe Aul | Entrepreneur, Coach, Builder and Owner of Aul Bat Company

Its something I've always dreamed about. Passion drives desire and when you have a firm philosophical foundation on which to build, the only thing to do, is try it! I grew up building things with my Dad. And I mean anything! He is a genius when it comes to construction and my uncles' are engineers who are fascinated with how things work. That skill and fascination is matched only by my affinity for baseball. An interest my dad and I both share as well. Read more>>
Anthony Tucker Sr. | Author , Mentoring Coordinator, creator of the YouTube show The Transition Zone with Anthony Tucker and Pastor

It truly was birth out of being free to experience innovation, and produce it the way I envisioned Read more>>
Aleshia Dixon | Teacher and Business Owner

My thought process behind starting my business was… "how can share my creativity with everyone"? I'm an elementary school teacher and in my classroom I am always thinking of creative ways to help my students. I always had a passion for crafting and making things, so I decided to turn something that was fun to me into a business. I kept mentioning to my husband how I wanted to venture out and start a business and one day it just all came together. Read more>>
Maegan Mariscal | Partners

Me and Christina were decorating for a birthday party and realized this is fun and we really enjoyed setting up for party. Christina is a coach/mom and I work at the Gaylord Texan over the a holiday season the mom the rest of the year. Renting a jump house and equipment from another vendor we realized, this is something that we can do. Next thing you know we're buying two White Castle bounce houses and a ballpit. Read more>>
Zameika Williams | Chef, Entrepreneur, Culinary Arts Instructor

Being an entrepreneur is a part of my genetic makeup. I come from a long line of business owners and I want to continue the legacy. The idea of creating something that provides an enjoyable experience and a memory for my family and community creates a peace within my own soul. When I initially went into business I had just had my youngest daughter (now 11 y,o) and I was working in corporate America as a financial advisor. I wanted something I could pass along to them so I started my first business Jade Events & Catering and named it after my daughters. The JA is for Jamie and the DE is for Deyja. Read more>>
Bianca Scott | Cake Designer / Baker

The idea of Bee's Cake House started In January of 2021. What became a hobby of baking for family and friends turned into something more than I could have imagined. Being able to be creative with food is truly amazing. There is nothing like looking at something so beautiful and then cutting into that beauty and tasting pure bliss. The ability to use my skills to create what someone in visions into tasteful pieces is the best part of my day. Read more>>
Bridgette Taylor | Entrepreneur

As a frequent customer of beauty supply stores, I was often overwhelmed and dissatisfied with the products and service I received. More importantly, the staff nor the owners of the stores I visited looked like me. G.L.A.M. (Girls Love Amazing Melanin) is my response to the need I felt. G.L.A.M. Beauty Supply is an online beauty supply company that services women that look like me with high quality products, provided by women that care about women of color. Read more>>
Kyesha Burns | Entrepreneur, Writer, Editor, Social Media Manager, Producer, Spiritual Guide, Fact Finder

What is a complicated question to answer! I could say I wanted to create something for my kids or maybe give the "I just want to help others" speech. However, my time working for other people and managing their businesses led me to one singular thought. I needed to find a way to provide for myself without being stuck under the thumbs of companies that didn't care about me. Read more>>
Joshua Wisel | Media Weather Analyst and Forecaster

My business is weather, and when I was growing up I was terribly afraid of the weather. The reason I started my business is because I managed to turn my fear into passion, and studied and pursued weather instead of fearing it, and I wanted to help others in the community understand weather, and help them with their fears as well Read more>>
Picture This Designs LLC | Digital Marketing Consulting Firm

Our thought process was not much of a thought process due to the fact that we as a team were already freelance artist. We decided to collectively come together and build out a structure based around each individual's skill set. Besides doing what we loved to do, which is CREATE; our rhyme or reason behind making Picture This a business was solely to push us all forward and strive to reach new heights and limits as a collective. Our one main goal is and will remain the same, which was high quality design. Read more>>
Tatiana Smith Robinson | Licensed Professional Counselor Supervisor

The thought process I had behind starting my own business was making sure I bring something to the community and the culture that was not normalized at the time. Therapy has always been taboo within the communities of color and I wanted to change the view of what speaking to a therapist can look like or what it is in general. I wanted to bring it to the forefront to let people know that healing is necessary, healthy, and it's great! I wanted to break the stigmas of keeping things to yourself and not letting others know your information within our communities of color. Read more>>
O'Dasha Collins | Digital Content Creator

I started DashofDaysh in January of 2019 after graduating from College. I was looking for my "next thing" after being a 15 and pregnant teen mom turned high school and college honor graduate. I started my business to inspire other women that if I can do it, you can too! I became a financial representative after graduating which honestly taught me a lot and I now teach others how to save their coins, own their confidence, and build their empires. Read more>>
Latrina/Niketa McDonald/Green | Owner's

One thing we know for sure is that if you have spouses, children, and elderly parents there will always be laundry to do. Being mom's for twenty-five years one of the most dreading days is laundry day. A busy daily schedule which includes, car pooling, and sports on the weekends etc. laundry becomes the last thing on ones mind. Therefore a laundry delivery service will be beneficial to all households. Read more>>
Mika & N'Dia Rose | The Rose Room Podcast.
I listen to podcast often. I also have always been into radio/tv. It took me a while to find the right person to do it with, but I finally found my perfect match in Mika. Read more>>