To start or to not to start, that is the aspiring entrepreneur's question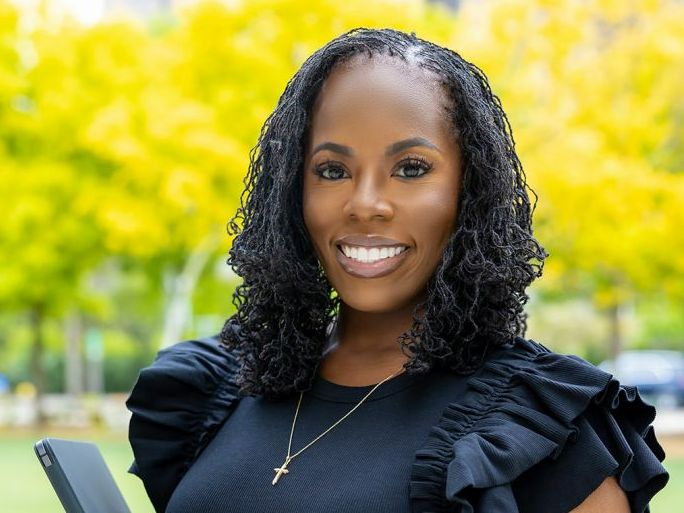 Many books on startups and business talk about how there are right and wrong reasons for starting a business. So, we asked a handful of successful founders about their reasons and the thought-process behind starting their business.
Tereney McDowell | DFW Yoga in Black Creator/Yoga Instructor

I've always had it in my mind that I would be on a more entrepreneurial track once I realized that I likely wouldn't become an elementary school teacher after college. After working nearly a decade in the logistics and supply chain field, I noticed how much it was impacting my mental health. In 2019, I started making plans to resign from my job to pursue teaching yoga as my career. Read more>>
Ada Crenshaw | Entrepreneur & Business Owner

On February 19, 2021, at 1:30 pm, my manager told me that my services were no longer needed and essential to the company. I remember it so vividly because it was the week of the snowstorm, and I just got power back on at my house, plus it was Black History Month. When I heard those words, I was shocked, but not really. Read more>>
Chastity Crenshaw | Housekeeper + Professional Organizer

To say any part of starting my business was planned out would be false. Back in 2018, I was at the pinnacle of my career in corporate America. I had accomplished so much and at such a young age, but I still felt unfulfilled. Read more>>
Ebony Coleman | Functional Medicine Nurse Practitioner

After starting our Real Estate and Construction business in 2016, my desire to become a entrepreneur in health care was started I knew this was something I wanted to do within my career as a healthcare provider as I wanted time freedom. Read more>>
Chamu Prabhu | Cake Artist

Starting my own business was never an overnight decision made. Baking was the very first thing i fell in love with when i moved to the United States. It started as a hobby several years before i actually decided to turn it into a business. Read more>>
Sujey Colunga | Nail Technician

Starting a business is a commitment and requires dedication, resources and sacrifice. I wanted to show the world that having a talent and being able to break through all obstacles can be accomplished. Read more>>
Darrell Alston | CEO and lead designer

I was in a situation where I had to create my own busines in order to survive. That's the best way I can put it. Because I had a criminal background, I couldn't get hired at a big sneaker company. So I had to create my own. Read more>>
Amal Wasim | Amal Wasim | Paintarcbyamal

I have always loved painting and found it very therapeutic. But turning it into a business was an idea from my sister-in-law, Noorain. She is an entrepreneur herself. She encouraged me to sell my paintings. Read more>>
Silvia Rosales | Accountant, Bookkeeper, and Financial Coach

I had a vision that I could help and support other business owners with my expertise as a specialized bookkeeper. Since I was a small child I was always mindful of spending and saving, and the patterns that can create success and increase wealth. Read more>>
Rena Hobbs | Stay at home Mom, crafter and photographer.

I am both a photographer and custom tumbler maker. I focus more on the tumblers right now but have the occasional photo gig. I opened my photography business in 2012 and then a few weeks later found out I was pregnant so I kinda put it to the side. Read more>>