Tiffany Frampton | Musician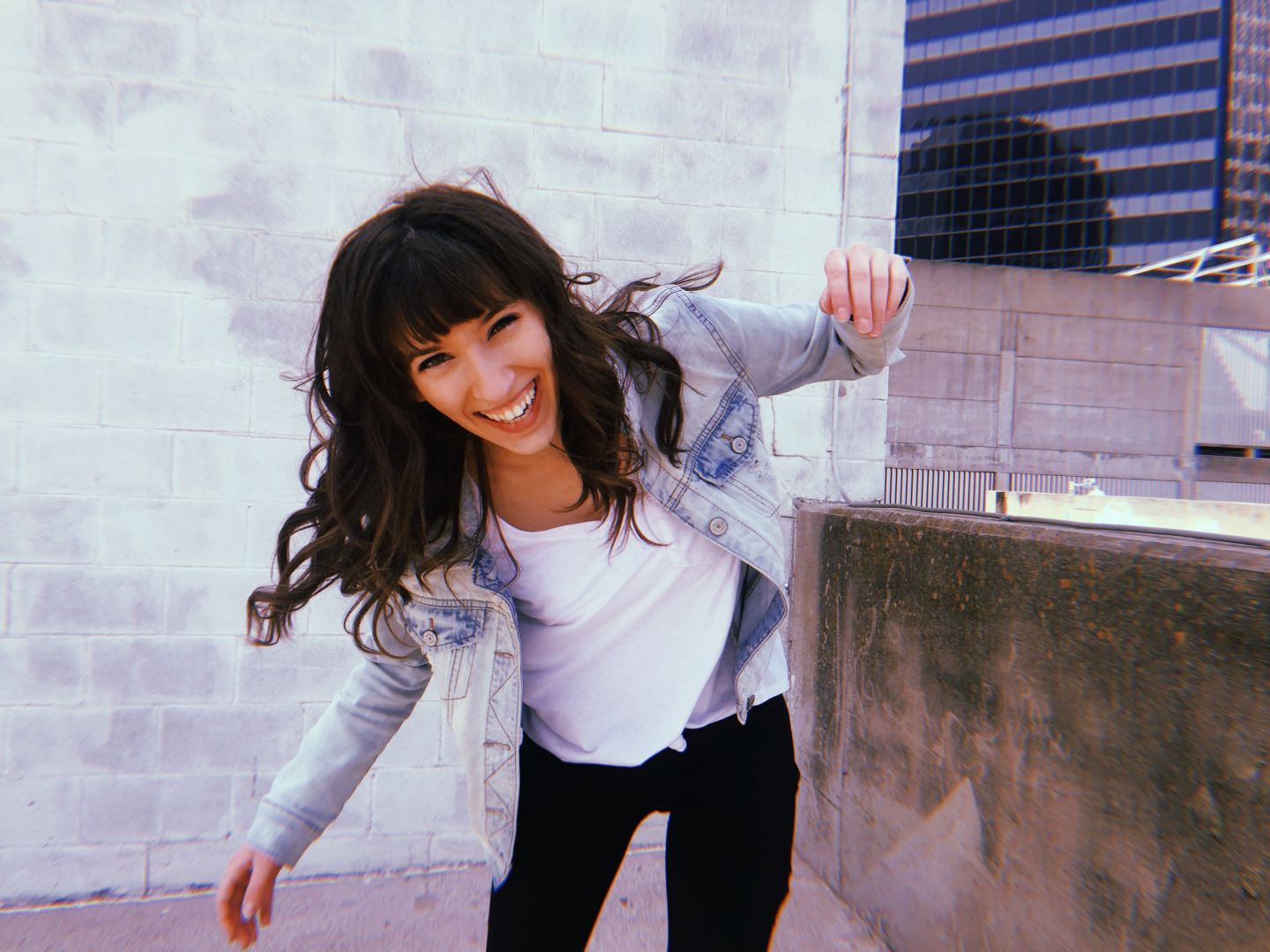 We had the good fortune of connecting with Tiffany Frampton and we've shared our conversation below.
Hi Tiffany, is there something that you feel is most responsible for your success?
I feel this may come across as cheesy, but it is a true and authentic answer. I understand a lot of people reading this may not be Christians, so this may not be a tool or technique you'd be interested in but where I saw my music change from hobby to success, was through prayer. If you are anything like me, you love having control over your dream, art, or business. I grew up as a Christian and have always "trusted" God with other things in my life, but my music was always my music. I didn't trust God with my dream, therefore, I didn't pray about my dream – I became selfish and fearful. I released 3 pop songs in 2018 and received great feedback from friends and family, but that was it, only friends and family. I loved the support but I couldn't help but feel unsatisfied. Fast forward through depression and sadness I was facing – I wrote my first Christian pop song. I knew the audience would be slimmer, so I had no expectations for the song. A month before the release of the song I decided I was going to pray about it, that God would use this song however He had intentions of using it. After a month of prayers, my song was released into the world. I remember being so confused, thinking my friends had put my song on repeat and let it run all day because I was getting constant streams. Come to find out, my song was featured on a major Spotify playlist and over 100 other playlists. I had people reaching out to me about how the song helped them through a difficult time, and I even had a major Christian artist reach out to me and let me know he will be keeping my name in conversations when speaking to record companies. I should note, I had no money to promote this song either, no paid advertisements. I have seen prayer work in my life before, in ways that I couldn't believe but I let fear hold me back from allowing God to use my music the way He intended. This may not seem like an applicable tool to help grow your art or business but I believe 100% that prayer has been the success behind my art. It has allowed me to find my purpose and fulfill it. My God is not a god of algorithms and statistics, He doesn't work off of my bank account (thank you, Jesus!), and He wants my dream to succeed even more than I do. Prayer works and it will be the tool and foundation for my music! Thank you for reading (:
Alright, so let's move onto what keeps you busy professionally?
I am a musician! Still poor, still striving haha but it is the biggest joy in my life. I have written lyrics since I was a little girl. They started out as poems but then I began singing them, so my dad took me to a pawnshop to get me my first guitar! It was way too big for me, but getting that guitar was the beginning of my love for making music. I will say emotionally, this journey has not been easy. Music has always been my dream, so when I'm not able to release music constantly, I get discouraged. But God has really opened doors and I have incredible people who have had such an impact on my music and have helped me get my music released! I've learned a few lessons but the biggest lesson I've learned is patience. At times it may feel like jumping at an opportunity is the best idea but if you are patient, and come at it with a clear mind and not out of fear that the opportunity will be lost, you will make better decisions that will help support you in the future.
Any great local spots you'd like to shoutout?
I love this city so much!! There is so much to do – I love when my friends visit. Below are a few things I love doing when we have guests in town. Activities: • take the train downtown • Klyde Warren Park • Farmer's Market/The Shed • rent bikes • outdoor movies downtown • Dallas Aquarium • Dallas Zoo • picnic at White Rock Lake • kayak at White Rock Lake • explore Deep Ellum • concert at The Rustic Food: • Keller's Drive-in • Eno's Pizza Tavern • Chuy's (best chips and salsa!) • Emporium Pies • Cafe Brazil • Sky Rocket Burger • Houndstooth Coffee • Toasted Coffee + Kitchen
Who else deserves some credit and recognition?
I would love to give a shoutout to my pastor, Neil Tomba! I attend and work at Northwest Bible Church, where he pastors. He is so caring, very funny, and supportive! He himself is a big dreamer – I was able to watch his dream become reality when he became "Conversations Coast to Coast", where he biked across America to hear people's stories. Watching him lead our church and pursue his dreams has been so encouraging to me. I see where his faithful and prayer have changed impossibilities to possibilities. I'm so grateful to have such an encouraging leader in my life who cheers on my music and is such a big supporter. It's really a blessing to know him!
Website: https://tiffanyframpton.wixsite.com/music
Instagram: https://www.instagram.com/tiffany_frampton/
Facebook: https://www.facebook.com/tiffanyframptonmusic