The deciding factor: what's the most important factor behind your success?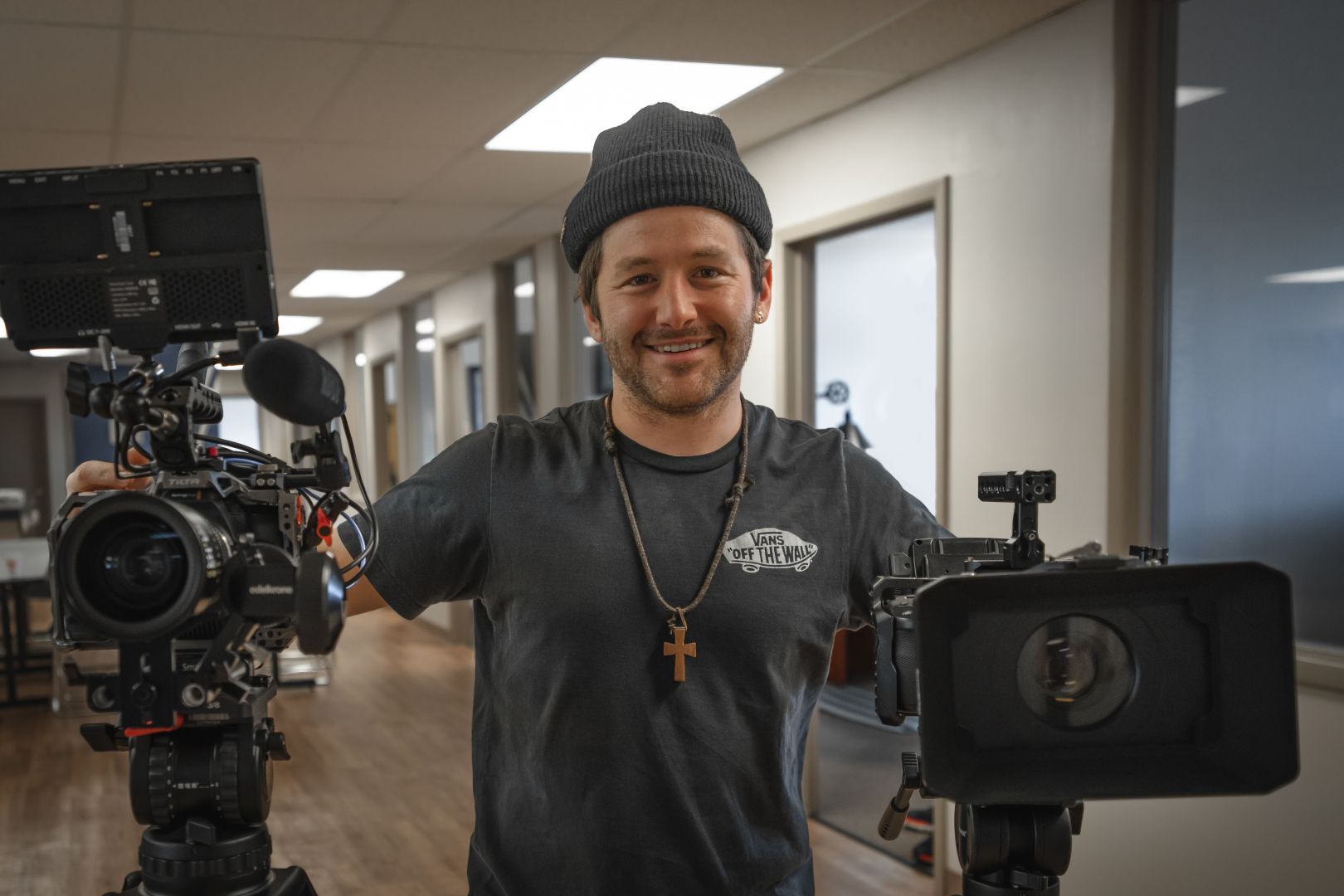 There are so many factors that can play a role in determining our results, performance and ultimately our success, but some factors matter more than others. We asked folks what they felt was the most important factor driving their success.
Charles MacMillan | Photographer & Filmmaker

Mentorship. Mentorship is the most vital key to starting your own business. I have worked with loads of other production companies (TA_Visuals, J Arce Media, Red Chord Productions, and so on) and without the ability to work with these amazing teams I wouldn't be where I'm at today. The experience you get by working with people who have already succeeded in the path you're traveling down will only accelerate your growth and further guarantee your success. Read more>>
Gabby Valderas | Freelance Digital Marketer

Throughout the journey of building my own business one of the most important factors in finding success and progressing forward has been my drive and ability to seek out new skills and learn through trial and error. In an age where we have so much information readily available at our fingertips, there is no better way to learn new software and skillsets than by taking matters into your own hands. Read more>>
Monisha Edwards | Founder & CEO

I would say that the most important factor behind my success and the success of my brand would be remaining authentic and transparent. I started the brand after a family tragedy and starting a mental health journey, and I believe that being transparent about my struggles with taking care of my father, my depressive episodes, and random anxiety flares really resonated with my customers. Read more>>
Walter Pinckney | CEO of SuperiAir

The drive for success for me is my family I know it my sound a bit cliché but my father and my mother gave up there life for me to shine. And making my parents and my grandchildren's life easier makes the reason to give my company 100% at ever approach and aspect of business a no brainer. Read more>>
Atrion Drake | Photographer | Videographer | Media

GOD! I've had a passion for photography & videography since I was a toddler. I've been wanting to start my own business for quite some time now. Then on July 8, 2020 at 9:51 pm; my mother texted me "God gave me a vision." Read more>>
Abbey Duncan | Singer-Songwriter

I attribute a lot of my success so far to having an amazing support system. I am very lucky to have a group of family and friends that is so encouraging of my music. I have been playing music for 10 years, and they all still show up to my gigs whenever they can. They are constantly sharing my songs, buying merch, and supporting me in any way possible. I may be a one-woman show, but there are lots of people behind the scenes that make it possible for me to make music a career. Read more>>
Drew Brenner | Senior Loan Officer

The most important factor behind my success can be summed up in one word: Trust. While this may sound like a basic quality, home buying is an industry plagued by lenders that don't close on time or incorrectly preapprove clients resulting in their loans being denied. Clients and realtors having trust that not only will a client get fully approved once I preapprove them, but also trusting that I will close the loan on time is paramount not only to a great client experience and repeat business for me and the realtor, but also an increased likelihood of an offer we place being accepted by a seller. Read more>>
Brooke Forbus | Photographer

I think about this often actually. First and foremost, I want to express to anyone reading, that success isn't just about making a lot of money. Success is what you define it to be for you. Success looks and feels different for everyone and my hope is that we start changing the hustle culture narrative of working around the clock to get to a certain level before we can claim "success". Create goals that aren't centered around a monetary figure, instead set goals for what you want success to look like in your life. Read more>>
Jordan Capo Graves | Custom Jeweler

It truly has been the people I have worked with and the experiences I've seen working in a jewelry store. I have been in this industry since I was 18. I have had so many wonderful mentors that have helped grow and teach me along the way. I have also had a lot of wonderful customers, who have taught me what clients want and love. The combination of wonderful teachers and wonderful clients helped me build a brand that makes jewelry accessible to everyone. Read more>>
Shawn Ceeko | Owner & Operator of Picosa Creek Outfitters

The most important factor to succes for us at Picosa Creek Outfitters, is honesty with the customer, provide the best product we can offer them at a fair price, do what you say, and provide the best customer service available. Read more>>
Unorthodox Fashions | Mother-daughter unisex clothing brand duo that aims to inspire communities one thread at a time. UF was established in 2019 by Quintina Robinson-Hairston & her daughter Kaziah Robinson.

Networking and empowerment are the most important factors to the success of our brand as we believe they go hand in hand. While our brand's purpose is to inspire people, the underlying basis of achieving that goal is through networking. We want this to be more than a platform for clothes. We envision it as a gateway between underserved areas and being that change for younger generations to come. Read more>>
Kristina Curry | Creator, Author & Healer

The most important factor behind my success and a success of my brand is the most High, authenticity and foundation. Without any of these I don't think I would be a successful and received blessings and contact with people as I have.been. Everything is at pace. My pace which allows me to be transparent as well as authentically me. It creates genuine customer base and doesn't allow me to sell myself short. Read more>>
Isabel Shrouder | Owner/Baker of Do Goodies & Mom of two toddlers

I think a couple of key factors for our success is our dedication to our community and our desire to make a positive change no matter how small. Also, our dedication to creating a product that is always improving in taste and creativity. My husband and I have always been ones to help other people or animals. This is something that truly fulfills us and keeps us humble. With our cookies we are able to do just that while fulfilling others sweet tooth. Read more>>
NVRMND | Recording Artist

I think the most important factor in any and all success is both hand in hand consistency and originality. Sticking to what you know and applying that in the evolving times. With my music I feel like keeping my own sound and continuing to evolve myself rather than reproducing a popular sound or image is what gives me the edge. Look at an incredibly profitable business like McDonald's, that has stood the test of time, with the same fries, nuggets, and burgers at the base of their menu. Read more>>
Jayla Perry | Model, Content Creator, Entrepreneur

The key factor that has helped lead me to be a successful model is my authenticity and genuineness. From the day I chose to get in front of a camera, I remained Jayla and that instantly intrigued others: because that's truly rare these days. When I decided to pursue creating I was battling a lot of different personal issues and went through way more as I continued to grow in the community. Read more>>
Alyssa Liserio-Owens | Lash Artist

My family! I have 5 beautiful kids and 3 amazing stepsons. I want them to have everything I never did. I didn't have a bad life growing up. My mom always made sure we had what we needed and wanted. We never went without. It's just decisions I made has caused me to have a rough adult life and I struggle a little bit from time to time and I just don't want that for my kids or their kids, and I realized here recently in the past year that it's not to late to change my life around and give them the life they deserve and leave something behind for them to be proud of. Read more>>