Taking Chances: reflections on risk
Shoot your shot? Take a chance? Society bombards us with messages, phrases, examples and stories of how taking risk is the key to success, but is anything ever that simple? We asked some of the brightest folks we know to tell us about how they think about risk. We've shared their responses below.
JUNNY Hibbert | Designer
You only learn when you are at risk. We can stay stuck in situations, crippled by fear or we can Cliff Jump. With risk comes great opportunities. Before I was downsized from ESPN, I took risks but they were calculated risks, knowing that I had a job, a source of income. Read more>>
Eddie Paredes | Barber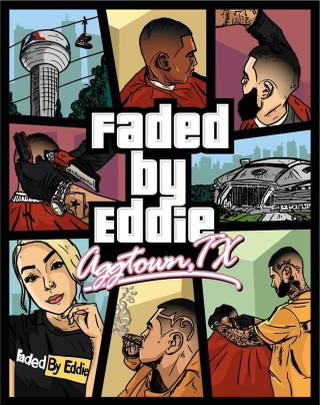 Taking risks has always affected me in my life, sometimes negatively. I've always had a rebel bone in my body and hanging with a rough crowd and taking risks don't mix. I ended up in trouble more than once to say the least. Taking another risk to quit my warehouse job and go full time to barber school is the best decision I've ever made. I tell everyone taking risks is a part of life, just make the right decisions and have a plan! "Life's a risk" Read more>>
Gina Carter | Real Estate Educator that loves motivating & connecting people that want to design a life they love to live.
Risk looks and feels different to everyone. We all have our own meter for what "safe" or "dangerous" is. To me, taking risks usually begins with ignorance. We don't know better and go for it. A door opens and we run through it without thinking too much. Sometimes those are the best risks taken. Don't over think it, do your best, & never stop striving for more. Read more>>
Yvonne Williams | Actress/ Model/ Film & TV Set Designer
I was always told, "If you don't jump, you can't soar." Life is always about taking risks, and when assuring a successful career everyone must take wise risks, effective risks and sometimes risks that are blind. I have taken various risks in my career and am nowhere near done. Read more>>
D. Anson Brody | Musician/Photographer
"I dare do all that may become a man; Who dares do more is none." Is a quote from McBeth that comes to mind. I risk in order to become something rather than to get something tangible. Going a little out of my depth to find and extend my creative boundaries. This goes for life, relationships, and of course artistic projects. Read more>>