Risk, Reward & Life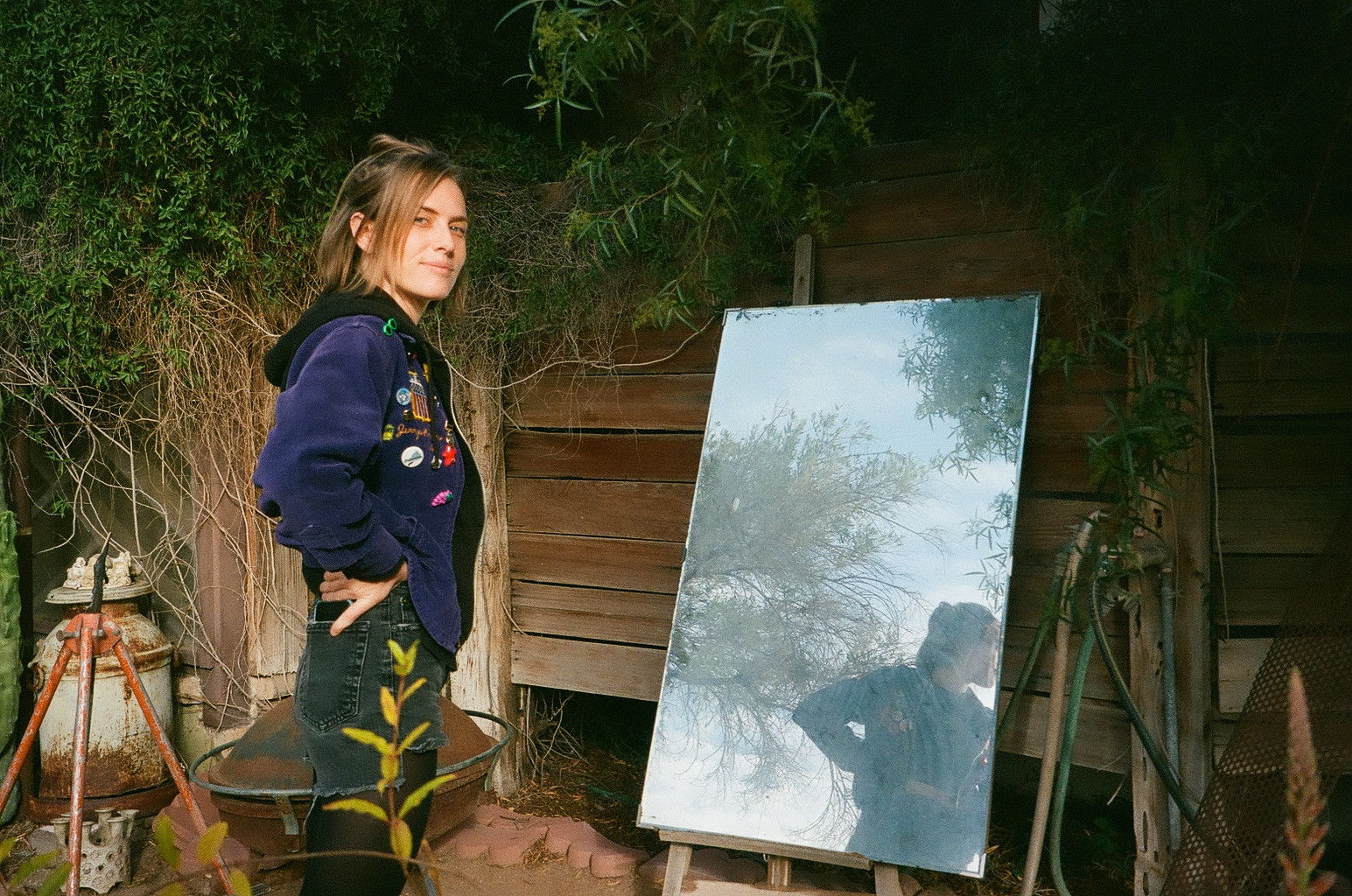 We asked some brilliant folks from the community to talk to us about how they think about risk and the role risk has played in their lives and careers.
Cody Duffy | Real Estate Agent & Content Strategist

I am very passionate about taking risks. Without risk there is no success – I wouldn't be here today doing what I love and impacting my community if I didn't take risks along the way. My risk-taking journey began while studying mathematics in college and after 5 years of number crunching, I knew it wasn't where I wanted to be nor what I wanted to be doing. It was at that time, I decided to drop out and move 1100 miles away from my hometown in West Virginia, to the big city of Dallas, TX. Read more>>
Jess DiPierro Obert | Visual Journalist and Filmmaker

Risk has always been my starting point. Growth in all aspects of life requires us to go through growing pains, sometimes it asks us to take a jump: you can't know where you will land unless you try. I once had a vivid dream that I still think about often, where I was standing on a pier and looking down at a boat that housed all of what I wanted, it was a far jump to the water below and I was taking all this time trying to analyze the best way to get from here to there. And then I was pushed – a reminder to just do it anyway. Read more>>
Partydreams Dallas | Decor Collection Rentals

Taking a risk can be scary, but it can also lead to huge rewards. We decided to move to Texas from Ohio in July of 2021 and immediately loved it. That is a risk in itself, but we knew taking a chance was the only way for us to grow as people. In Ohio, we were introduced to Partydreams after attending the wedding of a friend who used the Cleveland location's items and they were so beautiful, and the business model made so much sense. After moving, we had been looking for an opportunity to open our own business doing something we loved, and our minds came right back to Partydreams. Read more>>
Jasmine E. Castillo | Voice Over Artist & Podcaster

This is a tier-level answer. My thought process, in a nutshell, is how far do I go without negatively affecting my family, current full-time income, social life, and sanity. Family: I've been a single mother for 5 years and have gone through many transitions that were a make it or break it. I've moved from Wisconsin to Texas, to start fresh with a new married life. Read more>>
Selena Weber | Model & actress

Every decision in life comes with some degree of a risk. I really just try to tune into my intuition and go with what I know in my heart is the right choice. My intuition has never lead me astray! The more you practice quieting all of the worry and doubt the louder your answer To making a risky decision will be. Read more>>
Shaina Willingham | Lifestyle photographer & fashion Stylist

I believe that if you want to do something special or different with your life you HAVE to take risks. My original course was as cookie-cutter as it gets- college, internships, graduate, 9-5 job, marry, have kids- you know the story. I've always had a strong trait of defiance in me, and I'm not sure anyone was really surprised when I announced I was pursuing a career in the arts. However, they sure were ready to tell me how risky it was. Read more>>
Leo Oliveira | Chief Operating Officer

Risk is something that I don't think comes naturally. I think it is something that we learn and it is not easy. I remember the first time I was about to take a leap into the entrepreneur life. I sat on the stairs in front of my house and experienced a mix of fear and anxiety but at the same time, excitement. That was my "baptism" into the unknown. At one point I verbalized: "Well, now I don't have the choice to pull back. So be it". Read more>>
Street Lamp | Artist

Every opportunity is a risk. No one knows how things will play out. We like taking new opportunities because they are fun and exciting. Regardless of the outcome you can always learn something and apply it to scenarios later. Read more>>
N'Kima Russell | Multi-disciplinary Artist & Sales Strategist

Before I answer the question I want to first establish that I am equally an emotional and logical thinker, so these experiences are always interesting for me to navigate. In any evaluation of principle or mentality that I've taken I always score pretty closely to 50/50 emotional thinker/ logical thinker. Read more>>
Amy King | Co-Founder of Good Coworking + WELL AP

From day one of my career, I was restless. Knowing there was a whole world of options to explore, I sought a variety of experiences. I never believed I belonged in just one place, and didn't know what I wanted to do with my career. Yet my heart told me I could intuit my way into something fulfilling. Read more>>
Jasmine Rana-Lemons | DFW Realtor, Life Purpose Coach, and Public Speaker

In 2014, I left my country (Nepal) with only a backpack to follow my American Dream. I was 23 at that time. Since getting here, "risk" took on a whole new meaning. I took a risk by flying a 19 hour flight and landing in a completely strange and new country. It took me a few years of depression, learning the cultural differences, and scraping by financially. After college, I basically started my life all over again from scratch in this land of "milk and honey." Read more>>
Shandy Shafer | Designer, Model, Influencer, Brand Ambassador, Live Stream Host Content Creator, Notary-Public

Taking risk can be essential in the wonderful world of FASHION and as the greats ALL say,…. "Sometimes, you have got to risk it to get the biscuit". Read more>>
Xavier Caffee | Owner of Soles Anonymous LLC

When I first started my business there wasn't to much risk that I had to take besides investing in the business with my owning hoping and praying that things would turn out the right way. Eventually I got to the point where business was going extremely well in 2021 that I took the risk of quitting my job and going out on faith to make this my way of living. That was done in April of 2021. Since then every day is risk but I always choose to stay positive in the end and let God take control. Read more>>
KT White | Personal trainer and speed coach !

Life is all about takin risk , the bigger the risk the bigger the reward , so I just learn to believe in my brand in put 100 percent of my time in effort into growing my business ! Read more>>
Erika Martinez | Scalp Micropigmentation Artist

Stepping out of your comfort zone is the only way to grow. I cut hair for 12 years , built an amazing clientele that stuck with me for years , and having to let it all go to start a business in a whole different industry was one of the biggest risk I have ever taken, it has literally changed my life. Read more>>
Laura Comito | Artist, Entrepreneur and Mental Health Advocate

I have been different for as long as I can remember. My brain is wired differently and I see the world through different lenses. Creating art and putting it out there makes you very vulnerable. Art is subjective and each piece I create is an extension of me and a glimpse into my psyche. My emotions are all over the place and I am an introverted extrovert which is quite a contradiction but here I am expressing myself through art and putting it out there for the world to see and criticize. It took me years to believe I really am an artist. Read more>>
Aly Romero | Private Chef, Food Blogger & Brand Ambassador

When our daughter was born in 2003, I was working full time in pharmaceutical sales, but I had a huge desire to find a work/life balance that allowed me to spend as much time with her as I could. I took and online real estate accredited course, got my real estate license and left my full-time job. It was scary, but my husband's career was starting to accelerate, and he began traveling more, so it was definitely the right decision for our family. Read more>>