We had the good fortune of connecting with Omega Whyte and we've shared our conversation below.
Hi Omega, any advice for those thinking about whether to keep going or to give up?
Having faith and praying is key to everything, it was times where I felt like giving up, when things didn't go as I expected or planned. I had to pray my way through cosmetology school. From not having daycare and having to miss because of doctor appointments for the kids to school closure due to Covid was challenging for me and I cried many nights thinking I will never be able to finish school and considering dropping out. But when I say I found faith and began to pray and ask God to guide me and whatever his will for my life shall be and I took one day at a time, and when I say I don't regret one moment of out. I became President of the success team, found out so many students looked up to me, from new students coming in saying they have heard so much about me and wanted to know how I became so great at what I do and how they wanted to be just like me. I've had people tell me they have been wanting to meet me and that they follow me on social media. I tell them all the same thing, have faith, believe and pray!!!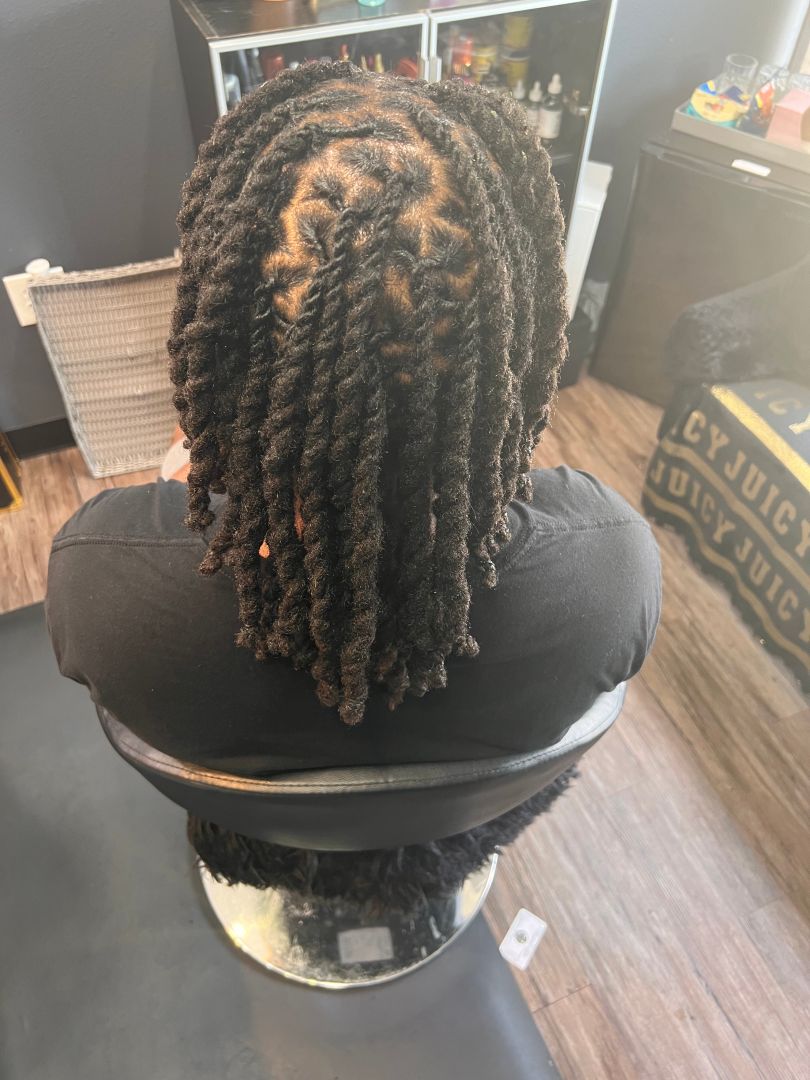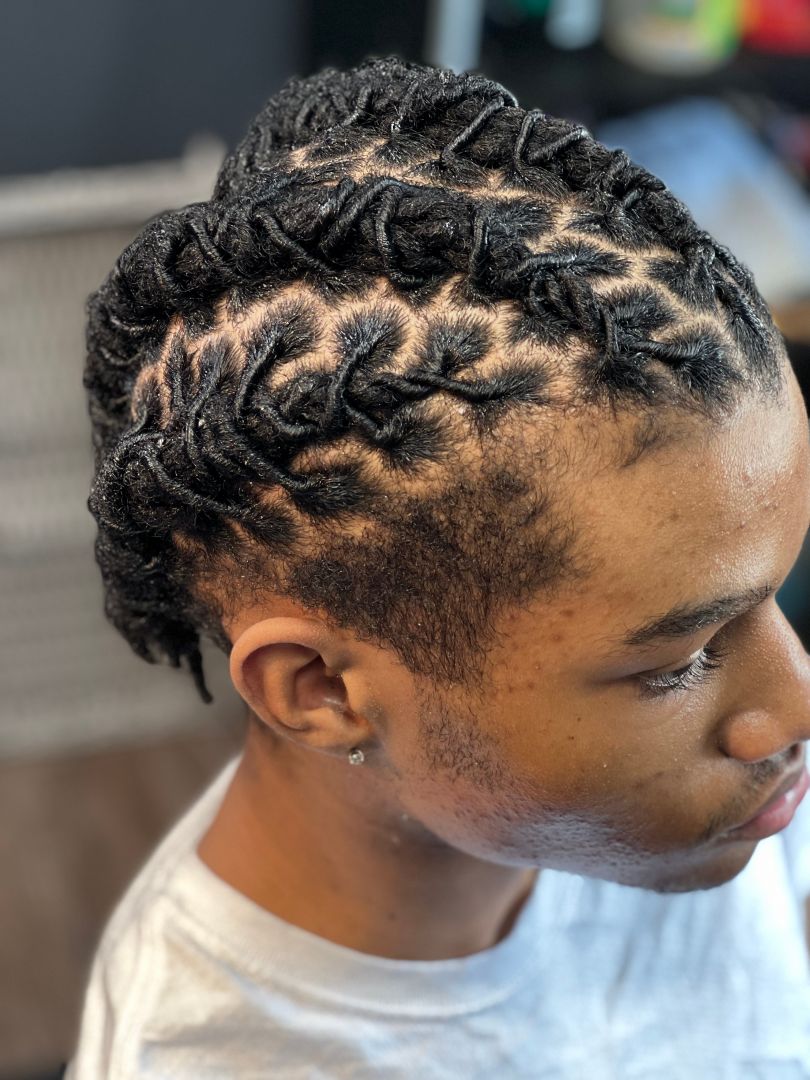 Let's talk shop? Tell us more about your career, what can you share with our community?
So growing up I never would've thought that I would have been a hairstylist I grew up playing sports my dad worked as a truck driver and my mom worked in warehouse and then she became a stay at home mom when my mom is actually my grandparents my grandmother my dad I call dad he's my grandfather I was adopted when I was a baby and so they raised me and so coming up it was never getting into Hair or anything like that it was fine in my way and it was through basketball. As I grew up my uncle he lives in Oklahoma he's a professional barber and he owns a shop in Oklahoma and I used to go down there all the time to visit him and other family members and a lot of times I would sit at his shop you're not doing much sometimes I was sweep up hair and everything like that but it just kinda inspired me to get into the hair industry as far as cutting hair cutting means here I found something interesting in men's hair. But it wasn't something I thought I'm gonna be this when I get out of high school I've done so many things graduating high school I went straight into the medical field went to school for medical assistant I graduated and it did not' come to me. I found myself having a kid straight out of medical school and from there my mindset was just I need to work I need to work and provide be a mother and it's not all about what I wanna do with my life anymore. So as time went on I did hair me and my sister used to do each other's hair from high school we used to start off with just regular braiding cornrows doing sew-ins on each other's hair, applying relaxers just basic things and that turned into me doing friends here at that point I began to start doing bonded glue weaves quick weaves things like that on friends as well as myself and I always used myself as a guinea pig as the tester to try to find outs can I do this if I'm able to do it all myself then I can do it on others and so I always practice and practice and practice and I became really good at it and I didn't even realize it I would start doing individual braids in just different styles and went certain family members would see me there all your hair is really pretty who did it it was me and I had an uncle would always tell me Omega you should really get into doing hair you're really good at it I wish you would just use your talents and I always used to brush them off like no I got into the security field and I felt like again I'm here to provide I don't have time to go to school to do hair or anything like that that's just something I do for fun and he will keep telling me Omega you down another stout it looks good I'm telling you if you put yourself out there go to school do hair you have a gift and again I am I brushed it off I said OK thank you I appreciate it. So as time went on I got marry him and my husband met each other in the security industry and eventually we end up opening up a security company in the Dallas area Dallas Fort Worth which now is an awesome company it's called United States protective services it's in Dallas downtown area and it has been a success and it came to a point to where I really was not need it anymore in that field and with the kids I stayed at home and I got bored and with bored you get depressed when you're sitting at home you're bored all you're doing is taking care of kids and he's like what else do I do then you have the pandemic that hits and it was really like oh my gosh I need to do something with my life at this point . So one day my husband came to me and he said babe you like doing hair why don't you go to school to do hair and I said no is it will never work I've tried going to school for different things it never works out for me and I'm tired of getting into things and not being able to complete it not being able to finish it or if I do finish it I can't go any further because I have kids and trying to take care of them and try to become something for myself has never worked out I've always been there to support my husband and everything that he does so again I set myself aside for my husband for my kids. And so with the pandemic and everything I took advantage of that one day I was sitting and I started looking into different schools here schools and something told me go ahead and apply now I've been praying asking that god what am I supposed to be doing with my life what am I supposed to be doing with my life I have to have a purpose you didn't put me here without a purpose. So I went ahead and I applied for ogle now there's different ogle schools by me I'm in the Frisco area so I decided to say you know what I'm gonna go outside from where I'm at and I'm gonna go to Denton I've never been in Denton and I figured it would be a different type of environment for me to learn more so I in rolled in school and at first I didn't think that things would play out right it would be some type of issue financial aid something. So I did run into an issue with financial aid and they were saying all we need to sign his document OK we got to go on up looks like we need this information from you need we need that information we're not gonna be able to start without this document in that document and I'm like oh my gosh see this is what I'm talking about why am I going through this I've given these people everything that I've had why am I going through this is this for me, god if this is what you want for my life you're going to make this happen and about two days later it happens , I got the phone call that I was successfully enrolled in school and I got my start date my orientation day and I gave praise to God and I was able to begin and I felt it it was a journey it was going to be a journey for me. So I stop again school everything seem to be going right until about probably three months into school started having issues with my son being sick at school and having to go get them it turned into the pandemic and ice storms and school closures and things like that and I'm like I don't know I don't want keep keep missing days I used to go in early and I would stay late at school and so it was pretty challenging to try to stay focused there was times where I cry like I don't want to drop out but I might have to consider it talking to the director saying what can I do this is the problem that I'm having my son is Jason and you know I can't pick him up for Theoson you know I feel like I was running out of options . I was encouraged to stay and I prayed and I pray and I have faith and I say God again you got me this far if this is meant to be then it will happen if this is what you want from my life you will make this happen if it's not take it away and I was able to stay in school things worked out just fine I became the president of the success team I had so many people following me so many of the students were looking up to me so excited to meet me asking me you know how did you become so so great at what you do I had people thinking that I was an instructor at the school I helped out so much to different students that you know was trying to find their way and I helped guide the students I taught them things that they weren't getting from school and I mean they just everybody wants to just be successful everybody wants to be great at what they do and I played a big part in it at the school and I just stayed encouraged I stayed in courage and I believed in what I was doing . Towards the end of finishing up school I did catch Covid but luckily I had put in my time at school to where I had hours and hours and hours extra to where it was OK that I was out take your time get well because you have plenty of hours to where you can do that and still graduate on time I think even the time I missed with Covid I still had about a week and a half that I had to takeoff of school because I had so much time put in. I passed all my tests before graduation time I went and took my written exam before I graduated and I passed at the first time and I cried walking out that door for my written because I'm not good at taking written test so I cried I did not know whether or not that was another thing and I was member sitting in the car and I was listening to music and whatever song I was listening to was so encouraging I feel like it was it was for me for that day in that moment I knew God got me the computer shut down on me while I was taking my test I thought I was gonna have to start over with so many obstacles but I completed it when I say the favor of God he made a Way God made away . I was told by a couple people that when I graduate I should go work in someone's salon to get more experience and something in me would not allow me to do that and I've went and talk to different people and salons and it never went anywhere but I knew that I could do it on my own I didn't have to go to a salon that's a choice if I wanted to go and work in somebody's salon to learn more than I could do so but it was more so for me to get out there and just do me and I remember talking to my instructor and telling her that and she say I believe in you I think you can do it and I think you'll be fine you're good at what she do that was so encouraging to me ants I did it when I first got my sweet I was so excited I had a little opening I had a people come out being supportive and I pushed myself I promoted myself I got myself out there and I've gained so many clients I have so many great reviews it is it's been a blessing it has been a blessing and I am so glad that I kept my faith and I follow God's plan for my life and he's got me this far I have done professional football players well-known speakers I have doctors people who travel to me they're traveling from out of state saying I've been watching you and I've come here to get my hair done and it's a blessing and I just look to continue to grow. I am the only female hairstylist in my family and I'm proud of it I am proud of it I am a mother a wife a daughter and a hairstylist who chose God's path.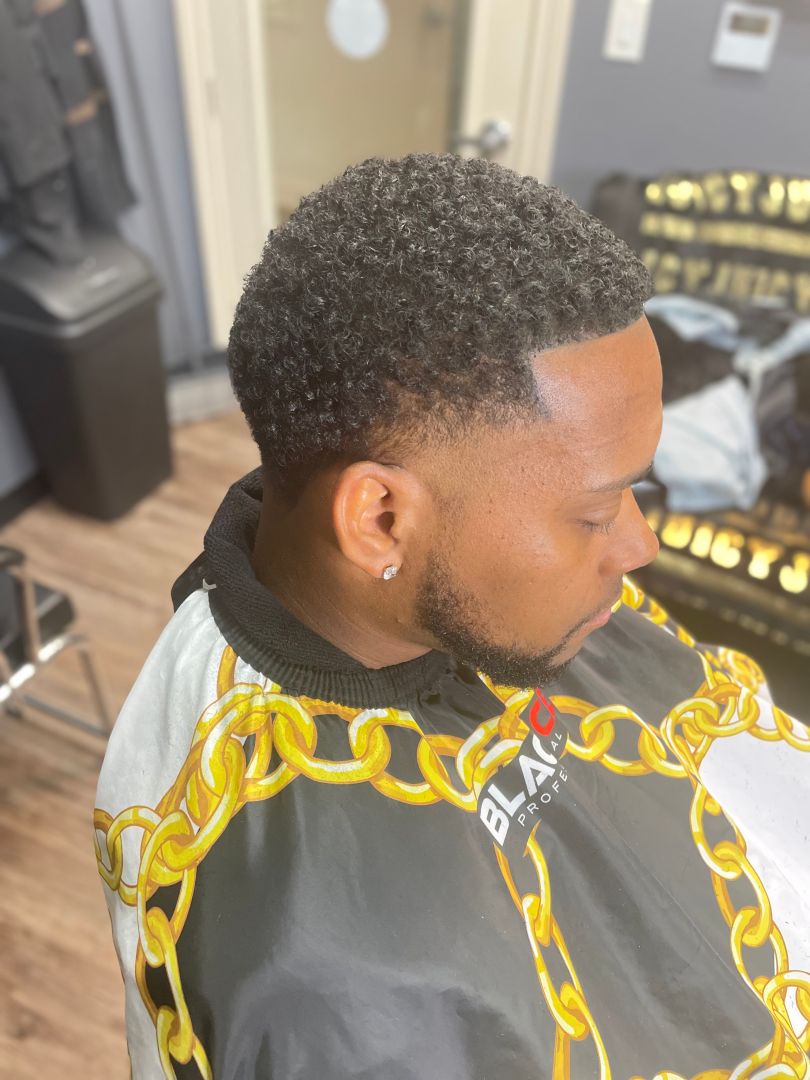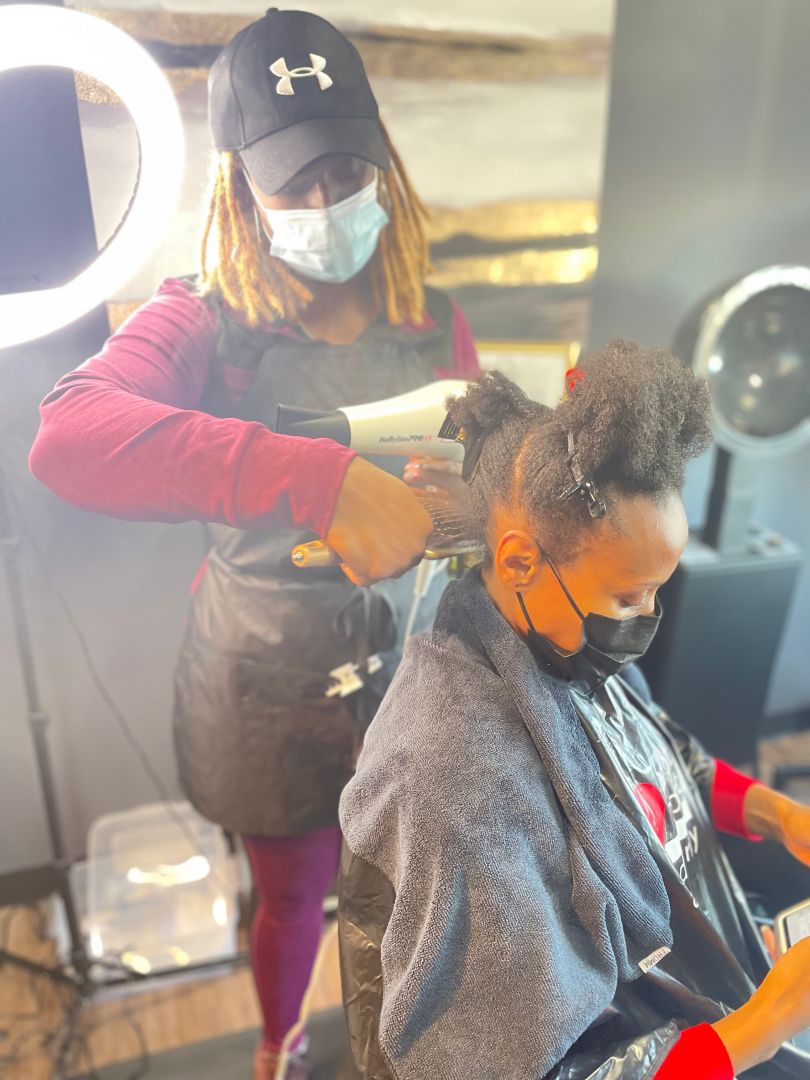 If you had a friend visiting you, what are some of the local spots you'd want to take them around to?
If my best friend was to come in town I would say a good place to hang out and have a good time would be to go to heroes lounge it's located in Dallas off of Continental in 35 it is an awesome awesome good vives good food good music you're gonna have a good time you just dance and just have fun the other place I would take my best friend is to Church One community Church in Plano is an awesome awesome awesome church out for the next generation their youth the youth is everything me and my husband found out about this church to an awesome client of mine and we have not looked back since. During the daytime I would say going to the mall either Grapevine meals that has an awesome mall Frisco Stonebriar Mall is also great and lots of fun things to do you have Dave & Buster's inside right by that is the I fly and you have the cheesecake factory there and it's just a lot of things to do even in that area it's a strip mall also across the street that she can go and just walk in it's a lot of restaurants over there as well to go to . You also have the star in this restaurants over by the store which is the Dallas Cowboys stadium area and going to Legacy West mall all of that out here in Frisco Frisco is a great city to live in it's a good place to hang out with good people and not have to worry about the fighting the shooting and you know everything like that if you just wanna have a good time that would be a safe place and a good environment to go to as well and you make fun people so I've been in Dallas all of my life I love it out here and I would say if if someone is looking to grow and start a career the DFW area is a great area to do so.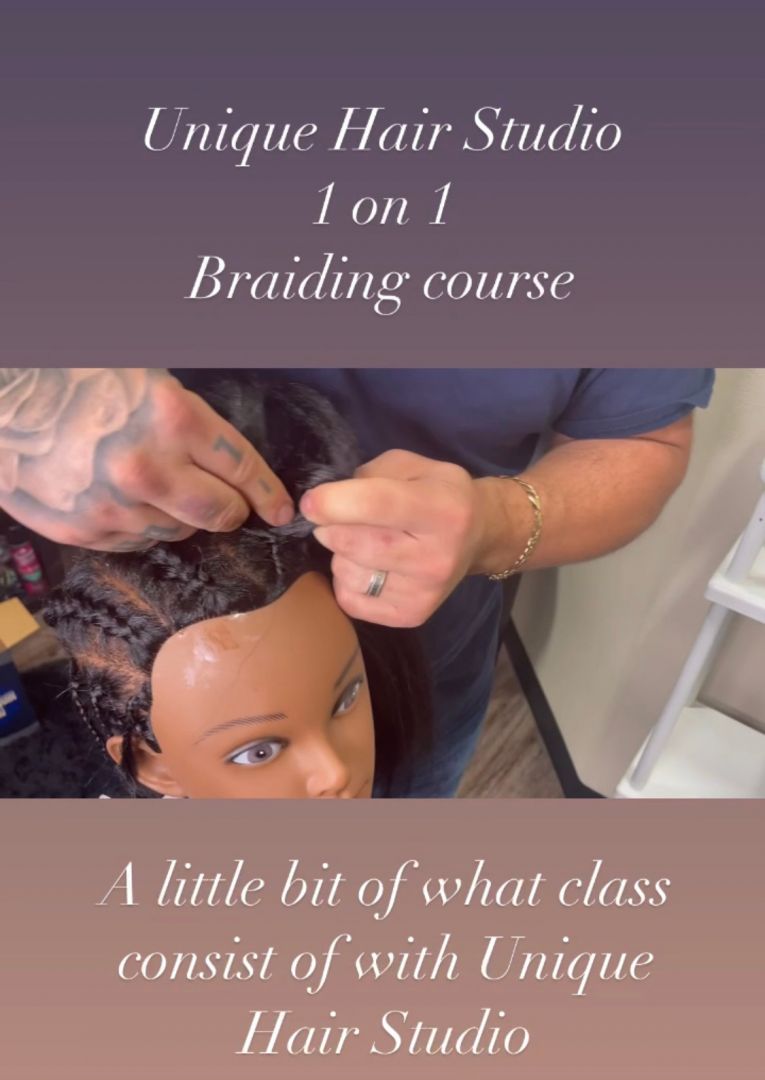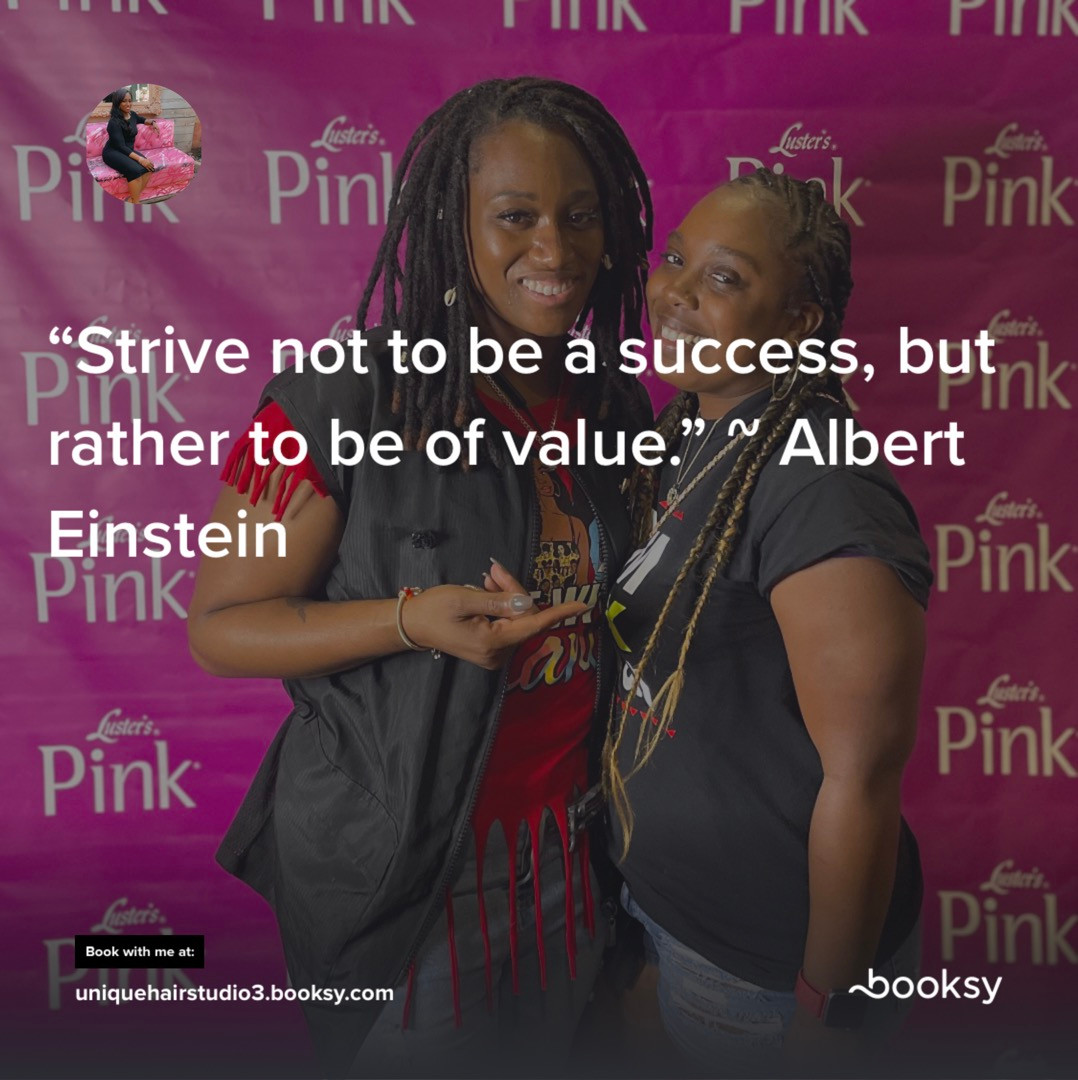 The Shoutout series is all about recognizing that our success and where we are in life is at least somewhat thanks to the efforts, support, mentorship, love and encouragement of others. So is there someone that you want to dedicate your shoutout to?
I would like to shout out to my mom and dad and they are my number one supporters they have been there for me through everything secondly I would like to shout out to my husband Marlan and my 3 boys. They have been there they have been my motivation and encouragement, they have been my uplift my everything when I'm down and I don't think I can make it my kids are there to put a smile on my face my husband is there with encouraging words so yeah just as family family is everything. From being told you got this you can do this pray about it. God plays a big part in everything . My entire life. He has taught me how to be strong and patient through this entire journey.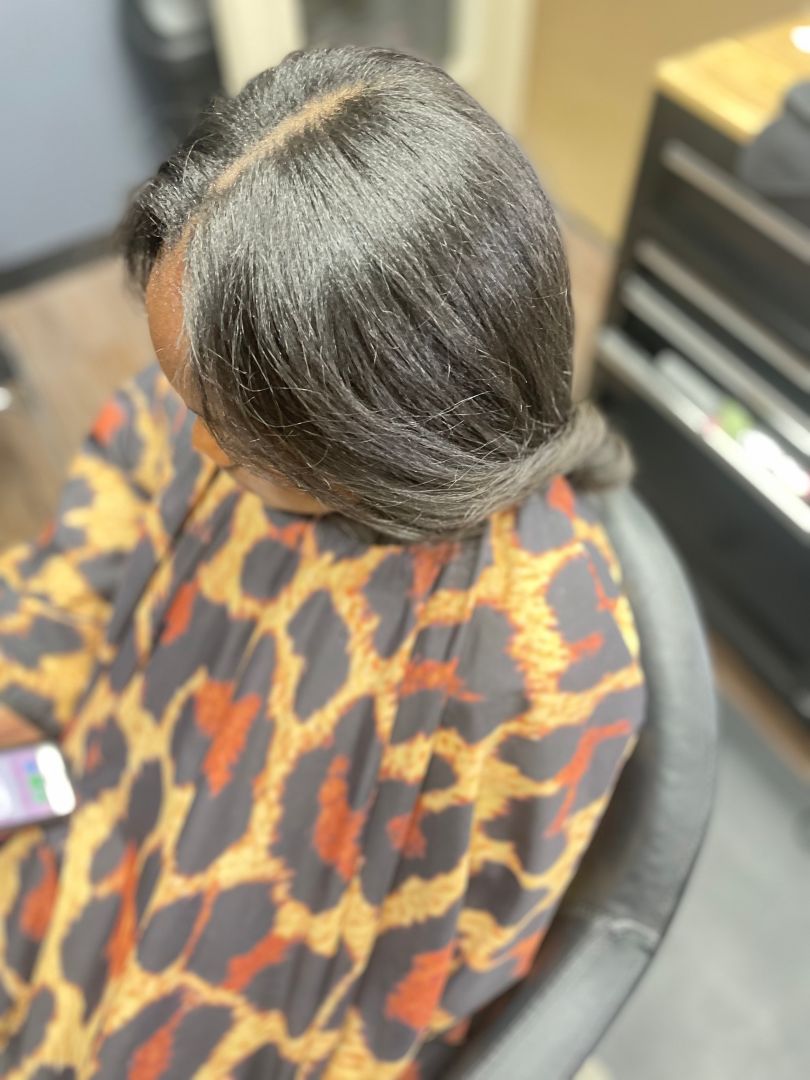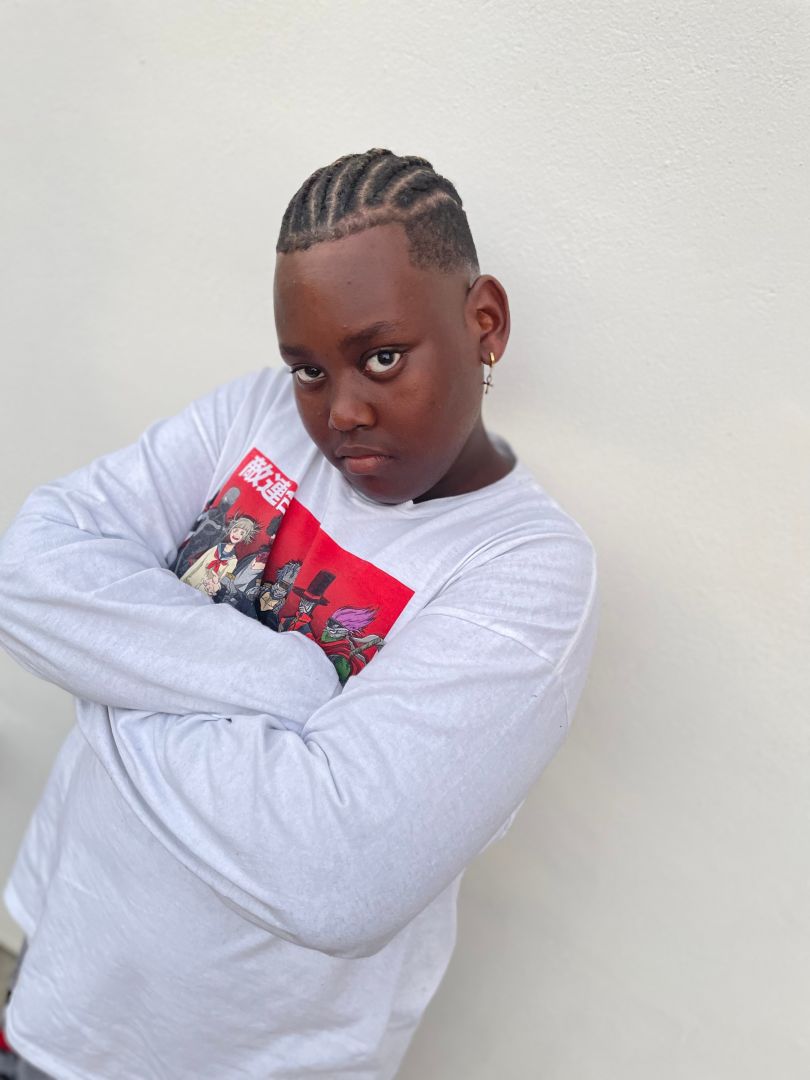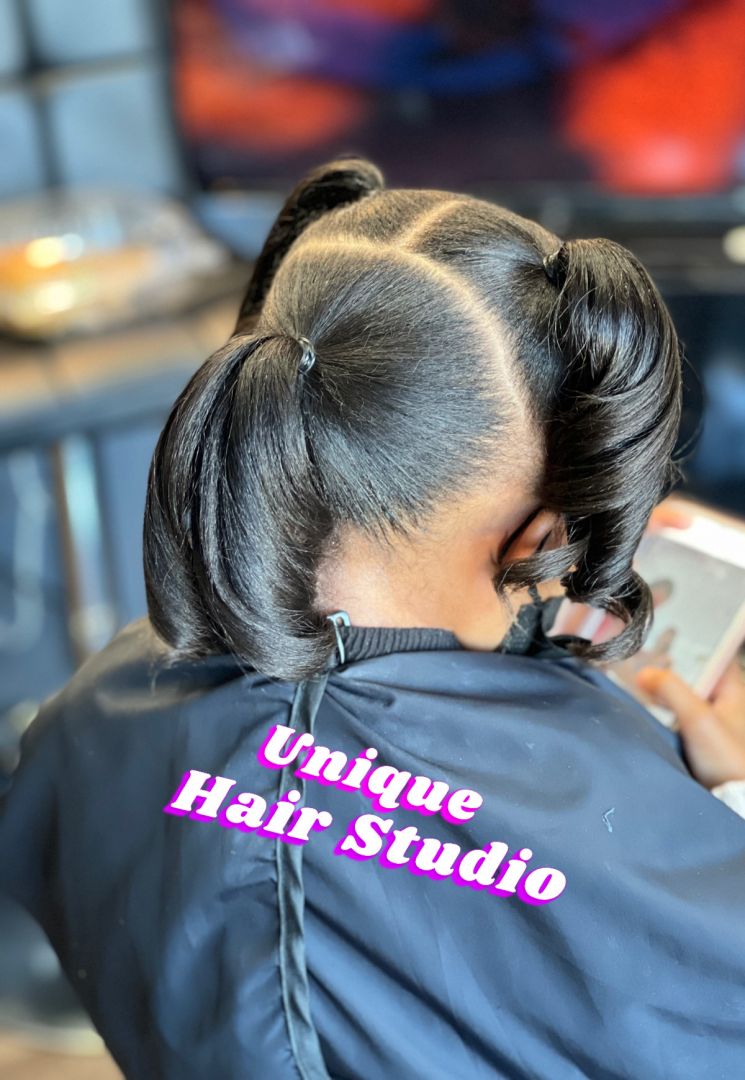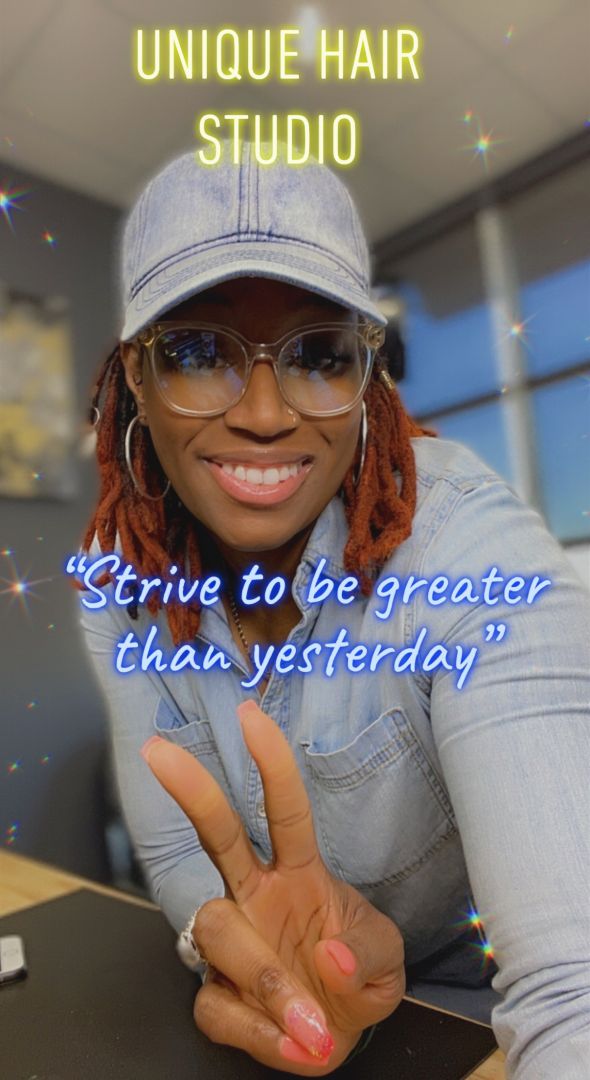 Instagram: Uniquehair_tx
Facebook: @uniquehairstudios
Image Credits
Seth Wortham
Nominate Someone:
 ShoutoutDFW is built on recommendations and shoutouts from the community; it's how we uncover hidden gems, so if you or someone you know deserves recognition please let us know 
here.