Meet Leslie Austin | Recording Artist, Songwriter, Model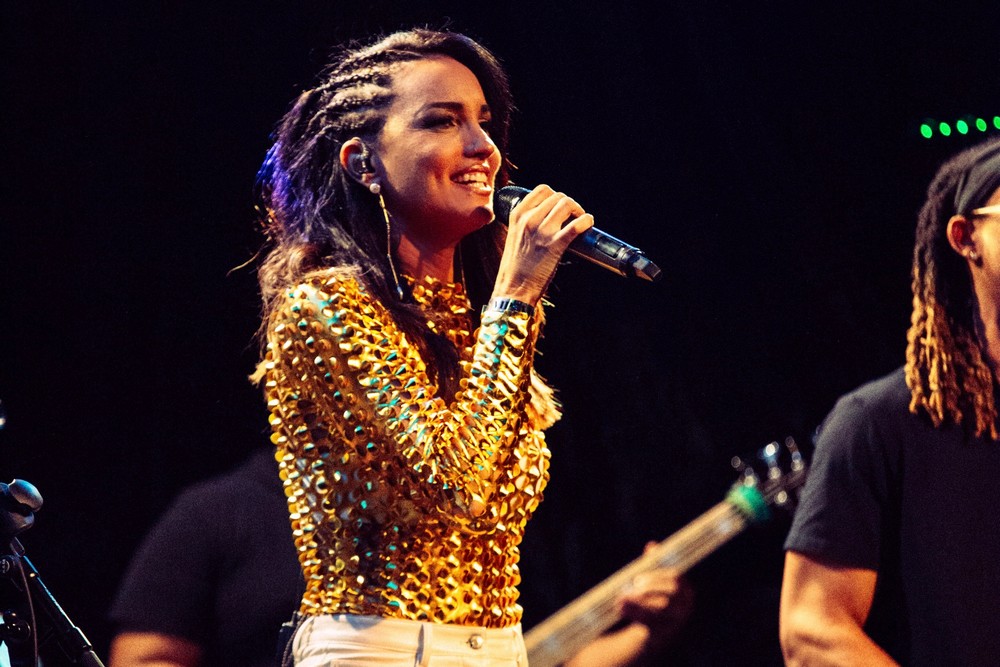 We had the good fortune of connecting with Leslie Austin and we've shared our conversation below.
Hi Leslie, what role has risk played in your life or career?
Risk taking has played a HUGE roll in my life and career. I've always had the mindset that you have to be willing to take big risks in life if you want to live a big life. Anyone can stay in their comfort zone, do what society tells you is 'normal', live a status quo life, and just get by. That's never been what I wanted for my life and not what I've been called to. My whole life story is very unconventional, and if I hadn't been willing to take huge risks this whole time, I would've missed out on so many incredible opportunities, adventures, experiences, and layers of growth. In the entertainment & music industry, if you are afraid of risk, you'll never make it. The whole industry is about putting yourself out there and being vulnerable while people size you up, judge you, and decide if they think you're worthy of their attention, money, time, the role, etc.
Fear is usually the primary reason people don't take risks. It's also the reason so many live unfulfilled lives with unfulfilled dreams. One of the fastest ways to overcome fear is to dive headfirst into it. Thus, take the big risks even if you're afraid to fail or be uncomfortable.
From jumping out of airplanes, to backpacking through Europe alone, to going to acting auditions with zero training, to singing in front of thousands, to giving up everything to 'pursue the dream'…I've always been a risk taker, and because of that…I've lived a big and full life. Has it been an easy life? Absolutely not. There have been years of pain, struggle, stretching, loss, heartache, and questioning. But I know who God made me to be & I know what He made me to do, so I always go back to that…and it grounds me in the midst of the uncertainty and risk.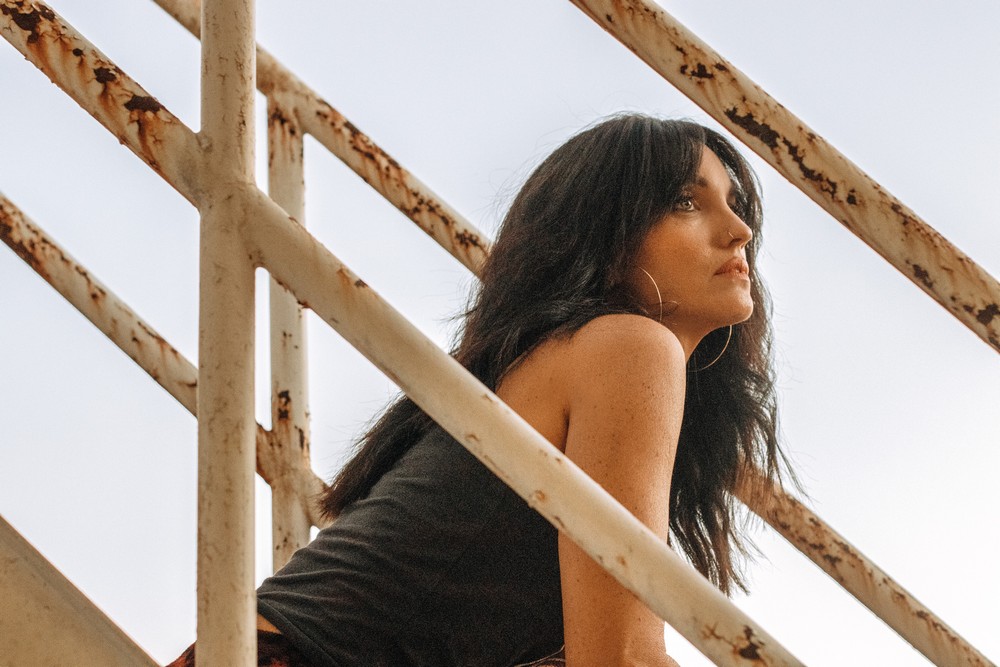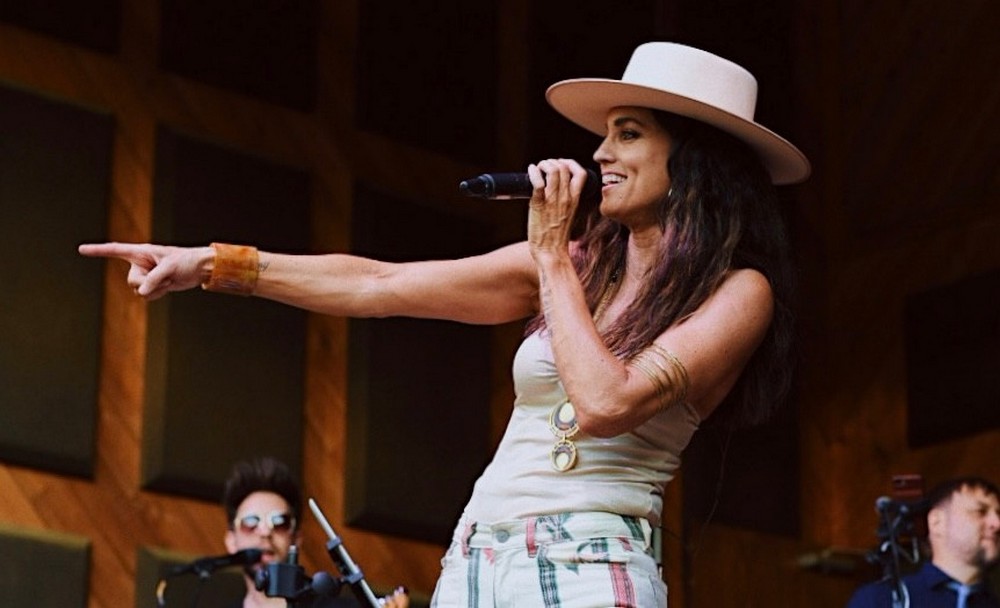 Let's talk shop? Tell us more about your career, what can you share with our community?
More about my art, huh? Well, I'd say it's a combination of southern soul and pop, meshing old-school sounds with modern day vibes…all while breaking genre boundaries. Southern Soul in and of itself is a combination of soul, blues, and gospel, so you've already got 3 genres in there with that alone, Then on the 'pop' side of my music, there can also be influences of funk and rock thrown in, so it's often hard to identify it as just one thing. While 'industry' people will try to box you into being only one, very specific genre, most of the 'greats' were MANY genres all into one. For example, my greatest influence growing up was Michael Jackson, and he did everything from pop and r&b to soul and rock…and sometimes other elements in between. Same thing with Prince and many others. So, while I've honed in on a more specific combination for my style (and will be more evident on my upcoming EP), I'm still not going to let the industry force me into being something limiting, or something I'm not, in order to fit into a box. The same way artists' albums and styles change over the years, that often happens as they feel more freedom to be who they really are (or once they have already gotten 'popular'). The difference with me is that I have nothing to lose at this point in my life…I'm doing this because I was born to and I'm called to…even against all odds…and I want to be as authentic to that as possible. If that means more than one genre flows through my music, so be it. I've never been one to like to stay in people's boxes or do the 'norm' anyway.
As far as what sets me apart from others, I think there are a few things. For one, my tone is pretty unique from what many have said, and I can even hear myself that there are aspects of my voice that don't sound like many people. I CAN sound like others, and when I'm singing a certain style or technique, I may resemble others more, but there is a specific frequency and tone to my voice when it's at a certain level that is unique to just me.
Secondly, while lots of singer/songwriters and performers put a lot out there, I feel I'm a bit of an 'authentic extremist' when it comes to performing. Like…I don't care if my face looks ugly, I don't care if I'm not perfect 100% of the performance, because what I care most about is being fully in the song, the moment, the experience, the story, and the performance. I'm what you call an Empath and feel everything very deeply in life, and that carries over into my performing. Particularly live performances, as I'm also feeling the energy of the people playing with me & those watching me. Which can be both a good & bad thing to 'feel' everyone's stuff all the time. But even in my recordings, you will FEEL something with my songs…even if just for moments or in certain lines or words. There are people who sing technically perfect and have been classically trained to perfection, but sometimes lack emotion or feeling in their performances. I, on the other hand, come alive on stage…and have had zero formal training for stage presence or performing. My live performance is definitely an experience that people remember, and it engages them to fall into the moment, song, feeling, and experience with me…not just listen. My hope & prayer is that is pulls them into something even deeper than that though….like hope, healing, peace, joy, and God.
Thirdly, I have a lot of soul for being 'white' lol. I put white in quotes because I'm mixed with a lot of things including Native American Indian, and others of which are still yet to be determined because I need to take a genetic test haha. However, I have always been drawn to elements of the black culture as it relates to music, rhythm, and dancing. I feel like I innately have a lot of that in me and like to add those elements in my shows and music. I actually sang in a gospel choir at a black church in Dallas for 8 years being the only white girl in the choir, and learned a lot about the culture and gospel music through that, as well. In life I'm all about loving everyone as they are for who they are, including our differences…as that's how God made us. And there are so many beautiful things about different cultures we can learn from and incorporate as artists, as well.
And the final thing that sets me apart from others in the industry is not only my passion and love for Jesus, but the fact that I am bold in talking about him…both on social media or online, and at my shows. Yet I do 'secular' music and don't label myself as a 'Christian' artist or do blatant Christian/Worship music. And that's on purpose. Some people feel called to only stay 'inside the church', so to speak. I am not one of those people. God has specifically called me to be 'the church in the world'. He's called me to show people how incredible He is and how much He loves them, all while not having to be inside four walls called a church or feeling judged. He's called me to show and tell people that all of the individuals and churches who hurt them in 'the name of God', was never God. The true God is so far outside of our boxes and boundaries, and He wants to meet people exactly where they are…not wait for them to 'clean themselves up' or try to be perfect. There are tons of people who will never want to step foot inside of a church because of all of the broken, sinful people inside who have hurt them, and that they now associate with God. But they sure as heck will come to my show, hear me sing songs that might give them some hope and inspiration, have a great time, and listen to my quick stories or comments between songs. And sometimes those quick moments are enough to change someone's life….that I never would've gotten a chance to share the love of God with had I done 'christian music' or called myself a 'christian artist'…because they would've been turned off from the jump. So the religious 'judgers' can keep judging me for doing 'secular' music, but I know EXACTLY what God has called me to do.
So while I sing about regular life things….breakups, heartache, love, being cheated on, chasing dreams, etc….my prayer is that God uses my relationships, platforms, songs, stories, and life to give people hope, love, and healing…and ultimately lead them to Him. I know how this world ends…so I know there's no point in doing all of this if it's not ultimately for Him anyway.
Probably not the answer you were expecting or get very often, but that's me. 😉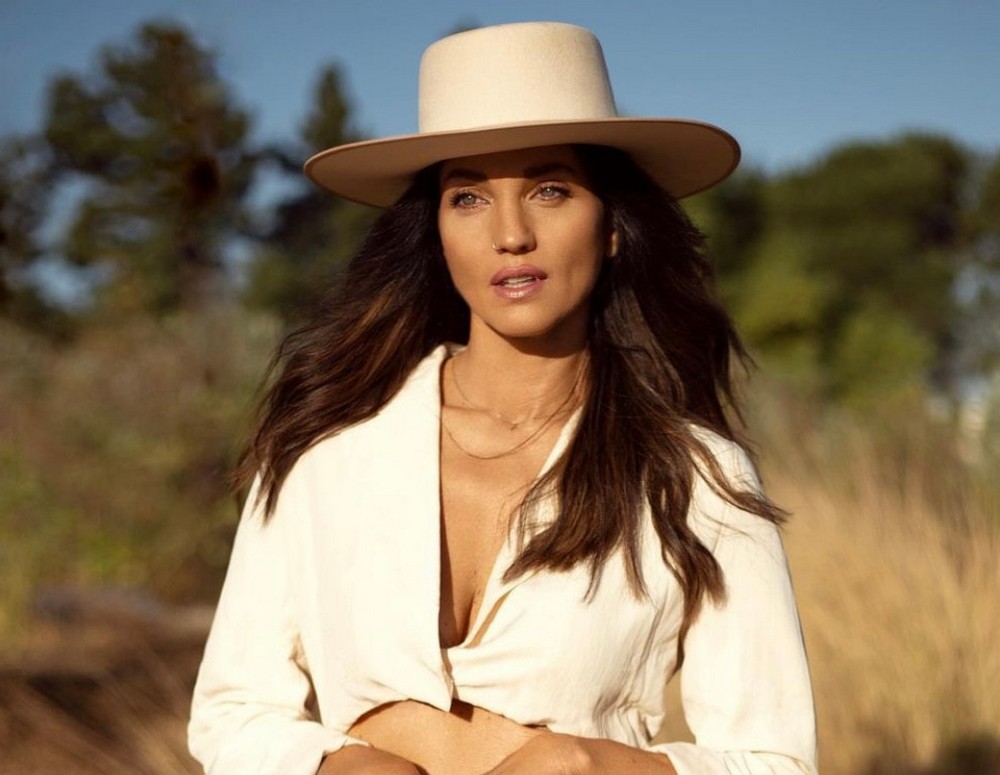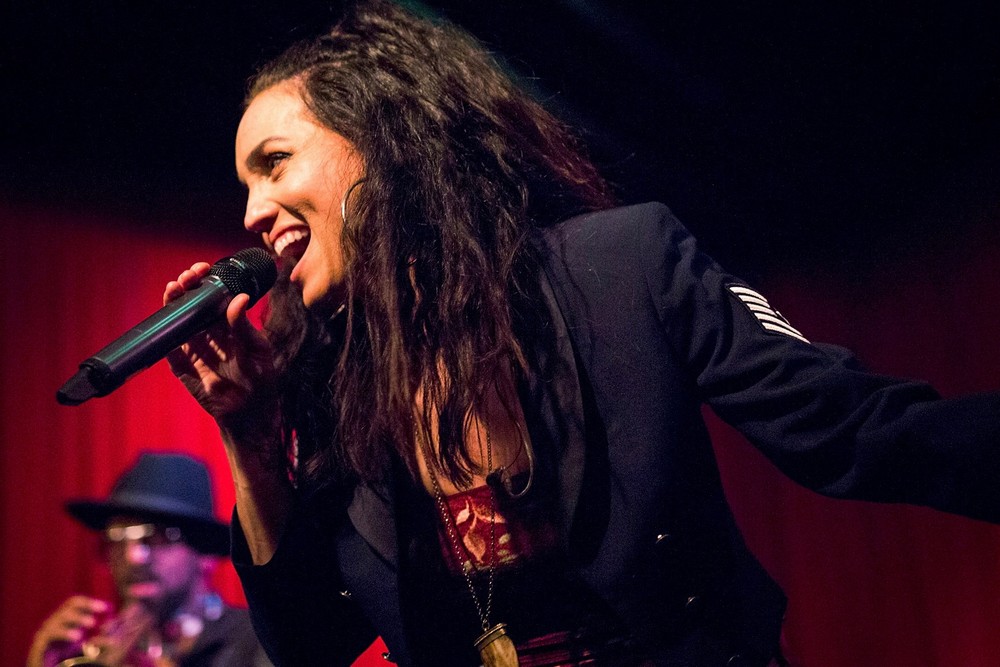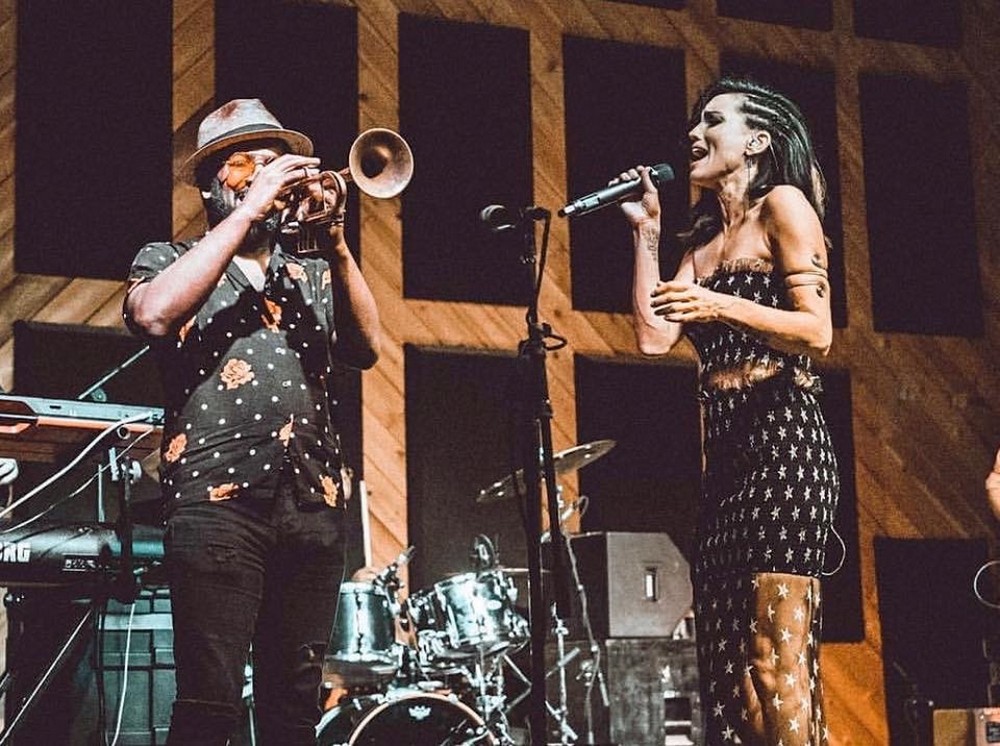 Let's say your best friend was visiting the area and you wanted to show them the best time ever. Where would you take them? Give us a little itinerary – say it was a week long trip, where would you eat, drink, visit, hang out, etc.
Well, if they had never been to Dallas, we all know the one 'touristy' thing everyone has to do….go see where JFK was shot, the 6th Floor Museum, Book Depository, and grassy knoll lol. Then there's Klyde Warren Park which is kind of unique to Dallas, so we'd probably swing through there and grab something from a food truck and hang in the grass for a bit…and hopefully catch some live music on their stage if it's happening. In terms of restaurants, I'm an organic/natural freak, so two of my favorite restaurants in Dallas are Origin Kitchen & Bar and HG Supply Co. They both source a lot of local, natural and organic foods and have lots of gluten-free, paleo, and keto type options, as well. Bishop Arts District in Oak Cliff is a rad area with great restaurants, shops, diversity, and live music. Reveler's Hall down there has some good music…although for some reason I haven't played there yet LOL. For more live music, we'd hop down to Deep Ellum and hit the original music venues like Three Links, The Free Man, and Twilite. The Rustic is another great venue I've played that's very 'Texas', so I might take them there, as well. I'm also an outdoors person and we're a bit limited with that here in DFW, but I'd take them to either White Rock Lake, The Arboretum, and/or one of the nature preserves around town. Ft. Worth and the Stockyards is also something fun to do with visitors as it gives them more of a taste of the 'Texas' everyone pictures from the movies lol. As for bars with a view, the Catfish bar at the top of The Thompson Hotel in Dallas has a great balcony view of the city. There might be some cooler things happening in Dallas these days, but I don't really know since I mostly just play shows and occasionally hang with a friend between working on my music/entertainment business.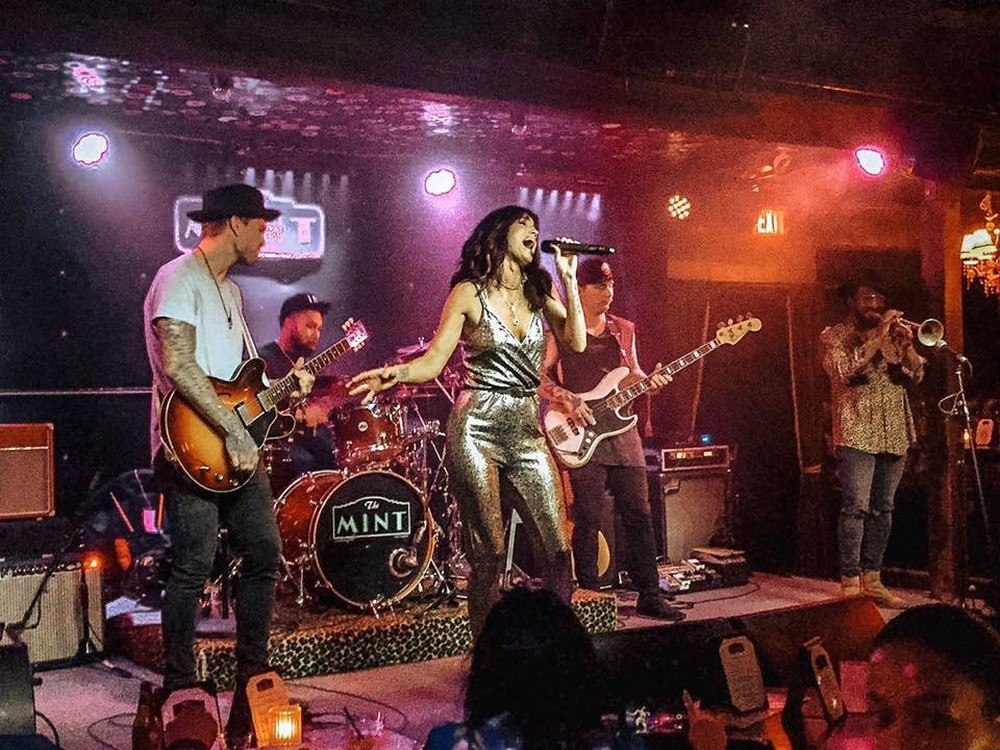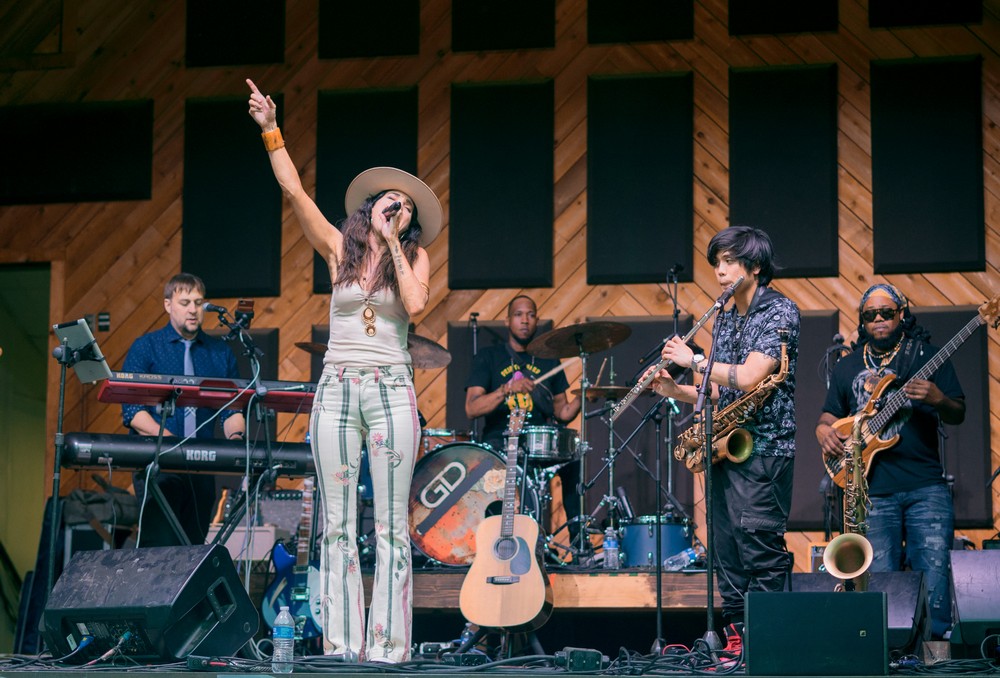 The Shoutout series is all about recognizing that our success and where we are in life is at least somewhat thanks to the efforts, support, mentorship, love and encouragement of others. So is there someone that you want to dedicate your shoutout to?
Well in a practical & general sense, anyone who has every come to a show, bought/downloaded or shared my music, booked me at a venue, contributed in any way, prayed for me, booked me for a role, referred me to someone, etc…have played a part and I am thankful for that. While there are a few people along the way who have been truly supportive at times of my journey, I'd have to give the most credit to Jesus lol. May sound odd to those who don't understand a personal relationship with Him, but because I know what He's called me to, who He made me to be, and how He works (opposite of how the world works), that's given me the most encouragement, security, hope, and perseverance in my journey…by far. This is not a path or career that most people understand or relate to. It's not an easy path at all, and definitely not a lucrative path until you reach a certain level. I've certainly learned things along the way from fellow musicians, bands, groups, and individuals, but I cannot say I've had a big cheerleader, motivator, mentor, or encourager along the way more than my Maker. But…I'm incredibly grateful for the few people who have truly believed in me and supported me in any way….even if for brief moments or periods. But since you're asking who deserves the most credit & recognition in my story, I'd have to go with Jesus. 😉
Website: www.leslieaustinofficial.com/
Instagram: https://www.Instagram.com/theleslieaustin/
Linkedin: https://www.linkedin.com/in/leslie-austin-035062ab
Twitter: https://www.Twitter.com/yoleslieaustin
Facebook: https://www.Facebook.com/theleslieaustin
Youtube: https://youtube.com/channel/UC06W42l2hH4_pcd8SADAZvA
Image Credits
Alex Eissinger Rico DeLeon Jack Leu Jessica Waffles D. Anson Brody Will Von Bolton
Nominate Someone:
 ShoutoutDFW is built on recommendations and shoutouts from the community; it's how we uncover hidden gems, so if you or someone you know deserves recognition please let us know 
here.