Meet Kristen Rice Jackson: Founder and Executive Director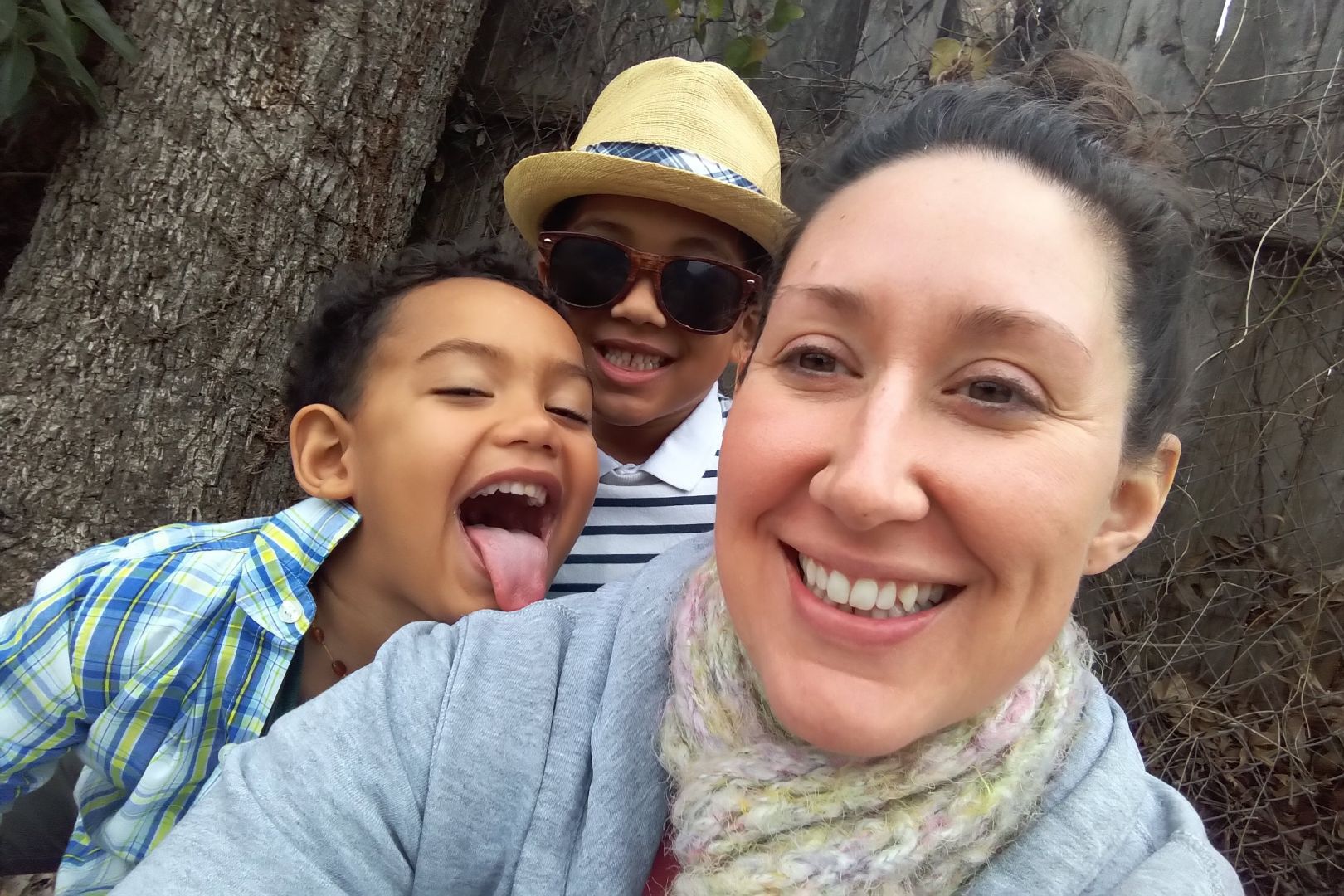 We had the good fortune of connecting with Kristen Rice Jackson and we've shared our conversation below.
Hi Kristen, how do you think about risk?
I don't really consider myself a risk-taker. However, I think that's because I have the privilege of being surrounded with very supportive family and friends. So, what might be a risk to a lot of people just felt like the next step for me. I will say, though, that when I resigned from my art teacher position in 2015, it was the first time I was without a steady paycheck and it was terrifying. Even though I thought I was mentally prepared for the transition, suddenly my income was entirely dependent on me. And it turned out, I didn't have as much faith in myself as I thought I did. But, every single time I was overcome with doubt and fear about making the transition to being a full-time executive director, I would receive an affirmation from someone – out of the blue – confirming that the work Color Me Empowered is doing is important and is making a difference.
Let's talk shop? Tell us more about your career, what can you share with our community?
I am an artist, and when I have time, I work in a variety of mediums. However, the work I do with Color Me Empowered is by far the most fulfilling. I design most of our public art projects and I'm usually designing a project concept – I'm not the one executing it. But, for me, that's more fulfilling than art that I do just on my own. I like collaborating and working on large-scale projects that involve a lot of ideas. That's probably the theatre kid in me. I want for the art that I leave on this early to be meaningful to people. The art is the easy part, though. The hard part is figuring out how to monetize what you do so you can make a living. Sheesh. That's so hard. Fortunately, I don't need an extravagant lifestyle, so living a life that doesn't cost much isn't too big of a deal. All I want to do, ultimately, is to use my talents and skills to make the world a better place.
If you had a friend visiting you, what are some of the local spots you'd want to take them around to?
Dallas! I love Dallas. We'd spend as much time as we could in Oak Cliff and South Dallas, because I love it here. I love Bonton Farms and the Great Trinity Forest and the Audubon. But, I'm also so proud of our art museums, so we'd go to all of them. We'd eat at Bangkok City on Bryan, then pie at Emporium Pies. We'd check out Deep Ellum for a bit and maybe catch a show or a concert in the Arts District. I'd send all my friends home with some cookies from Kookie Haven on Jefferson. (Have you tried their lemon cookies?? OMG.) And as trite as it sounds, we'd go to Northpark, cause I love Northpark – just not on a weekend. Never on the weekend.
Shoutout is all about shouting out others who you feel deserve additional recognition and exposure. Who would you like to shoutout?
Wow. My shoutout list could go on for miles. Sheesh. I guess let's start at the very beginning: my parents, brother, and extended family for supporting my all my artistic efforts. I think that this is particularly remarkable because I don't come from an artsy family and my involvement in the arts was all new to them, but they embraced it and encouraged me. I never heard from them that I couldn't have a career in the arts, so it never even occurred to me that anyone might consider a career path in the arts as risky. I also had an amazing elementary and high school education. I went to a tiny little school district in Jackson County called Industrial High School. There I got to do it all: band, theatre, and visual arts. I didn't have to choose. I got such a well-rounded arts education. My theatre teacher, Missey Head, who is a Texas Legend saw potential in me and challenged me. My band director, Jeff DuBose, didn't accept anything less than our very best. And my art teacher, Carol Whitworth, who told me repeatedly that she "saw my name in lights." I also had a couple of fantastic English teachers in high school, Morris Williams and Janice Woodring, who appreciated my humor and pushed my writing skills. And maybe the sweetest, kindest principal in the world, Tony Williams, who still celebrates my successes. All of this laid the foundation for my ability to make the idea of Color Me Empowered a reality. No one told me I couldn't do it, so failure didn't really even see like a possibility. At Baylor, there were professors in the theatre department that challenged and developed my skill set and really prepared me for a creative career. Once I was well into my teaching career, I had a principal, Shirley Williams-Lewis, who gave me creative license to do a public art project with my students and that is where it all started. And my founding board of directors, Amy Hudson and Chavalia Mwamba, who are also dear friends and absolutely supported my ideas and endeavors. And then there's what I call my art tribe: Frankie Garcia, III, Iris Candelaria, and Andrea Lamarsaude. Frankie occupies the space next to ours, but even before then was instrumental in our success – especially the success of our events. Iris and her studio, Candelaria and Co. also in the space next to ours supports Color Me Empowered and keeps us very connected to the community – because she knows EVERYBODY. Andrea Lamarsaude started volunteering with us a couple of years ago and then joined our board of directors and continues to knock it out of the park. She is so supportive, knowledgeable, and helpful – to our organization and to me personally. And to our current and past board members who have served on the board and support and understand the importance of our efforts: Carlton Odom, Bri Wunderli, Michelle Medellin, Julie Pillans, Kim Madison, and Sarah Valdez-Tate. I also can't thank my students enough either. They are the reason I do this. In some of my darkest moments, it was my students who would reach out to me, not knowing I was doubting my choices, and tell me how much my art classes meant to them. They gave me the fuel to keep going when I was out of self-motivation.
Website: cmedfw.org
Instagram: @colormeempowered
Linkedin: linkedin.com/company/color-me-empowered
Twitter: @clrmeempowered
Facebook: @colormeempowered
Youtube: https://www.youtube.com/channel/UCjWFSi73n-2f_o_L3fy5l1g?view_as=subscriber
Image Credits
Kristen Jackson