We had the good fortune of connecting with Kelly Altschwager and we've shared our conversation below.
Hi Kelly, what was your thought process behind starting your own business?
I grew up in the horse industry and was also a 3 sport athlete beyond showing horses competitively, so ultimately horses & health/fitness have always been a deep rooted part of my life.
I was an assistant reining horse trainer at breeding/training/show facility when I found out I was pregnant with our second son. I rode through the entire pregnancy & for a few months after thanks to my MIL helping with the baby but knew deep down I needed a different occupation. I didn't feel like I was able to give the trainers I worked for the quality of work they deserved nor could I give my kids the quality of time they deserved if I remained training horses.
While working at this training facility, there was a common theme I noticed over the years… People were willing to invest hundreds of thousands of dollars into their horses but rarely invest back in themselves. They paid for the best feed, training, tack, you name it, but then struggled to keep up physically with their equine partner who was operating at peak performance.
It was then I shared an idea with a dear friend of mine who was also a small business owner and she ultimately gave me the "you have to do this" push. I went back to school, specialized in sports performance and nutrition, got all sorts of certifications, etc and created my business plan to fill a niche that hadn't been filled at that point in time, rider fitness & nutrition. This is where Western Workouts was born.
The western performance horse industry has continuously grown year after year & I knew I could provide an edge to those competing at high levels to those just starting out on their riding/showing journey to those who ranch and have limited access to gyms & regular grocery store runs by providing completely individualized strategies, through both nutrition coaching & customized workout programming, to not only live fit out west but even more so, thrive living the western lifestyle.
People often assume the lifestyle itself provides adequate physical activity, however, more often than not we are straining instead of strengthening our bodies when going through the demands of day to day life owning horses and/or livestock. My programs are specifically designed to fit the daily and weekly routines/schedules of each individual I work with to provide sustainable solutions to balancing imbalances, improving mobility, strength and overall energy to aide in reducing aches and pains and improve performance in the saddle. Our horses can feel the slightest movements, like a fly landing on them, they most certainly can feel our imbalances and weaknesses. By improving our own physical fitness and abilities, we automatically transfer it to our horses, creating a stronger partnership and more competitive edge.
This not only has allowed me to give my kids the time and dedication they deserve from their mom, it has also allowed me to help guide people to their healthiest, happiest selves and most balanced lifestyles to date. No diet culture BS. Just simple science and success through realistic application. I also get the benefit of not only seeing my clients succeed and thrive but I get to hear how their horses have improved and thrive as well. Its really a win, win, win all around.
I'll forever be grateful for the push I received. It has genuinely allowed me to live the life I have always imagined while doing a job I'm passionate about on multiple levels.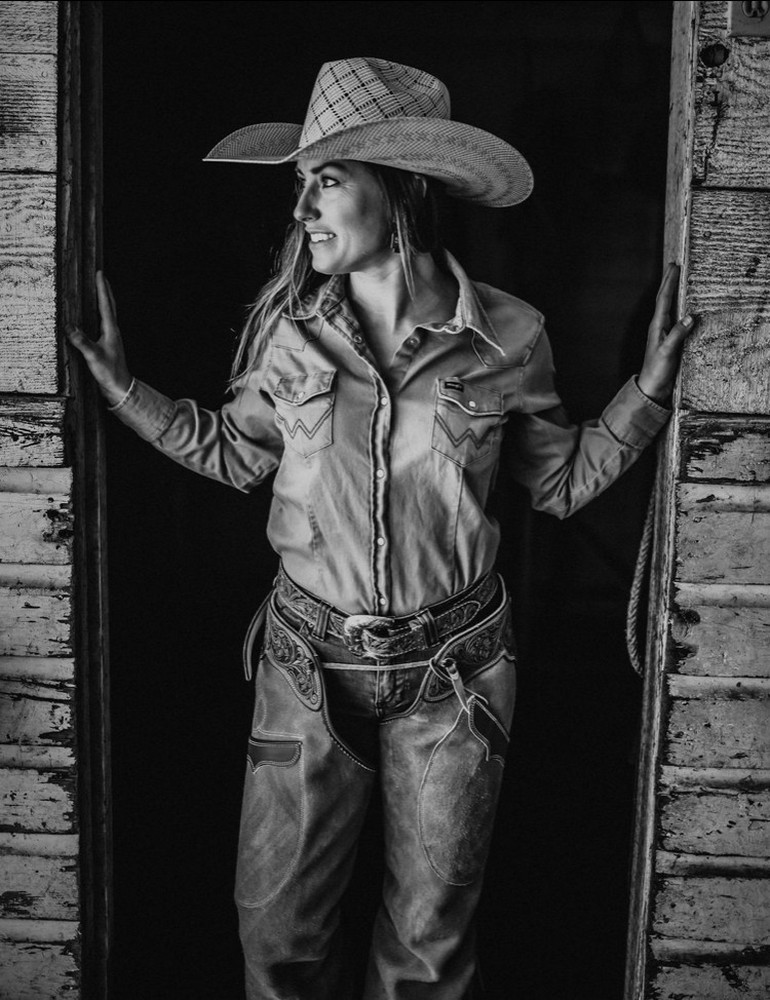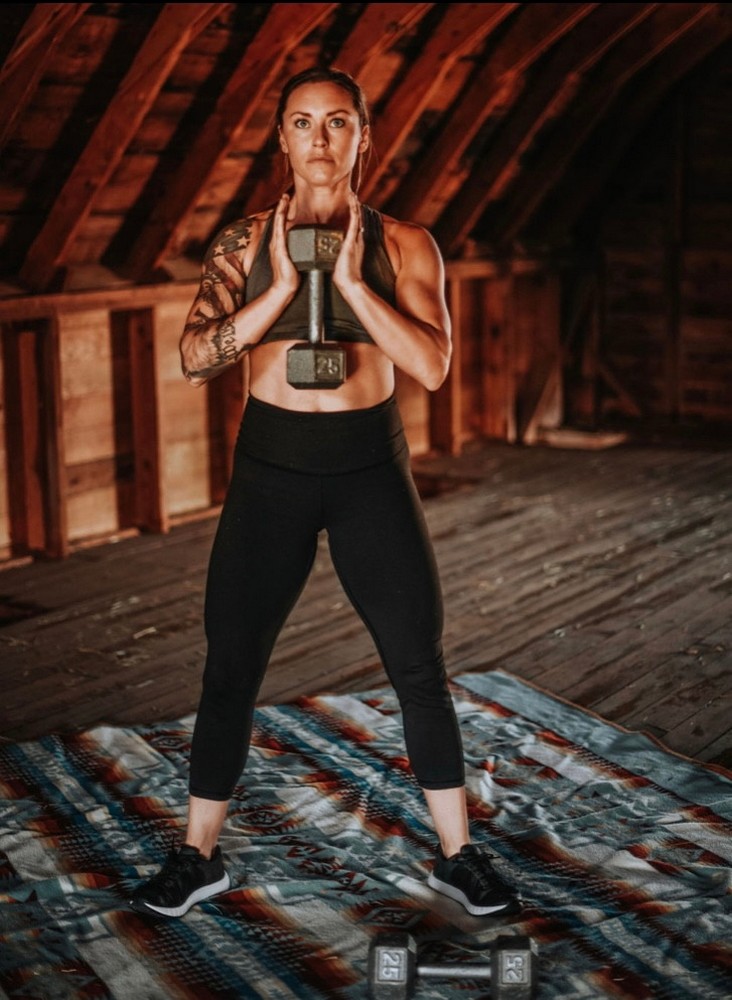 Alright, so for those in our community who might not be familiar with your business, can you tell us more?
I am very confident & proud of what I offer not only as a personal trainer and nutrition coach but especially as a rider fitness specialist. In a world where just about anyone can label themselves as a "coach" and do a job without genuinely caring about their clients, I know how much I care. I know every single client I have and have worked with over the last 10 years genuinely knows, without doubt, how much I care about them and their success.
It blows people away when I say it, but I want my clients to eventually not actually need me (although the majority of my clients stay with me for years for the accountability aspect). I know that sounds crazy to so many people but my ultimate goal is to educate and create confident decision making skills in each and every person I work with regardless of their goal. I want them to have all the tools and knowledge to be successful for a lifetime and to be able to create their own strategies for success.
You can't stop life from happening, especially when you own horses/livestock.
Anything and everything not only can but will happen when you least expect it. You're always sort of flying by the seat of your pants and being able to have the tools and confidence to shift, adapt and overcome is not only necessary in life but also very necessary for being successful when it comes to your exercise & eating habits. I teach my clients how and when to prioritize different things depending on what they have thrown at them day to day. I give them the ability to negate that stress before it even becomes stress so they can focus on what needs their attention the most in that moment while still working towards their goals successfully.
This also provides me excitement and challenges as a coach on a day to day basis. My job is never, ever boring and I love that. I would hate to have a complacent coaching system where I give out a cookie cutter plan to every single person and tell them to "just get it done". Both horses & fitness & the people I work with have provided me the opportunity to learn every single day I wake up and for that, I'm grateful.
This is a coaching service that focuses on its people. Its not about me. I'm just the facilitator or guide.
My coaching style and the journey my clients sign up for are all about them 110%.
Its about reminding each person they matter, they are worth investing time & energy into and they are absolutely wildly capable of reaching any and all goals they have in life.
My goal is to make every person I encounter believe in them like I believe in them.
Getting to this point hasn't been easy by any means but its been more than worth it. Again, there are so many coaches out there that promise overnight success and other quick fixes. As a general population, people think they want quick, but quick is never the answer. Over the years, it has taken a lot of time, a lot of effort and a lot of no quit to help change the narrative in that regard. Its still a process and takes a lot of effort. I honestly don't think that will ever go away due to "society's" take on health. So I will show up, day after day, to help give people knowledge & proven practices to be successful mentally & physically.
Another challenge has been showing those living within the western lifestyle that although their jobs & riding are physical, the benefit of exercise and stretching outside of what they do day to day is a must for reducing aches & pains and leveling up on their competitive edge in the arena & show pen.
Oftentimes, personal trainers without a riding background try to recreate "the ride" or the movement in the gym. That's a big no no. You will never recreate it, nor do you need to, but you will create bad habits and movement patterns that will hinder or negatively impact the rider once they're in the saddle. Being able to offer applicable, well designed, purposeful workout programs for each individual is something I pride myself on. Not only because I'm a well educated personal trainer but even more so because I live the lifestyle and ride daily just the same. None of my clients to a lift or exercise I haven't yet done myself time after time to ensure it's applicable and purposeful.
Thankfully, persistence pays off and people are really starting to see and feel the benefits of what a little time out of the saddle can do for them in the saddle.
If I've learned anything through starting my own business, especially one that caters so in depth to its clientele, is that time, effort and self belief pays off. If you with your heart of hearts know what you're doing/want to do matters, don't let anyone else ever talk you out of it. Take the times it takes, so it takes less time.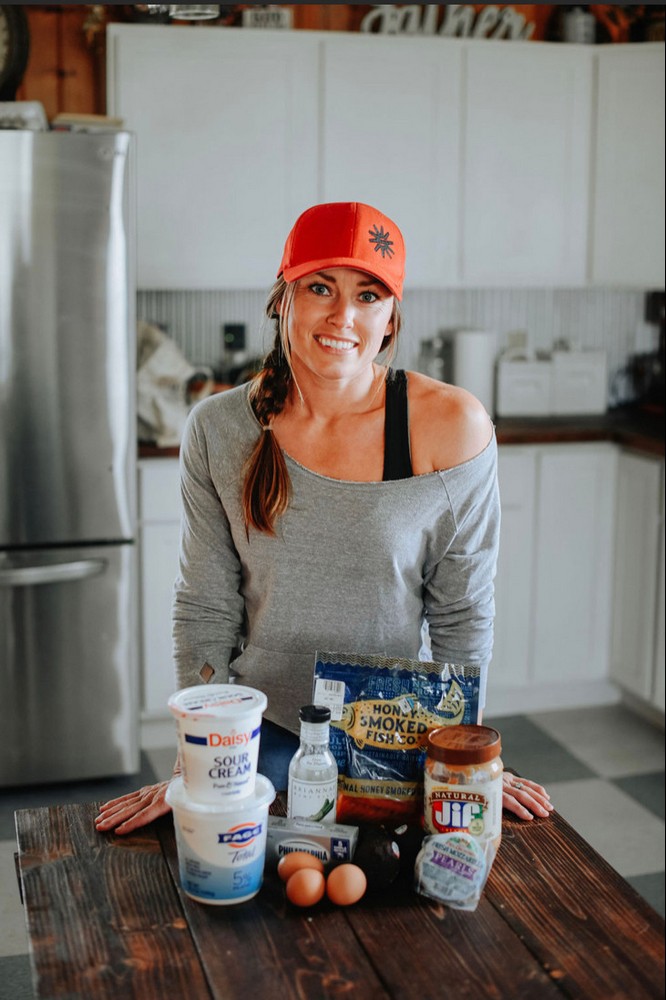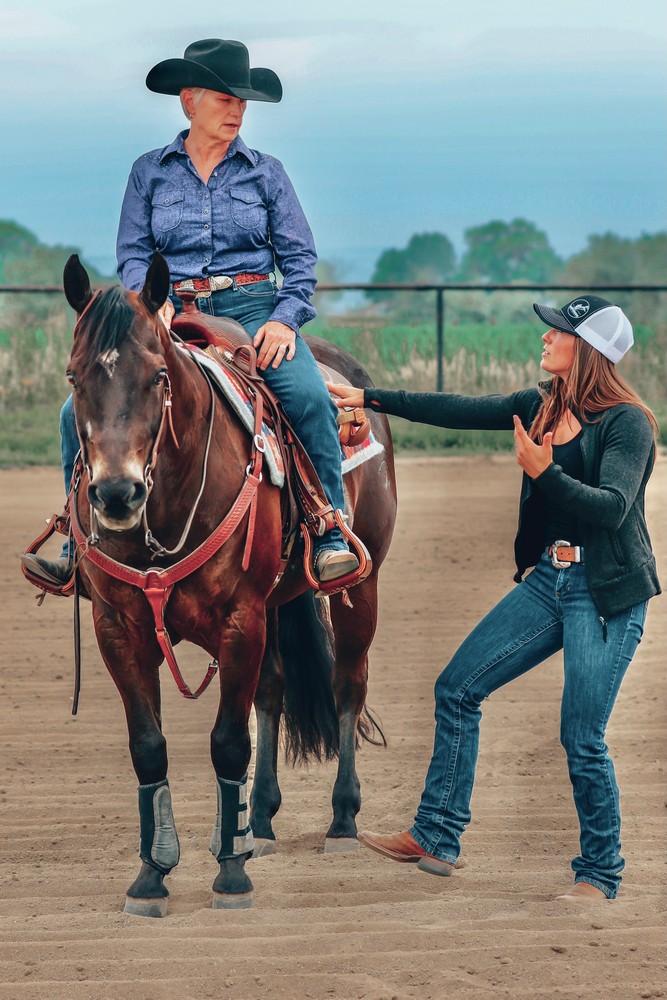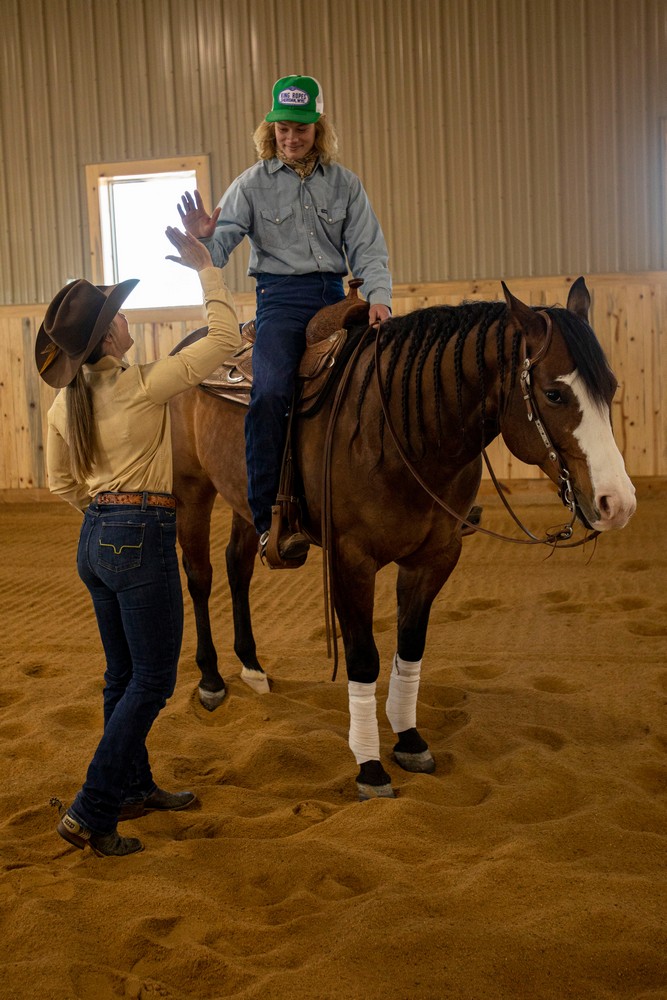 Shoutout is all about shouting out others who you feel deserve additional recognition and exposure. Who would you like to shoutout?
I'm incredibly blessed to be surrounded by hard working humans who push themselves and those around them to follow their dreams and do the work to make it happen.
Kristin Holtzendorff was the first person to really push me to create and build Western Workouts. Funny enough, she came to the training facility I worked at to help feed and get horses rode while the head trainers were at a show. It was that day that I timidly shared my idea for Western Workouts. She believed in it from the very start and believed in me and ability to make it happen. On top of that, she connected me with a couple well known equine publications that I still contribute to to this day. I'm not sure that any of this would have happened if it wasn't for her strong belief and constant cheering. I will never be able to thank her enough.
I also have to give a shout out to Thea Larsen of Cowgirls Over Coffee. I actually met her through Kristin (and another mutual friend) and she has become not only one of my closest friends, but my business mentor as well. I had (probably still have to some extent) a large learning curve when it came to social media and marketing my business and myself. Thea has been absolutely pivotal in the success & spread of Western Workouts coaching. She deserves so much credit for all she helps me with and guides me through. She's the kind of person who has unwaivering belief when she thinks you have a good idea/business/plan but will also tell you what you need instead of what you want to hear, whether you like it or not. To me, that's absolutely priceless in both business and friendship.
My husband and children deserve a giant shoutout as well. Coaching can be very demanding, my coaching specifically is very demanding due to the individualized coaching & programming each client receives. I've gotten better about boundaries regarding my availability but in the beginning I was terrible at it and my phone/email was blowing up 24/7. I know it was frustrating for them more often than not in those beginning stages because one of the reasons for creating this business was to be able to spend more time with my family and still be successful and help others. Balance is a constant battle but without the support and love and understanding of my family, I just couldn't do it. They are my biggest supporters and cheering section on a day to day basis. They really are my true why in life. I'm blessed beyond measure.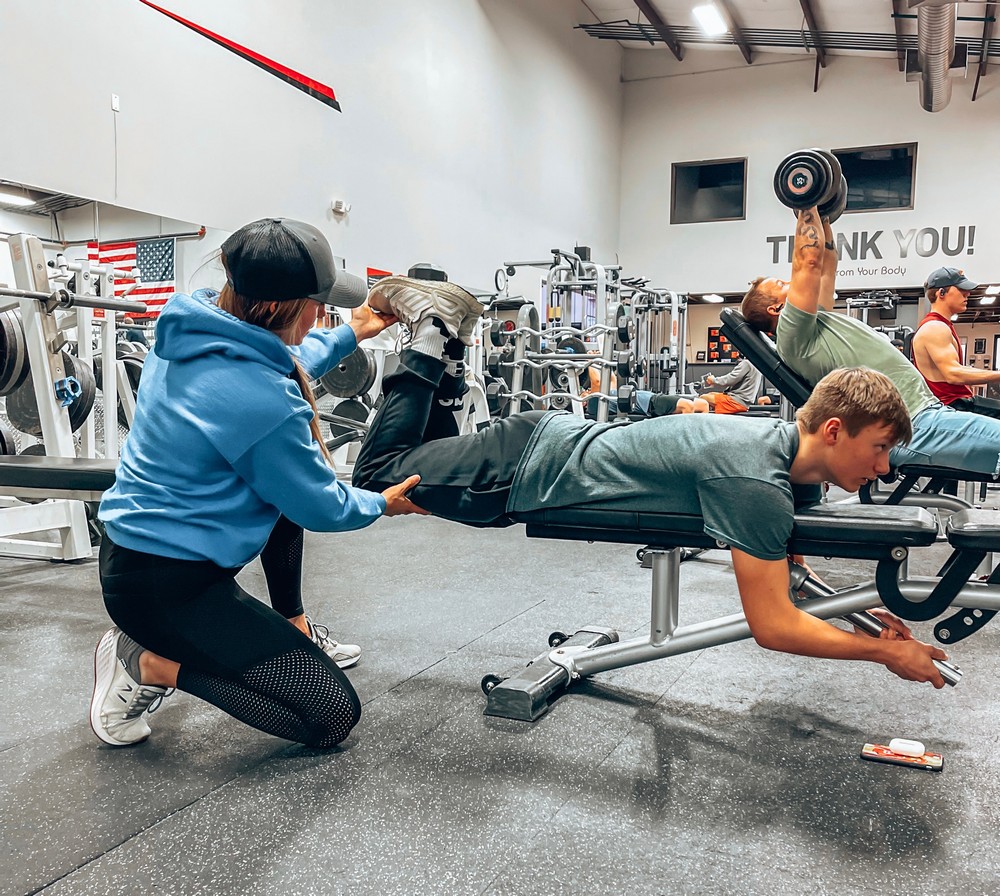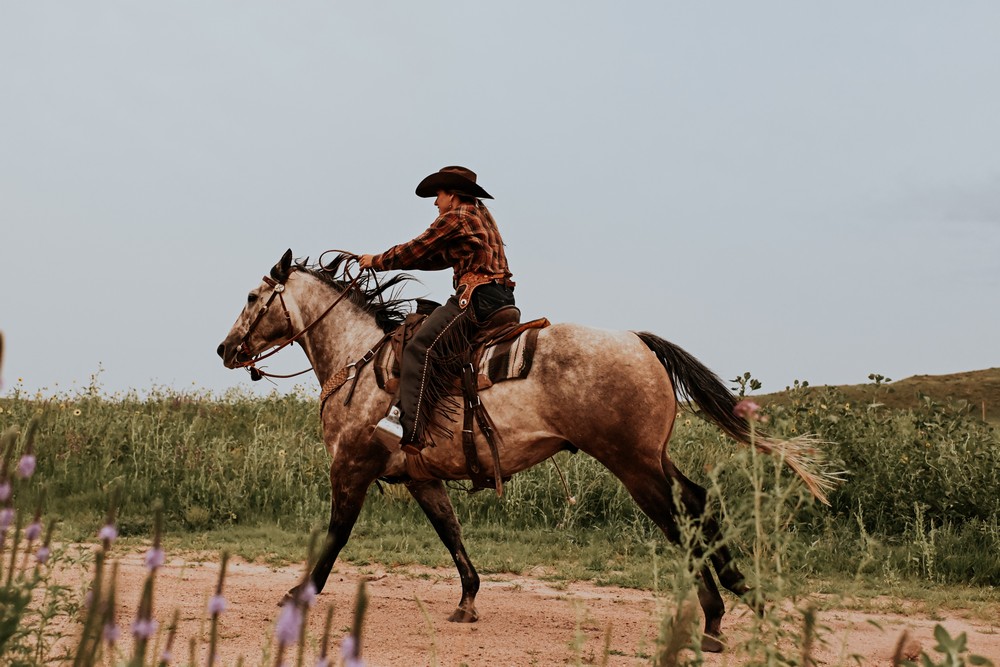 Website: www.westernworkouts.com
Instagram: @western_workouts
Linkedin: www.linkedin.com/in/kelly-altschwager-90056210/
Facebook: www.facebook.com/KAFWesternWorkouts
Image Credits
Danja Barber Photography Nichole Chirico Photography Jennifer Dennison Photography
Nominate Someone:
 ShoutoutDFW is built on recommendations and shoutouts from the community; it's how we uncover hidden gems, so if you or someone you know deserves recognition please let us know 
here.