Meet Kathleen Erickson: Visionary & Integrator, Entrepreneur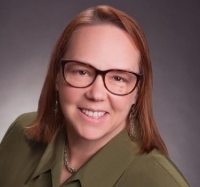 We had the good fortune of connecting with Kathleen Erickson and we've shared our conversation below.
Hi Kathleen, let's start with a hypothetical. What advice would you give to someone facing insurmountable odds?
When facing challenges that seem insurmountable, focus on a step-by-step plan. A mountain cannot be leapt over, you have to take it one step at a time. Sometimes, you need ropes, chains, or other tools to assist your ascension. You may even need help from people. To take on a challenge that causes you to pause to see it is too great for you to take on, think about it in terms of the mountain. First, write out the reason to climb over the mountain. Next write out the reason why you cannot make it over. Then begin compiling tools and listing people to help you take your first step up the mountain. Taking a step up doesn't mean you will not roll back down the hill, so you need to make sure you add safety harnesses to your tools. You then go to step number two, three, and so on. Always have the safety harness on because you may slide down once or twice…just don't give up! A critical failure will never be a catastrophic failure unless you fail to plan for it.
What should our readers know about your business?
I'm in the hard stage of a start-up business. Everything is ready to go, just waiting on funding. Like everyone struggling out there to capture those investor's dollars, where Sharks may be swimming, they are not usually biting on your offerings. Most investors are looking for IT, Telecom, Oil & Gas…the things that turn their money into instant gold. That is truly easy to understand…they worked hard to make their money and now they want to make it pay large dividends fast. It makes creating from scratch a bit harder to get noticed. Now, don't get me wrong, there are a large following of people who are excited about my vision, and can't wait for it to open so they can invest in the 2nd one…but that will not help me get to that point. Timing, patience, perseverance, and moxie will get this project off the ground, and then we can take it to the next level, which is expansion, where there are hopefuls waiting to cash in. My desire to solve the problems in the golf industry will be realized because as the word of this gets out, the people who will benefit from it will be storming my doors to use the facilities.
Any great local spots you'd like to shoutout?
I live in Frisco, but a trip down to the JFK memorial site in Dealy Plaza, downtown Dallas, is an historical place that needs to be shared. President Kennedy was gunned down during a lap around the city. Conspiracies flourished and people were charged. The museum tour of the 6th floor Book Depository and walking around the plaza grounds are a must see. We might get to the Aquarium in Dallas, but we'd definitely get to the Ft. Worth Zoo in Ft. Worth, TX. Plenty of golf to choose from, the courses are a must to play, followed by Mexican food at a variety of restaurants like La Hacienda Ranch, Christina's, and Chuy's. Top off the trip with a dinner at Brazilian food served by waiters in Gaucho pants and wielding ska-bards full of scrumptious meat…EG Steakhouse. All of these are in Frisco, TX. We'd probably hang out in The Star at one of the outdoor patios for wine and/or spirits…my favorite being Sushi Marquee upstairs, where they have hot Saki on tap!
Who else deserves some credit and recognition?
There will always be someone in your life that gave you the inspiration to move forward with your dreams, I happen to have many. My husband Mike, who suddenly passed away from un-diagnosed heart disease, was my muse. He gave me my passion for golf and the reason the fix the problems that exist. Next, there are three women that brought me to where I am today: Tricia Harvey, my youngest sister, told me to get out of my house and network with people…don't hide your love of GOD under that bushel; next would be MJ Pritchard, former boss now very close friend and mentor, brought me out of my shell saying things like "you are exactly the person that is needed in the role of Chairman of this women's group."; then there is Kenda-Le Pernin, business coach, consultant, mentor, and very close friend who has gifted me with leadership skills and helped me hone my culture statement, vision, and mission so that others can realize my dream. The piece that drives me so profoundly is my base of life, the words from the Holy Bible. This book has pretty much everything you need to succeed in business and life by adhering to its message: Love GOD with all your heart, soul, mind, and strength, and love your neighbor as yourself…that makes everything very clear.
Website: http://www.theshortgameplace.com
Linkedin: https://www.linkedin.com/company/the-short-game-place%C2%AE/
Twitter: http://www.twitter.com/ShortGamePlace
Facebook: http://www.facebook.com/theshortgameplace
Youtube: https://www.youtube.com/watch?v=EYr-RhH26Gc