Meet Joe Garcia: Photographer & Grocery Store Manager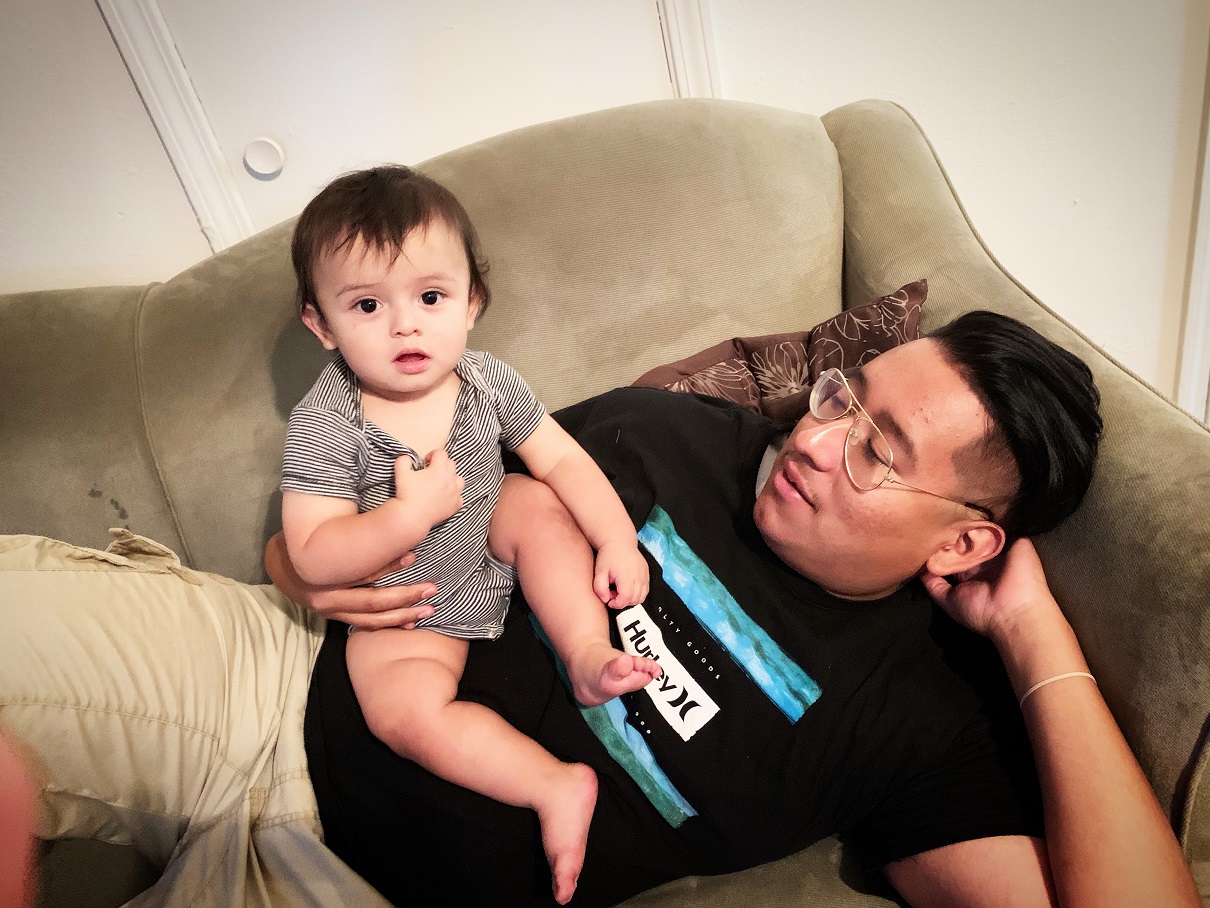 We had the good fortune of connecting with Joe Garcia and we've shared our conversation below.
Hi Joe, what makes you happy? Why?
There's common things that make everybody happy, but its only a temporary happiness, such as money or a new car. When I look at life as a whole there's a few consistent things that make me personally happy. This is a very deep and personal subject to me. For about 6 months I was battling a very bad depression. It was definitely one the hardest times of my life. I wouldn't wish that feeling on anyone. At times I felt as if my life had no value and it would be better off without me. If I had gotten this subject a few months ago I wouldn't have known how to answer. This past February I got the help I needed and through the grace of God I was able to overcome it. I found my smile again and realized the key things that make me happy. I don't have any kids of my own, however I have four adorable nephews. Their names are Jayden, Abner, Maverick, and Joshua. I love spending time with them, whether it's just laying on the couch and watching them play or going to WWE shows. They honestly make me feel like a superhero. I started a new job as an assistant store manager recently and Abner said, "You just got hired and you're already a manager." Little comments like that mean the most to me. Maverick will always want to hangout with me even though he's only 4 years old. He'll say things like "Hey Joe, how about you take me to the zoo or wrestling?" About two years ago I remember taking Jayden and Abner to go play basketball. Jayden said to me, "Joe, you know me and Abner see you kinda like a dad since you hangout with us more than them." I remember being very touched by that and holding in my emotions. Even as I type this, I have a tear. They honestly mean the world to me, and I pray to God that I've been a positive role model in their lives. I've been doing photography for about 9 years. It's something I enjoy to do and let's me get in my zone. My favorite part about photography isn't the actual photo shoot though. My favorite part is whenever I send the final photos to my client. Once I hit the send button, my heart races waiting for a reply wondering how they're going to react. "OMG! I LOVE THEM!" "AWESOME THANK YOU JOE!" "YES THEY'RE PERFECT!" That's when I get a sense of relief and happiness. Seeing my clients happy and share them on their social media, makes me happy knowing I was able to create the perfect moment for them. It's a very fulfilling feeling. Outside of photography, I have a full time job as an assistant store manager for a small grocery store. I've been doing retail for 6 years and have climbed up the ladder, starting off as bagger back in 2011. I took a 3 year break and just recently started again in 2020. To my surprise, I haven't missed a step. I honestly work my butt off for this. This is something I love to do and it greatly shows. My manager lets me know how much of a big difference I've made since being there. That is why I take so much pride being considered an essential employee during this Covid-19 epidemic. I work hard to get everything stocked as fast as possible, so that I can help my community. Whenever I'm out with family or friends, I'm usually the life of the party. I'm not trying to brag because I only see myself as a humble young man. I love to make my family and friends laugh. At times I do it unintentionally. I just kinda speak my open mind and everyone finds it hilarious. A coworker once told me, "Bro, you're funny and you're not even trying to be funny." I'm sure you could make a long list of all the random silly things I've said or done in my life. From wanting to make my entrance to a Latin Trap song at my cousins wedding to referring to a carafe as a catheter during brunch. From the time I did a full 180 turn when my coworker said my crush was around to the time I told my friend I had goosebumps from having to go to the restroom. I simply love to make my family and friends laugh. I find happiness in life, knowing I'm making an impact on other people's lives. Whether it's my photography clients or my customers at work. I use my God given talents to create beautiful photos for my clients and work like an absolute beast at my small grocery store. I love my nephews, family and friends so much. I wish that I've made a positive impact on their lives and also make them happy. If I've positively helped at least one person in my life, then I'm blessed to do so. If I've made an even bigger impact on a bunch of people, then that's a life well lived. This is my definition of happiness.
Alright, so let's move onto what keeps you busy professionally?
I guess you could say I have two careers. Grocery store retail and photography. I would definitely say photography was the most challenging because the majority of what I was learning along the way was self taught. I'm not just a photographer but also a business manager, promoter, planner, creative manager. Everything started from nothing and I turned it into something. I'm blessed to have a website with clients photo shoots. Grocery store retail was easier mentally but not physically. Ive been working my butt off since day one. However I did reach a point where I wasn't happy with management and decided to leave. Now that I've returned to it, I've realized that I do love what I do. I still have a lot more to learn tho.
Any places to eat or things to do that you can share with our readers? If they have a friend visiting town, what are some spots they could take them to?
The best pizza in town is definitely Greenville Ave Pizza Co. Hands down. I enjoy going for walks at White Rock, Duck Creek or Springfield Park. The Sixth Floor Museum and Dallas Art Museum are very interesting.
Who else deserves some credit and recognition?
First, I thank God for everything in my life and making be the man he destined me to be. Thank you to Margarita Reyes for being my number one supporter with photography and life. Thank you Cee for having the confidence in me to return to grocery retail. Thank you to my cousins for accepting me for who I am. Thank you to my friends who decided to stick by my side as I was battling depression. Much love.
Website: https://mrjoegarcia.wixsite.com/joegarciaphotography
Instagram: https://www.instagram.com/mr.joegarciaphotography/
Facebook: https://m.facebook.com/mr.joegarciaphotography/
Image Credits
Joe Garcia