Meet Jennifer McAlister: Author, Speaker, Designer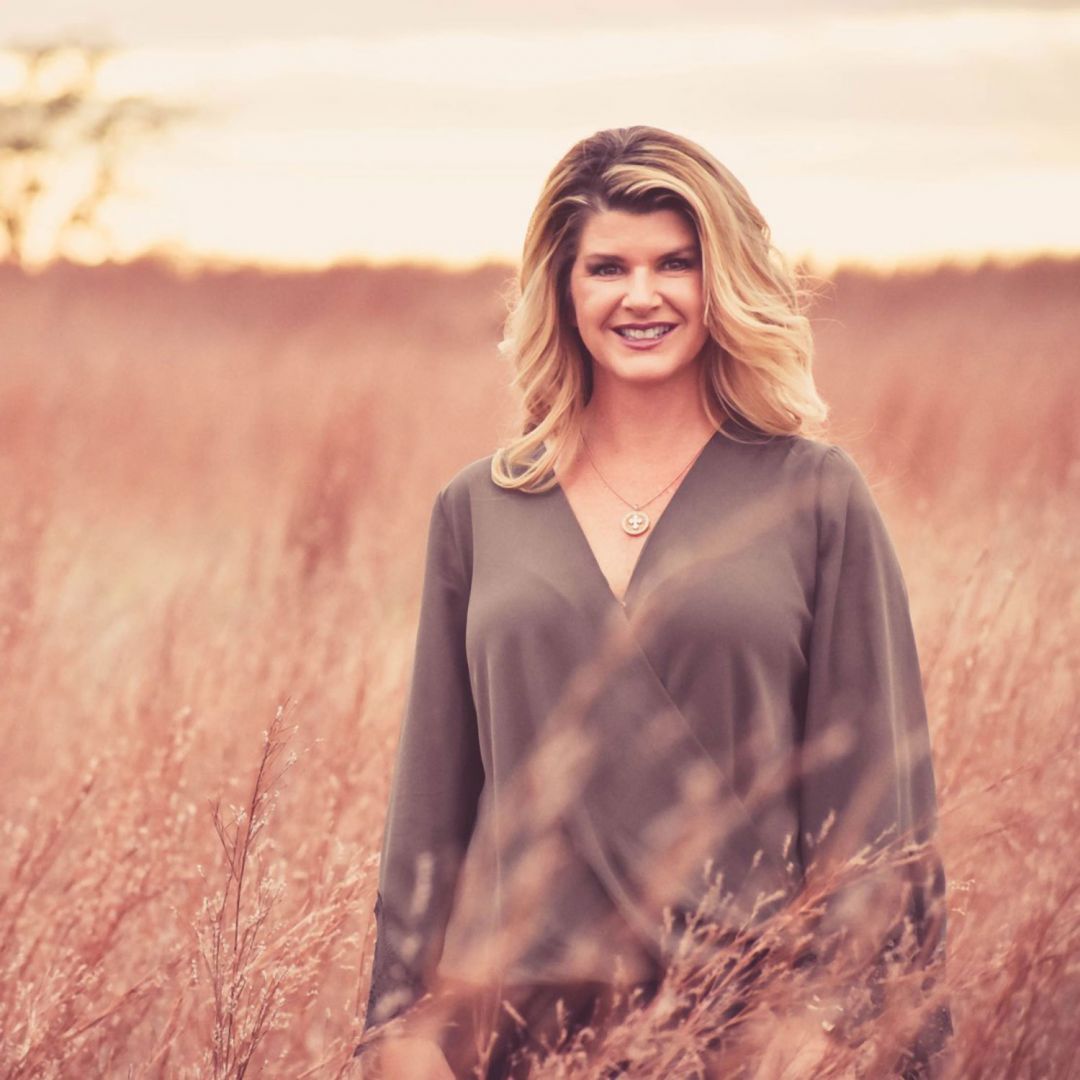 We had the good fortune of connecting with Jennifer McAlister and we've shared our conversation below.
Hi Jennifer, let's start by having you share some wisdom with us. What advice would you give to a friend facing insurmountable odds?
Years ago, I set a personal goal to run the Boston Marathon. But not just anyone can register for the race—I needed to finish a marathon in under three hours and 45 minutes. On my quest to qualify, I can't tell you how many times I wanted to give up! I ran five marathons in 2011 trying to increase my pace, but was dismayed to find that it was only getting slower. Quitting seemed like the logical thing to do—that is, until I read a cardboard sign that changed my perspective. I was at mile 23 of the Fort Worth Marathon and I felt horrible. So much so that I was secretly hoping I'd twist my ankle so I'd have an acceptable excuse to drop out and accept a "DNF"! I was in a bad place both mentally and physically. This was my fourth attempt that year to get the qualifying time I needed, but I knew in my bones that it wasn't going to happen. The weather was hot and humid as only Texas can be, making my pace sluggish and my attitude self-defeating. I only had a few more miles to go to complete the 26.2 mile race, but I couldn't bring myself to care. Everything within me wanted to stop running. My mantra—reminding myself that I didn't come this far just to come this far—failed to motivate me. My tired legs couldn't care less about inspirational self-talk! I've learned that when I'm hurting, disappointed, or tired, it's easy to practice what I call "stinking thinking." My thoughts spiraled from feeling discouraged about this race to feeling discouraged about all races I would ever run: "I don't even care if I qualify for the Boston Marathon because I don't ever plan on running again." "I must secretly hate myself to pay for this pain! Why do I continue to attempt something that is impossible for me?" "I've proven time and time again that I don't have what it takes, I should just quit already." That last thought was about to prevail—I was about to give up on my dream!—when I looked up and saw a handmade sign on the side of the road. Written in black marker on cardboard, it said: "The pain of discipline or the pain of regret – you choose." I'm grateful for the person who took the time to write and display this message. The pain of discipline is temporary, but the pain of regret is lifelong. With this new perspective, I told myself again: you didn't come this far just to come this far. This time, I believed it! I pressed on and crossed the finish line, full of joy that I committed to completing what I started. The temporary pain I endured running those last couple miles was exponentially less painful than the regret I would have felt had I quit at mile 23. I didn't qualify for Boston at that race, but I did learn an important lesson that enabled me to realize my dream the very next year when I crossed the St. George Marathon finish line with a 3:40 time. I finally qualified for the Boston Marathon, and with five minutes to spare! Yes, the discipline needed to attain my goal was at times painful, but the joy of accomplishment was more than worth it. We will all experience "mile 23" moments in life. The feeling when you can't bear to take one more step—and you don't even want to try. It's at these moments when we have to pick our pain. Why? Because there is no such thing as a "pain-free" route in life. Starting a business is difficult, studying for a degree takes discipline, and being a good parent requires herculean doses of both endurance and patience. Achieving our life goals takes commitment, so I remember that "desire realized is sweet to the soul." (Proverbs 13:19). It's important to remind ourselves that our best future always passes through the furnace; if we endure and resist the temptation to quit, we will be refined and ready for the blessing. What can prevent us from reaching our goals is believing the lies we tell ourselves: the odds are insurmountable, the journey is too painful, we don't have what it takes, we've failed too many times… The reality is that failure is a necessary obstacle because it's a wonderful teacher! It really is all about our perspective. When we understand that failure is the first, most crucial ingredient for success, we won't get discouraged. Motivation comes from a steadfast attitude that embraces failure, rather than fears it. I believe persistence is more important than talent, education, and even physical ability because it is the barometer of how much you want something and how many times you are willing to get up and try again until you succeed. The pain of discipline or the pain of regret – you choose. ______________________________________________________________________________ And Jesus said to him, "'If You can?' All things are possible to him who believes." Mark 9:23
Let's talk shop? Tell us more about your career, what can you share with our community?
I've been a graphic and web designer for many years. The creative side of me loves to see something in my mind and then bring it into existence via a logo, poster, website, or even a book cover. When I decided to write my book, Press On, I used my design knowledge to create the cover as well as the book's website. Both designing and writing are important to me, so the opportunity to combine these skillsets to make Press On a reality was a blessing. I am most proud that the book received the 2018 Christian Literary Reader's Choice Award. I'm very thankful that my story inspired others, and I pray the book continues to encourage others in the future. After my book was published, I submitted a devotional based on Press On to Bible.com—and they accepted it! Since then, I've had the joy of being a partner with the YouVersion Bible App and have been writing devotionals for them ever since. I'm still in awe that Bible.com's global platform has allowed my writing to reach a much wider audience than it ever would have without that exposure. As of this writing, over 234,000 people around the world have downloaded my devos. What an honor it is to be a part of the Great Commission! Quite a few of the stories in my book and devotionals highlight the lessons I've learned while participating in endurance events. From marathons to Ironman triathlons, I believe that these races are reflective of life. It's true that life is a marathon, not a sprint. The upward climbs, downward descents, and long stretches of highway can sometimes lead to discouragement, but if we refuse to quit, choose to press on, and persevere through temporary pain, a beautiful finish line awaits us!
Any great local spots you'd like to shoutout?
I'm proud to live in Fort Worth and love playing tour guide when friends come to visit. I spend a lot of time running or biking along the Trinity Trail, so I would take them to the trailhead for breakfast at the Press Café. (I wouldn't make my guest run, but they could at least see the Trinity Trail from the restaurant patio!) After that, we would go to the Fort Worth Zoo and Botanic Garden or to a museum in the cultural district to spend the afternoon. (The Kimbell and the Modern Art Museum are on the same city block so you can visit both in a single trip.) For lunch, Joe T. Garcia's is always a favorite, followed by a tour of the Stockyards. To wrap up a very busy day, I would introduce my friends to downtown Fort Worth and let them decide if they would rather dress up for a concert at the beautiful Bass Hall or laugh at Four Day Weekend, a great improv/comedy show!
The Shoutout series is all about recognizing that our success and where we are in life is at least somewhat thanks to the efforts, support, mentorship, love and encouragement of others. So is there someone that you want to dedicate your shoutout to?
I'm very blessed that my best friend and biggest supporter also happens to be my husband, Jason. Everything I've accomplished is a direct result of his constant support and encouragement. It has been said that life shrinks or expands in proportion to one's courage. Jason has lovingly pushed me outside of my comfort zone on many occasions. From riding motorcycles to participating in endurance events, there is never a dull moment with him by my side! I would also like to thank my manuscript editor and friend, Tammy Kling. Her help while I was writing my book, Press On, was invaluable. Contact OnFire Books when you are ready to write your book! Another friend and amazing editor I would like to thank is Mary Carden. Mary proofreads and edits all of my devotionals for Bible.com. Her gift with words and eye for detail is a much needed strength that I rely on. She can clearly see what I clearly miss! Our relationship is an example that we need each other in this world! One of my mission statements for life is encouraging others to greatness by pointing them to Jesus. He heard my prayer and has opened many doors for me to reach my own goals, and for that I am very grateful!
Website: http://press-onbook.com, http://www.jennifermcalister.com
Twitter: @jennymac777
Facebook: https://www.facebook.com/BOOKPRESSON/
Other: https://www.bible.com/search/plans?q=jennifer%20mcalister
Image Credits
Stephanie Freydenfelt (personal photo and motorcycle photo), Kara Robinson (Boston Marathon photo)