Meet Israel Isas | Filmmaker & Motion Designer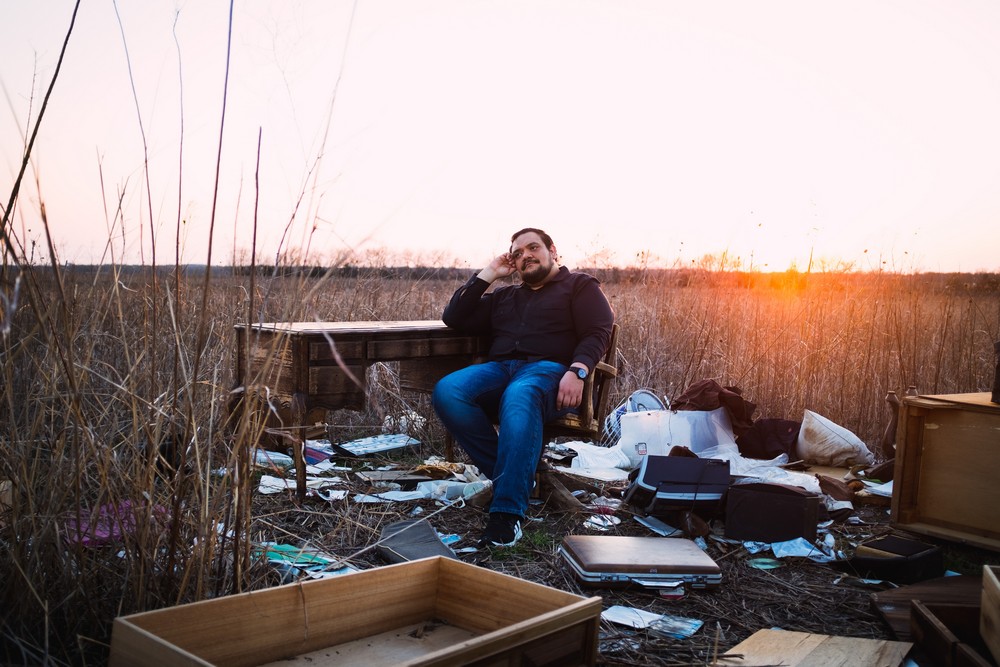 We had the good fortune of connecting with Israel Isas and we've shared our conversation below.
Hi Israel, how do you think about risk?
Taking on a creative career is a risk in itself. It's nothing but long hours and sacrifices in hopes of getting your work seen, rewarded, and valued. If you don't have the drive and passion for it, then you're in the wrong field. I have no regrets being in the video/film field. I've taken many risks, but they've all worked for the best. I gained a new experience, learned something new, or started a new relationship. Creating is what drives me and I've chosen video and filmmaking as my way to accomplishing that. I am a man of faith and I am a firm believer that God will always take care of me. Because of that I don't have much fear of failing. 
In 2012, I made my first big decision to quit my full-time corporate job of 3 years and go on tour with the rap group New Boyz. How they found me was a bit crazy. When I graduated from Ai in 2009, I uploaded a video to YouTube. It was a very stylized video of a DJ spinning that was meant for my college digital filmmaking portfolio. I did a lot of crazy editing with various camera angles that I shot, edited and directed. It got barely any views and I forgot about it. Until one day when I got a very suspicious email from the group asking if I was interested in working with them. They mentioned they'd performed with Lupe Fiasco and owned a Red One camera. I was very skeptical about it, but managed to convince them to fly me out to LA to meet and talk more in depth about the project they had in mind. That following weekend they flew me out to LA. We discussed the project for a few hours and said "We're going on tour next week and we want you to do all the creative". I came back to Texas, put in my notice and left a cozy, safe corporate video job to pursue this adventure. Didn't even have plans for what to do when it was over. I had very little savings at the time, but I knew I couldn't miss this opportunity. 
I did the tour and it was a rollercoaster of emotions. It had its best and worst moments like almost falling off the stage during a live show in Japan, watching a child get trampled in a school in the Philippines, directing the music video for "FM$" in the middle of traffic in front of the Arc D'Triomphe, and getting vertigo from exhaustion in Paris. The worst part was that the group ran out of money midway through the tour and still owe many others and myself to this day. There were times I felt I was going to be stranded in some country. I did so much work for the New Boyz in a span of two months. I was the photographer, videographer, and designer. Looking back, not many can say they were early pioneers of the YouTube rap travel vlogs, have a music video shot in different countries and designed an album cover. After that experience, I chose to pursue freelance and started to get work with local agencies that led to work with Nike, Sky Sports, and Michael Johnson Performance. 
The next big risk I took was starting a creative agency with some friends and having a megachurch be our main investor. The deal was simple. Take work from the megachurch as the main client, grow and take on other clients. 
We crashed and burned in 3 months flat. We completely underestimated the workload from the church itself since we replaced their creative team completely and our CEO was withholding information from our team and the church investor. He kept overpromising and underdelivering on projects. We were overworked, constantly stressed, our leader kept doing his own client work and not the church's work. They pulled the plug once they saw how much of a mess it was. 
The church decided to hire me along with my friend/coworker. They didn't have a problem with the quality of work we were delivering. The next 4 years would be a very interesting time. During this time, I got to grow spiritually and be at my most creative. I was challenged greatly, grew as a leader and got to see more of the world with them. 
We pulled weekly concert quality visuals, on-going TV show, high concept visuals for sermons, conferences and original Easter and Christmas productions. One of my last assignments allowed me to travel to Jerusalem to film and photograph a two week long Holy Land experience. I'm very thankful for that project to this day. It made me realize that God will take care of me no matter what decision I make. He gave me a drive to be a filmmaker and a creative and I wanted to continue that gift. 
After that, I decided to go back to freelance and get back into the client/agency world. I began to take contracts with production companies and corporations like Mary Kay and American Airlines.
In 2019, I took another leap to work with Funimation (now Crunchyroll) as a contractor. The company was going through a major restructure and a steady future wasn't guaranteed. Although my time with them was short, I'm very glad to have worked there. I got to work in an industry that had a major influence on me growing up and getting to be a part in continuing that for the next generation was rewarding. I got to work with one of the best and talented people in the industry. One of my biggest achievements there was getting to cut the theatrical trailer for the 4K re-release of AKIRA. A film that had a major impact on me and many creatives around the world. 
Right now, I am currently working at Cheil as a Senior Video Editor doing work mostly for Samsung. I lead my career with no set plans and to be ready for anything, to go with the flow and allow things to develop. I never lose sight of my goals. So far, it's been a wild ride but I wouldn't change anything. It's good to take risks. Just remember to always assess the situation and ask yourself how it could benefit you in the end. If the pros outweigh the cons, then go for it. There's no growth staying in the comfort zone.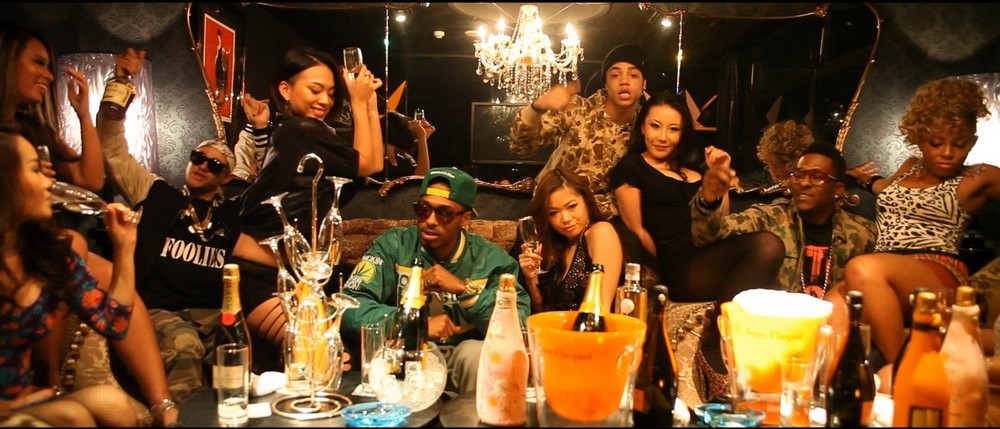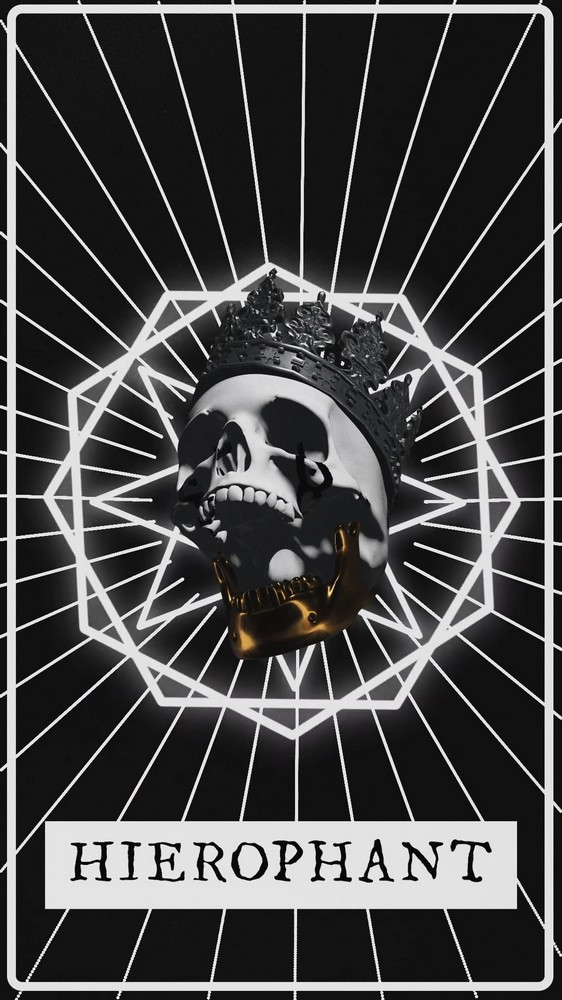 Let's talk shop? Tell us more about your career, what can you share with our community?
My goal is to create work that is exciting, engaging, and memorable. One of the best compliments I've received is that "You know how to make things look energetic" and "you have a very youthful look". It's funny to me because I never intended it that way. I tend to channel the content that I grew up watching and try to channel that feeling in the hopes that the audience gets to experience that as well.
My narrative work mostly focuses on themes of supernatural elements while my music related work is more kinetic, and sometimes story driven. Most of the time I'm just thinking of ideas and think "that would be a very dope scene". I've gotten to work on many exciting projects throughout the years and can't say the road was easy. Every production I've been a part of had its obstacles. Either there's budget restrictions, actors or crew canceling, memory cards failing, cameras acting up, location not secured, or just plain nature acting up. The key to success in video/film production is how quick you can come up with solutions, while keeping a level head. 
I can't say that every video I've done has come out exactly how I've storyboarded it or written it. Some were complete failures but every once in a while I got to capture some good moments. Some of my best work came from moments of spontaneity. I used to get very stressed when I was put on projects that went out of my control. 
It wasn't until I worked at a megachurch that I learned to embrace chaos and work alongside it (perks of working in a heavy self-leadership driven culture). We did so many projects in such a small time frame with little to no budget. It was there that I learned to accept the flaws and think of quick solutions. Our end goal was to deliver excellence. I'm very grateful for my time there because I really got to grow in my craft. Got to focus on what I loved to do and every once in a while, I got to make some very memorable pieces. Very thankful of the creative team I got to work with there as well. To this day people think the sermon openers are commercial spots for brands. 
Part of my self-discipline I owe to my parents. I grew up a first generation American born Latino in the nineties, as an only child, and immersed in pop culture. I took art classes and had the drive to create at a very early age. I'm appreciative of my parents for pushing me to keep the Spanish language and the many trips to Mexico to spend with family. It really enabled me to have love for both cultures. It's because of this upbringing that I am who I am.
My parents came to this country from nothing and had to start from scratch. Both of my parents had degrees they couldn't use without redoing school in the US. They both worked hard throughout the years and taught themselves the necessary skills to move forward. They taught me the importance of having a good work ethic, to always seek out opportunities and never settle. They taught me that if you want to learn something, try your best to teach yourself, find a manual and just learn it. I took this lesson into college and pushed myself to learn new techniques and break down methods I'd seen from media at the time. I was always on the internet looking up creative cow forums to learn After Effects. My friends and teachers would make fun of me whenever I told them an idea I had, but when it came to final execution they would be impressed and ask how I pulled it off. That's why my approach to filmmaking is to take the role of many hats. Don't be afraid to teach yourself new tricks. You're going to fail, but you're going to learn and grow from it. 
Always invest in yourself! Whether it's time or money, it's important to invest in your creative growth. Don't wait until a client pays you to do it. Most of the work that got me jobs was from personal projects. It was rarely ever for the actual client work. Another powerful lesson I learned was don't underestimate the power of editing. When I was in school, I saw editing as a daunting task that nobody wanted to do. Everyone wants to direct or be a cinematographer. Hardly anyone wants to be a producer or editor. I realized editing gives you full control of the piece's story, look and feel. Through editing, you become a better director and cinematographer. You learn to feel the story before the start of the production. You get an idea on what kind of performance you need from the talent. You learn to see the movie sequentially and know what to capture to help the flow of the film. The films/shows that have the best editing are the ones that you don't notice the edit.
It's hard to say what my favorite projects are. I'm proud of many projects I've been a part of. Some of the highlights have been going on tour with the New Boyz, doing early YouTube travel vlogs, and directing the music video "FM$" (which got popular years later thanks to the Kardashians). Traveling to very beautiful scenic locations like Colorado, Jerusalem, and White Sands. Filming in a Frito-Lay factory and tasting a fresh Dorito chip fresh off the line (completely different). Creating for major brands like Nike, Sky Sports, Mary Kay, American Airlines, Sony, and Samsung. Most recently getting to cut a theatrical trailer for a global re-release of AKIRA. And looking forward to whatever comes my way next. Keep creating, friends!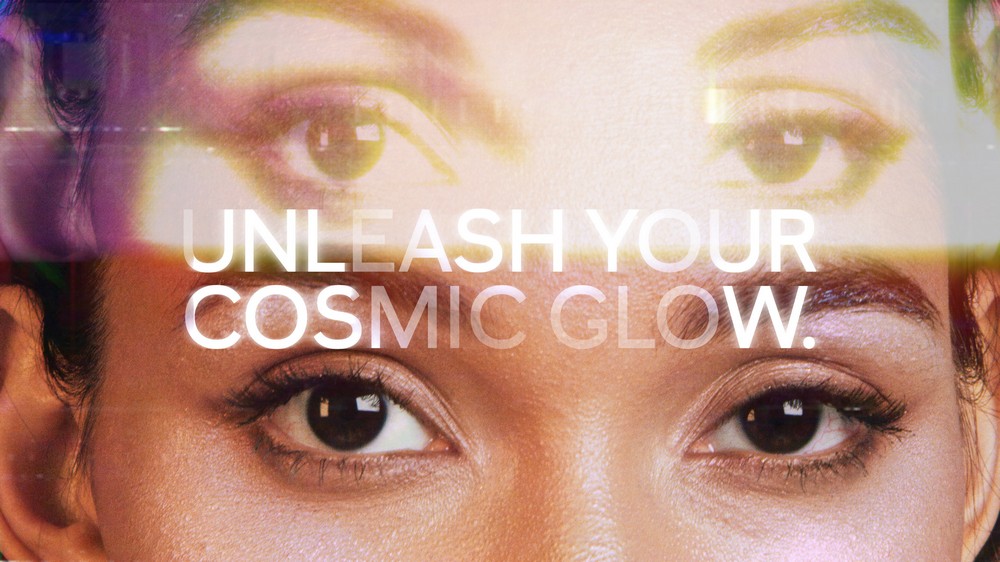 Any places to eat or things to do that you can share with our readers? If they have a friend visiting town, what are some spots they could take them to?
Oh man Dallas has then best gems in town. Been living in this city since 2005 and I'm still finding new things to do. I enjoy walking around, getting coffee, finding bookstore and exploring new spots.
The Trinity River trail has a hidden gem. Right outside the city there's a trail that leads to a very shady looking area but you'll find an abandoned old wooden train track and a mini waterfall. There's a bike path that has a bridge where people have put love locks like the ones in Paris.
Then you can go to Trinity Grove and just get some food and explore around. Find the now almost gone Shepard Fairey mural and if you're up for it venture a bit further down the street there and you'll find Clyde Barrow's childhood house.
Then you can visit and check out Sylvan Thirty area and get some coffee at Houndstooth. You can get some dope photos of the Belmont Hotel and some murals nearby.
You can venture down to Bishop Arts and hit up Revelers Hall for a drink and some live jazz music. You can bar hop or go get some coffee and some books at WIld Detectives. After that you can check out the Texas Theater and explore around that street. Visit the speakeasy in Xaman Café and get tapas and drinks.
The Joule has one of my most favorite hidden gems and it's the Tachsen Bookstore. I'm an artbook and photography book fanatic. Always a great time getting some coffee from Weekend and glancing at some coffee table books. You can wander around and see the giant eyeball. Of course you can't miss the Dallas museum of Art, Nasher, and the DSO.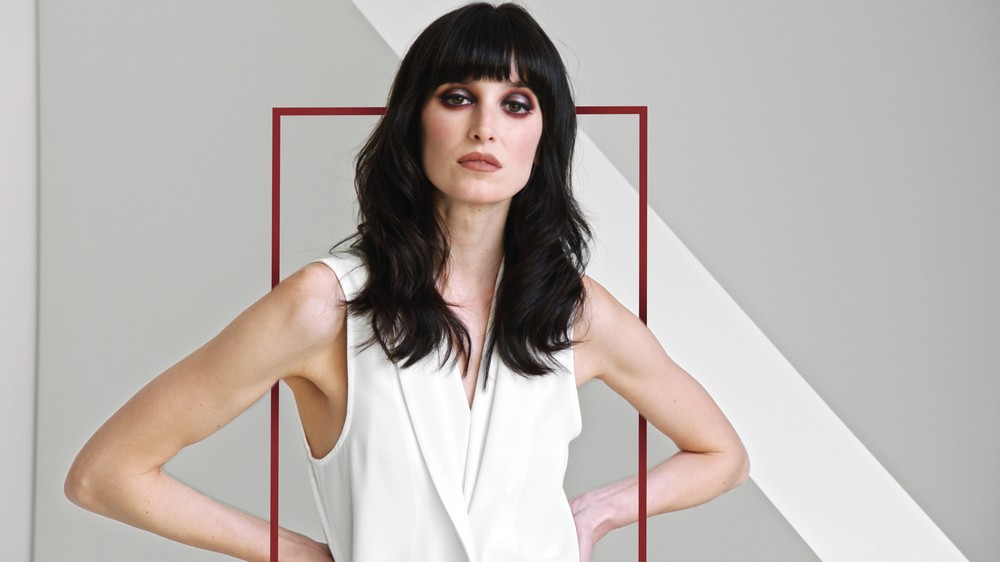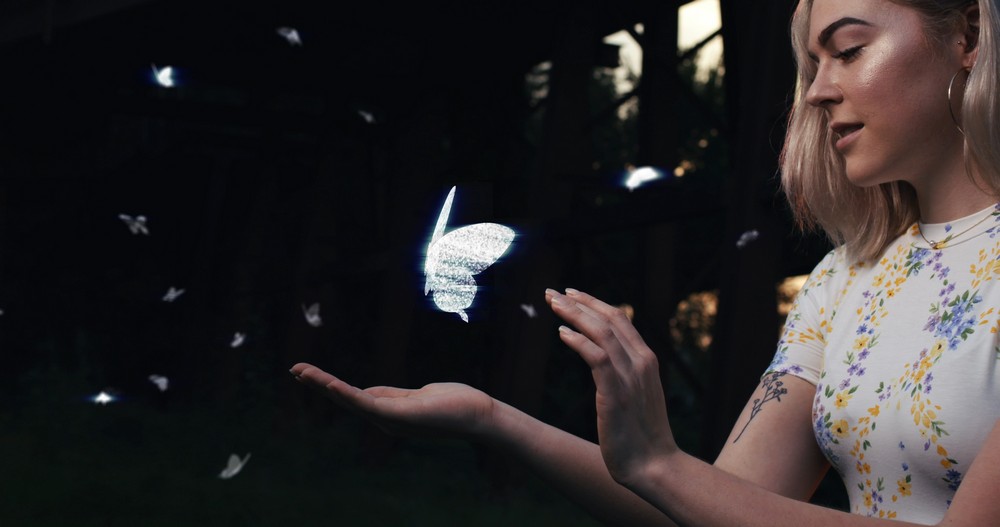 Who else deserves some credit and recognition?
I'd like to give a big shoutout to my family and friends without them I wouldn't be where I am today. Friends like Ky Ngo, Jonathan Reyes, Shaddai Berron, Joshua Wethington, Walter Parenton, Matthew Krause, Brian Magallanes, Rolf Nelson and many others. Some books I highly recommend are "Making Ideas Happen" by Scott Belsky as well as "Damn Good Advice" by George Lois. Also the creatives I look up to Ash Thorp, Beeple, Chris Do, Joyce N Ho, Rob Chiu, and Danny Yount. My top favorite filmmakers that inspired me to go down this path Alejandro Gonzalez Iñarritu, Alfonso Cuaron, Martin Scorsese and Wong Kar Wai.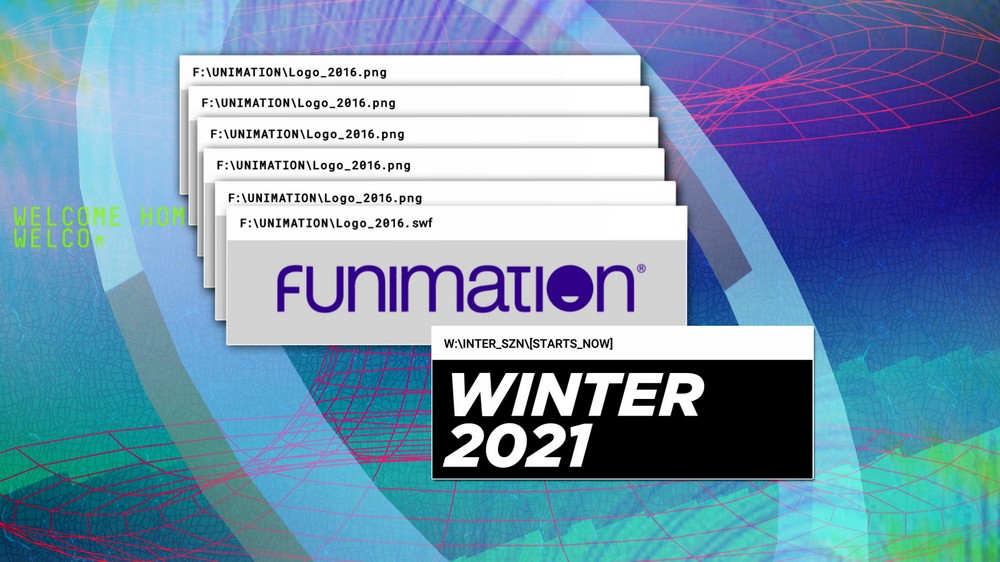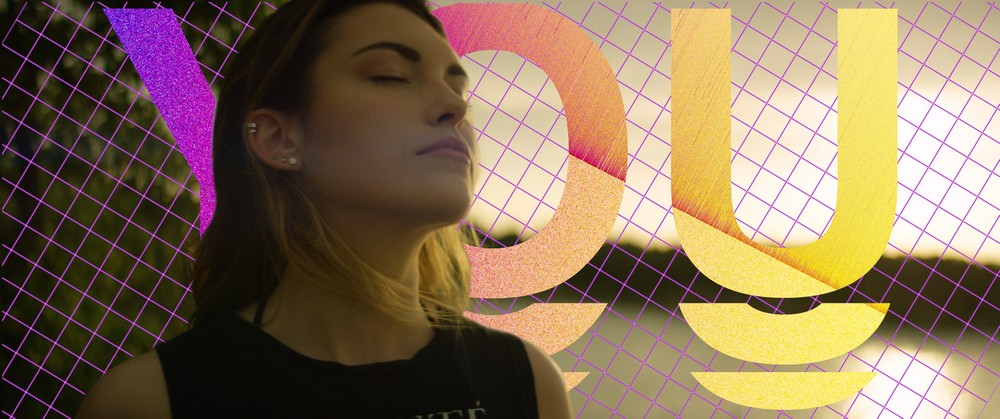 Website: israelisas.com
Instagram: instagram.com/takeitizzy
Linkedin: https://www.linkedin.com/in/israel-isas-b3207521/
Twitter: https://twitter.com/takeitizzy
Other: Portfolio https://www.behance.net/takeitizzy Vimeo https://vimeo.com/takeitizzy
Nominate Someone:
 ShoutoutDFW is built on recommendations and shoutouts from the community; it's how we uncover hidden gems, so if you or someone you know deserves recognition please let us know 
here.