Meet Gayle Cotton | President, Circles Of Excellence Inc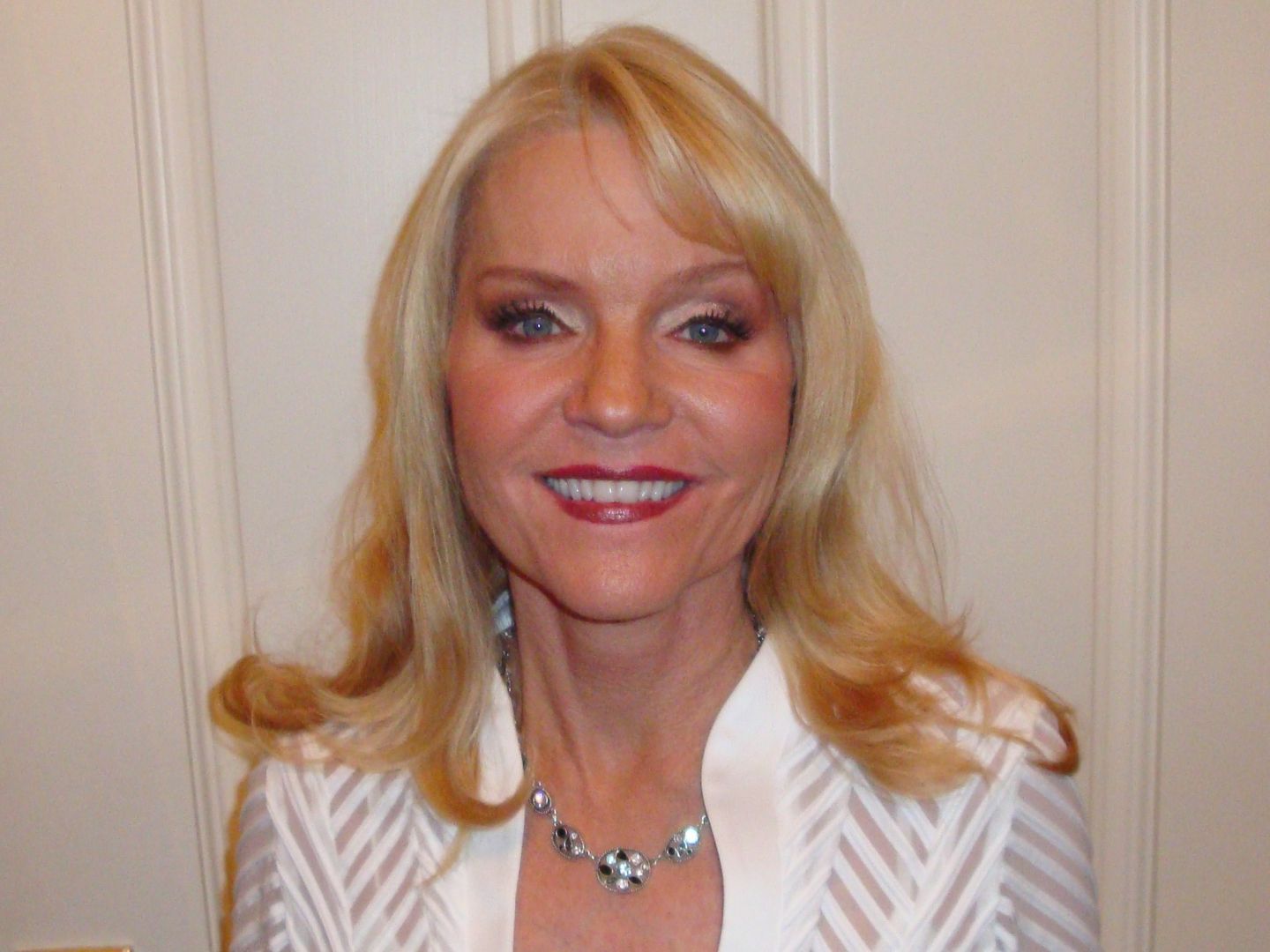 We had the good fortune of connecting with Gayle Cotton and we've shared our conversation below.
Hi Gayle, how do you think about risk?
My whole career has been about the willingness to take risk. Early in my career during the nineties, I was asked by a training company in Geneva, Switzerland to move there to develop Management, Marketing, Presentation Skills and Cross-Cultural courses for The United Nations and international companies throughout Europe. This required a major life and career change and was certainly a financial risk. After considerable research and preparation, I decided to take the opportunity and move to Geneva. Although my background is in Humanities and Behavioral Science, with an emphasis on Cultural Science, I quickly discovered that corporate training, executive coaching, and even keynote speaking for global companies and international organizations has different challenges than for U.S. based companies. I learned I had 3 strikes against me. Strike 1 was I'm American, and their question was "What do Americans know about different cultures?" Strike 2 was I'm female, and at that time there weren't that many women in the higher levels of the work force. Strike 3 was I'm blonde, and I quickly found out that the dumb blonde jokes are global! I really had to put my knowledge to practice. Business in Geneva was much more conservative, and I realized that my more casual appearance needed some refinement. How did I need to look, behave, and present myself to be accepted? After some evaluation and guidance, I decided that failure was NOT an option. I would adapt in whatever way necessary and succeed. I put my long hair in a French twist, wore longer skirts, and high heels. I also took a more formal approach to training since most Europeans, Asians, and many other cultures expected a rather serious approach in contrast to the U.S. style "Entertrainment". I modified my entire communication style, including my tonality and body language. I took French lessons and learned what was socially accepted. I observed what worked and what didn't work, and then changed my approach. The good news is that things began to turn around rather quickly. I've since been willing to face many more risks throughout my career. A few include going into countries that were considered dangerous, either because of war, cultural differences, or crime. Since I'm blonde and blue-eyed, that in itself was a risk in some countries. I've often needed secret identity codes, bodyguards, and bullet proof vehicles. Now some 20 years later, I have to say that every risk has been worth it, and my life and career has been greatly enriched as a result. I'm not saying it was easy, but with advance research and preparation the risk can be minimized and often pays off in wonderful, unexpected ways.
What should our readers know about your business?
I'm President of Circles Of Excellence Inc., a keynote speaker, corporate trainer, and executive coach. I'm author of the book, 'SAY Anything to Anyone, Anywhere! 5 Keys to Successful Cross-Cultural Communication'. My education is in Humanities, Cultural & Behavioral Science, and Neuroscience. I've had the opportunity to live and work in other countries while in the field of Corporate Education. I have traveled world-wide doing Training Programs, Keynote Presentations, and Executive Coaching for international companies and organizations including over 50 Fortune 500 companies, the United Nations, World Health Organization, Young Presidents' Organization, and Entrepreneurs' Organization to name a few. I think what sets me apart is my tenacity and determination. Being an Executive Coach at the "C" level, I'm usually able to foresee what roadblocks may lie in the path to success and work around them. What excites me most about the field of education is making a difference in people's lives and watching them succeed beyond their expectations. We all have potential that we're often unaware of! Prior to my career in corporate education, I received an Emmy Award for co-producing a children's educational program titled "More" that ran on PBS for several years. That remains one of my proudest moments. I started with Children's education and progressed to adult education at the corporate level. Early in my career in the nineties, I was given the opportunity to move to Geneva, Switzerland and develop training and coaching for international companies and organizations. It wasn't easy at that time for many reasons, and there was a lot of risk involved. However, with perseverance, careful analysis, and a lot of help I was able to overcome any challenges I faced. The ability to shift and adjust was one of my strengths that enabled me to succeed.That led to another proud moment when I became the first American accepted as a member in the 'European Association of Marketing and Sales Experts'. One of the biggest lessons along the road of success was learning humility as other countries perceive it. In Europe I had to learn to do things very differently. It wasn't about "I'" and what I can do, it was about "We" and what we can do. Now that I work globally, this understanding of humility has become a daily part of my life. I know the true importance of "We" and working together, which has been especially helpful in Asia. What I want people to know is that understanding the different perspectives of people and their cultures strengthens us. Cultures are unique in fascinating ways. If we can learn from our differences, we'd be wiser and stronger as a result. We may even decide that we prefer some of the cultural differences to our own way of doing things. I know that happened to me. Diversity is the spice of life! My hope is that we can become more inclusive on a global level. That's the reason I wrote my book, 'SAY Anything to Anyone, Anywhere! 5 Keys to Successful Cross-Cultural Communication'. I never really planned to write a book, but when John Wiley & Sons asked me to write it, I realized how important it was. It was a wonderful experience working with them, and another proud moment when it was published. I loved introducing my book to the world while standing with it in the window of Barnes & Nobel on 5th Avenue NYC! A true sense of accomplishment.
If you had a friend visiting you, what are some of the local spots you'd want to take them around to?
The first place our guests always want to visit is South Fork Ranch. It always makes me laugh because people outside the US know more about the show Dallas than I do! Of course, they are always shocked, and a bit disappointed, to see how small the ranch house really is. They find it hard to believe that the long, long pool Bobbie swam in was created by a long, long camera lens! The next place we visit is the Fort Worth Stockyards. We watch the long horns stroll through the street and try to catch a rodeo if we can. Afterwards, we have a drink in the Stockyards Hotel Saloon while sitting on saddles at the bar. The next stop is usually Joe T. Garcia's for Fajitas, followed by Billy Bob's for some 2 Step Texas style! Downtown Dallas is also a must. We take the Trolley Tour of the city. We then explore Clyde Warren park, the Arts district, and the JFK Memorial and Museum at Dealey plaza by foot. Guests love strolling the skyscrapers, and they especially love the "Old Red" courthouse. If we have time, we may take them to Old City Dallas. For dinner, we enjoy going to the Top of the Dome at Reunion Tower. The rotating view from sunset to dark is such a highlight because Dallas has great sunsets and our buildings light up! I love the entire Metroplex, however I live in Frisco and it has some wonderful attractions too. Old City Frisco is great and much easier for us than Old City Dallas. Guests love the Museum Tour, the Train Tour, and especially the funky restaurant, Babe's, for fried chicken. It's a fun restaurant, and a real throw back in time! We also have the Star Museum and the National Soccer Hall of Fame to claim! For relaxing evenings near home, we like dining at the Shops of Legacy or Legacy West if we want something a little more upscale. We're golf members at the Stonebriar Country Club, so a little golf and dinner on the club terrace is our favorite. In our opinion, the club has the best terrace dining and view in North Texas.
The Shoutout series is all about recognizing that our success and where we are in life is at least somewhat thanks to the efforts, support, mentorship, love and encouragement of others. So is there someone that you want to dedicate your shoutout to?
I never would have made it working in Europe from Geneva, Switzerland without Krystyna Stepien. She was hired to be my English to French translator and assistant, but in fact ended up being my proposal developer, typist, marketer, course coordinator, customer liaison, French teacher, and ultimately my best friend! She readily stepped up and guided me on all aspects of doing business for European companies and organizations including the U.N. and World Health Organization. When I incorporated Circles Of Excellence in Dallas, she continued to manage all my events in Europe. To this day she remains a best friend. We refer to each other as sisters, and we are equally close to each other's families.
Website: www.gaylecotton.com www.circlesofexcellence.com
Linkedin: https://www.linkedin.com/in/gaylecotton
Twitter: http://twitter.com/gaylecotton
Facebook: http://www.facebook.com/gayle.cotton
Youtube: http://www.youtube.com/user/gaylecotton
Other: http://www.youtube.com/user/gaylecotton www.circlesofexcellence.com
Nominate Someone:
ShoutoutDFW is built on recommendations and shoutouts from the community; it's how we uncover hidden gems, so if you or someone you know deserves recognition please let us know
here.