Meet Cheyenne Wilson | Entrepreneur, Rural Business Coach, Photographer/Videographer, 5th Generation Rancher, Social Media Marketing, Podcaster, Writer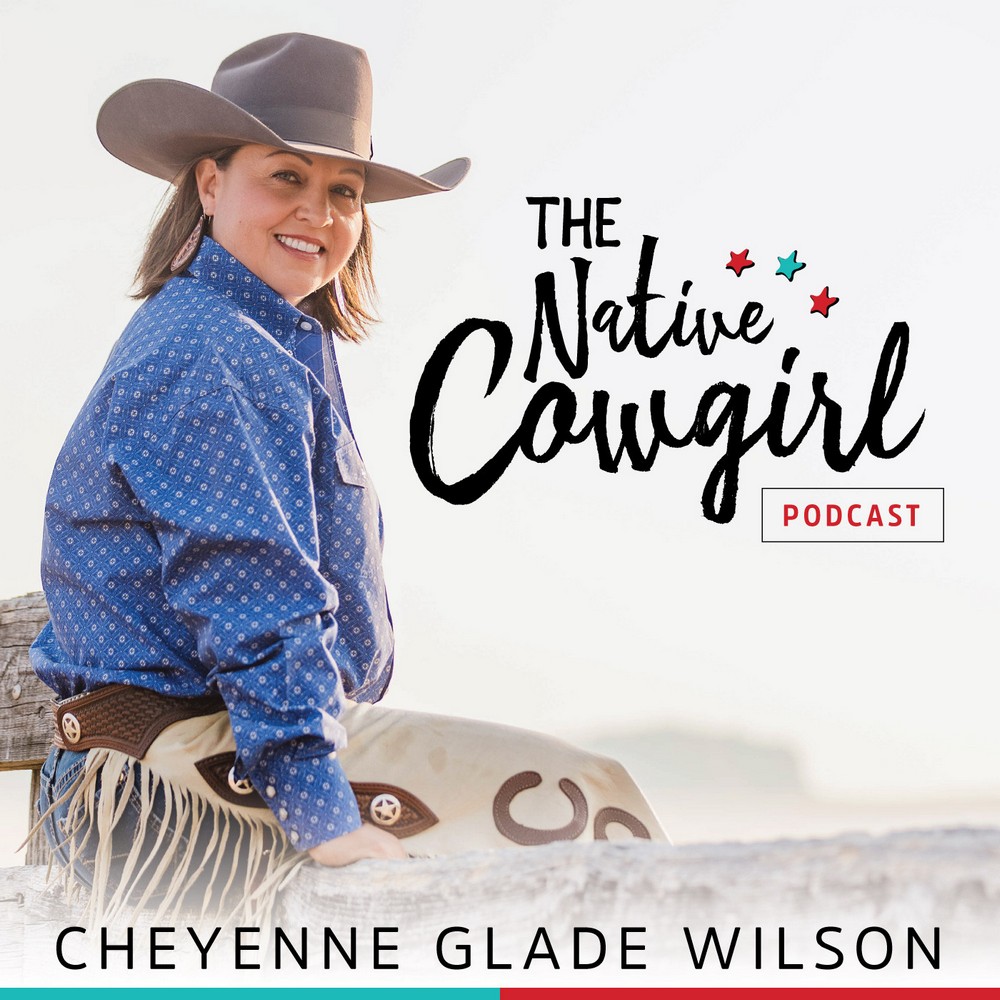 We had the good fortune of connecting with Cheyenne Wilson and we've shared our conversation below.
Hi Cheyenne, is your business focused on helping the community? If so, how?
I believe that my business helps to positively impact the lives of rural entrepreneurs (especially women). I enjoy educating the world about modern-day ranching. I am an advocate for women in ranching and women in business. I spread positivity and inspiration as much as I can in my posts by using uplifting words and beautiful images (most of which I take on our ranch). I believe there is too much negativity and darkness in the world so I like lifting others up. I enjoy helping women to dream big and think about "what if". I also enjoy helping rural entrepreneurs to see the possibility there is for them to create additional streams of income. I like to think that what I do makes a difference to others and that motivates me to do even more!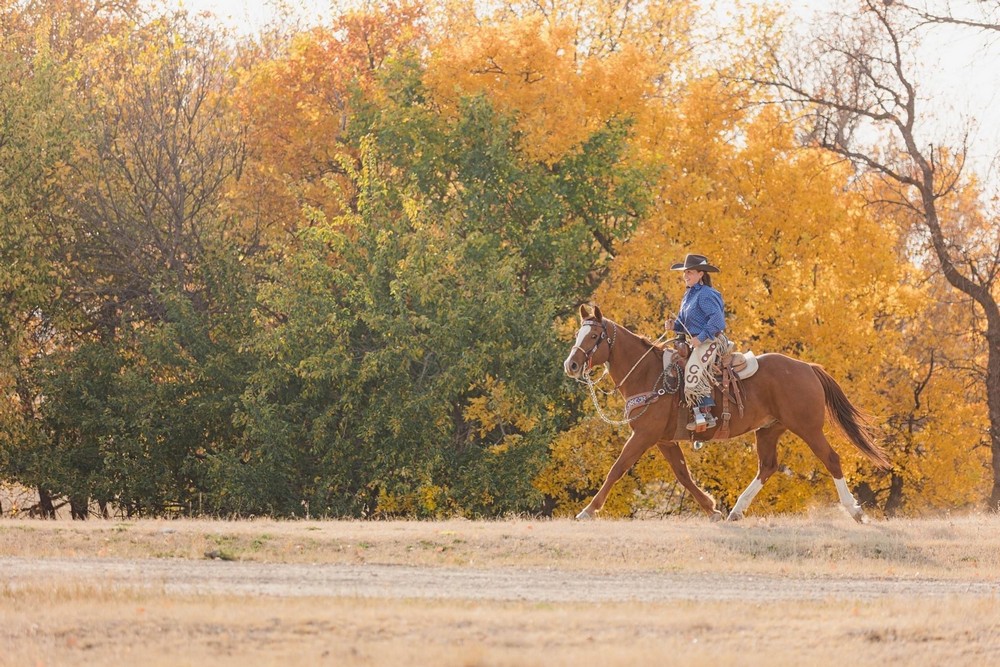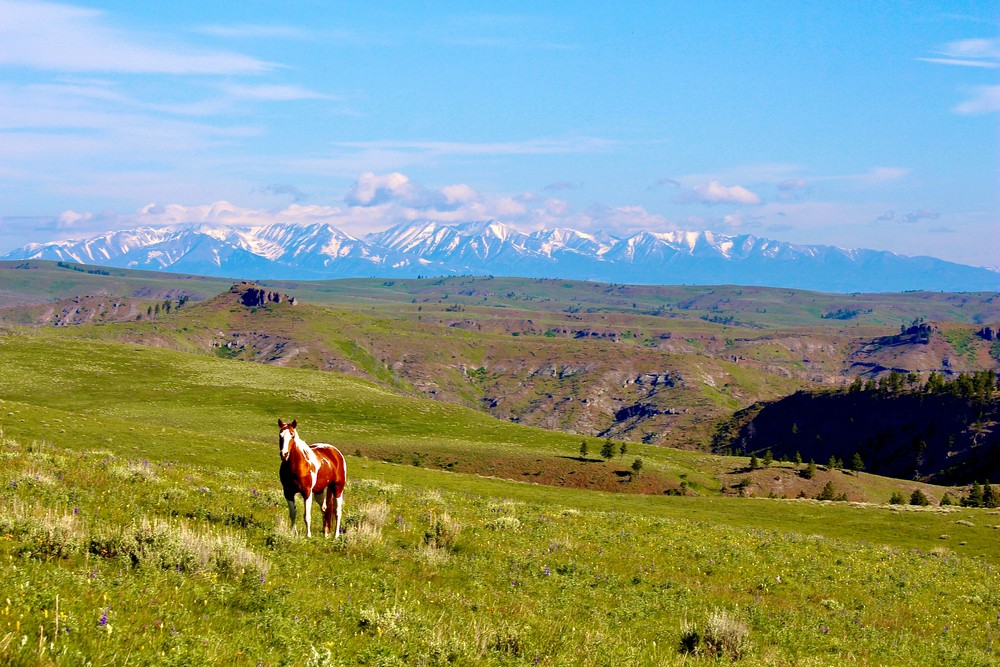 Let's talk shop? Tell us more about your career, what can you share with our community?
I got to where I am today with a lot of hard work, dedication, drive, and desire. I have partnered with some amazing people over the years and that helped me to build an incredible team of goal-oriented, healthy, happy teammates.
I have grown a couple of businesses from zero to over six figures annually in earnings in the middle of nowhere. I love to partner with rural entrepreneurs to show them how to create additional streams of income. I learned long ago that ranching wasn't going to pay all of the bills so I had to get inventive about how I was going to make things happen. There are a lot of opportunities today that some folks may be overlooking. The internet has especially helped those of us who live remotely.
In 2007, I began my first business and in 2014, I transitioned to my second business. I have learned a lot over the last 15 years. I've experienced issues, setbacks, and disappointments, but I never let that hold me back. I kept putting one foot in front of the other and I put on my blinders so I wouldn't lose my focus. My first business taught me how to grow. It taught me that I need other people in order to do more. It also taught me that I love to build relationships and to help others realize how they too can succeed in what they love.
In my first business, I did experience how difficult budgeting can be. It took a lot of overhead to run that business and at the end of it all, I rarely got paid. Of course I made sure to pay my employees and to pay my bills, but there was little left at the end of it all for me. I also encountered a very negative person in my business and she tried like heck to bring me down. However, I rose above that and soared to even greater heights in my second business.
I learned through that experience that you are who you associate with. You can't fly with the eagles if you surround yourself with a bunch of turkeys. This helped me evaluate my mindset. It got me on the path to major growth through personal development. I am forever grateful to several business leaders and authors who helped me to grow in various areas. Some of those favorites for me are: Eric Worre, Brian Tracy, Chalene Johnson, Mel Robbins, and Grant Cardone.
Once in my second business, I knew I wanted to reach the top. I joined a health and wellness company and reached the highest rank in six months. I became a Millionaire Award winner after only 3 years with this company. Along this journey, I was able to meet so many inspiring, amazing people. I have some of the coolest friends, teammates, and mentors! I also earned my health coaching certification. This opportunity (and that's exactly what it was) allowed me to rise to a level that I never knew existed. It also helped me more than make ends meet for my family. With the growth in this company also came the opportunity to become a public speaker on a bigger level. I have been honored to speak in small crowds and crowds that have exceeded 20,000 people. I have also learned that you never want to say no to any opportunity that comes along. If you aren't sure, put your toe in the water and see what happens.
My business experience didn't just start with these two businesses. I've been working since I was a young child. One of the best things my parents ever did was teach me how to enjoy working hard at everything I did. There were really no days off on our working cattle ranch. We rode horses daily (and I don't mean a joy ride). Some of these rides were over 20 miles and in very unkind weather conditions. The way I was raised turned me into a "can-do" woman. There really isn't anything that I am unable to conquer. If I don't know how to do something, I put in the work to figure it out. I admire others like this too and it's why I showcase a lot of can-do women in my podcast (The Native Cowgirl).
I began The Native Cowgirl blog in 2013 as a way to educate folks about ranch life. I have shared quite a bit about my life. I am an enrolled member of the Oglala Lakota Sioux tribe. I grew up in Montana, but spent the last 17 years in South Dakota. We ranch on the Pine Ridge Indian Reservation. When I say I live rurally, I don't joke. I actually grew my businesses in the poorest area per capita in the United States. I'm pretty proud of that and it proves that nothing can hold you back if you are determined. I love my culture and I love everything about ranch life. There are no easy days and the fact that ends don't always meet isn't a positive about it, but the freedom and way of life make up for it. Montana has always been home to my family (my husband and I were both born there). We are in the process of moving up to the place that my husband grew up on. We will have that move completed this coming fall. We are so excited to be Montanans again!
I began taking pictures when I was a small child. My dad got me my first camera when I was 16. The rest is history. I love taking beautiful photos and videos to share with the world. The internet and such places like Facebook, Instagram, LinkedIn, TikToke, etc. have given me a platform to share them even more. I have written for several magazines and newspapers. My articles and photos have been published in various magazines such as: Pink Tractor, Working Ranch Magazine, Western Horseman, Today's Horse, The Fence Post, and a few others.
My love of our ranch life is apparent, but so is my love of horses. I'm that horse crazy girl that gets excited whenever I see horses! My husband, Shane, and I have always dreamed of breeding and offering Draft Cross and Half Draft horses. We love ours and they are mostly what we ride. We began our horse business in 2018. At the Lazy Six Nine Ranch, we offer Percheron/Quarter Horse colts and Gypsy Vanner/Quarter Horse colts. We begin foaling in June, wean in late October, and send them off to their new homes in November. We do take deposits and begin doing that August 1st. We have been truly blessed with our breeding program and have sold out every year since we began! This past winter we acquired a Mammoth Jack and are excited about being able to offer Draft Mules beginning in 2023. We can be found on social media at @LazySixNineRanch.
This past winter I also became a Realtor in the state of Montana. I specialize in farm, ranch, and recreational properties. I love Montana and I enjoy working with people who are buying or selling. It's fun to help folks find their own little piece of heaven!
I am also a social media director for a cowgirl company, we sell ranch raised beef, I sit on several cattlewomen boards, and I dabble in silversmithing as well. To some people, I have a lot going on. That is true, I do. However, I wouldn't want it any other way. I believe that if a person isn't busy they get bored. I detest being bored and if I ever find myself that way I know it's because I'm not doing enough. I believe in creating multiple streams of income. Obviously, it's apparent that I practice what I preach. My biggest passion of all is helping people and building relationships. I am able to do that in the many facets of my businesses and I've proved that you don't have to live in a big city to create success. I haven't met a person yet that I didn't have some common ground with and that makes me happy!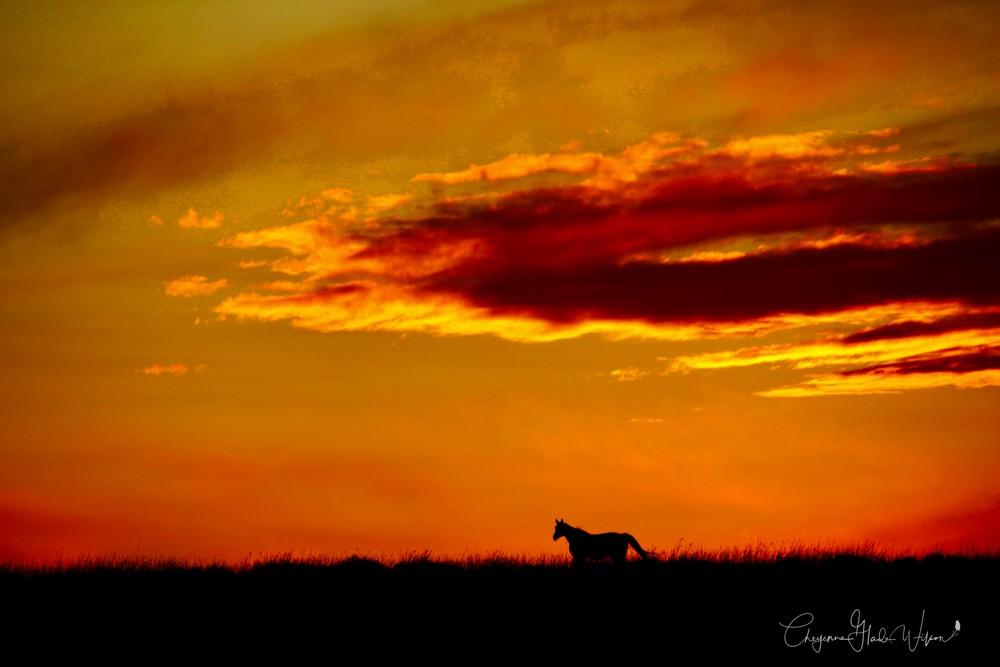 If you had a friend visiting you, what are some of the local spots you'd want to take them around to?
I live in a really beautiful area of Montana. From our ranch you can see 5 different mountain ranges! I would definitely take them on a drive over Beartooth Pass (summer months only). We would also drive over to Three Forks to see the Bleu Horses. We would grab a bite to eat at Wheat Montana. We would then journey up to Great Falls to see the C.M. Russell Museum. Since that's quite a drive we would most likely stay over and then journey over to Fort Peck Lake to see the dam. It is the fifth largest constructed reservoir in the United States. Next we would journey down to Miles City to see the Range Riders Museum. We would grab some lunch at the Black Iron Grill. We would do some shopping at Murdoch's and the Miles City Saddlery. Next we would head to Terry to visit the Evelyn Cameron Museum. I grew up in Terry and love the badlands just nor of town so we would definitely check those out. We would head back to Miles City and stay the night. We might even eat at the Hold In The Wall. We would head back towards Billings the next morning. We would stop and shop a bit at Western Ranch Supply. Then we would head to the Greycliff Mill for some delicious brunch. Then we would head back up the creek to our place. There are so many amazing places to see in this area. We could also tour Red Lodge, Big Timber, and Livingston. Chico Hot Springs isn't too far away. Also, Emerald Lake is a must see here as well as several other nature spots. I could go on and on. Montana has a lot to offer. Come and find out for yourself!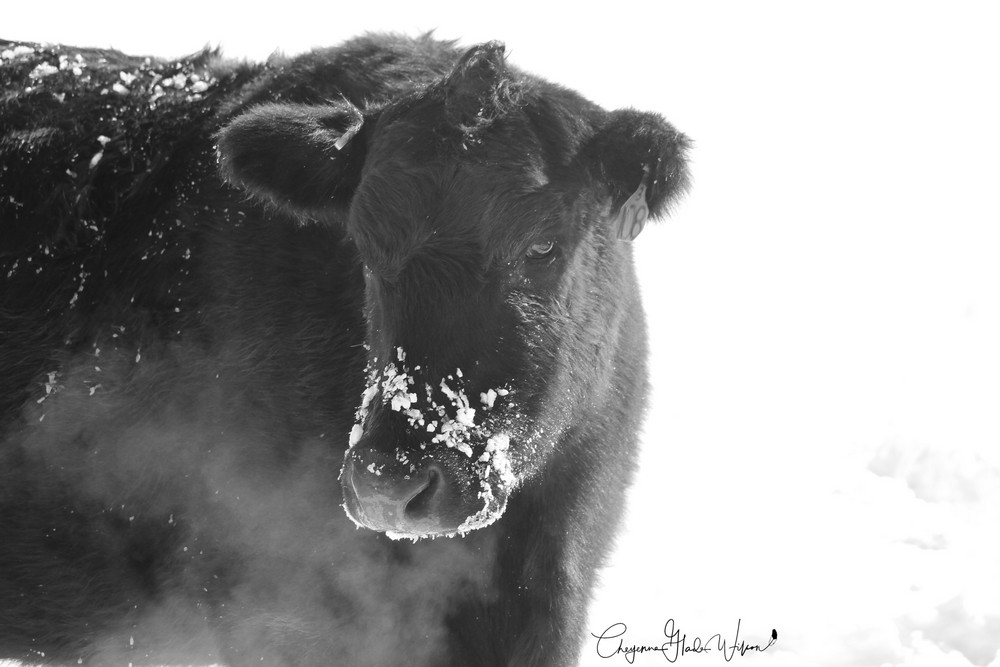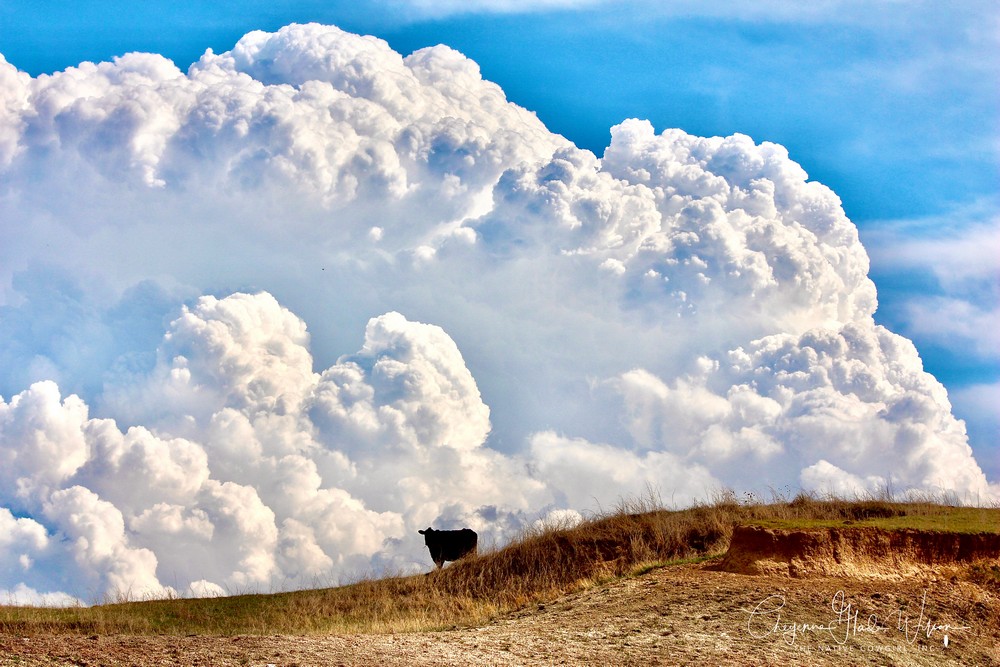 Shoutout is all about shouting out others who you feel deserve additional recognition and exposure. Who would you like to shoutout?
In all honesty, the list is too long to even begin. I have learned something from every single person in my life. Some lessons were meaningful, some helped me to grow, some weren't so wonderful, and some impacted my life forever.
I credit my grandfather with my entrepreneurial spirit. I like to think that I inherited my drive from him. I've always been a big dreamer, but along the way I figured out how to make those dreams a reality. I think it's in my DNA.
There are so many women who have inspired me. I thank all of those who were positive, motivating, and inspiring!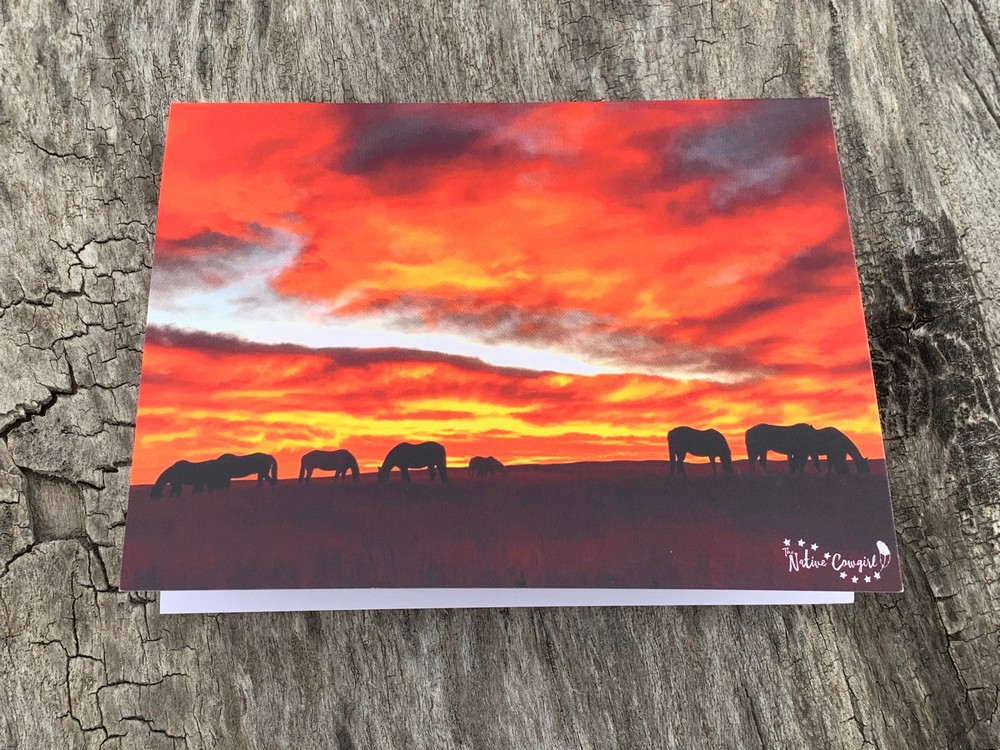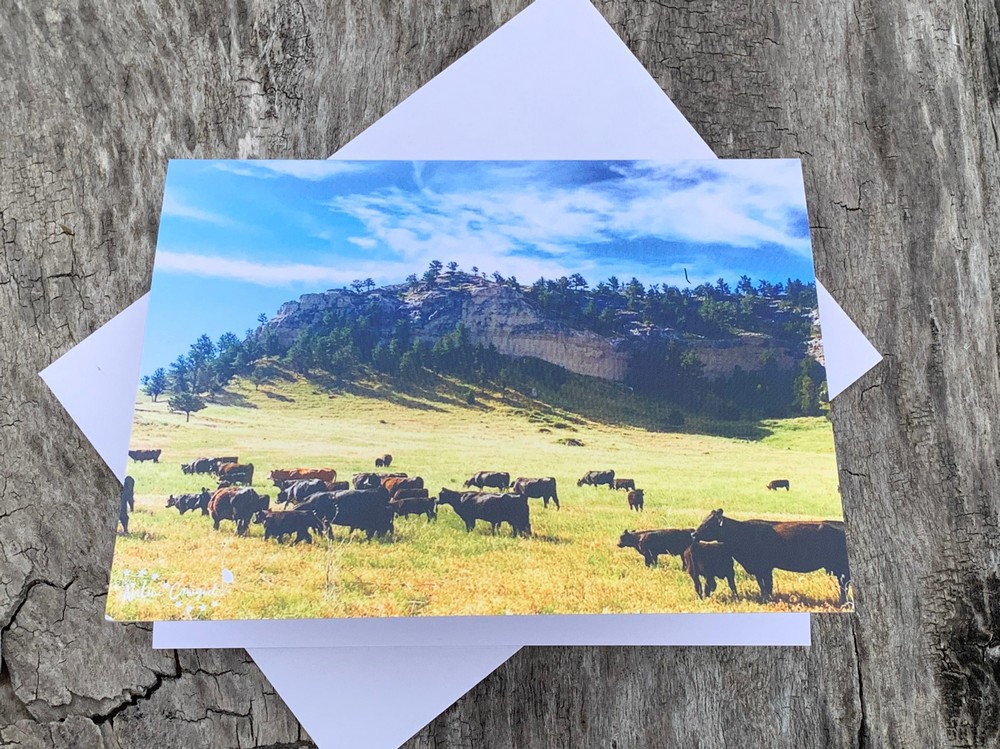 Website: www.thenativecowgirl.com
Instagram: www.instagram.com/thenativecowgirl
Linkedin: https://www.linkedin.com/in/thenativecowgirl/
Twitter: www.twitter.com/cheyennegwilson
Facebook: www.facebook.com/thenativecowgirl
Youtube: https://www.youtube.com/channel/UCLdFIrtRyJ9_aafO011oW2Q
Other: www.lazysixnineranch www.instagram.com/lazysixnineranch www.facebook.com/lazysixnineranch
Image Credits
How Eye See It Photography
Nominate Someone:
 ShoutoutDFW is built on recommendations and shoutouts from the community; it's how we uncover hidden gems, so if you or someone you know deserves recognition please let us know 
here.