Meet Adrianne Watson: Minister, Motivational Speaker, Author, CEO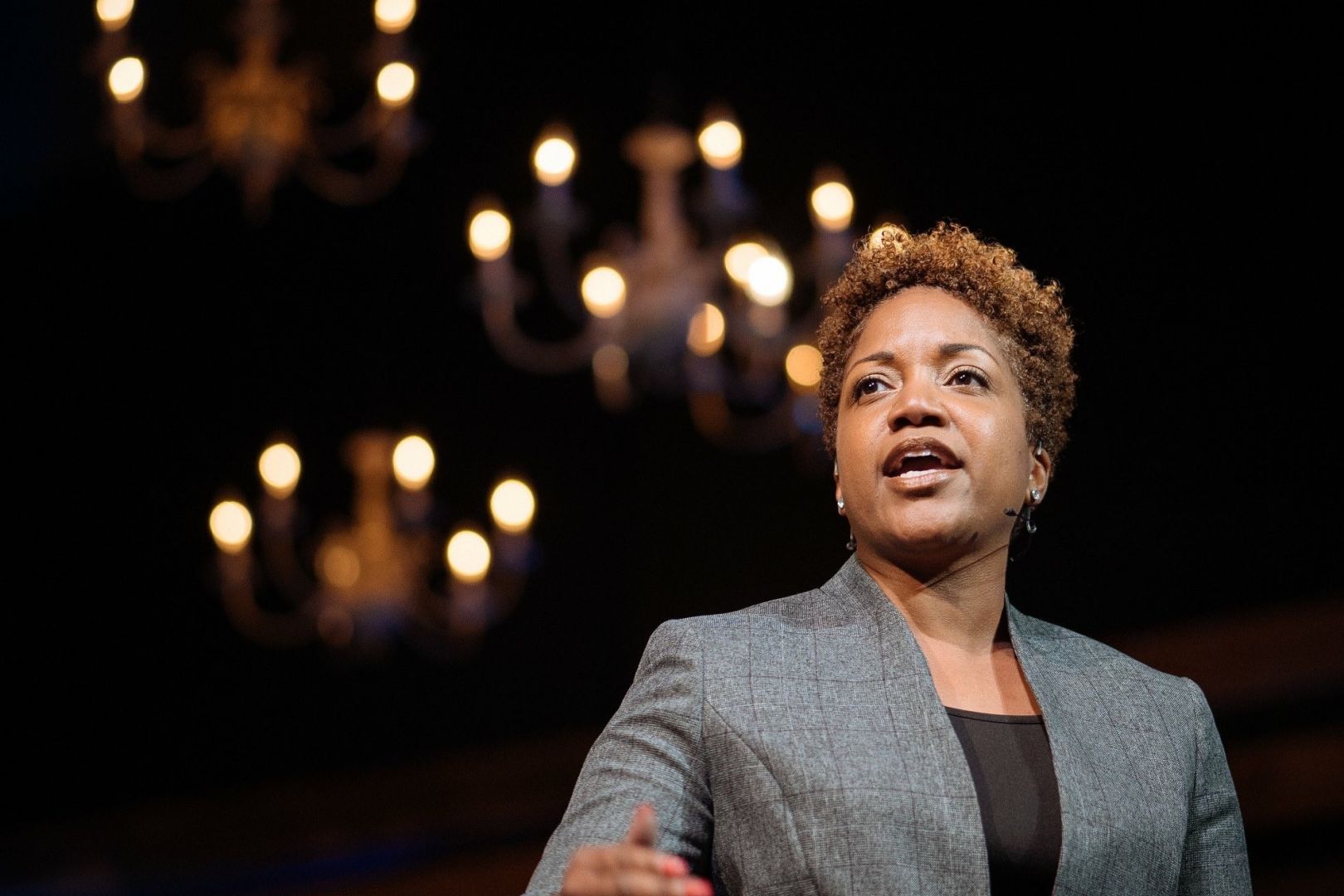 We had the good fortune of connecting with Adrianne Watson and we've shared our conversation below.
Hi Adrianne, we'd love to hear about how you approach risk and risk-taking.
In business, I believe risk-taking is the only way to get ahead, to be innovative and to find ways to expand yourself. Risk-taking is also a form of not walking in a spirit of fear. I am someone who is not afraid to fail. Although I do not like to fail, whenever I do fail at some new task, some new experiments or product line for my natural soap company, that failure is just a way for me to learn from my mistakes. For me, I'll keep trying until I have mastered the recipe, mastered the new task, mastered learning a new skill, etc. It is all about taking risks, not being afraid to fail, and learning from the mistakes until you become an expert in that area. Now grant it, taking risks also has a cost associated with it. But what keeps me going is my relationship with Christ and the risk that He took with me. If God did not give up on me, I won't give up on me. Although I may lose an investment, I may lose money on failed products or a recipe gone bad, I'll figure out ways to salvage what I have left. And there are times where I just have to eat the cost of the loss and throw out the mistake. What comes out of all of it is the learning process, sometimes a bruise to my ego, but ultimately the ability to increase my mental and emotional muscles, and it also increases my faith. When I get to the point where the risk outweighs the value, I consider the cost and if it is worth the effort. If not, then I don't spend my time with it, but if yes then I don't give up no matter how many times I fail until I don't fail again.
Alright, so let's move onto what keeps you busy professionally?
It seems like all my life I've always had to climb the corporate ladder in both work and ministry. In both my professional and ministry careers, I spent 9 years working for the LifeTime Fitness Corporation in Health and Fitness Management, 2 years as the Head Middle School Track & Cross Country Coach for Trinity Christian Academy, 3 years as the Christian Education & Communications Director at New Beginnings Church, 3 years at BBVA Compass Bank as a Banker and Workplace Solutions Officer and now 2 years as a Sr Account Manager at RightNow Media Ministries where I travel and manage a territory of 5 states. God always opened doors that I didn't always have the experience to walk into but flourished with His favor on everything that I touched. I've always continued to remain involved in church and ministry alongside working in Corporate America. I started my own ministry in 2012 called Princess of the King Ministries and changed the name in 2014 to Royalty Ministries (www.royaltyministry.org) and we became an official tax-exempt non-profit in 2018. I'm proud to see how God continues to use this ministry even in the midst of a pandemic. We were set to have another one of our bi-annual homeless & single mother pampering events when the stay at home orders was issued in Texas. I decided that our resources would be best used to create care packages of toiletries and a grocery gift card for single mothers who had lost jobs due to Covid-19. It has been such a blessing to bless others in their time of need. I'm also proud of our all-natural handmade soap company called Bubbl (www.thebubblco.com) where we create soap products without the use of harmful chemicals. Our goal is to build our brand to hire single moms and homeless women to work creating and packaging our products and to provide soaps to the homeless shelters in Dallas, TX. Eventually, my ultimate goal is to open a transition center in Collin, County to house 100 women. I'm also an activist and advocate for those who are marginalized and don't have a voice. I would n't be where I am today if it wasn't for the support from my brothers and sisters in Christ who have encouraged me and prayed for me through very hard times I endured in my personal life both physically and relationally. I've also learned to always trust my instinct, which is usually the Holy Spirit prodding me to respond quickly before I talk myself out of doing something out of my comfort zone. I want the world to know that in spite of the challenges you may face, with God, everything is possible in spite of set backs and failures.
Any great local spots you'd like to shoutout?
There are so many things to do in Dallas that it's hard to narrow it down to just a few. But I absolutely love to salsa dance and try new VR experiences and we love to eat out and socialize so I've listed a few below. Restaurants: Fish City Grill in Waters Creek- one of my favorite restaurants because of the food and service. Whiskey Cake in Plano- great farm to market food and nice buzzing atmosphere. Cheesecake Factory in Waters Creek- great food, great service. TruLux in Uptown Dallas- the second floor at night gives you a great view of the area and the fish is the best. DelFrisco Double Eagle- this is an upscale steakhouse with great food and a great view of the area. Legacy West- there are so many shops and restaurants to check out and everything is great. Shops of Legacy- right across the street from Legacy West with places to eat and dance. Waters Creek in Allen where you can walk the trails, shop, eat or enjoy a band in the summer. You can also see great art, live music and plays at the Dallas Symphony, the Dallas Museum of Art, the Dallas Oprah House, The AT&T Center. I absolutely love salsa dancing. Some of the best places to dance are Saturdays at Blue Mesa in Addison, Sunday nights at Los Comales in Dallas and Fridays at Los Lupes in Addison. VR experiences at North Park Mall and Cinemark Movie Theater. There are some great bike and running trails at Arbor Hills, White Rock Lake, Boulder Park, Katy Trails. The best hotels to stay at are The Renaissance Hotel at Legacy West (penthouse suite), The W downtown, and the Omni Dallas. Sunday- Chase Oaks Church Legacy Campus in Plano, TX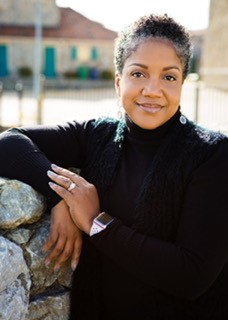 Who else deserves some credit and recognition?
Yes, I want to first shoutout to the 4 spiritual mentors that I have in my life. Starting with my two female seasoned mentors, first Ms. Jackie Massey, who has been my spiritual mentor from the beginning of my ministry. She continues to support on my Board of Directors as my Director of Operations, and she is not afraid to get into the trenches. Jackie has guided me in areas to help our ministry from a business perspective as well as making things extra special. My ministry would not be who it is and where it is today without her influence and her love for me. I love her like a second mother. Secondly to my other spiritual Mother Mrs. Brenda Calhoun. Brenda has always been a sense of encouragement in my life since I began my ministry and natural soap company. I can always call Brenda for spiritual advice and I always leave the conversation more encouraged. She always knows just what to say, and more importantly, how to say it to leave me feeling like I can face the world. My life and ministry would not be the same without her and I love her dearly. Now to my two male seasoned mentors, first to Pastor James Womack of Destiny Church in Ft. Worth, TX. James saw something in me when I first met him that I didn't see in myself. He pushed me as I interned under his leadership at that time at OakCliff Bible Fellowship, and continues to push me to this day including writing and publishing my first book. James has been a friend and mentor in my life for over 20 years and I love both him and his wife Cynthia dearly. And last, but not least of my mentors are retired Pastor Dr. E.L. Branch of Detroit Michigan (Third New Hope Baptist Church). Ed, as I call him, has been in my life for over 24 years as a spiritual father, mentor, and friend. He has been there for me through the good and bad times and it was his influence that pushed me to become a licensed minister of the faith, to a writer, motivational speaker and to go on missions in Africa. I would not be the woman of God that I am today without his influence in my life. For that, I am forever grateful and love him like a father. Of course, I could not finish this shout out without including my closest family and friends. First and foremost to my dear husband Pastor Arthur L. Watson Jr of two years. He is my rock and cheerleader. My mother Mary Owens Muhammad, my brilliant youngest sister Mary Lobo who has always pushed me through love, competition, and encouragement, my two best friends Lupe Arnold and Anita Murphy and my prayer warriors, Terresia Williams, Priscilla Haley, Rhonda Boston, & Carrie Bork, as well as my other friends who always support me, Angel Robinson, Alexis Williams, Abena, Norma, Antonia, Kim Williams & Kimberly Powell. and my Chase Oaks Church family, Mary Eoff, Morgan, Brenda Farmer, Mary Gibson (Granny), Tsedey, Cheryl, Heather, Robin, Molly & Taffy.
Website: www.thebubblco.com
Instagram: thebubblcobyroyaltyministries
Linkedin: https://www.linkedin.com/in/adrianneblue/
Twitter: minadrianne
Facebook: https://www.facebook.com/adrianne.blue.9
Youtube: https://www.youtube.com/channel/UCI6EaUq4lVhYskqmPLWchgg
Other: https://www.youtube.com/channel/UCxdVpgfomH02CjBAS_dcqpQ www.royaltyministry.org
Image Credits
Mellabella Photos (Melissa Williamson)