Kelli Salas | Entrepreneur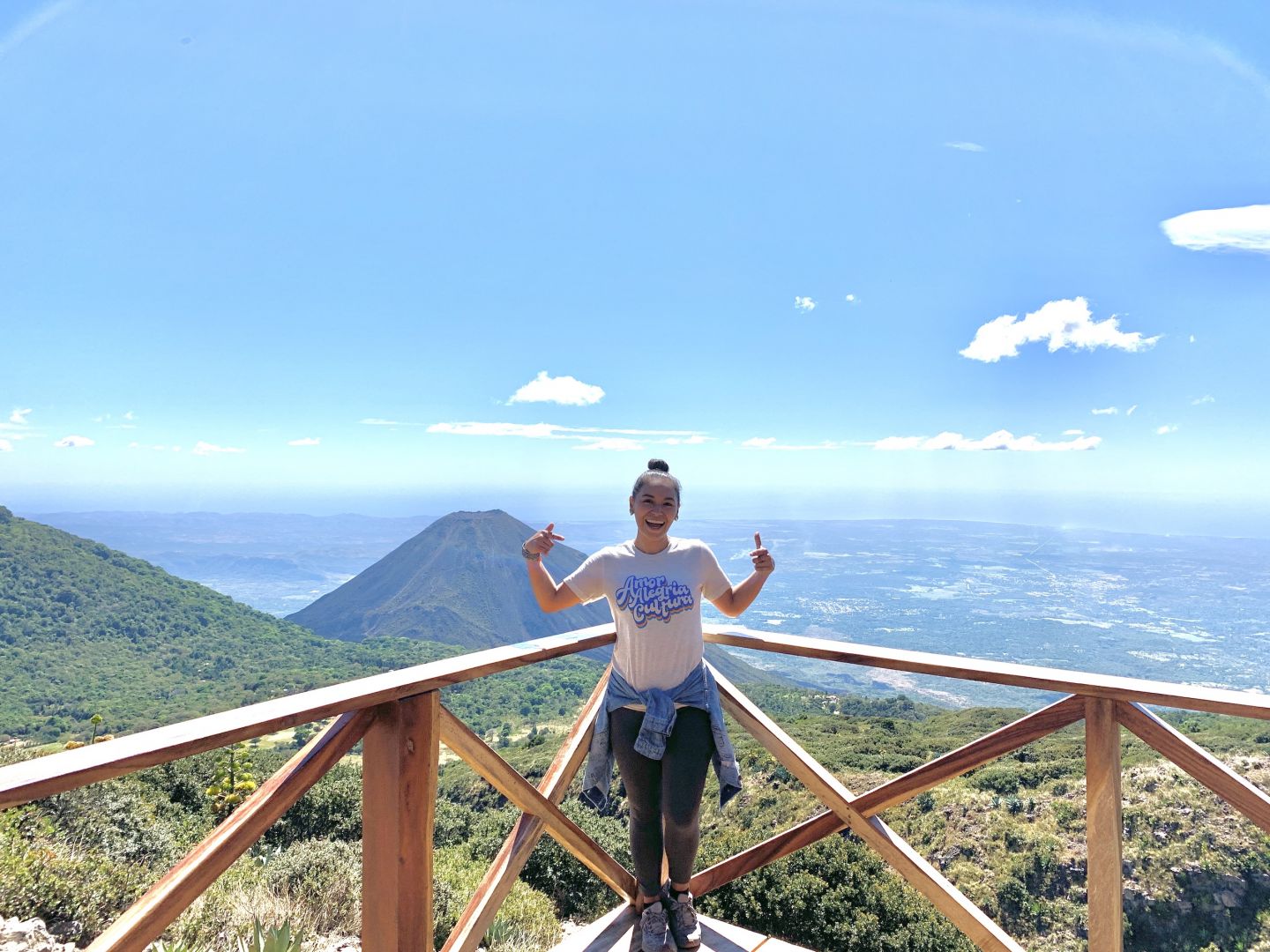 We had the good fortune of connecting with Kelli Salas and we've shared our conversation below.
Hi Kelli, how does your business help the community?
KelMari's mission is to educate others and raise awareness about the country of El Salvador. I educate on the country's history, culture, traditions but recently I have focused on informing our followers about the negative impact that COVID-19 is having on the Salvadoran people. KelMari has joined forces with Pazitos, a New York based nonprofit organization that supports underprivileged youth in El Salvador, and is helping raise money to meet the desperate food needs of several communities in El Salvador. With many people losing their jobs in this third world country, COVID-19 has made it difficult for families to purchase food and the fears about health and survival are starting to take over. With the money we are raising we hope to help the Salvadoran people overcome these fears and show them that they are not alone during these uncertain times. KelMari is currently donating a percentage of all t-shirt sales to Pazitos, and the organization has raised over $5000 feeding more than 200 families.
Alright, so let's move onto what keeps you busy professionally?
Founded in June 2018, KelMari is a handcrafted jewelry and lifestyle brand based out of Dallas, TX. Inspired by the Salvadoran culture, I design and create high-quality pieces that celebrate my family's motherland's nature, history and people. From the colorful art of the great Fernando Llort to my grandparents' remote home village; I gather inspiration from my traditions, heritage and experiences to bring customers one-of-a-kind pieces that reflect AMOR, ALEGRIA, CULTURA (Love, Happiness, Culture). Short for my first and middle names, Kelli Marisela, KelMari is a brand that is committed to teaching others about the beautiful country of El Salvador. I'm thrilled to share my culture and raise awareness about the smallest country in Central America with the biggest heart, El Salvador! KelMari creates, inspires, educates and spreads love through each and every design. A first-generation student, I obtained my Bachelor's degee in Fashion Merchandising and Minor in Business Administration in 2009 and have been working in the fashion industry ever since. With over ten years of experience in the accessories industry, I have worked for some of the world's top companies including: Fossil, Luxottica and Steve Madden. I've worked with leather goods, watches, eyewear and footwear but jewelry has always been my fascination. I grew up watching my mother accessorize from head to toe and believe that jewelry is what completes a whole look. Starting a business was nowhere in my plans and felt like an unattainable dream just years ago. I had resigned from my corporate sales job after becoming a mother in 2016 and was quite uncertain about my future. It was definitely a difficult and stressful time, but after years of searching for that "perfect" job I realized that the power to finding that dream career was in my hands. As an entrepreneur I could be both the present mother I always hoped of being plus the businesswoman that helps provide for her family. With my deep passion for my Salvadoran culture, vast experience and skills; I knew I could create a unique brand that would fulfill all my aspirations as an artist. Through hard work and dedication, I was able to make my long-held dream a reality, and in June 2018 KelMari was launched. Jewelry is at the heart of KelMari, but I hope to grow my brand and offer various products to customers all around the world. In the Fall of 2019 KelMari launched its first tee design and most recently introduced a new product category – candles! "My goal is to reach as many customers as I can so that I can accomplish my mission of educating others on the country of El Salvador. If that means creating more products to achieve that, then I will take on that challenge in hopes that more people will join in celebrating our Salvadoran culture!"
Shoutout is all about shouting out others who you feel deserve additional recognition and exposure. Who would you like to shoutout?
KelMari would not be where it is today if it weren't for the love and support of my followers and customers. I may be a little biased, but I seriously have the best customers in the world! They show up to my pop-up events, are motivating, encouraging, and are experts at spreading the word! They are a part of my team and I'm so grateful to have such kind-hearted people cheering me on! I'd also like to give a shoutout to my friends at West Elm Plano and Hey Chica! for providing me with opportunities to grow my business. In the last year I've focused on doing more pop-up events and finding fun-innovative ways to be face-to-face with my customers. West Elm Plano was actually the first to grant me with this opportunity on March 2019, and I held my very first pop-up event at their store located in the Shops at Legacy West. They welcomed me with open arms and have been huge supporters of my brand ever since. I've ran a total of seven events there and they've all been successful thanks to their amazing, hardworking staff. I've also had the pleasure of participating and vending at a few Hey Chica! events and let me tell you the women that run this movement are PASSIONATE & FIERCE! They've motivated me to become a better woman in all aspects of life, and have taught me about relationships, business, health and the true meaning of sisterhood. Hey Chica! is proof that when women support women, incredible things happen.
Website: https://www.kel-mari.com/
Instagram: https://www.instagram.com/kelmaridesigns/
Facebook: https://www.facebook.com/kelmaridesigns
Other: Pazitos Nonprofit Organization https://www.pazitos.org/?fbclid=IwAR22MN71FEjWmimm63N5Pdi2gy80wxi-PROYC3ZlYJmqf7RtIf9v8DI_ZzU
Hey Chica! Summit Dallas https://heychicasummit.com/
Image Credits
Blanca Perez Photographer