How did you decide to start a business?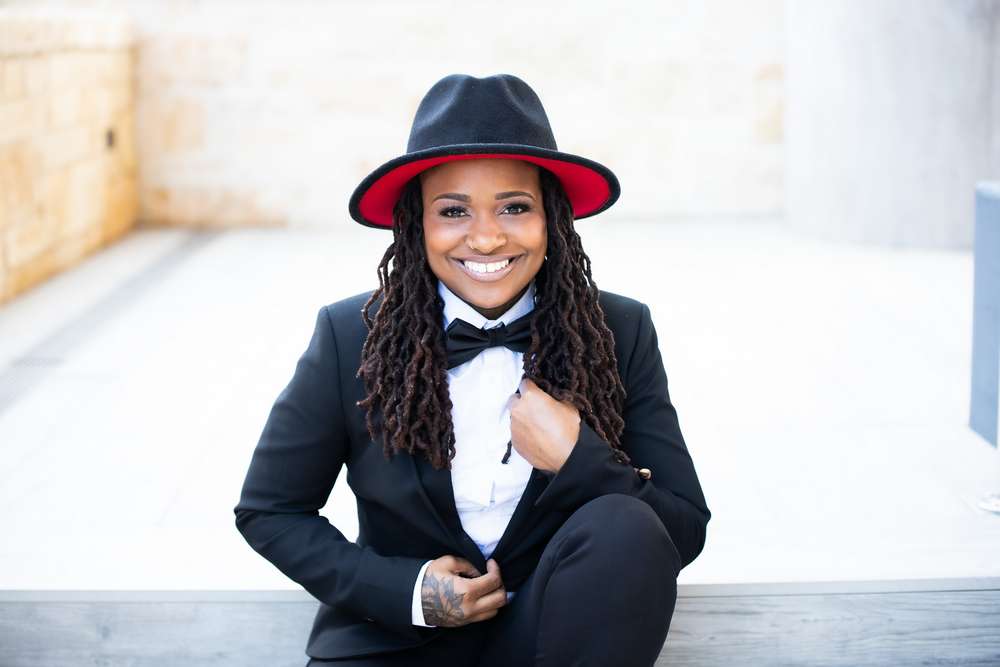 We reached out to some of our favorite entrepreneurs and asked them to think back and tell us about how they decided to start a business. Check out their responses below.
Mandi Zielinski | Founder
I'm an advocate of the Montessori approach to learning and teaching, but as a busy homeschooling mom, I encountered many difficulties implementing this methodology outside of the traditional Montessori classroom. As I worked through and found solutions to these challenges, it became clear that other parents were struggling with the same issues. Driven by the desire to help others and the pandemic-driven increase in worldwide homeschoolers, Multisori was born. Read more>>
Hailei Beckwith | Chandler & Teen Entrepreneur
Being an entrepreneur is in my blood. My great-great-great-grandparents were the Owners of a grocery store, my grandfather is the Founder/Owner of Golden Gate Funeral Home and my Father is the CEO/Owner. Inspired by them, I wanted to keep the legacy going and have generational wealth for future generations to come. I love candles and they are my go-to when I need to relax, study, or Saturday morning cleaning days. I was always purchasing store candles, but the scents never really lasted long and they would always burn too fast. I also needed candles that did not contain beeswax since I am highly allergic to bees. Read more>>
Bobbie Hallmon | Entrepreneur, Treasure Baker, & Creator
I was in the customer service and food industry for most of my teen years. I always wanted to own my own business and work for myself, but I needed to find my true passion. I have always been the one to randomly bake box cakes for the holidays for my family. In Dec 2019, I started making chocolate covered apples and slices to help make money to get myself a car. I then moved on to chocolate covered strawberries for Valentine's Day in 2020. I saw myself having so much fun and being creative in my own way. I made my very first cheesecake for some of my friends and family in April 2020. I did not even taste or try the cake myself, before I started selling slices. Very bold move, but it changed my life forever. I had finally found my true passion for baking and treat making. And after months of practicing, researching, and encouragement from my close family and family, I established Treneva's Treasures! Read more>>
Divya Vasu | Art Lover & Business Owner
I draw inspiration from those who have transformed themselves and others through their passion and contribution to society. Their journeys are filled with stories of overcoming internal struggles and barriers, challenges, and discovering a strong sense of purpose. While I was very inspired, I was plagued with self doubt and fear. Plus, I had no idea what my true passion or purpose was and where to begin. I had to get in touch with the "inner me" and find what I loved as a kid. The quote "Your passion is for you, your purpose is for others' resonated with me. Read more>>
Channing Walter | MUA & Hair Stylist
My thought process on starting my business is I didn't want to work for anyone but myself doing something that I Love. I've never liked being told what to do and nagged at by anyone. So when looking in the business world and what I have to do to make a living and keep myself sustained I figured I'd create a business that brings life into not only myself but to others as well. Read more>>
Cameron Boyland | Big & Tall Model, Influencer, Entrepreneur, & Creative Director
As a Big & Tall Model and influencer I understood the struggles of shopping for extended size clothing. I wanted to utilize my platform to create and design apparel items that were inclusive of plus size community. I started KNGSHT.COM to make a statement in the fashion industry by developing a brand that is fashionable, affordable, and comfortable for all body types. Read more>>
Blaq Bailey | Barber and loctician
I wanted a place to call home. I felt I had made a home out of some many people salons or barbershop and thought before I made anyone else great. I was going to create a shop home for myself. Read more>>
Ruth Trevino | Pet Groomer & Stylist
This process was very long for me. At the time that my mentality started changing, I was actually working for a very successful mobile grooming company. I truly loved working there. Yet, I always knew that it was not enough. I knew that it was not the end of my journey or process as a groomer. I always spoke about starting my own business, but in all those years of me saying that to myself it was just "talk". The truth was that I did not consider myself intelligent enough, or knowledgeable enough to start my own business. I thought I didn't have what it takes. One day as I was grooming in the back of the van for the company that I used to work for, it just hit me. Read more>>
Susan Valenzuela | Photographer + Floral Designer
Throughout high school and my brief time in college, I was a nanny. That job taught me so much. Apart from the obvious, practicing patience with children, I loved the control of setting my hourly pay, my availability and choosing a family that was the best fit after that. In college, I ended up nannying for a woman who was a photographer. I mentioned I was interested in photography and she really took a chance on me. I would nanny 3 days a week and intern for her 1 day a week. She was a strong mentor to me and taught me the basics I still refer back to today. Read more>>
Missy Bowie | Founder & CEO of EXPLOR.
I wanted to be able to create a product that served a purpose, that helped other people in some way. After being in the professional beauty industry for years, I came across men and women who, for various reasons were bored. Bored with their relationship, bored with their love life, and bored with being bored. So I created Explor to change that. Read more>>
Adrian Smith | Photographer & Videographer
I never liked the idea of having to move on someone else's time. I always liked having my own freedom and mindset of when to do things. Not to mention there is just something really special about creating and having your own thing. Read more>>
Cori Johnson | Serial Entrepreneur and Philanthropist
When I decided to start my own business it was primarily based on making sure I could spend quality time with my kids and always be active and available for either extra circular activities or just being there when they needed me. I also wanted to be my own boss and make sure I put myself and my family in a position financially that would provide us with all the things we needed first and foremost and then all the things we wanted. I also wanted to get to the point to where I was established enough to give back to the community. Read more>>
David Lloyd | Music producer & Software developer
For a long time I wasn't in control because I didn't know how to take or maintain control. After I graduated from media tech I was working in different studios as the audio engineer. I had good experiences and bad experiences which comes with the journey of pursuing a career and as I continued working as a producer, I was learning more about the behind the scenes work of what to do and what not to do business wise. I still wish certain events that happened could've went another direction for the better but I see it all as trial and error at this point in my life. I still have more trial and errors to go through but that's what makes us a better person at the end of the day. We learn from our losses and continue forward knowing not to fall for that same mistake again and strategize better ways to make and maintain good relationships with the right people and how to increase the pro Read more>>
Rachel Wheeler | Pastry Chef
I have worked in the food/restaurant industry since I was 14. I have always had a passion for baking and pastry, but learned early on that most pastry positions do not pay very well if you do not own your own business. After a few years of working in the industry, I started struggling with keeping motivation. It is hard to keep motivation when you have to follow and fit into someone else's dream. I decided to venture out and start making cakes and other pastries on my own. I learned that being your own boss gives you a whole new level of self expression and motivation that is so rewarding. My true goal is to continue to make a business that I can be proud of. Read more>>
Jose Padilla | Paella Chef
As a computer engineer, my thought process was to design a process that could be cost effective and that would allow me to ensure superior quality. I tested the workflow with friends and family before launching my business, which allowed me to make any necessary adjustments. Once the process was solid, I began to market my business following a guerrilla approach to marketing, which for me is slow but steady. And the key ingredient was bringing my family as advisors, my mother helped me adapt the family recipe to local products, that was essential, otherwise I would have started with a product that was too rigid and difficult to adapt. Read more>>
Asmodeus | CEO and President of Detras Del Luchador
As many people know our country is a big fan of wrestling for many many years. I created Detras Del Luchador ( Behind The Wrestler) to help smaller promotions and wrestlers in the great state of Texas. By helping them share their flyers for fans to kneo where they can find their favorite wrestlers. Also, this helps out to wrestlers or luchadores from other countries like Mexico to be able to be scene by big promotions by sharing their content and more!!! Read more>>
Didi Paterno | Writer | Food Aficionado | Corgi mum
I don't consider it a business per se, but rather a creative venture, a platform for me to share stories that capture my mind, heart and tummy. It is a blog after all. Food is more than just something to satisfy one's hedonistic desires whether it is to revel in tastes or see and be seen. It is as basic as nourishment, but as complex as a food system such as large scale farming, immigration – who works in the fields, ranches, restaurants and who owns businesses, personal and history, a reflection of economic stature and more. Read more>>
Andrew Levi | Entrepreneur, Explorer, Inventor, Mentor
While I have had several jobs working for others, I have mostly been driven to build my own businesses. I started selling greeting cards door to door when I was 12, had a lawn mowing business at 14 and a sizable paper route at 15. I owned a bar in college at 19 and started my first technology company at 26. My dad was career Navy and mom stayed at home with my sisters and I as we moved around the world. Being adopted at a couple days of age, the drive to start companies wasn't genetic, but my parents always encouraged me to explore and make my own decisions. Read more>>
Breno Donatti | Chief Barista
First of all, I could never have achieved what I have in any other country. The USA and its incredible entrepreneurial spirit with freedom and equal opportunity to all made it possible for a kid from Brazil to feed my family by doing what I love, serving people making coffee and give back by donating meals to the needy. Before starting my business, I worked in the restaurant industry for about 6 years while also attending UCONN full time. I had worked in a variety of places from fine dining to casual take away pizzerias. I was working a crazy rhythm, but I dreamt of opening my business and start a family with my wife. Read more>>
Tiffany Jackson | Small Business Owner
I originally started Dream Body co in 2018 where I was selling waist trainers to family and friends. I stopped due to me being in school (college) I was unable to focus on my fitness goals, 9-5, and business. During the pandemic starting in 2020 I didn't want to pick up any extra pounds so I started my fitness journey over again and from there I started my business as a accountability partner. I knew that if I started this business I would have to keep up with my fitness journey because as a small business owner starting out you are the model for your brand. Read more>>
Madison Bagley | Cookie Artist
My Mother In-law and I were watching the "Christmas Cookie Challenge" on Food network not long after I had my second child. I off handedly said to her "I think I could do that." more as a joke than anything else. So for Christmas that year my MIL got me a book about how to decorate cookies and a cookie decorating tool kit. Around February the next year I started playing around with the kit and made a few cookies for my daughters valentines party. I posted a few of them on Facebook and before I knew it I had people asking me to make all sorts of different kinds of cookies. All that to say, I guess there wasn't much of a thought process when it came to starting a business. I just kind of dove into cookie decorating head first and came up with a cookiery. Read more>>
LaPortia Montgomery | Makeup Artist/ Cosmetologist
Honestly, the main factor that made me consider starting my own business was how many jobs I quit because I was so unhappy. Working a 9 to 5 is great for some people , I just always felt like it was never for me. All the jobs I've had, I NEVER loved so I never gave it my all and one day I really had to ask myself "What do you really want to do with your life, Portia?" and that's when I knew I had to take my dreams way more serious to get the happiness I was looking for! Read more>>
Becky Ortega | Owner of Crooze (Children's Clothing Shop)

Well, I can't say I dreamed of starting a children's boutique all my life because I would be lying. The idea of my business grew as my life molded into where I am now. After having my first-born son, I noticed not a lot of stores carried simple basic modern boy clothes or my style of boy clothing. I started to find other small shops/boutiques that had some items that I loved. I was hooked. Its then that the idea started to sprout. I found joy in shopping for items from different shops and reselling them when he would grow out of them. I started to notice all my looks always sold. Read more>>
Liliana Morris | Licensed Massage Therapist

I knew I can help more people specially pregnant women and their families by opening my own business and specializing on Prenatal, Postnatal, Infant, women Wellness and Therapeutic Massage. Been able to provide pain relieve and relaxation during some of the most vulnerable times on women's life was my goal and now after so many years of working on so many moms and their families make me feel accomplished. Read more>>
Tiffany Frybarger | Music Publicist
I started in the music industry as a journalist for a blog called Frame The Stage, it's during that time that I saw bands not receiving the attention they deserved. I wanted to share their content to as many eyes and ears as possible, and that's where the idea to create Attic Echo began. Read more>>
Dani Larkin | Owner & Esthetician
Starting my own business was initially never a part of my plan as an esthetician. It wasn't until I went through a handful of jobs in the industry that I realized I needed more. I was unsatisfied with the quality of care the places I was working at were offering, whether it was cutting corners on time, quality of products, machines, lack of customization and so forth. I created DLSKINCARE with all of that in mind, determined to give my clients an experience that is truly focused on them. I customize everything to give the best. I never compromise and book adequate time to give them exactly what they need Read more>>