What's Your Why?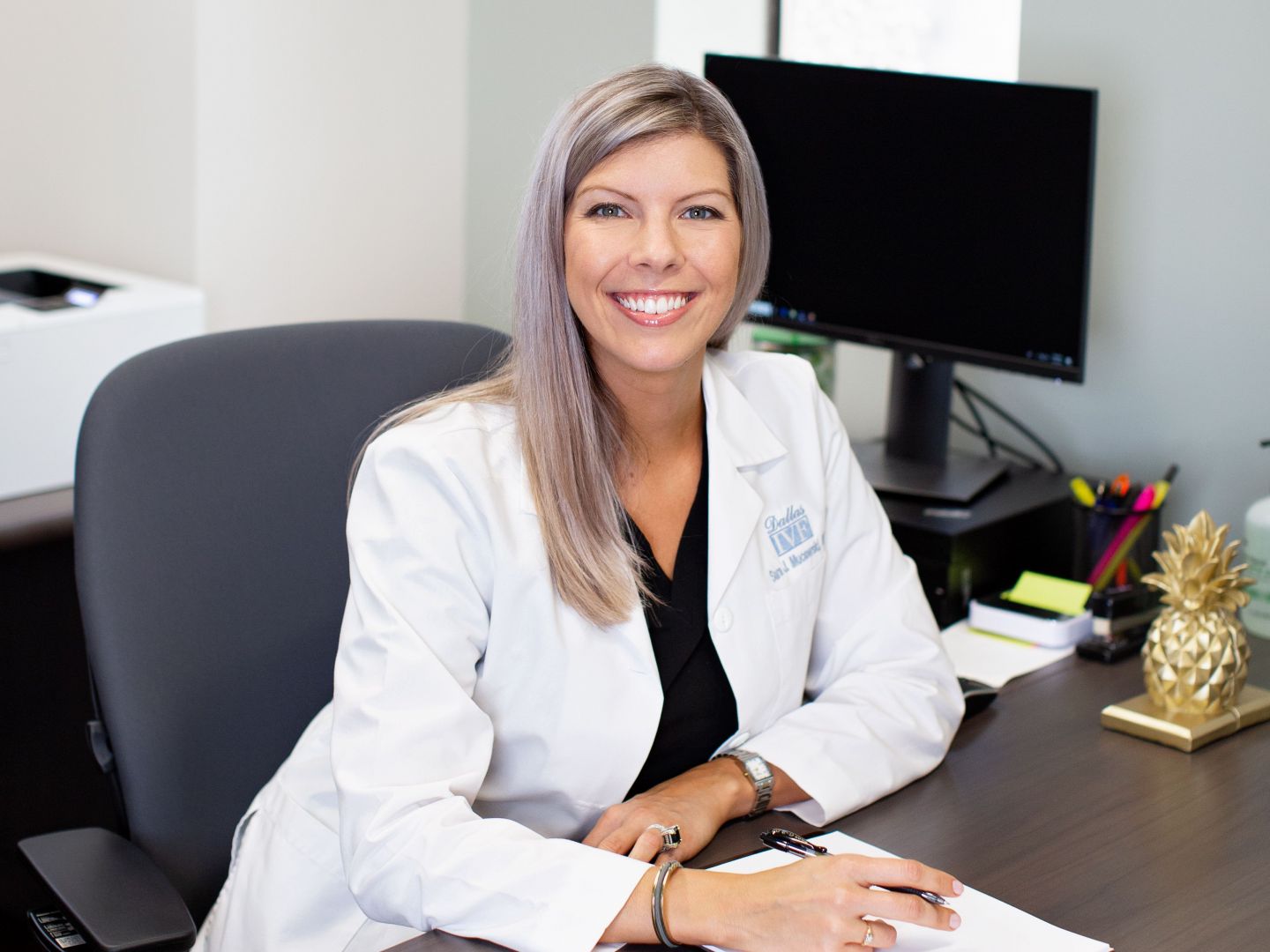 We asked some of the most creative folks we know to open up to us about why they chose a creative career path. Check out their responses below.
Leila Dandan | Singer-Songwriter

The simplest answer is that I can't imagine doing anything else! I fell in love with the idea of starting a business of my own– hiring a team, taking on big projects, and being creative with no limits except the ones you set yourself. And although I'm not there quite yet, the idea of pursuing something like that through my music really excites me. I can't wait to one day be able to express myself creatively for a living!. Read more>>
Mokah Soulfly | Singer, Rhymer, Influencer

I cannot remember a time in my life where I wasn't drawn to the arts in some form or fashion. I grew up in a Southern Baptist church with my Grandmother being the choir director and truly my entire family from my father to my aunts, cousins, and everything in between were choir members. My father, Roy Charles Hunter Sr. (Catfish) was a member of a quartet – I traveled with them from church to church – it was some of the best times. I cannot recall a time where music didn't move me. I knew at a very young age after falling in love with the voice of Whitney Houston exactly what I wanted to do when I grew up. Overtime as I found my own voice, whether I was singing or rapping, it was the energy of the crowds that pulled me. It was my grandmother Peggy Sue's tears and my Aunt Jon Aneice making me sing every time she saw me (to this day!!!) that made me feel like I could move the masses. Read more>>
Estephanie Miranda | Makeup & Hair Artist

Such a cliche response I am about give, but If I don't put my hands and creativity to work, I end up in such a depressed state of mind. I love that in the beauty industry you can learn something everyday, and you can truly put your technique and creativity to use! Not to mention leaving a client in love with it self all over again is such a proud feeling!. Read more>>
Ariel Bowman | Ceramic Sculptor & Paleoartist

My parents are both local artists. I grew up watching my dad run a successful antique restoration business working with museums and collectors. My mom teaches ceramics at Tarrant County College and I spent time playing in the studio with her as a kid. We always went to art museums and my childhood home was full of handmade furniture and ceramics. I was always encouraged to make art, take art classes, and develop my creativity. My subjects in art were always animals, and growing up I usually said I wanted to be a zoologist. Originally, I wanted to make science my career to study animals, travel, and help conserve endangered species. In my senior year of high school I was confronted with the reality that I was taking more art classes than science classes and my teachers suggested art school as a real possibility based on the work I was making. It wasn't what I had planned, but it seemed like a better fit for me than a traditional college experience and I was more excited by the idea of making art for a living. Read more>>
Faina Teplitskaya

I always had a creative bug in my DNA. Knitting, macrame, fashion design, 3D projects, you name it I have done or at least tried it. Making art was a source of real happiness for me from an early age. Therefore, to choose or not to choose was not a question. You might say the artistic path chose me! However, fast forward, my pursuit of happiness happened only later, much later in life, when I was able to dedicate myself to it full-time. And here I am, years and years of professional training and self-education later, thousand hours of YouTube screen staring, materials, supplies wasted or used for a good reason, still pursuing art. Read more>>
Emily McNeal | Studio Director, Pholio Co

Since I was a kid, I've been obsessed with artists and the act of creating. At age 7, I was doing a project on Van Gogh and came out of my room one night in tears – when my mom asked what was wrong, I replied that I was worried I would go crazy like Van Gogh since I too was an artist! I went on to get a BFA in fine art (painting and printmaking) from TCU and from there landed a job in a high end textile and wallcovering showroom, Donghia. It was there that I fell in love with the tactile nature of interior design and the creativity surrounding the industry. From the people to the products, I had found a world in which I was surrounded by beauty and creativity all day long – and still able to make a great living. Read more>>
Jaison Hollis | Freelance artist and Light bender.

It seemed like the most natural path for me. When I ponder, what's an intersection where my passion, my talents and abilities, my skills, overlaps with what the world needs and what I can be paid for. Creativity and artistry is what I was allured by. Which seems natural to me. So much of what we utilize in a day-to-day life was created and crafted by creative and artistic people. Our cars, especially electric vehicles… envisioned by engineers and designers. Our homes and buildings, envisioned by architects, carpenters, masons… It's unavoidable. Coupling all that with a distaste for working a job with morals, values, and ethics incongruent with my own… my soul was empty. Read more>>
Shakeal Hunter | Owner/Operator & CMA

I decided to pursue my business after my husband convinced me that I would be great at it after designing shirts for our kids football team. I've also had the desire to create looks or designs for my kids sports activities and what better way to do them myself. Read more>>
Anania Young | Fashion Designer

I chose a career in creativity because I have always been intrigued by art and the thought process that was put behind it. I had always heard about the starving artist narrative when it came to painting and music, and how artists are always perceived as not being financially stable. However, I personally never heard about other forms of art and the artist behind their work like architecture or interior designers. I originally chose a career in fashion design because I loved it. I loved the way a designer could sell a dream to their audience through not only their clothing, but everything else around it as well, from the model, hair, accessories and ultimately the story that was being told. Choosing my career path allowed me to be apart of that world and expressing my own art my way. Read more>>
Archana Iyer | 3d Artist & Polymer Clay Artist

As far as I remember right from my childhood I loved art in various forms .But I didn't excel in creating art from day one.It definitely needed improvement.I once remember my school teacher complaining to my mother that I have poor observational skills. This was because in one of my drawing assignments I had colored a cartoon human hair green and not black. At that time I felt bad and it seemed I lacked the skills . But looking back now I feel I was being creative in a way and maybe was thinking of hair highlights way ahead of its time! Well jokes apart, what I want to convey is that although I always enjoyed art but I was never confident enough to pursue it as a career. There was also a question of income stability in choosing a creative line.I also felt at that time I had limited knowledge about various creative industries. Read more>>
Nicki Newell | Owner and Designer of Thimble & Brush Co.

I knew from a young age I wanted to be an artist, what that would fully look like I couldn't have told you. I knew the few things I wanted in my career was the ability to create and the flexibility to play by more own rules and make my own hours so I could also have a well-balanced family life. As I've gotten into my creative career a bit more what continues to drive me is the need to create, to put my hands, mind, and heart to work. The beauty of my creative career is that it feeds each of these parts of me, bind them together in a way I couldn't see doing in other professions, at least for myself. Read more>>
Jazzmin & Vanice Clarke & Carter | Creative Gift Shop

J&V Dream Creations is more than a creative career for the both of us. This has truly become a passion and creative outlet. Through creative expression, we release stress, anxiety, and focus on our inner peace. We find different things on Pinterest and instantly get fascinated with making more projects. We both have so many different ideas and were doing small be businesses individually, that after just one year we both decided to collaborate. We have a question we're always asking, "What're you dreaming of?". We want to make sure we see the vision of our customer displayed in every project. Creating is our passion and we want to make sure each customer feels this. Read more>>
Brocke Lyons | Photographer

I have always been interested in making things, drawing and finding away to show what I was thinking. I've been figuring out my own style and learning from other photographers for a long time. I never want to stop learning. For me what I love most about taking photos is seeing how they can affect others that see them. To create something out of nothing is very satisfying for me. Read more>>
Sara Mucowski, M.D. | Physician – Reproductive Endocrinology and Infertility

Typically, being a physician isn't considered an artistic or creative career; however, it's considered practicing the art of medicine for a reason. I would say that I was considered a creative kid – I was more excited to go to the craft store than the toy store! I was lucky that my parents encouraged my artistic side, but it was never a secret that I was a total science nerd. I cherished my chemistry set and would spend my allowance on slides to view under the microscope. I never missed a science fair and was most fascinated by Biology. In high school, I never felt creative enough to be considered one of the artistic kids. I appreciated art and loved working with my hands, but I didn't have any great talent for painting or photography or any other medium that was part of the curriculum. So, I fell deeper into the nerd identity and embraced my AP and IB classes, became valedictorian, and got accepted to a combined BS/MD program. Read more>>
Ja'Michael Breckenridge | Creative Director

I always knew I wanted to do something creative. I've had rap dreams, I tried to be the next L.A. Reid and I even tried to create the next Complex Media at one point. Out of all of those, I'm just glad my rap dreams never vasted (Laughs). But I say all of that because I always wanted to be in the creative world some way, some how. And streetwear/apparel is where I truly found my niche. Read more>>
DeLoné Osby | Artist/Healer

I actually didn't pursue it at first. I never went into creating art as a way to make money. I didn't even want to show it at first. It was a tool to help me heal. It wasn't until MUCH later when I realized other people connected to my work. Then people would ask to buy something I created. That blew my mind. So I sold a bit here and there. Then when the pandemic hit, I found myself jobless. There were a lot of feelings last year that I put to paper and canvas and wood, and it resonated with others in a huge way. And for the first time in my life, I realized I could actually do something I truly loved for a living AND help people. Read more>>
Rodney Mcneil | Author and Creator

I'm just one of those imaginative thinkers, I have an influx of creative ideas that I need to get out of my head. I already had a passion to create literary and visual art, so it only made sense to pursue creative business ventures of my own. Read more>>
Sarah Miller | Owner, Awkward Auntie

It took me a while to realize that if I'm not doing something creative with my hands, I'm not happy! Making and creating things make me happy, so in starting Awkward Auntie, I was able to find a way to share my happy with others. Read more>>
Lillia Whittington | Content Creator and Entrepreneur

I have always been a lover of the arts. From playing piano at age 5, to sewing and creating my own clothes with my grandma from 7, I marched Drum Corps for a summer in high school, and ended up in college with garments walking red carpets at NYFW and I had the opportunity to lecture on my fashion research. So pursuing my dream of making a difference by creating fashion content was just a natural progression in my journey. Now that I have shifted to more Denton based content, I have made it my goal to artistically showcase my hometown and favorite products that are made with love in Denton. By using my platform to showcase Denton in a creative way, it has helped businesses reach a new demographic and access to new customers from Denton and beyond! Pursuing a creative career has allowed me to really explore what life in Denton has to offer. And as someone who loves travel and exploring, this is the perfect career for me. Read more>>
Larry Ladale | Singer, Songwriter and Guitarist

I could easily say it pursued me! No matter what other careers I've chosen; music always kept calling. Information technology, drafting, customer service, indie pro wrestling; none compare to the fulfillment singing, dancing and playing guitar brings. Music is what feelings sound like and I can't live without it. Read more>>
Marshall Purvis | Guitarist , Singer-Songwriter & Recording Artist

I have always been into music since a young age. I got my first real guitar at the age of 12 years old and really haven't ever looked back. It's always been my go to instrument even though I started out on the drums. I was always heavily influenced by rock music at first. Mostly by Led Zeppelin, Jimmy Page, and Stevie Ray Vaughan. This is what made me really want to pick the guitar up and learn how to play. Music was always there as an outlet. I listened to tons of different styles through the years. I grew up around a musical family and also my mom was a artist that painted so I got both sides of the creativity at a young age. At first it was strictly guitar mostly electric and just doing soloist type of playing and doing more of a rock and blues mix with other sounds inspired. Read more>>
Decarlos Fisher | Trucker by night/Photographer by day

I've always been in to art in general. Whether It was drawing, paintings or photography. Art as always been a big part of my life. I admit i was a bit nervous about taking the photography angle in my younger years but once I'd become of age and had children of my own, i bought a camera to take pictures of graduations and special moments with them. The rest is history. Read more>>
Elizabeth Trevizo | Cookie Artist

I Pursued an artistic career simply because it allows me to create something special for someone. I am allowed to create what goes through my mind, things I see and feel. Read more>>
Tenia Pero | Owner of Pero Production Studios

I'm a day dreamer. I constantly think of other worlds, other planets, different life forms and other realms. Being a Filmaker and writer is the absolute perfect way to express what's in my head. My friends and family more than likely think I'm crazy because I'm constantly watching shows or reading Literature to feed my brain with wisdom about our universe and our history. Our real history not the stuff they teach us in text books. Read more>>
David Lewis | Beat Maker / Producer

I feel this is going to be my underlying theme, my thematic trope if you will, but it's to eventually find and collaborate on a song with an old high school friend I lost touch with. When I was in 10th grade my friend Chris, a kid a grade above me that I met through my brother, brought a CD he'd made of songs he'd recorded. He'd produced and wrote every song that blared through the headphones. I was flabbergasted. I'd never thought that was possible, that was big artist label thing; my reality was shattered. I had personally liked music but now I was all in. We talked about how he'd crafted this mixtape, the instrumentation and his inspirations. "You ever think about making a song? I heard you make beats on GarageBand." He caught me by surprise. "Put something together for me by the weekend and I'll use it on my next mixtape." Read more>>