What's the secret to your success?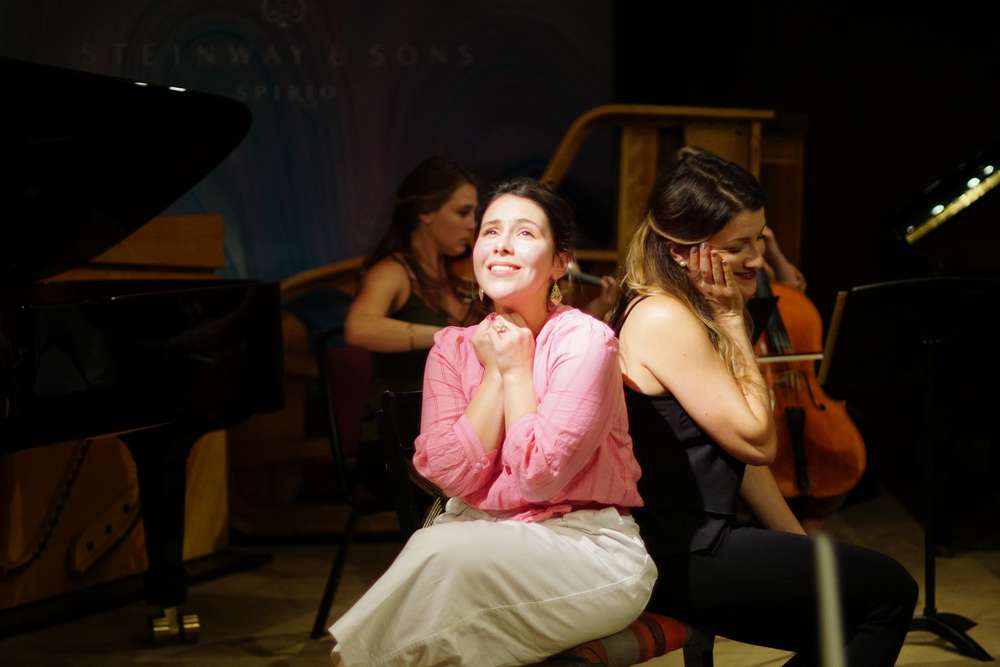 We asked some of the city's hidden gems to tell us about what they feel is the most important factor behind their success.
Samuel McIntosh | Talent Agent, Tour Manager and Media Marketing Managerer
Being able to collaborate with an artist/band's own brand with their input and help bring it to the forefront to gain exposure which allows growth and success rather than a "Do as I say" approach. Read more>>
Brittany Ybarra Bliss by Brit | Licensed Esthetician Fort Worth Skin Therapist
I really believe in everything I do, it can be pretty scary and vulnerable at times when it comes to skincare. From the first initial booking, I make sure my clients know what they are going into. I walk them through the process, why I am doing it, and what I am putting on their bodies. It's very important for me to be transparent and provide quality service to my clients. Read more>>
Christy Scarpelli | Certified Goldwell Master Colorist and stylist specializing in blonde/beachy/lived in hair.
I think the most important factor behind my success and brand is the fact that I truly love what I do. I genuinely enjoy enhancing my clients beauty and making them feel extra confident when they sit in/leave my chair. In this business it's easy to feel you need to compare yourself to other stylists, or even your own clients…like "I want to have more clients than her…or a bigger Instagram following than him…or as pretty as them"…but I feel the real successful comes when you like what you do, are confident in your own work and yourself, and you wish the best for everyone. Read more>>
Agostina Migoni Bethany Mamola | Co-Founders, DB Project
The first thing that comes to mind for us here is collaboration. Classical singers are not trained or encouraged to embrace collaboration and it's only recently that these artists have started to acquire an entrepreneurial skill set. Unfortunately, this kind of training results in an extremely talented singer with remarkable vocal agility and technique that is pigeonholed into a career path that they've been led to believe only has one lane. In our personal experience, it can be a pretty lonely and isolating career. There is also a prevalent and outdated mentality that to get ahead or to be successful, one must do it on their own. However, incorporating transparency and collaboration in our work has been instrumental to our success. Read more>>
Kimberly Lang | Portrait photographer
I feel like the most important factor behind my success is without a doubt the people that support me. I would still be offering practice sessions if it weren't for people believing in me, giving me a chance, and making me realizing my worth. The people that didn't have to believe in me did and that 100% is the reason I'm succeeding. I made a promise to myself at the very beginning and that was to stay true to myself and my mission which is to give people that may not be able to afford some $900 portraits of their children another option price wise. Read more>>
Cris Brenham | Music Producer/Keyboardist
Keeping my reputation, character, and integrity in tact. I tell everyone that comes to me for advice, or just in casual conversation that keeping those three in tact at all times is very close to being just as important as the music or whatever industry they are in. Read more>>