The Risk Series: how do you think about risk?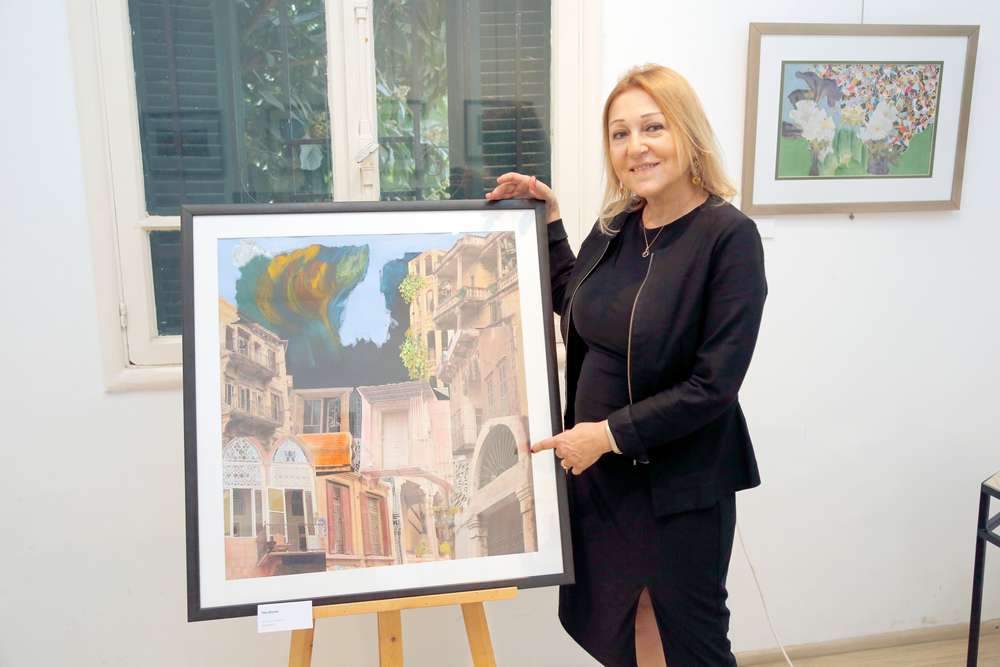 Risk is the most common topic that comes up in our conversations with entrepreneurs and so each week we ask entrepreneurs to talk to us on the record about how they think about risk.
Laleh Rezaie | Barber Shop Owner/Operator
Being someone with high anxiety, I am very selective with my risk. Anyone who rewrites a text 12 times before they hit "send" or uses Google Street View to scope out the parking situation of an unfamiliar place before arrival understands the typical risks I am willing to take. With a small handful of situations will I throw caution to the wind. Affection, food, and career path have always been risk-worthy for me, moreso realized in recent years (practice, practice, practice!) There's a fine line between remorse and ennui. So when something really matters, I'll absolutely take the leap of faith. It's paid off so far. Read more>>
Amber Clancy | Catering Manager/Owner of Charcuterie Delight
Just to be transparent, I was a bit apprehensive about my gifts/talents or having a fear of failure prior to birthing Charcuterie Delight on October 4, 2020. Therefore, I had to get out of my own way and allow God to guide me in using my gifts to share with the world. Risk taking is having the unwavering faith to accomplish anything you put your mind to whether in your personal life or career. For example, initially makeup artistry was my passion but the beauty industry is so saturated. Therefore, I had to take a major risk switching career paths from makeup artistry to edible artistry in midst of a pandemic. Releasing my difficulties made room for new opportunities, which paved the way for Charcuterie Delight. -Amber Clancy Read more>>
Terrance Barksdale | Brand Owner Creator & Photographer
What do I think about risk taking it's the most important role the comes an goes thru out our life. In a sense it gives you the rush of living on the edge. The thrill of the not knowing because nothing we do is guaranteed that's what makes a risk it self so important to the point you're gonna do things beyond normal expectation. The way it has played a major role in my life. Coming from poverty and really learning the true power of sacrifice to help me develop the right risks to take thru my journey of life. Read more>>
Antoine White | Event Planner & Small Business Consultant
Risk Taking is Everything!!! My First Risk was moving from St.Louis Missouri to Dallas Texas in 2016. The Experience has Been Great!! I moved Down to Attempt to Further My Professional Career and To Gain Exposure to New People and Experiences. I Made the Move to Irving Alone with No Job and My Car Packed with my Belongings. I knew that with Positive Energy and A Great Work Ethic Everything would Workout. After A Slow start with My Job in 2017 I decided to take a Leap of Faith and Start A Business Full Time. I started my Company (YBE). Read more>> 
Tina Brown | Realtor®
Life consists of decision making every step of the way and most decisions consist of taking risks– some greater than others. In 2016 I took one of the biggest risks I had ever taken. I relocated from Milwaukee, WI down to Dallas, TX. I worked in the banking industry and the department I had worked in for 5 years at the time, was being shut down. I was fortunate to have the opportunity to stay with the company IF I took the leap. It felt like I had hit the reset button. I didn't know anybody, I had no family or friends who lived here. I had no safety net– just me and good ole GPS, figuring it out. Read more>>
Abbey Eff | Pole Dance & Movement Coach | Graphic Designer
I believe owning your own business and brand is ALL about risk taking. I don't know if something is going to work or if people are going to enjoy something, a new class, a new challenge, a new product – I have no idea! But like they say, you don't know until you try. I would rather try and fail than to never know and hold regret. The first biggest risk I ever took was when I chose pole dancing over my graphic design career. I had an interview with Nike as a designer – my dream job – and I was able to snag a second interview but it would require me to make multiple new pieces to show in my portfolio over the next couple weeks.  Read more>>
Reem Rashash-Shaaban | Mixed Media Artist and Writer.
Risk taking is an essential part of life. If you do not try something, you will never know what you could have had. I have always been a risk taker. I have never been afraid to try new things and take on new projects. Perhaps the biggest risk I took was changing careers. After being an educator for over thirty years, I decided to pursue a career in mixed media art. I wanted to visually express my poetry, writing and thoughts using a variety of mediums: photography, paint, collage, ink, etc. I took courses to hone my skills and then proceeded to prepare for exhibitions. In the past seven years, I have had four solo exhibits, participated in two joint exhibits and had my artwork published in literary magazines. Every day, I discover new aspects of myself while writing, painting and drawing. Read more>>