Meet Wade Guthrie | Hydraulic Sales Engineer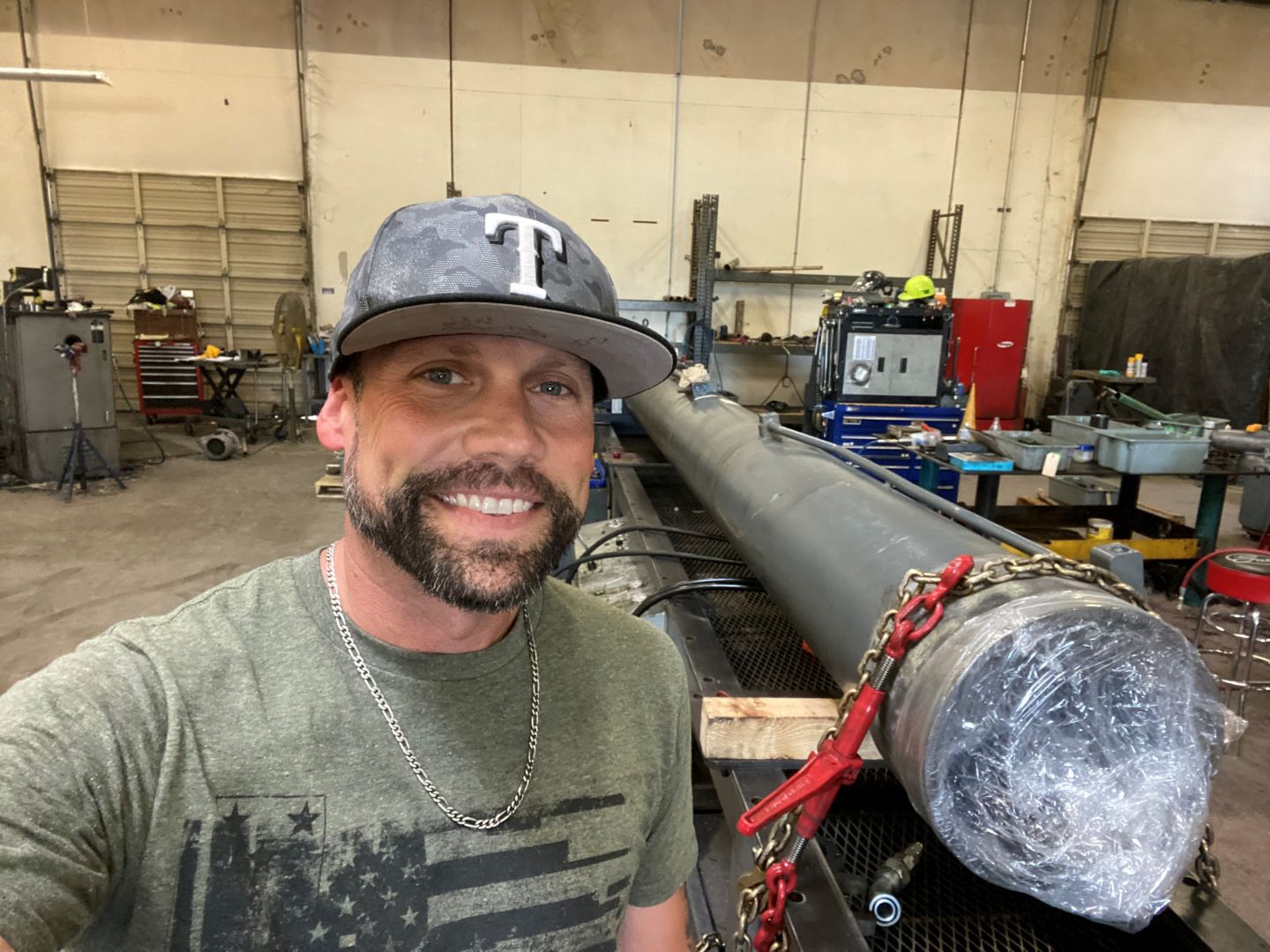 We had the good fortune of connecting with Wade Guthrie and we've shared our conversation below.
Hi Wade, do you have some perspective or insight you can share with us on the question of when someone should give up versus when they should keep going?
I do not believe in "giving up"..
There are times when we have to make decisions on what the next move should be, and sometimes these decisions involve very serious matters. It could involve your business, relationship, diet, etc.. But in those situations, I believe in making in making educated decisions and/or necessary changes, to make sure that I ALWAYS keep going!
To "give up" means that you have lost your motivation to excel and be successful. NEVER give up on ANYTHING! If something has gotten to the point that you truly believe that a change should be made.. then you just make the right choice, make the changes that are needed, and you continue to move forward. Like the saying goes.. "Success is moving from failure to failure, without the loss of enthusiasm."
Us humans are, well.. human. We make mistakes. Sometimes we make the wrong choices. But the most important thing is that you LEARN from all those experiences, and you better yourself from them. You don't just "give up". You move on, you open the next door of opportunity, and you continue down the road to success. Doesn't mean it will always be easy.. but if being successful was easy, everyone would be.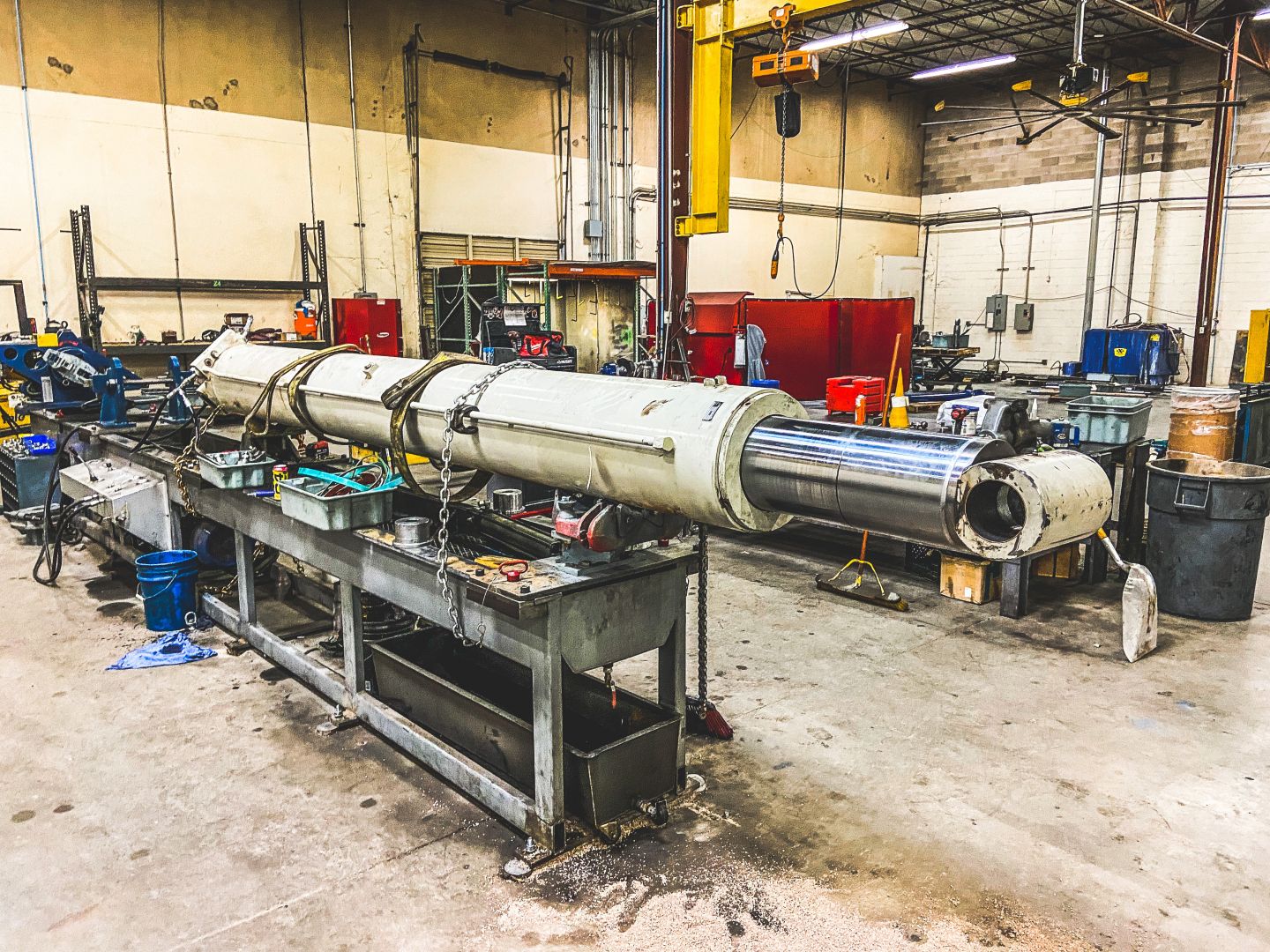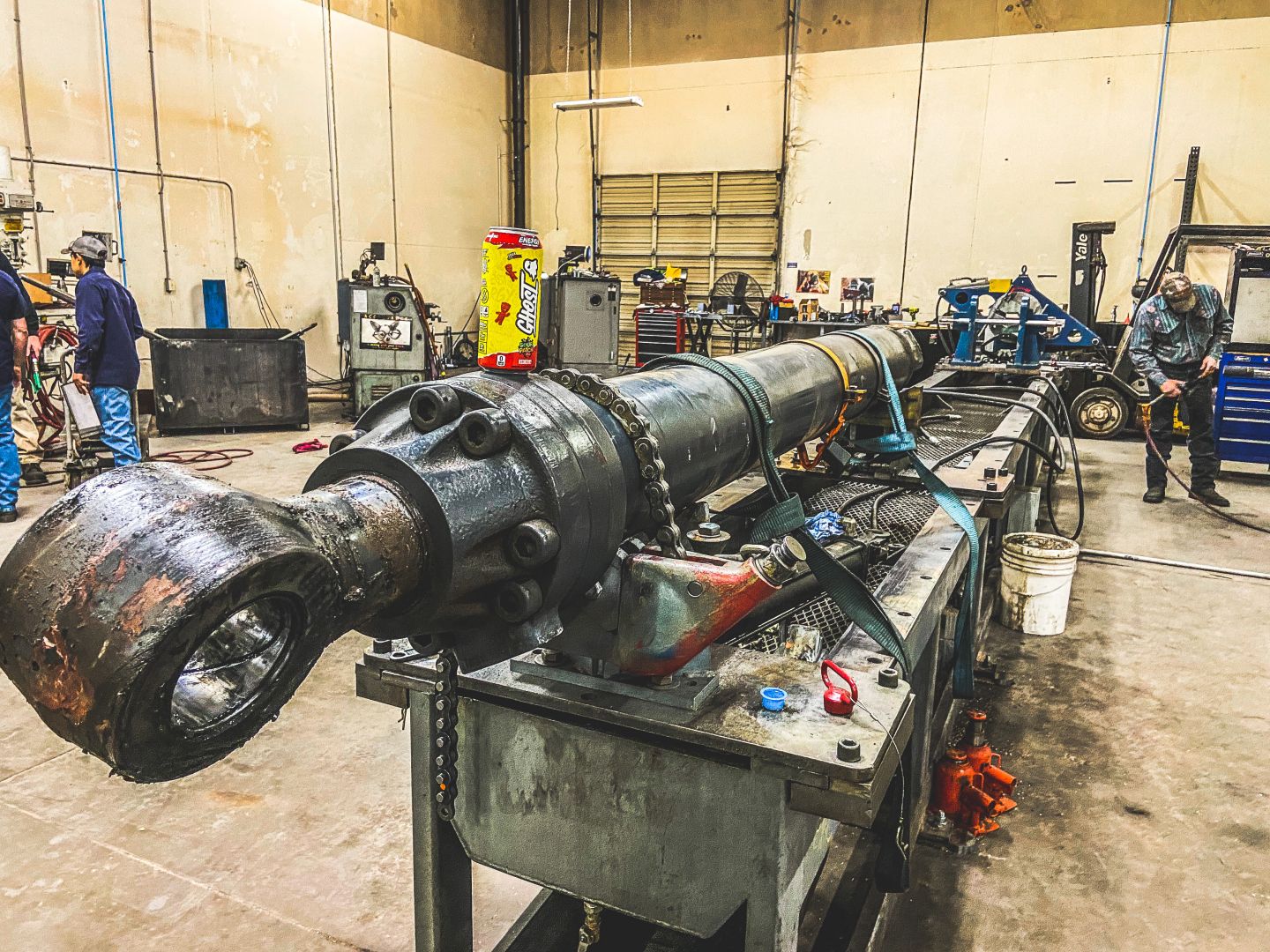 Can you give our readers an introduction to your business? Maybe you can share a bit about what you do and what sets you apart from others?
Energy Hydraulics sets a new standard for the fluid power industry. Previously, the focus for me was exclusively the repair side of the business. But since joining the team I am with now.. we offer all repairs, as well full product distribution for most all the biggest names in the industry. So I am able to offer my customers all-in-one fluid power solutions, not just component repair.
I am also very excited about our new e-commerce platform, which allows us to offer even more convenience for our customers, that allows them to make purchases, track orders, manage invoices and payments, etc.. This is something I have been pursuing since my first day in the fluid power industry.
As far as how I got to where I am today.. I definitely wouldn't call it easy. I am an East TX native, and I owned and operated an oil & gas based safety business for years, in Gladewater, TX. This all changed in 2020 when the pandemic began.
I have seen and managed through several oilfield fall-outs.. But the one that came with the pandemic was the worst I have ever seen. Everything started screeching to a halt, and I was basically spending money to stay in business. But that all goes back to the question of "giving up"..
With all of the trouble springing from the pandemic, especially financially, it was time to make decisions on what was next. This is NOT "giving up", it's doing what is best for my family's future. Even if that meant closing down the business that I had devoted my life to building for years.
Was that an easy decision? Of course not.. but it was a necessary one. Hopes and dreams don't keep the lights on, roofs over our heads, and food on the table. So at that point, I knew what I had to do. Even if that meant making a change to an industry I had zero experience in.
I took a job with a hydraulic repair shop in the DFW area, which I made mention of in my last interview with Voyage. And within a couple of months, my family and I moved and relocated to the Fort Worth area, so that I could fully pursue my new career, and start to recover from the struggle we endured when the pandemic started, hurting our business so badly.
Fast-forward about a year and a half, and the people I had been working with all that time, and did so much for, started practicing shady business. I wasn't getting the money I was owed, and am still owed substantially to this day.
So, needless to say… thanks to their faults, it was time to make another decision. So I did, and that decision landed me where I am today, at Energy Hydraulics. And in the less than 6 months I have been on this journey, I have already expanded my skills in this industry tenfold. And the future is looking brighter than ever.
Like I said in the very beginning.. there is no such thing as "giving up" as far as I'm concerned. I have had to face many challenges, that forced me to make very difficult choices. But at the end of the day, I never gave up on anything. I made the changes that were necessary to survive, no matter how much it hurt to make those changes. When we left East TX, we didn't just make a move… we left our family home of almost 10 years, our hometown where our daughter was in the middle of her senior year at the school she had went to her entire life, our friends and family.. basically our lives as we then knew it.
While it wasn't easy, it wasn't the end of the road. Life will, and does go on.. So we must go on as well. I never once gave up.. I never once quit.. I always moved on to the next chapter, because that's where the story just keeps getting better. You will never find your happy ending, unless you keep turning the pages. Don't EVER lose enthusiasm, no matter what challenges the world throws your way. ALWAYS keep a positive, glass half-full mentality..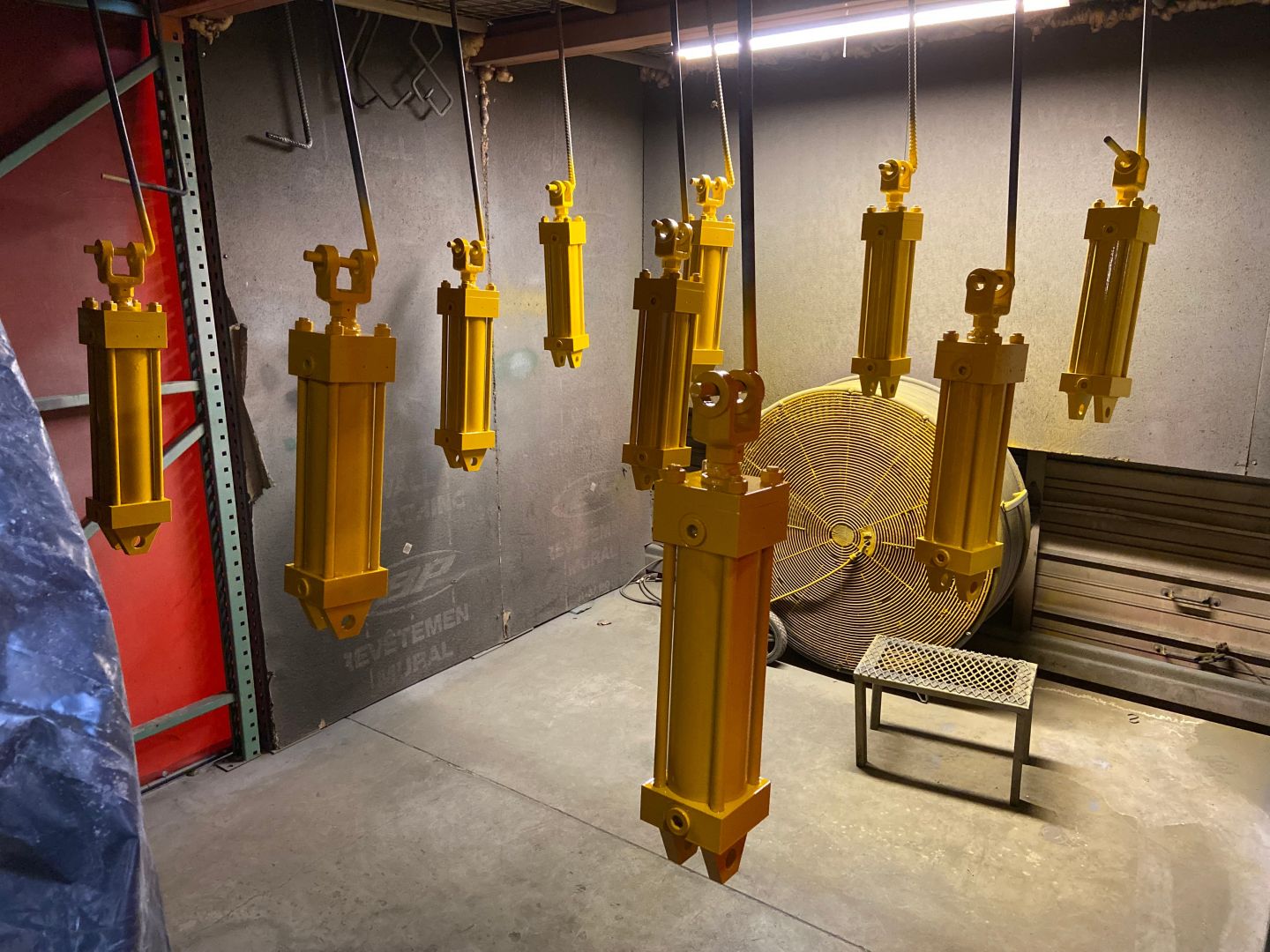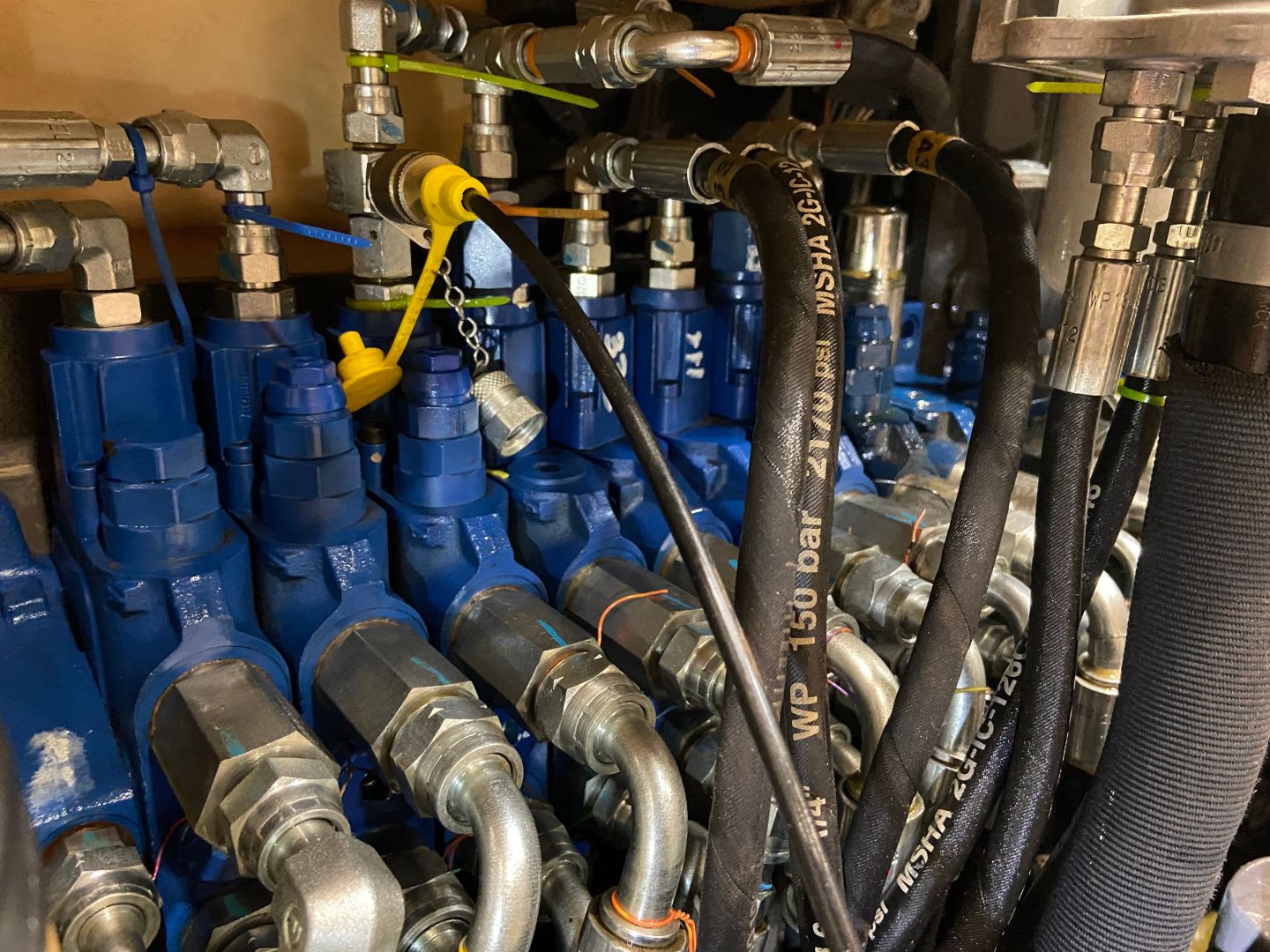 If you had a friend visiting you, what are some of the local spots you'd want to take them around to?
We live in the Fort Worth suburbs (North Richland Hills), and we have some really good spots that we frequent around the area. Especially around Grapevine.
My wife and I are die-hard Mexican food lovers, and we are huge fans of Rio Mambo!! We love their food, their margaritas, and the atmosphere!
If the kids are with us, we like to eat at 54th Street Restaurant and Drafthouse pretty regularly. They have a great menu with a lot of different types of food. So it's got something for everyone. It's a good spot to go without the kids as well, as they have a great selection of draft beers and cocktails.
One of my favorite places to go for fun, is Free Play Arcade. The kid in me is still a die-hard pinball and arcade game player, and this place is the best thing ever for that. I don't get into all the video games that everyone plays these days. I still like to stand up and play the games I loved as a kid.
We are also long time members of Six Flags. We enjoy spending the day at the park riding rides and hanging out.
As far as nights out.. we enjoy Wilhoite's in Grapevine, Volcano's in Hurst (we love shuffleboard!), and Chicken & Pickle in Grand Prairie!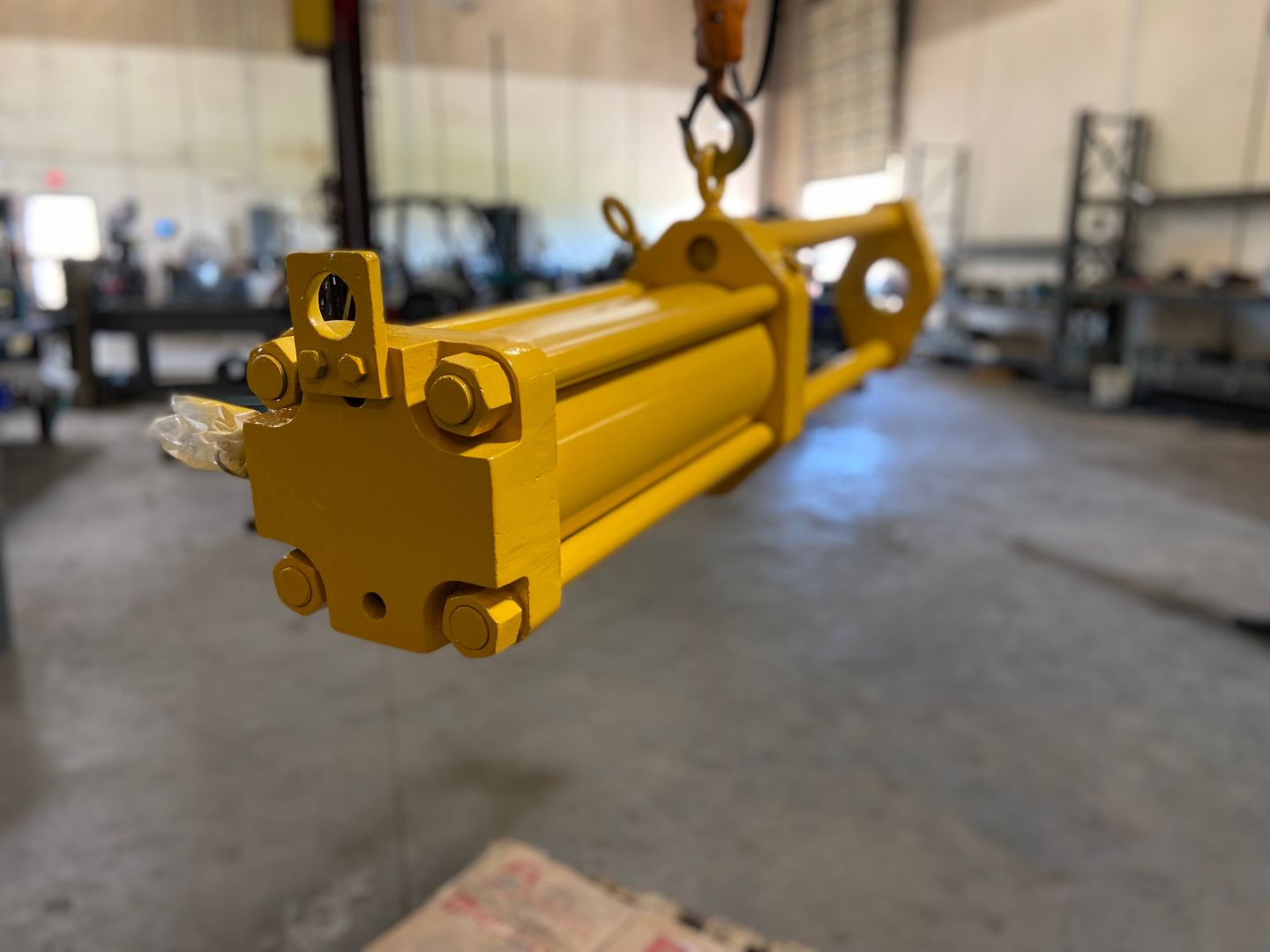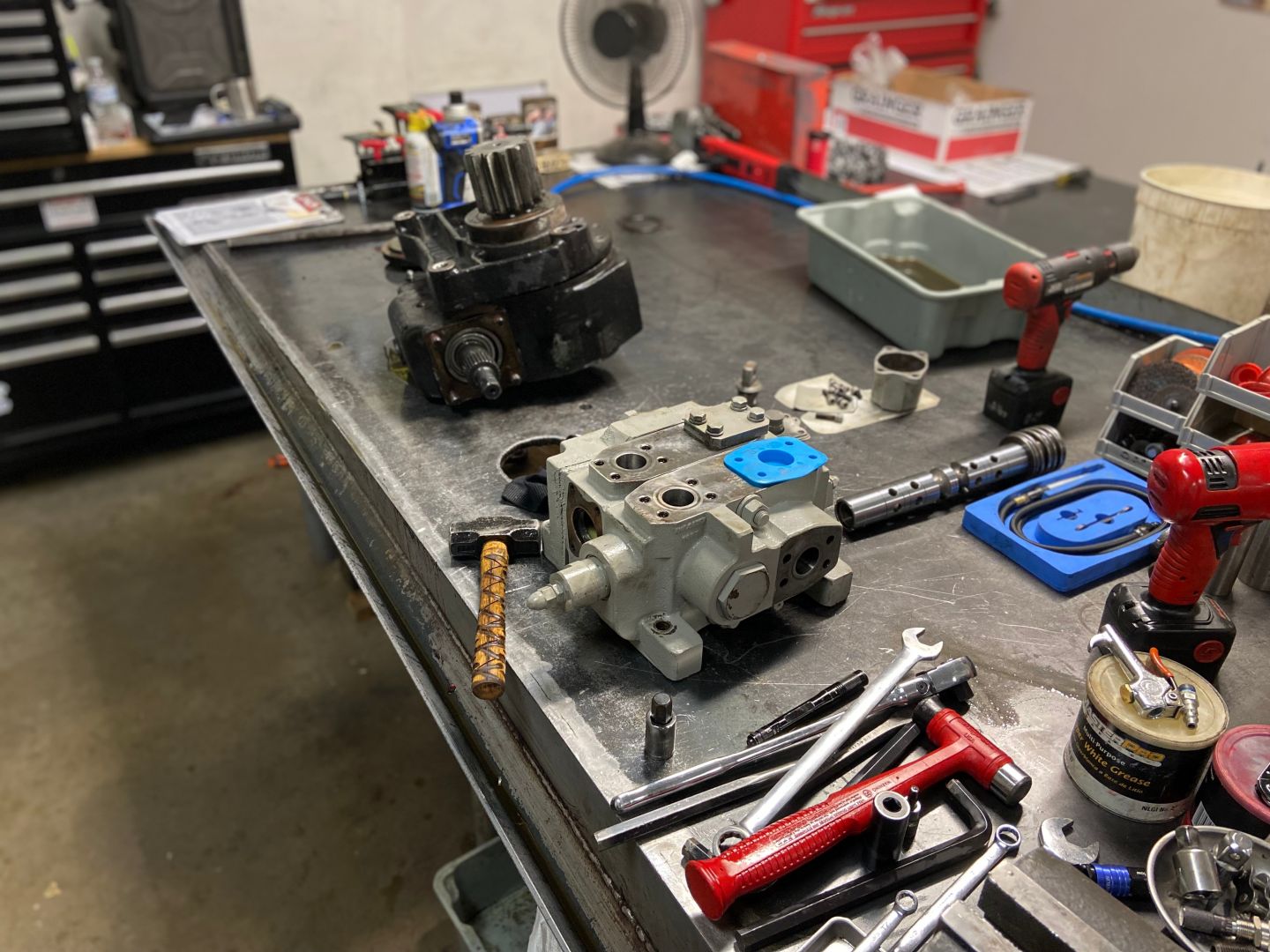 Shoutout is all about shouting out others who you feel deserve additional recognition and exposure. Who would you like to shoutout?
I definitely wouldn't be where I am today without my wife, and my 3 children. They are the wind in my sails. The whole reason I strive to be successful. I love them more than anything else in this world, and I would do absolutely anything to make sure that they are safe and provided for. Without them, I am nothing.
I would also like to shout-out to the great group of people I work with here at Energy Hydraulics. I now have more opportunity than ever to succeed in the fluid power industry, because of the support and knowledge that my team has to back me up. I am very grateful for all the new opportunities that have been presented to me this year because of these guys helping guide me in the right direction!
And last, but definitely not least, my Grandfather, Marvin.. I lost him when I was just 14 years old.. but he is, and always will be, one of the biggest influences, motivators, and most important people ever in my life. He was the man I looked up to the most, and I am forever grateful for every minute I got to spend with him while he was here.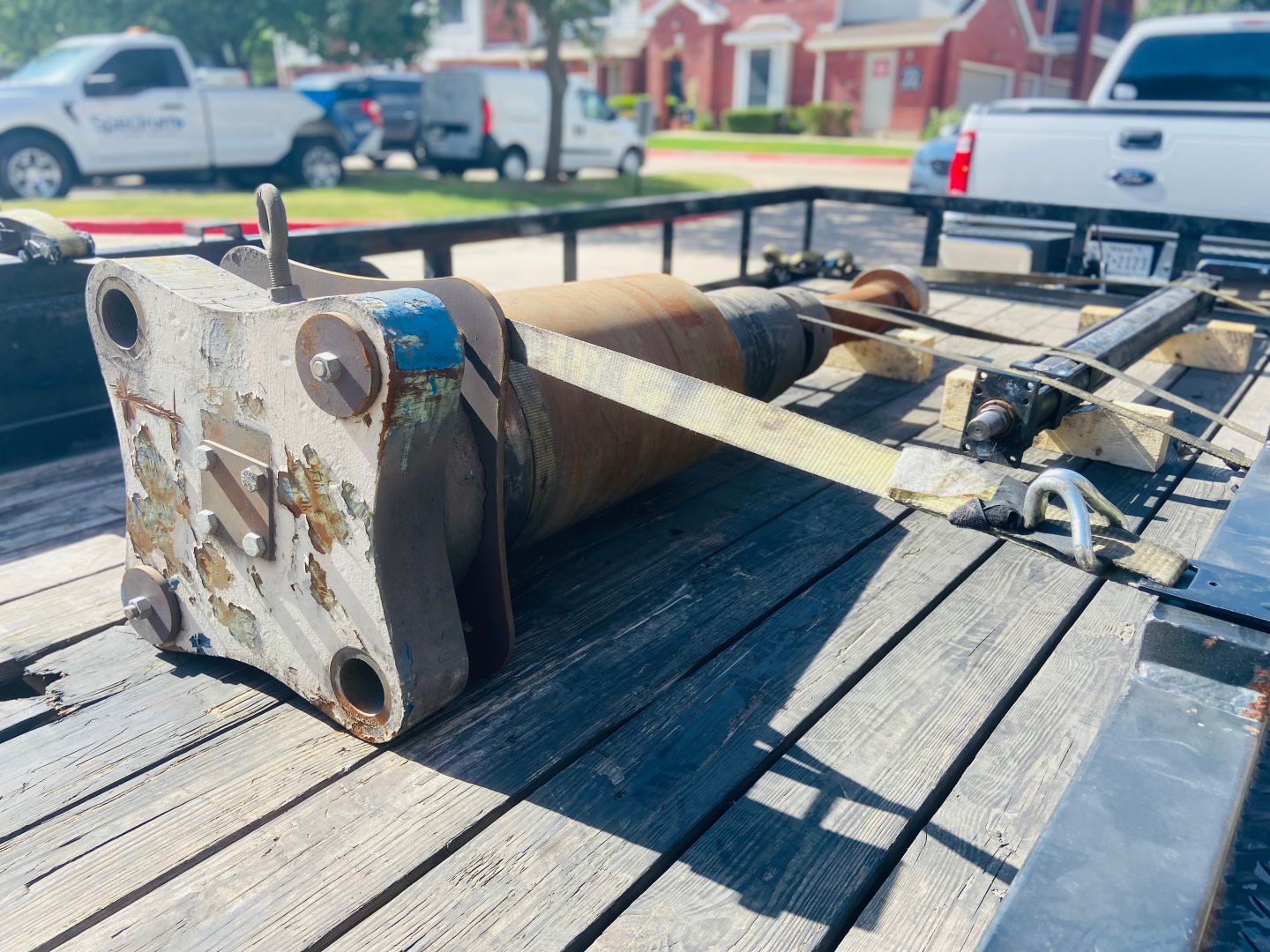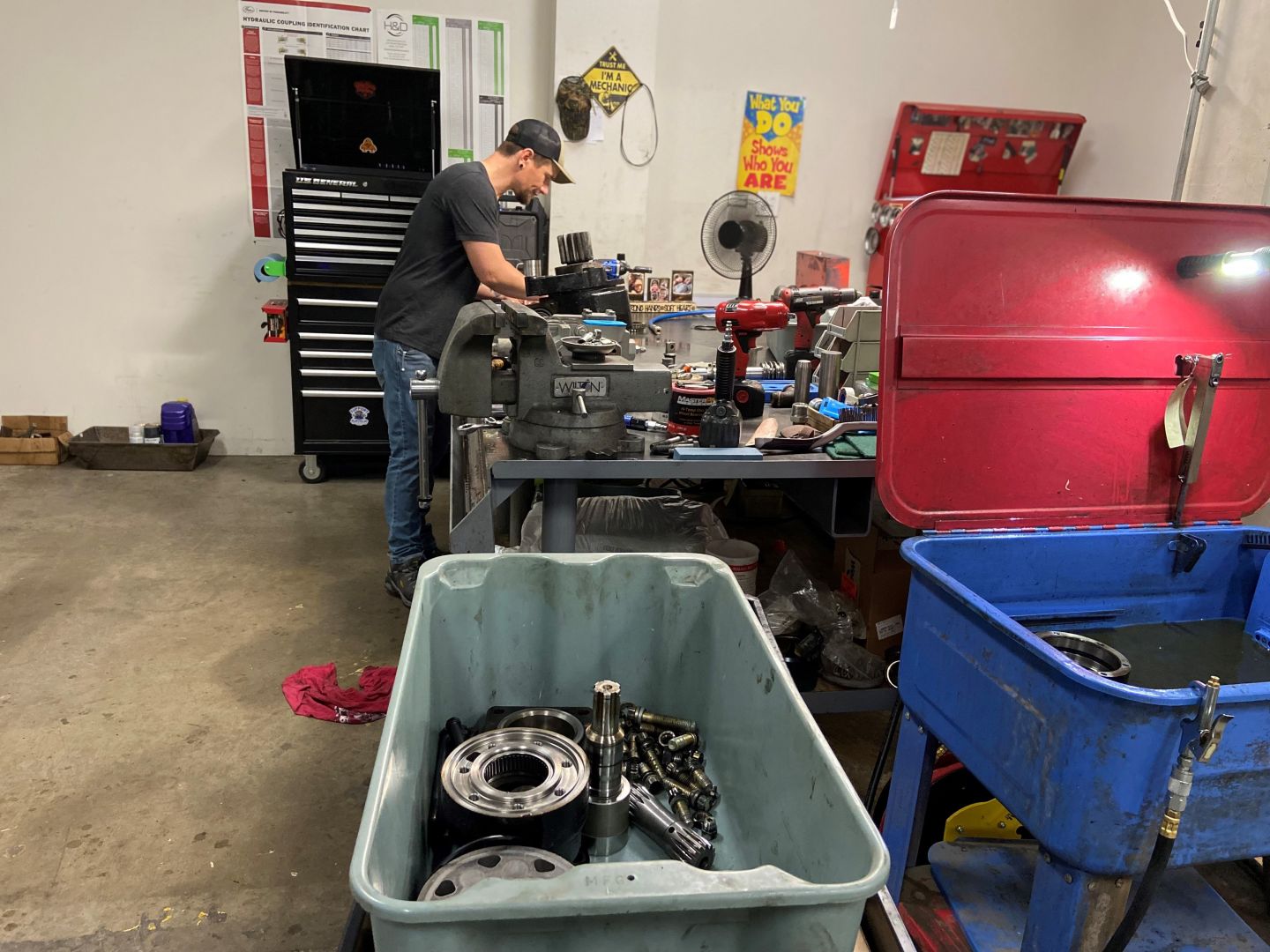 Website: https://www.energyhyd.com
Nominate Someone:
 ShoutoutDFW is built on recommendations and shoutouts from the community; it's how we uncover hidden gems, so if you or someone you know deserves recognition please let us know 
here.