Meet Tiffany Knowlton | Owner, CEO, and Artistic Director at Elite Dance Company of Texas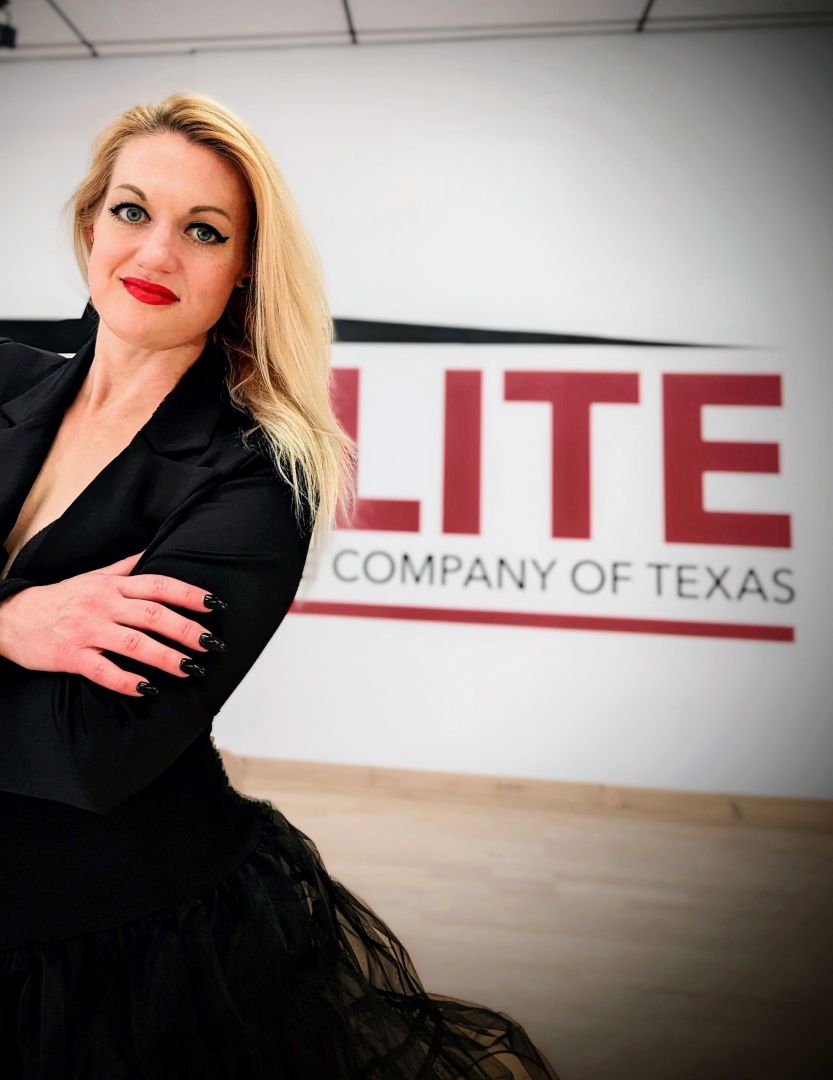 We had the good fortune of connecting with Tiffany Knowlton and we've shared our conversation below.
Hi Tiffany, why did you decide to pursue a creative path?
When I was 12 years old, our middle school Career Counselor visited Home & Family Life Class (a required course when I was a kid) and made every student take a Career Aptitude Test. I remember being perplexed at the notion that someone holding a stack of optical answer sheets, like the SAT, was trying to narrow my future options and tell me which career path I should take.
When I was 12, I already knew that I wanted to be a professional ballet dancer and, eventually, a dance studio owner. I didn't need a test to tell me this, nor did I want a test to try to convince me otherwise.
When the Career Aptitude test results were returned, our Career Counselor came back and spent a few minutes privately discussing the results with each of us in turn. I watched the other kids in class willfully accepting their results one at a time while I waited (dreading) for my turn.
My test results leaned heavily entrepreneurial with personality traits such as "strong leadership", "strong persuasiveness", and "strives for perfectionism" in the 90th percentile. Mrs. Career Counselor told me that I should be a lawyer, or a public relations expert, or anything other than a professional dancer due to the dismal pay scale and short-lived careers of most dancers due to injury, aging-out, or the unpredictability and contractual nature of the work. I didn't care about any of the drawbacks of the profession. I only knew that I did not want to live an adult life without the Art of Dance firmly at the center of it. I have, quite literally, never wanted to do anything else.
I credit the conversation with Mrs. Career Counselor as the one that solidified my future goal to pursue a career as a professional dancer and dance studio owner. Maybe it's the stubbornness in me, my perfectionism, or the fact that she made my goal seem impossible… it is most likely "D", "All of the Above".
In the end, Mrs. Career Counselor was only doing her job and for that I am grateful. Thanks to Home & Family life class I can bake a mean cake from scratch while I'm being the Owner, CEO, and Artistic Director of my own dance studio.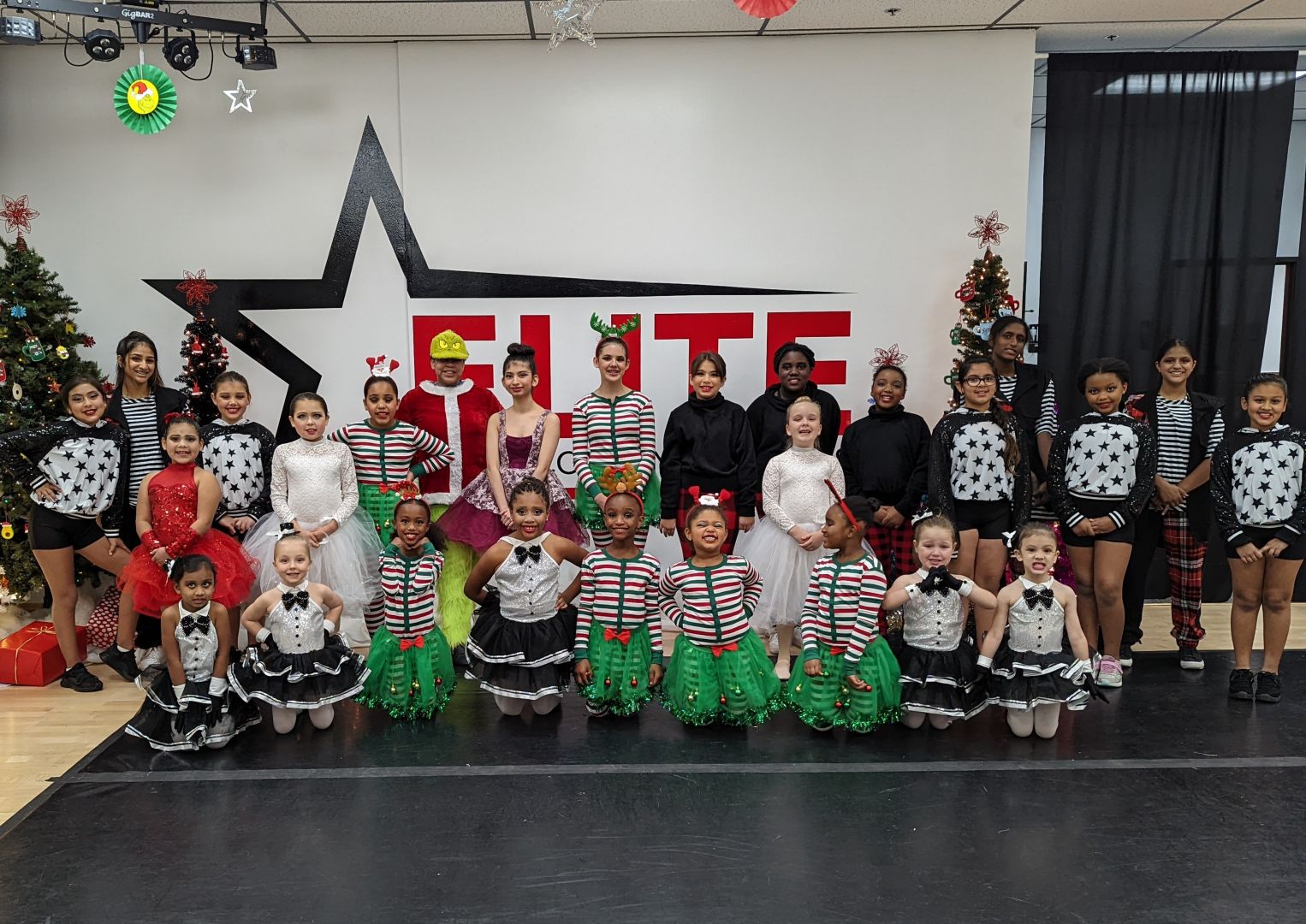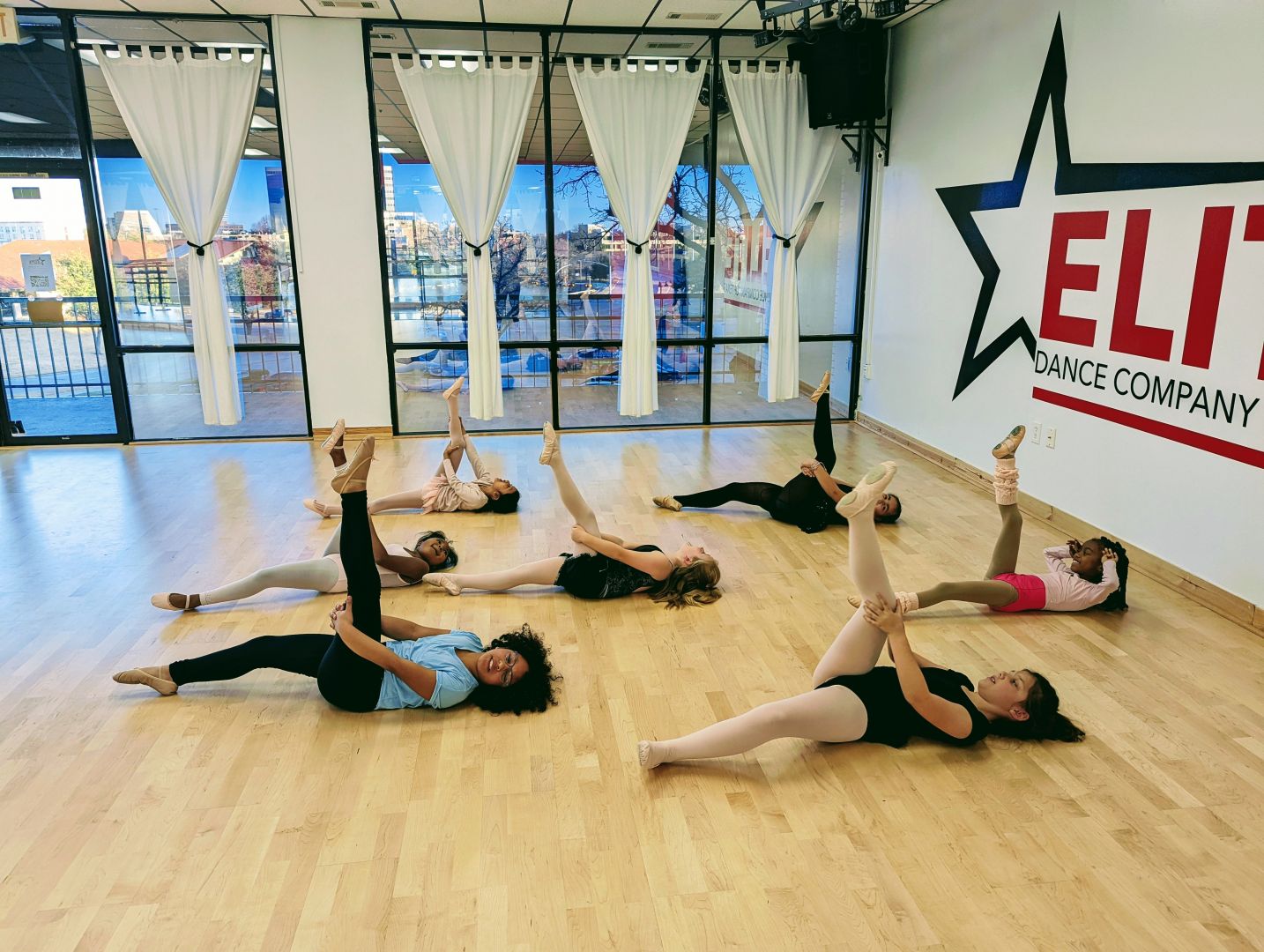 Let's talk shop? Tell us more about your career, what can you share with our community?
At Elite Dance Company of Texas we truly celebrate and ingrain in each student a deep love and appreciation for the Art of Dance. 30+ years of dance training, apprenticeships, mentorships, teaching jobs, and even a foray into teaching dance fitness classes have given me huge insights into the type of instructor and mentor that I strive to be.
I began my dance career at the age of three in a Toddler Dance & Tumble Class. By the time I was in high school I was ranked Top 10 in State as a Solo Dancer. I was the Captain of my High School Drill Team for two years, and I spent my hours in the dance studio training in a variety of Classical Dance genres with a focus in Ballet, Jazz, Character, Broadway, Lyrical, Tap, and Contemporary Dance. I also used this time to expand my performance skills into acting and was cast in several stage & musical productions including Scrooge: The Musical, Jesus of Nazareth, Guys & Dolls, Oklahoma!, Joseph and the Amazing Technicolor Dreamcoat, and more.
As my dance career continued to expand, I was accepted into an apprenticeship at a local ballet company in the Pacific NW. During my time there, I student-taught the minis class, broadened my dance vocabulary through workshops and intensives, and continued to train with the corps de ballet until I was hired into the company.
My time as a professional dancer was marked by recognition for Mastery in Choreography, Artistry in Classical Dance, and Excellence in Improv & Theatre Performance Skills.
My methods of teaching are, perhaps, a bit untraditional. I focus on becoming an artist and not "just" dancing.
Yes, Dance IS Art in and of itself, but, if a student cannot tell a story through dance and make the audience believe it, then they have not yet mastered the artistry of dance. To understand dance technique is only part of the equation.
As any of my EDCT STARS Competition Team students will happily confirm, one of my favorite rules is, "Do Not Bore Me," and I mean it. If I'm bored watching them perform, then they are not doing their job as a storyteller.
If I choreograph a melancholy piece I need to visually see and feel the mood in the setting they create. Sadness should be pulsing through their fingertips; hopelessness should hover like a storm cloud and precipitate through the ends of their pointed toes.
If I choreograph an energetic and happy piece I need a radiant smile that never leaves their face, I need their body language to buzz and deliver excitement all the way to the person in the back row of any venue.
If the students do not give appropriate energy to a piece, if the performance is unremarkable or forgettable, then the students are not doing their job on stage.
Our EDCT STARS have already competed in two competitions so far this season, and we walked away with the coveted title of "Most Entertaining 2022" at Turn It Up Dance Challenge in February. Suffice it to say, the "Do Not Bore Me" rule resonates.
Another of my very important rules is to never say "I can't". "Can't" is a bad word in my studio. Instead, I want my students to say, "I'll try!". Negative attitudes and negative self talk are not permissible in my classes. Learning can only be accomplished with a mind that is receptive to information and correction. Defeatist attitudes are unproductive and a waste of class time.
Unlike run-of-the-mill traditional dance schools, I do not force my students to wear certain leotard colors, wear a certain hairstyle to every practice, or conform until they look like an army of dancing robots (unless I choreograph an "Army of Dance Robots" piece… maybe next season).
Instead, all Elite students come to class in appropriate dancewear and we just get down to business.
I am much less concerned about how they look as I am about what the students learn and take away from my classes.
The biggest gift to me, as a teacher, is to know that my students leave the studio and still think about dance when they're at home.
When the parents come in and tell me that their child organized a dance recital with their classmates during school recess, or, when my minis come in with a lovely picture of a ballet dancer that they colored for me at home, that's when I get the confirmation that I am doing my job and doing it well.
We opened Elite Dance Company of Texas in October 2020, in the midst of the pandemic. As a small business, getting the word out about the fact that our studio exists has easily been our most challenging obstacle. I will continue to push forward with small business rookie optimism, and focus on studio growth and expansion. Nothing about opening up a brand new, small business is easy, however, I am very stubborn and will constantly strive to be THE BEST. There is no alternative outcome for EDCT other than success.
EDCT is actively enrolling students in all classical dance genres and will continue to offer classes through the summer months. Fall Season begins in mid-August. We welcome any and all students between the ages of 4-17.
We also offer weekly, full-day summer camps beginning June 6th – July 15th. EDCT summer camps are for students ages 4 – 12. This summer, we are offering 5 different themed weeks of fun & each week concludes with a showcase for friends and family!
EDCT Class Registration is easy! Just visit our website at: elitedancecompanyoftexas.com and sign up from the comfort of your own device.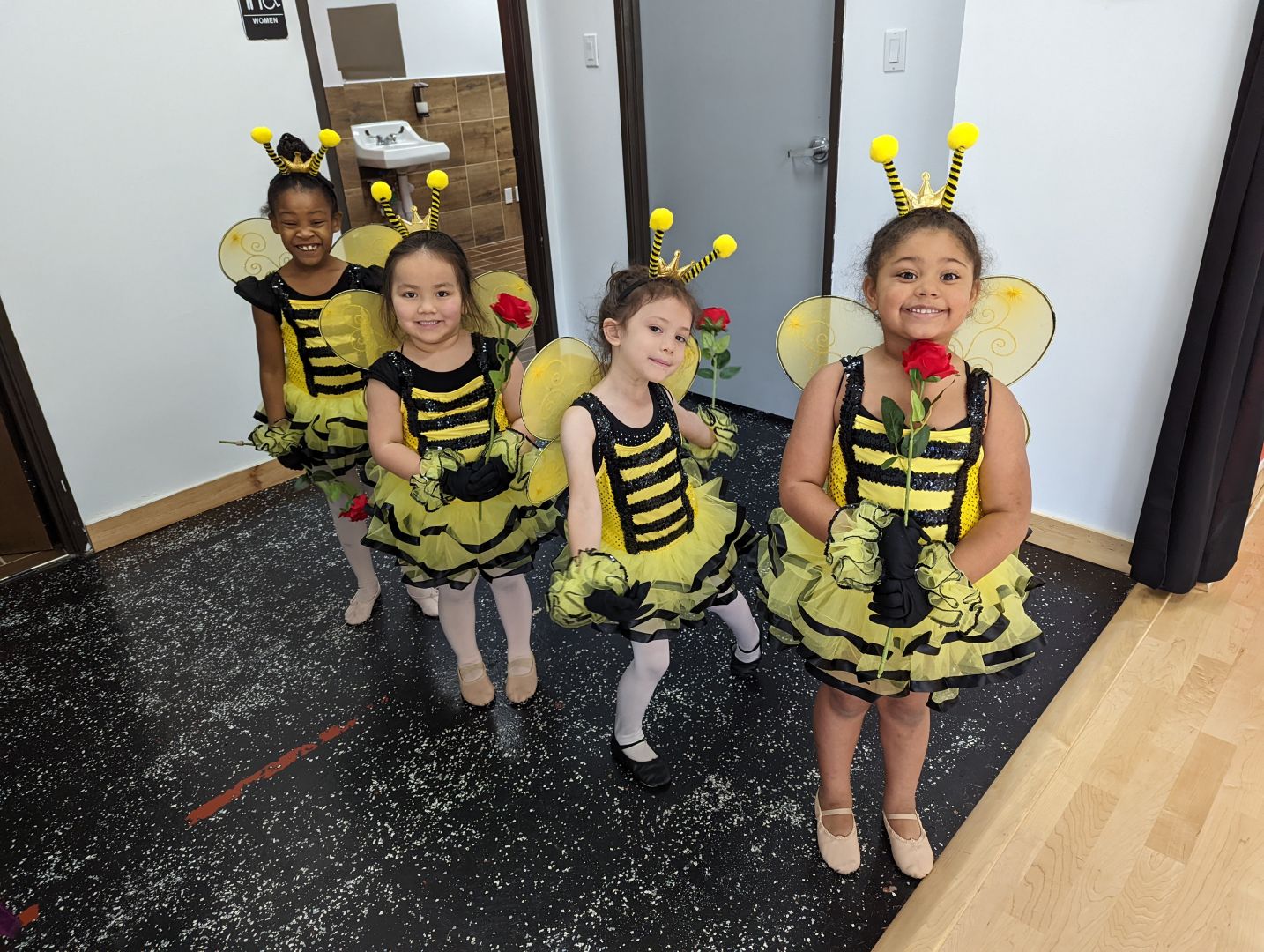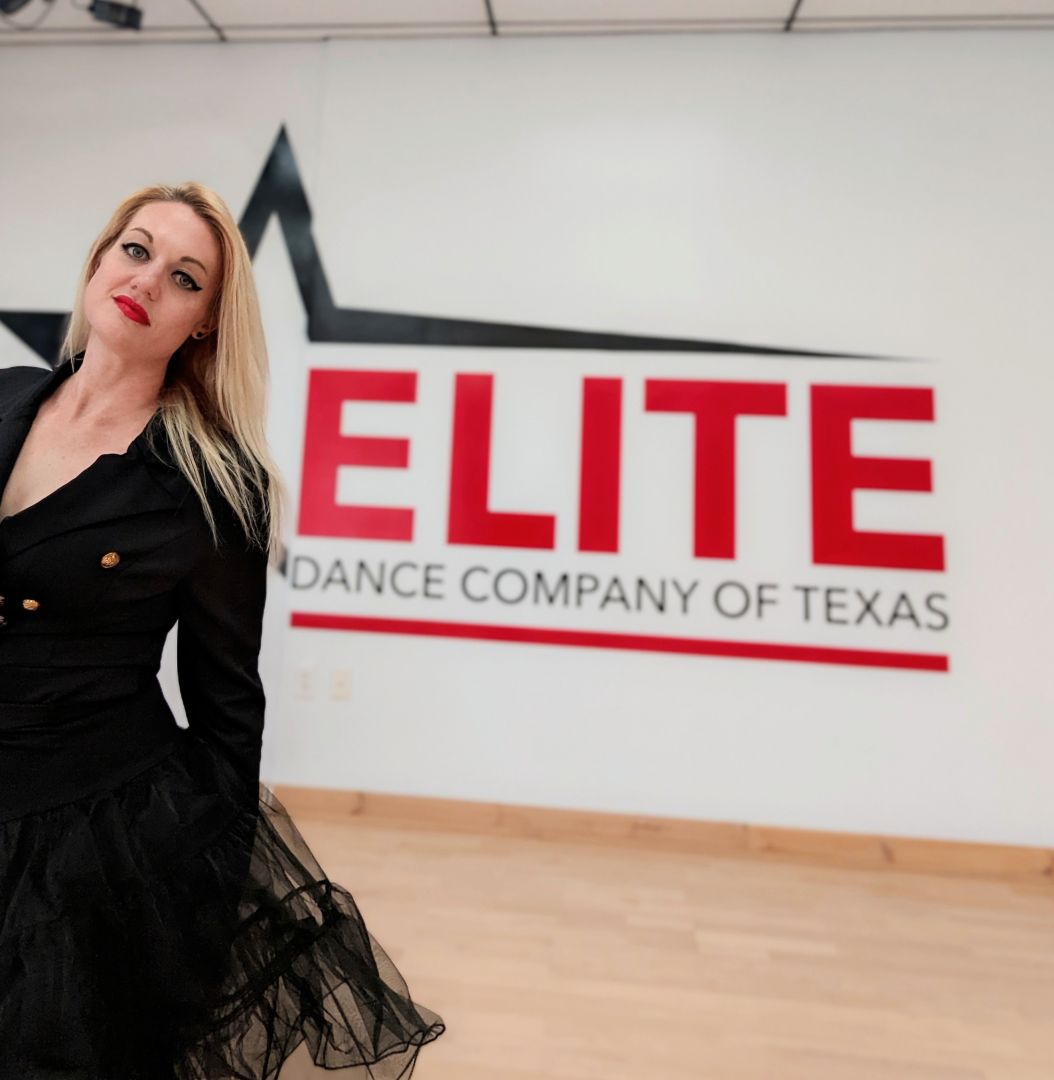 If you had a friend visiting you, what are some of the local spots you'd want to take them around to?
For desserts, our favorite home baker is Calista Grace Bakes. We have partnered with her on numerous projects including our upcoming Spring Recital. She makes the best cake and cake pops in Irving/Las Colinas!
Our favorite florist is Flowers of Las Colinas. They make the best floral arrangements and bouquets for special occasions. We are partnering with them on our upcoming Spring Recital as well.
For casual dinner or date night we adore Chihiro Sushi in Euless. The owners are super friendly, the staff is nice, and the Sushi Chefs are awesome!
For creative and tasty food & drinks and a relaxing atmosphere, Mexican Sugar Irving/Colinas and Whiskey Cake Irving/Las Colinas.
For delicious frozen treats on a hot Texas day, Pop Factory Las Colinas.
For a concert or show, definitely hit up the Toyota Music Factory. There is also always something fun happening on the stage at Texas Lottery Plaza. You can hang out on the grass and relax or walk around and enjoy the atmosphere.
For a super fun and calorie-killing ZUMBA class, Elite Dance Company of Texas ZUMBA class Mon & Wed 7PM! (yes, that's my class!)
The Nail Place in Coppell for the nicest, sweetest employees and the best, most relaxing manicure/pedicure day.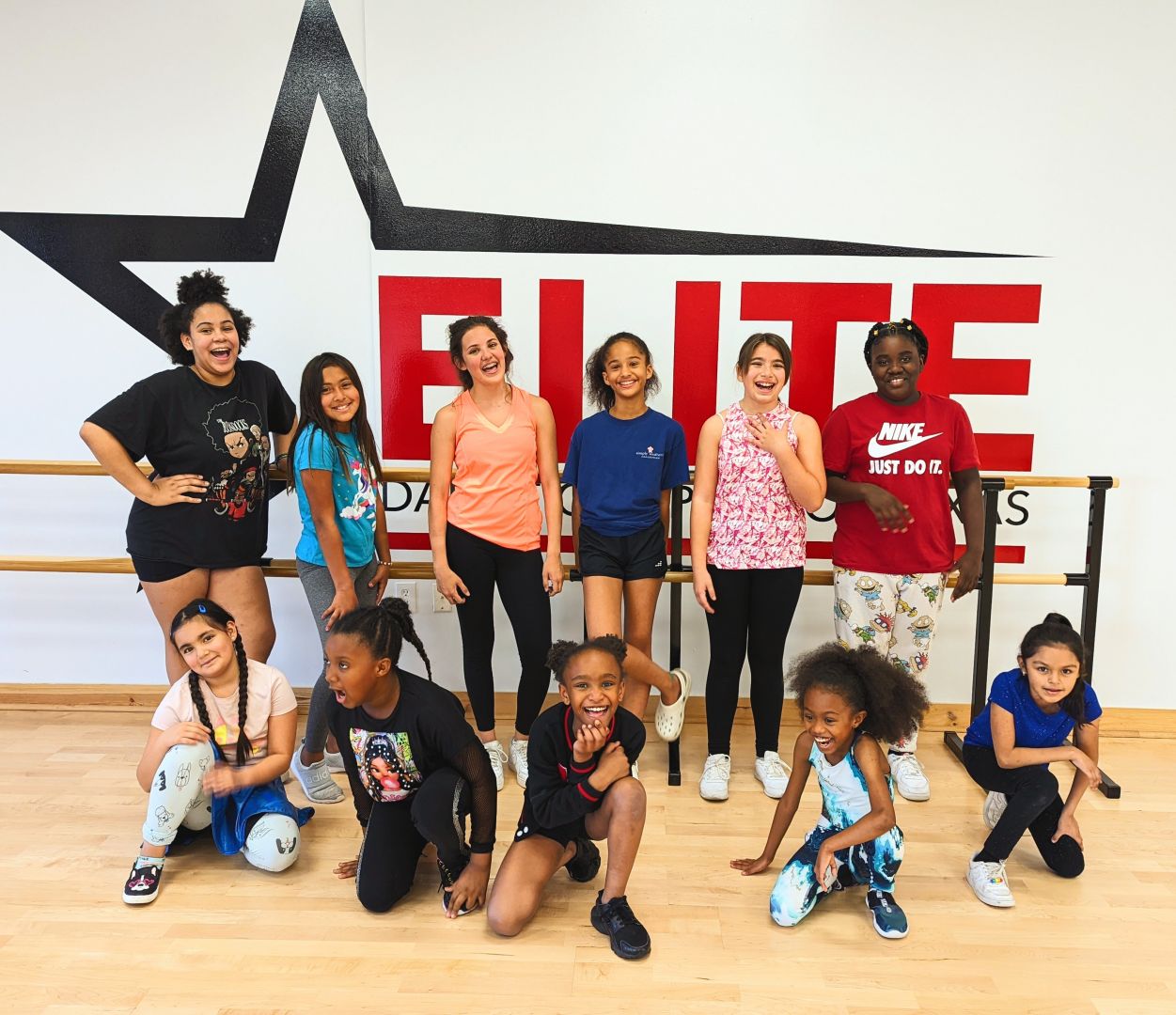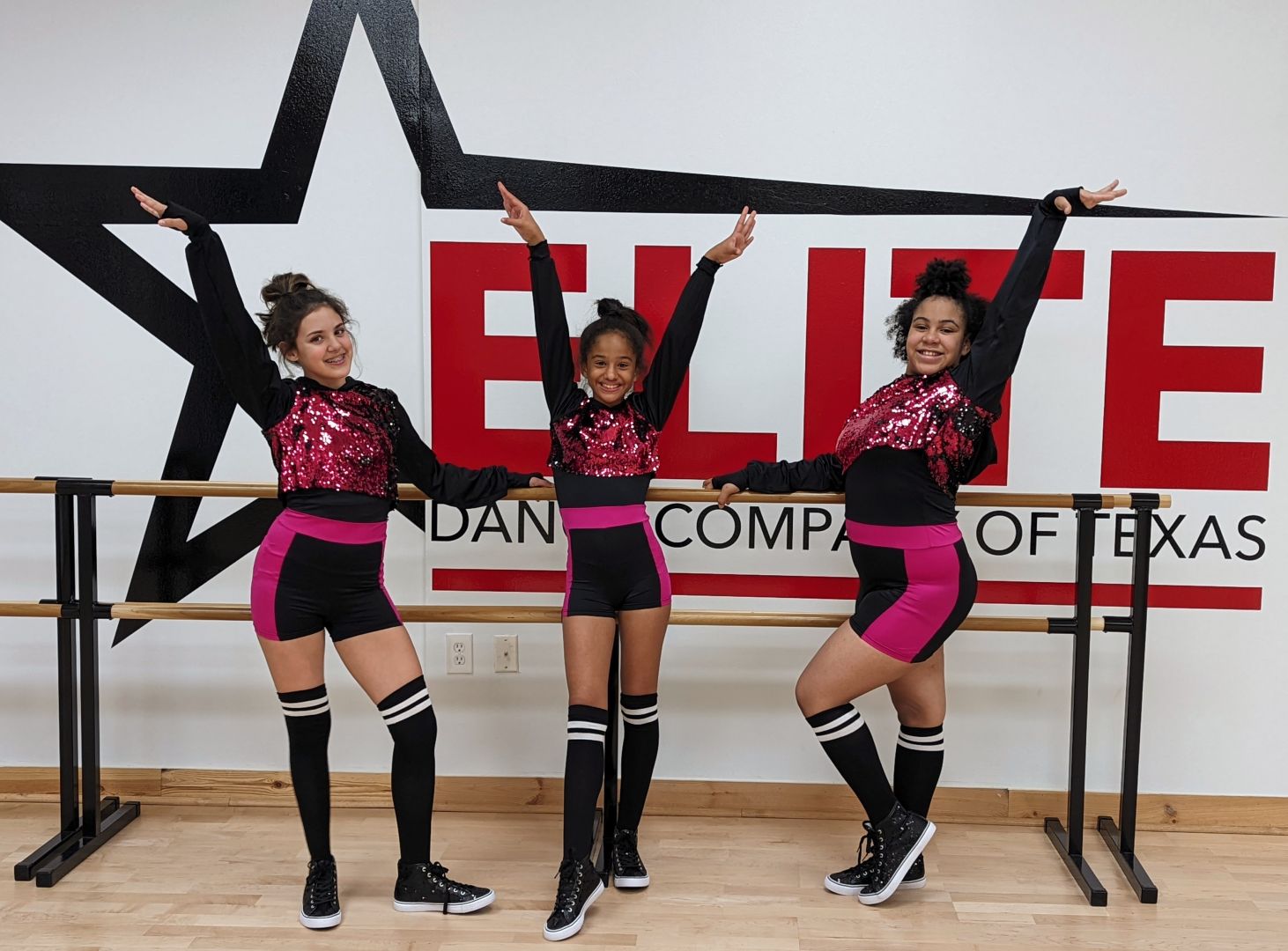 Shoutout is all about shouting out others who you feel deserve additional recognition and exposure. Who would you like to shoutout?
The best dance educator in my life was the ballet mistress (archaic term that we were required to use once upon a time) of my childhood.
Ms. Halley wasn't the friendliest, the warmest, or the most talkative teacher. In fact, I'd say she was probably the least popular of the teaching staff at the dance studio I attended growing up. I remember most students being afraid of Ms. Halley, not the horror-movie type of fear, but the reverence sort, the kind of fear that demands respect.
One specific day at the end of Pointe (Ballet) Technique class. Ms. Halley was watching us with her judging eyes, scrutinizing our turnout, the size of our jumps, and our grace and fluidity of movement.
She had her arms folded and her brow was furrowed as she watched me travel across the floor in the grande allegro. I knew she didn't like something about what I had done, but, I couldn't figure out what. Instead of telling me then, she gave me the dreaded, "Tiffany, see me after class."
If I had learned anything about professionalism as a student it was to listen, receive corrections, and thank the teacher for taking their time out to give you an assessment. I said "yes ma'am," and worried about our future conversation for the rest of the hour.
When all the other students had packed up their bags and gone, Ms. Halley summoned me to the corner of the studio. She took a deep breath and paused before she started talking. Instead of the verbal berating I was certain was in store, she told me that she could see that I was holding myself back; that I was afraid to dance to the best of my abilities for fear of judgment from the other students.
Ms. Halley went on to say that, going forward, I would actually be in trouble if I muted myself or my talents for the benefit of the other students. She talked about confidence trumping competence, and that if I could work on my confidence I would be a real force to be reckoned with.
I bring Ms. Halley's nuggets of wisdom to the classes that I teach today. I will never forget the value that she added to my dance career. Sadly, Ms. Halley passed away some years ago. It was a huge loss for the dance world. I hope to carry on her legacy as long as I can in my own dance studio instruction.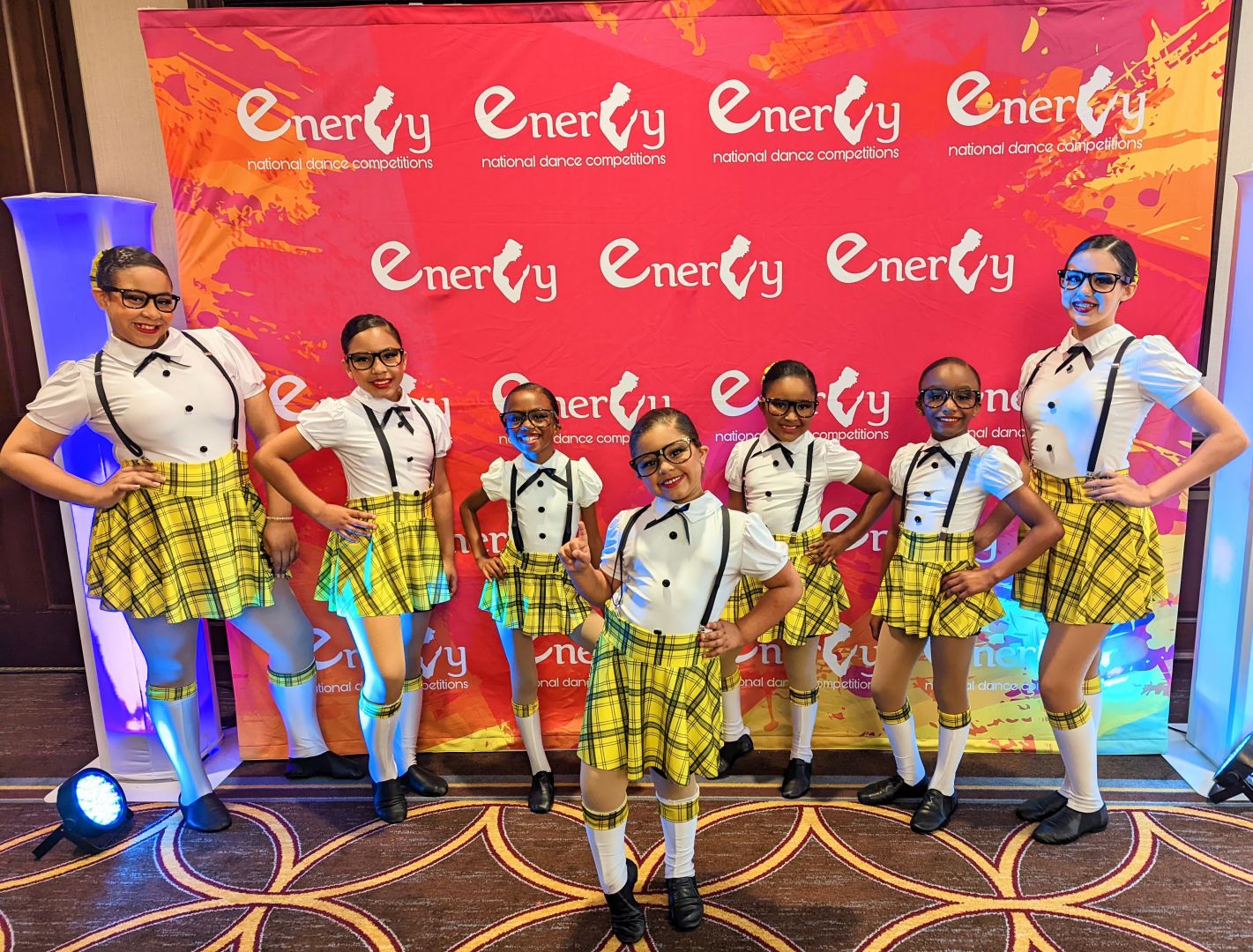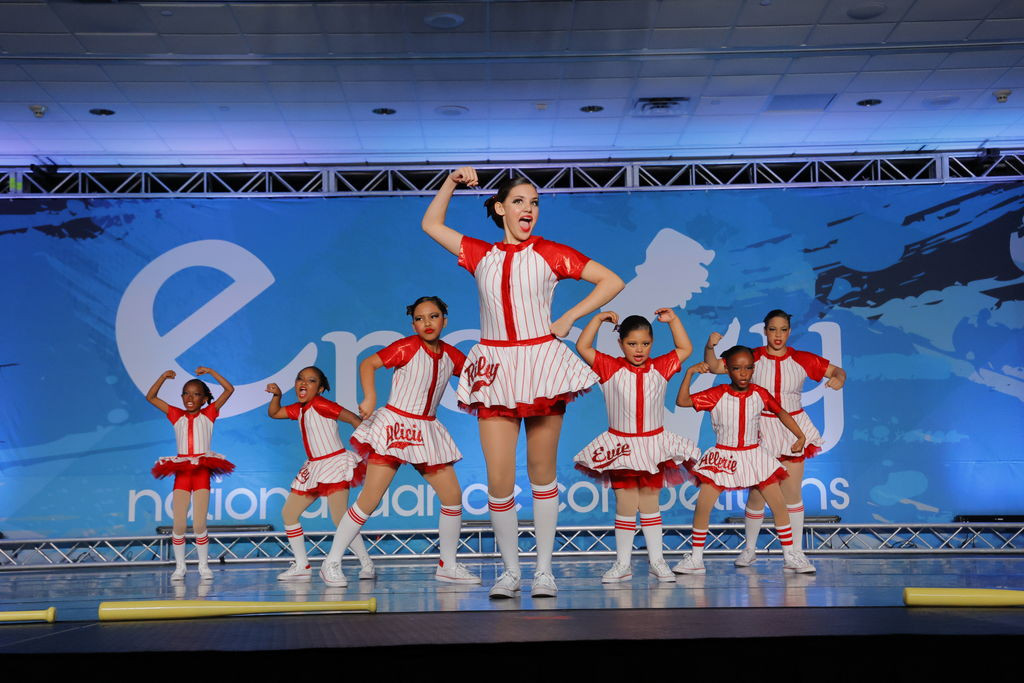 Website: www.elitedancecompanyoftexas.com
Instagram: @elitedancecompanyoftexas
Facebook: Elite Dance Company of Texas
Youtube: Elite Dance Company of Texas Las Colinas
Visit us on Google Business at: https://g.page/r/CYFu5mzpKZ90EA0/review
Nominate Someone:
 ShoutoutDFW is built on recommendations and shoutouts from the community; it's how we uncover hidden gems, so if you or someone you know deserves recognition please let us know 
here.