Meet Steven Visneau | Photographer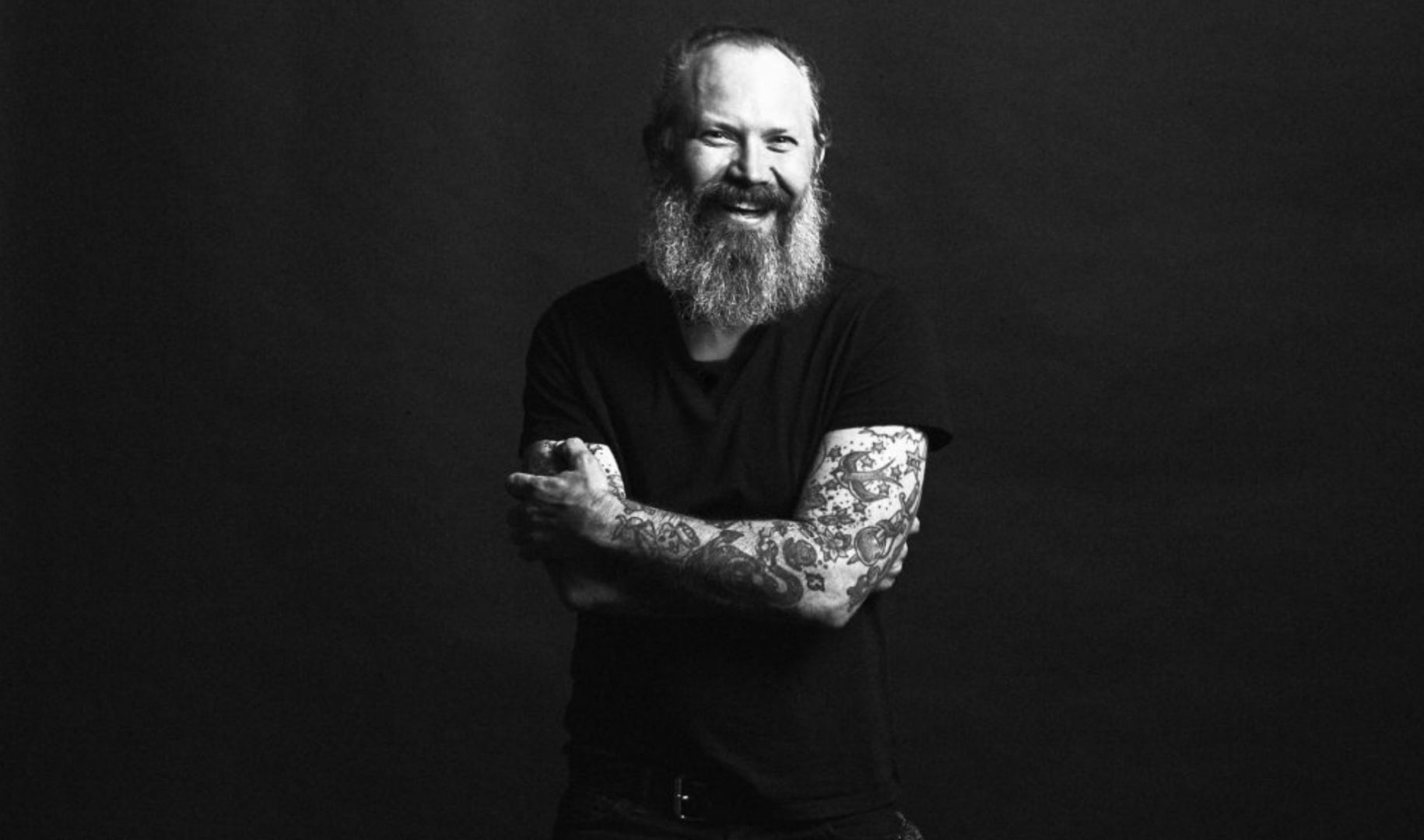 We had the good fortune of connecting with Steven Visneau and we've shared our conversation below.
Hi Steven, how do you think about risk?
Below is the edited final version.

We had the good fortune of connecting with Steven Visneau and we've shared our conversation below.
Hi Steven, how do you think about risk?
So this question is right on time. I was hiking with a couple friend's just last week and this topic came up. I mentioned that taking a risk does not come natural to me, in fact it was paralyzing. I was the kid growing up  wanting to be the BMX kid, skateboarder, answer the question in class or hell even try a new food but I was so paralyzed by the possible negative outcome that I would never fly outside of my lane. I wanted to be near the action but not in the action. My parents divorced when I was 4 so there was always a bit of instability in my house. It was a loving nurturing atmosphere but sometimes a bit erratic. I think I internalized those feelings of insecurity which resulted in me not wanting anymore adverse outcomes which prevented me from trying new things, i.e. taking risks. I went along with "going along" until I reached my Senior year of high school. I was playing football, all the boys did, but unlike the other boys I was only about 120 lbs. I was getting killed. I did ok, even won player of the year my Junior year but I was miserable. Finally the summer before my Senior year I decided I was going to quit football and take up playing drums in a band. I always had wanted to play music as young as I can remember but was afraid to try. I bought a drum set from a pawnshop and started a band that summer. My coach expected me to show up for practice in August but to his surprise I did not. They came to my house, sat me down and tried desperately to change my mind. It was one of the most intimidating and scary conversations that I could imagine. At that point I took what I consider to be one of the biggest, in a series of many to follow, risks I have ever taken. It felt good. My senior year was socially miserable but internally fulfilling. I lost many of my friends on the team but made new creative friends plus learned that a few of my friends didn't care either way they just were my friend. I can honestly say from that moment on the fear of risk taking subsided dramatically. From there I took a risk at playing music full time after high school. My band was signed and I toured the world for the better half of 15 years. During that time my love for creative arts and photography lead me to take a risk in getting into the photography world. I started assisting with zero knowledge of photography but a passion for learning the trade. Someone took a chance on me by letting me apprentice which opened up a door to the world I live in today. By taking risk's I also improve my shooting style/technique. I like to push the boundaries of my composition, exposure, angles, finding something new with every risk I take knowing that it may be a failed try. At least I tried. I think most of the time I'm still that frightened kid unwilling to put myself out there in fear of rejection, pain or failure but by accepting all of those feelings as motivation to try new things to achieve a sense of accomplishment has made me someone who now embraces risk. The failures and successes of the risks I've taken, and there are so many more, have made me who I am today.
Let's talk shop? Tell us more about your career, what can you share with our community?
It's always a bit uncomfortable to speak on my own work. I will say that my intention is to make images that show the contrast in the world as I perceive it. I use contrast in my images as a way to express how I feel about the dimensions of our existence and how these all work in unison to make what we believe is reality. Too heavy of an answer? The long and short of it is, light and dark only exist because of each other so you can apply that to everything. Ying & Yang, good & evil, life & death, all equal contrast in my mind. As you can tell I'm not much for flat light either, ha! The journey of my career is a series of paying attention to my instincts, interest in what I do, failures along the way and timing. I don't want to say it was hard but it certainly has not been easy. It still is difficult a lot of the time. I don't know if I ever want the challenges to go way. It motivates me to keep alert and interested in my craft. A sure fire way to to go backward instead of forward is lose interest. I learn new lessons everyday about staying relevant, shooting style, communication skills, art, etc.. I never want to stop learning at anything let alone my creative expression. The minute I show up and say "I got this" might be the day I stop this. Not to say I'm not confident in my abilities but I never want to stop getting nervous energy about creating something, it's a big motivator for me.
If you had a friend visiting you, what are some of the local spots you'd want to take them around to?
Well let's pretend for the sake of this interview it's non-covid times. First stop would be the Amon Carter museum in Ft Worth. I love it. There is plenty to do in Ft Worth to: the Stockyards, downtown area, cool shops and coffee shops, it's a great day hang. Back in Dallas I would visit the Farmers market, it's a secret gem that I try to get to as much as I can. Good food, mom and pop stands and cool walking vibe. Also, Jimmy's Italian market is a must not too far from there. My fave green space is Klyde Warren Park. I shop at Stag in uptown, Shop Commerce at the Adolphus and the Stetson factory in Garland. For a drink I like Good Friend or Adair's. Eat's spots are RM Bistro, Sasa Sushi, Tribal All Day, Mercat Bistro, Coal Vines for pizza.
Shoutout is all about shouting out others who you feel deserve additional recognition and exposure. Who would you like to shoutout?
I know it sounds played out but first on my list is my Mother. She was a single mom in the 70's raising two boys in upstate NY on a waitress wages. She always encouraged us that we can do whatever we wanted to do as long as we treat others well and to appreciate everything we have. What we lacked in money we had tenfold in love, creativity, and support. Me and my brother were always encouraged to follow your heart. I have because of her. She is my hero. Another person, there are many to thank, is Neil Jones. He is an amazing Stylist I met on my first job in the industry. I was a PA on a Spiegel catalog shoot loading furniture on and off the box truck in the 100 degree weather. I was the first there and the last to leave. He recognized my interest in the process of the photo world and my enthusiasm to be a part of it. After that job ended he asked if I'd like to work in the industry, I said YES! He said ok call me Monday and I will set you up. I called, he set up interviews at a couple studios in town and by Wednesday I was hired as a assistant studio manager. He always kept track of my progress and helped me get through the ranks of assisting, styling then into photography. He took a shot on me, I'll never forget it. He's still a dear friend.
Website: www.stevenvisneauphotography.com
Instagram: stevenvisneauphotography
Linkedin: steven visneau
Facebook: Steven Visneau
Other: sisterbrothermgmt.com my agency
Nominate Someone:
 ShoutoutDFW is built on recommendations and shoutouts from the community; it's how we uncover hidden gems, so if you or someone you know deserves recognition please let us know 
here.