Meet Shae Searight | Owner & Creator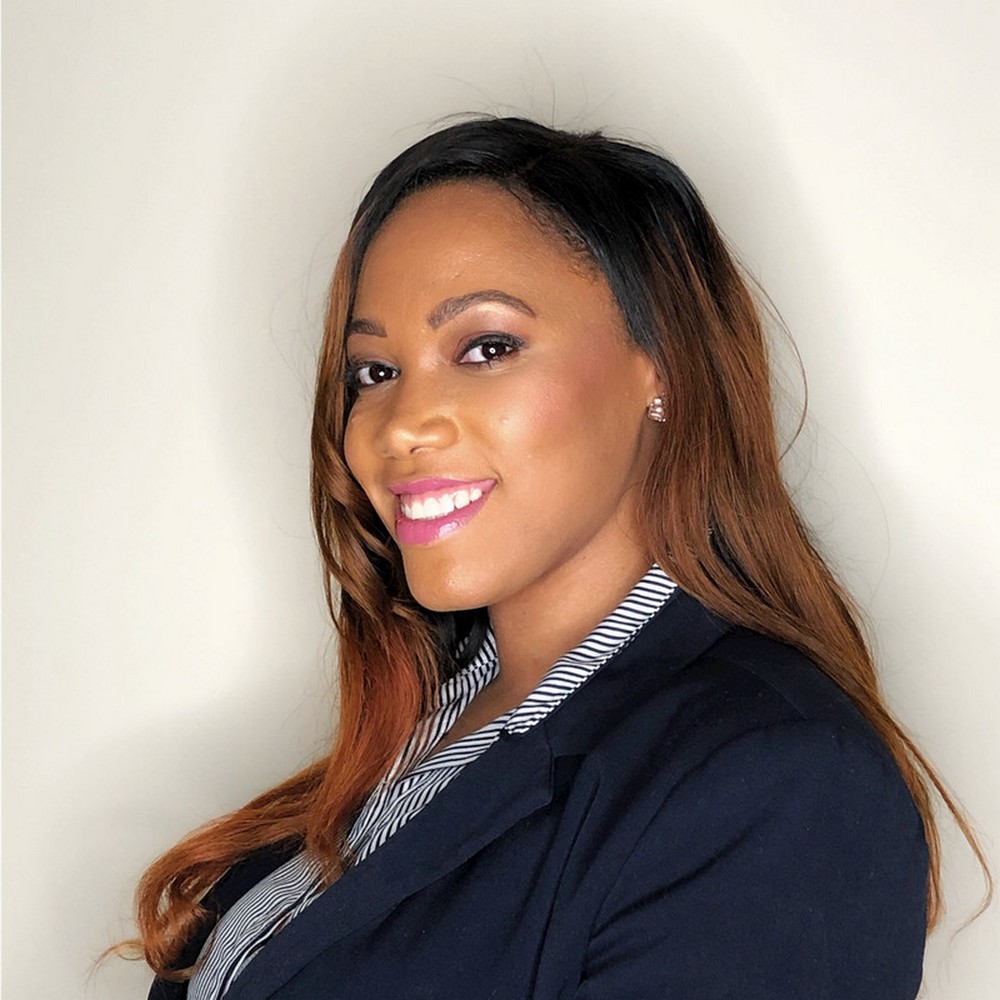 We had the good fortune of connecting with Shae Searight and we've shared our conversation below.
Hi Shae, what's your definition for success?
As society defines it or Webster's definition? Society tells us we should have a certain type of car, number of followers, money etc in order to be deemed successful. I am here to tell you my success is internally defined and is measured on what I can accomplish based on the goals I have set for myself for the day, week or year. I also deem my successes as "wins". One day a win will be cleaning my craft room, on another day it can be organizing my tools, another is simply saying, "I'm not doing anything today". The mentioned instances gained no monetary value and that's okay. Mentally, I accomplished some tasks that I have been putting off for days or weeks so in hindsight, I won. By internally defining success (wins) based on my needs and goals it helps me maintain balance, quality of life and most importantly mental health.
Alright, so let's move onto what keeps you busy professionally?
I am a full time employee in the healthcare industry. Healthcare and health education is my passion outside of crafting. I get to share my love for health each and every day. I love it! COVID-19 has kept me busy. What sets me aside from others is my will to continue to educate myself outside of the university. Constantly reading articles from reliable sources-in the midst of the pandemic the CDC has been one of my most visited sites to stay informed.
How did I get to where I am today and was it easy? No, nothing in my life came easy but it taught  lessons on remaining fair and maintaining dignity. As a mother to three, with my first pregnancy at 19, I am very proud of my accomplishments. There were times working at a company where I questioned my work and why others were chosen that had less knowledge and subpar work ethic. It made me want to give up and disassociate myself from corporate america completely. I never wanted to believe the saying, " It's not what you know, it's who you know" because well there is the EEOC right? Wrong! That was the biggest obstacle I faced in my career. No matter how hard I worked, prepared or organized I was for an open position, I was looked over because someone knew the hiring manager and was favored. But GOD! There is always light at the end of the tunnel. When you dwell in your season, good things come to those who wait. I get to manage a great group of people who allow me to learn more about myself each and everyday. My current position is completely out of my comfort zone as I am used to working independently. They say when you're comfortable you don't move, in the past two years I have moved a lot and I have my team to thank for that and they keep me inspired.
Lessons I have learned along the way? Stay consistent, stay knowledgeable and remain fair.
I would like the world to know that my brand is centered around a hobby and passion that I have turned into a business. I put my soul into my crafts and my brand by continuing to educate myself via youtube and/or mentors. I am a perfectionist,my keen attention to detail and creativity is what keeps my brand thriving. I am centered around education and remaining informed and that's something I share with my business owners. In order for us to continue to succeed we have to stay educated and informed. My brand is centered around personalization, we like everything monogrammed in the south. So if you like it, put a name on it. We utilize different substrates to bring our creativity to life ranging from T-shirts, tumblers, baby boxes, embroidery, small space fresheners and marketing bundles for small business. We can customize anything you can think of, the opportunities are endless. 

Shoutout is all about shouting out others who you feel deserve additional recognition and exposure. Who would you like to shoutout?
First, there is no way I could do what I am doing without having faith in God. He is the only one that knows my true plans and destiny. Every year, every day I get excited about what's next for me-Eyes haven't seen nor ears have heard.
Biggest shoutout to anyone who has liked my page, made a purchase, shared a post-It truly means the world to me.
Next, it is definitely without a doubt the K to my S. Kamari is my number one supporter of any idea I have, he listens and helps me bring it to life. Even if it's a 5 minute craft idea. I love that about him but it is truly okay to say, "no that's not a good idea". Crafting is not a cheap hobby, his support may have me in debt but I wouldn't change it for nothing in the world. He is also there when I go through my depressive days and/or weeks . He reassures me that having lazy days are okay, having days you just want to do nothing but eat in the bed is okay. He also reminds me of my goals and what this company represents and the reason it was started, so I keep pushing.
Then you have my family and best friend, Tiara who are my biggest supporters. Never have asked for a discount and no matter what product I release you can count on one of them to make a purchase without hesitation. I depend 100% on my faith planner that keeps me organized and aligned spiritually.
I have to give a huge shout out to Shakeya Levell of Silaholics Anonymous and Honestly Spinking. She is a phenomenal instructor. No matter how much I learn from others, I will always credit her for her patience and her instructing skills. I am determined she can teach a toddler how to operate a Cameo and Silhouette Studio. At the end of their session, they would have graphic designing skills and pressed their first t-shirt. Almost 6 years ago after being in her group, I had a 1×1 with her and it has been magic ever since.  I am forever thankful and still learn from her whenever she posts new content.
Please follow, like and subscribe to S&K Craft Box
Website: www.skcraftbox.com
Instagram: www.instagram.com/skcraftbox
Nominate Someone:
 ShoutoutDFW is built on recommendations and shoutouts from the community; it's how we uncover hidden gems, so if you or someone you know deserves recognition please let us know 
here.