Meet Ryan Sabel | Hair Color Specialist & Dog Date Enthusiast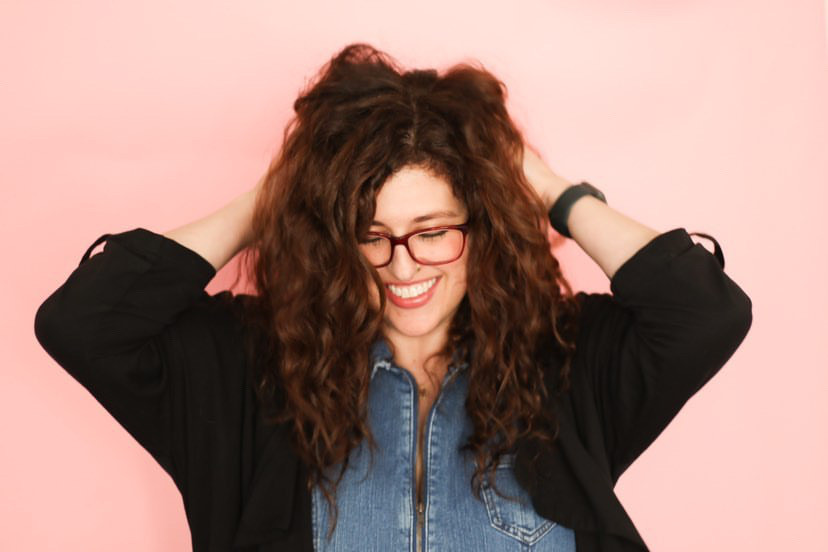 We had the good fortune of connecting with Ryan Sabel and we've shared our conversation below.
Hi Ryan, other than deciding to work for yourself, what else do you think played a pivotal role in your story?
Believing in myself – and believe me, that's a choice! I've always had what people call a "dominant personality". The best decision I've made professionally (or personally!) has been the choice to embrace who I am, exactly as I am. Too often women in leadership roles can be labeled as 'bossy' or 'demanding' while males in similar leadership roles might have been applauded for being direct and straightforward. In an effort to grow and progress, I made the conscious decision to embrace my direct communication style while remembering that beneath it all I'm simply a woman – and women are capable of leading AND nurturing. And I think that makes us a pretty good mix!
Let's talk shop? Tell us more about your career, what can you share with our community?
As cliché as it might sound, I am truly one of the lucky ones when it comes to my work. The first ten years of my professional life have been spent exploring my creativity one hair color at a time, and making deep connections with the people in my chair. Five years ago I followed my heart and left the comfort of a big Dallas salon for a small, private suite. It's rewarded me tenfold. I'm regularly thankful that I believed in myself enough to take such a big risk. My direct, honest communication style combined with a private space where we can really be ourselves creates a relaxed experience where my clients can really feel at home.
And then Covid. And Snovid? You all know what the last year has been like…
The global pandemic had me reexamining my life across the board, and what came to the surface once again was…. DOGS! I've loved animals probably slightly longer than I've loved hair – both influencing me since childhood. I even recently found notes in my phone from years ago detailing different dog related businesses ideas. Enter Triple D: Dog Dates, Done.
Triple D isn't your typical dog daycare. We specialize in LOCAL, tailored pup playdates with a maximum of 15 dogs per date. Pawrents sign up and schedule dates online, and aren't required to be home for pick up. Our dates are super engaging – we go the extra step for our neighbors by being so hands on with their dogs. Our recognizable bus, aka Ms. Betty (named after my grandmother), makes the rounds twice per day – pick up and drop off is included with every date. Head over to our Instagram page to see how much the dogs love this service! Dogs in seatbelts is not a thing you want to miss!
Our most popular membership is known as Serial Dater – your dog might gain a reputation in The Yard but he will always come home tired! We also offer membership levels for the Casual Dater, or if your pup is simply into Playing the Field. If membership isn't your thang, you can sign up for a single session with our No Strings Attached date. No matter how your dogs schedule their dates, you can take comfort in knowing that your pup is just around the corner playing with the dogs you see on walks!
Triple D's future is full of tapping feet and wiggling bums – oh, and don't forget the dogs!! We couldn't be more excited for what the future brings for our little neighborhood dog yard. We plan to expand as the demand for dates grows, and we're really excited by the idea of franchising Triple D: Dog Dates, Done in the future. We have dreams of a Triple D in every Dallas neighborhood and we can't wait to find other business minded dog lovers to join us!
So if you're looking for a playdate option for your pandemic puppy, Triple D is your local, door-to-door, service where your pups can make new friends and see them on the regular. Just sign up online and let us handle the rest! After all, it's as easy as sniffing butts!
(Don't forget to ask about using the Triple D Yard as your own private party venue! We've celebrated doggie birthdays in style and would love to host your next small event.)
Any places to eat or things to do that you can share with our readers? If they have a friend visiting town, what are some spots they could take them to?
Although I grew up in north Dallas, I never really felt at home until I moved to Oak Cliff six years ago. I absolutely LOVE this little community on the far side of the river, and in my free time (what's that?!) I like to support local businesses. I love the relaxed, open-minded attitude that comes with the OC territory.
Peaberry Coffee is my first stop when showing people my neighborhood. Their coffee is exceptional, but their service and staff is why keep coming back. It's the little coffee bar where everyone knows my name.
Another must stop spot in OC is Nova. It's a casual, relaxed environment with delicious food. Some of my favs include the fried green tomatoes, the hummus (YUM), and the pizza selections. And DO NOT go home without dessert, dear chocolate lovers! Their chocolate creme brulee is the stuff dreams are made of!
Anyone who knows me also knows that I like to have my personal dogs with me anytime it's remotely feasible. So if I was showing someone my hood, it would definitely include Elmwoof Dog Park and the Oak Cliff Nature Preserve. Elmwoof is a little slice of dog (and neighbor) heaven. It's just a small, enclosed outdoor space, but it's frequented often by the locals – and my pups love it! For a little exercise, I love taking the dogs to the OCNP. While trying to find this awesome collection of trails, you might start to wonder if you've gotten lost…. But THEN! What appears quaint and unimpressive to the untrained eye unfolds into beautiful, overflowing scenery. It's my favorite spot in Dallas that doesn't feel at all like Dallas.
Who else deserves some credit and recognition?
This is personal to me for several reasons, primarily that no matter how hard I've tried – I feel like I've never been able to thank enough all the people that have helped me along the way. Since I'm now a two time business owner in completely unrelated fields (hair color and doggie playdates), I have a few people that deserve a shoutout – so buckle up!
I wouldn't be the human I am today without the influence and guidance of J.T Hayler. She is one of the top hair colorists in Dallas and the owner of The Songbird Society, the salon where I got my start. I began my hair career as the same time she started her salon, and we were a very small group of dedicated and talented humans. She helped develop my skill and inspired me to continue caring for my craft. She also helped me navigate how to best use my big, bold personality in work settings as well as life. She's a true mentor, and I'm forever thankful for the growth opportunities she provided.
Now, the dog world – similar to the hair world, is close knit. It's comprised of a small group of professional "dog people" that either already know each other or have definitely heard of each other. With Triple D: Dog Dates, Done being a brand new business, I've been lucky enough to gain advice from several of these professionals along the way. Gwen Schiera, of Downtown Dog, took time out of her always busy day to have a face to face with me – then just a hair colorist dreaming of Dog Dates. She shared with me so many of her ups and downs throughout her years hosting doggie daycare, and really helped me understand the business I was about to jump into. Another person who deserves a lot of credit is Art Ortiz from DogFit Dallas. He is an excellent dog trainer and dog energy professional who helped make possible my design ideas for the Triple D Yard. I knew what I envisioned and his guidance helped me turn it to reality!
Triple D: Dog Dates, Done is a locals only, drop off/pick up included, small group dog playdate service, and we are proud to serve the Oak Cliff area as our first neighborhood. Another Oak Cliff local business owner that has always been focused on growing businesses in OC is Elijah Salazar of Peaberry Coffee. Elijah deserves a shoutout because he is always there to share experience, and that's how we grow.
Website: www.dogdatesdone.com; www.ryanmichellecolors.com
Instagram: @dddogdates; @ryancolors
Facebook: https://www.facebook.com/tripleDDDogs; https://www.facebook.com/ryanmichellecolors
Other: text 469 688 4558
Image Credits
@rcphotography3
Nominate Someone:
 ShoutoutDFW is built on recommendations and shoutouts from the community; it's how we uncover hidden gems, so if you or someone you know deserves recognition please let us know 
here.