We had the good fortune of connecting with Kushal Bastakoti and we've shared our conversation below.
Hi Kushal, you love what you do. It's clear to anyone who knows you. Why and what about your work do you love so much?
Art to me is a friend who never disappoints me. The main focus of my art journey is to be able to continue experimenting with new forms and styles of painting. I love to exhibit a wide range of color and experiment with different subject matter through my artworks. Portraying new subject matter in my art has always inspired me to do more experiments. I enjoy the process of looking back at my art piece and thinking about the entire process of creating it. I highly embrace the process of recreating or fixing my art pieces in a timely manner in order to alter it to a new composition. Destroying the original version of your own artwork doesn't make you insensible, rather it allows your mind to explore and learn from past errors. I think, if you want to learn new things, you will start doing more research and more experiments which will guide you towards creativity.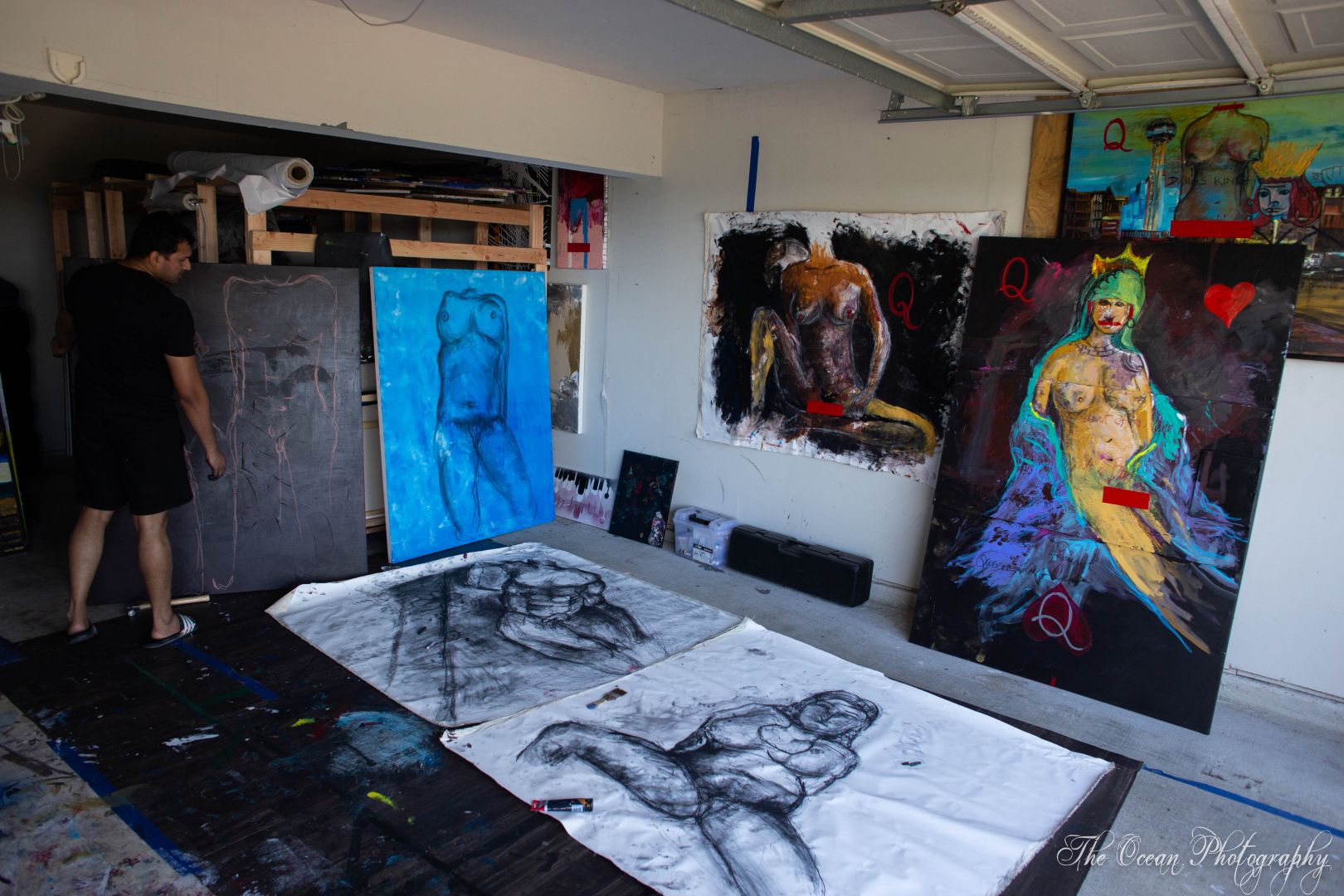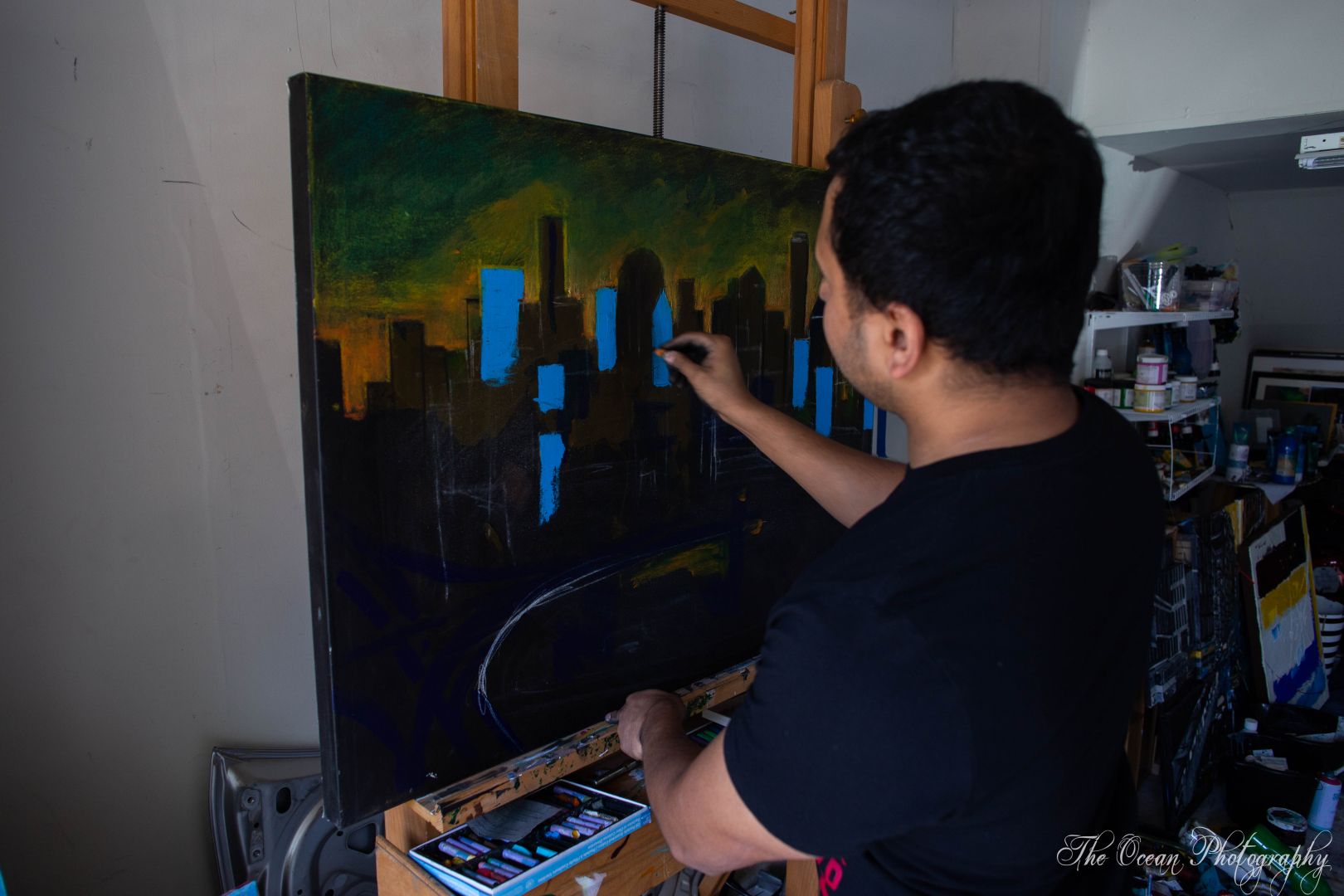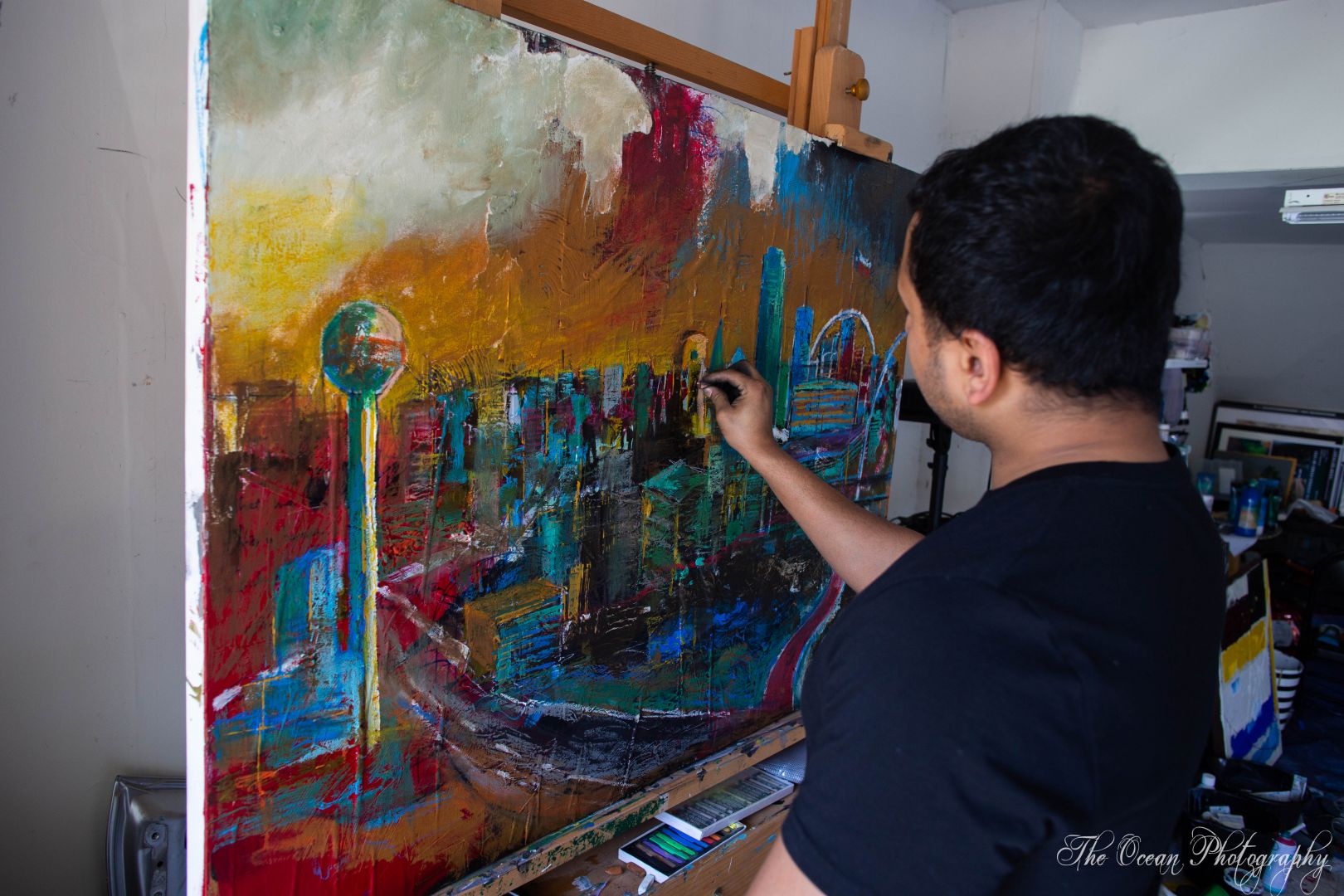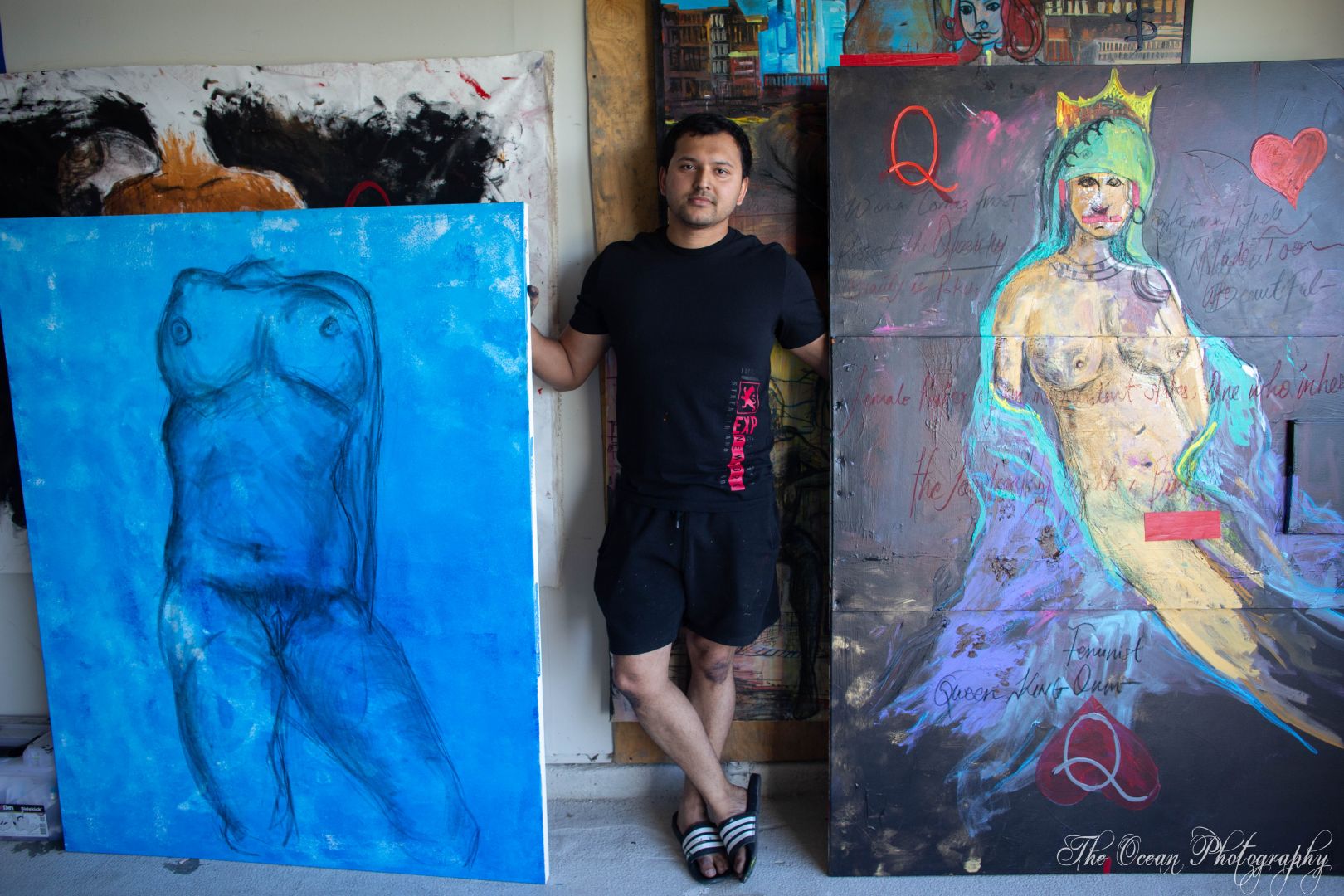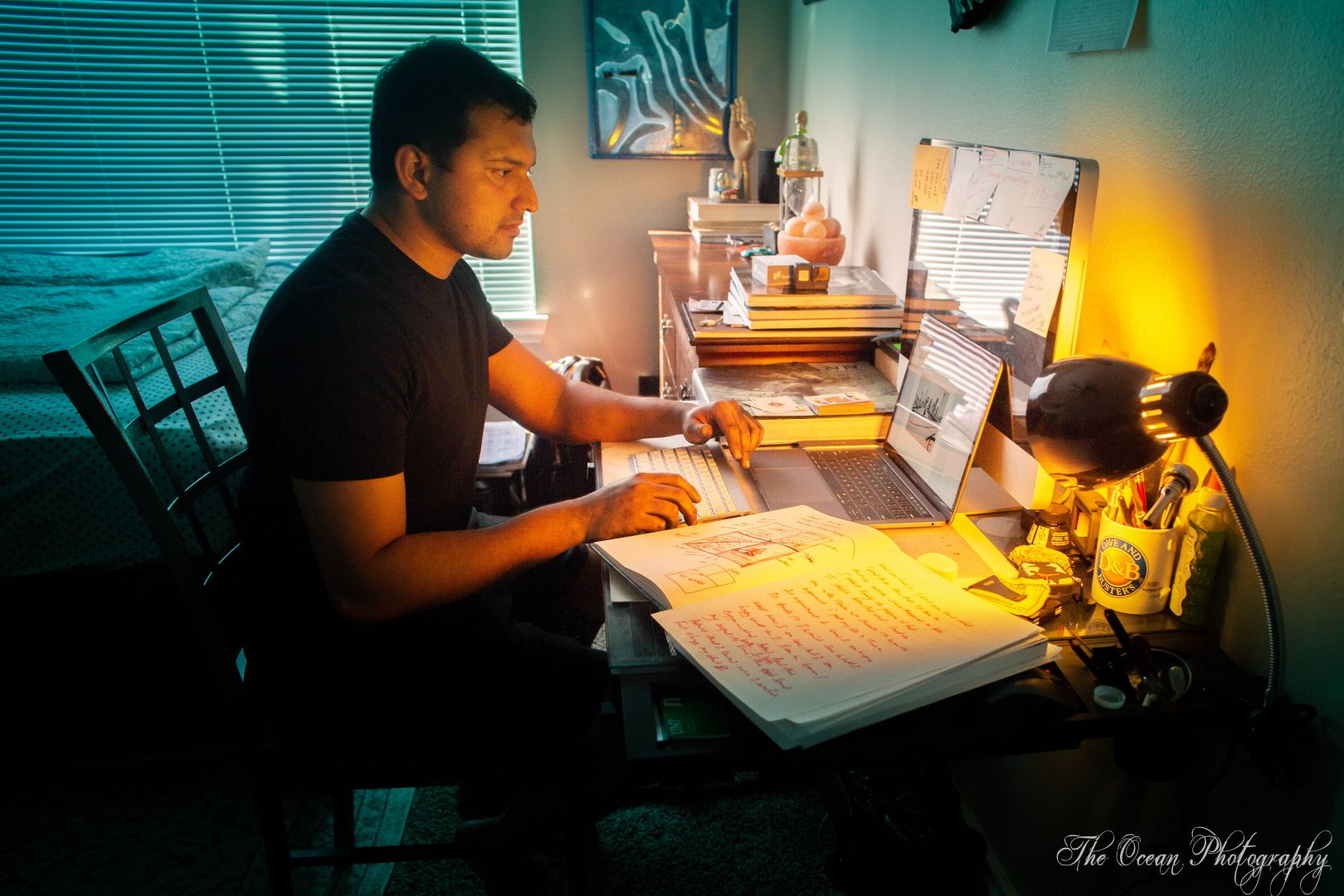 Can you open up a bit about your work and career? We're big fans and we'd love for our community to learn more about your work.
I get a lot of questions such as "If I want to be Michelangelo, Pablo Picasso?" It is true that I grew by learning from their artworks and looking at their masterpieces. I get inspired by them and I adore their masterpieces. But, my answer will always be "I want to be myself". I don't want to be others, I won't be happy by taking others' identity. All of my pieces in general focus on a variety of color schemes inspired by places and objects around me. I always start with more than one artwork at a time. I initially start work with my first piece and then move to other pieces simultaneously. This procedure has always helped my mind to take a break from one piece and dive into another idea. My goal amidst the current situation is to continue practicing my artistry and sharpening my art skills. I have been relaxing and pursuing self retrospection instead. Being able to further develop and refine new skills is incredibly important to my survival as a Professional Artist. In order to utilise my time during the lockdown situation, I started creating my new series of Nude Art work representing the bitter truth of life and death. I have represented my male and female model as a Poker King and Queen. The whole game of Poker is worthless without these two characters. We all individuals are King and Queen, and our soul is beautiful inside and outside. Noone is less attractive, each body and soul is a unique piece. We all should commemorate the fact that we are born nude and we die nude. We don't take anything with us. I think we all need to respect ourselves and others. Our body is a temple (chapel) where we can find both positive and negative aspects of life. If you love your temple then always carry positive vibes and keep yourself away from evil. As they say a picture speaks a thousand words, my artwork also carries a wide range of meaning. I try to deliver valuable messages to my audience through my art piece. Nude artworks are always a sign of pureness, where no external physical outfits are added, we can feel the real truth inside and outside the body. No make up is added on the body, only natural skin and human figures are represented with open heart. The charcoal lines and brush strokes on canvas reflects the feeling of the model. Nudes doesnt means showing off reproductive organs, it means showing your energy and life. Nude art works always give energy to the audience which allows them to look into their body, instead of judging other bodies they will start respecting others. The next body of work I am working on is Landscape of the world, I will represent different styles and techniques on landscapes. Being an immigrant and living the Artist life is tough. Every time I get questioned about my survival and questions like "Will you be just counted as a starving artist?" These types of questions demotivate sometimes, but I believe in my work and my skills. If you believe yourself you can do it. During this pandemic situation people updated their social media status as ruined life, stuck life, bored life, but I was doing my daily routine- Painting. My days were productive as always and I am proud to be an Artist. And I really want to thank my well wishers and my friends and family who supported me during this art Journey. My next show "We are Beautiful" date and venue will be updated on my social media soon.
Any great local spots you'd like to shoutout?
Dallas is a beautiful city full of rich culture along with tall skylines which speaks of how grateful Dallas people are. Being an Artist I am really proud to be here in Dallas since it has so many varieties of places and things to do. I would take my friend to Deep Ellum, one of the nice places to hang out with different cultural practices with pubs and clubs. With so many historical places and entertainment places, it is really fun to spend time in Dallas.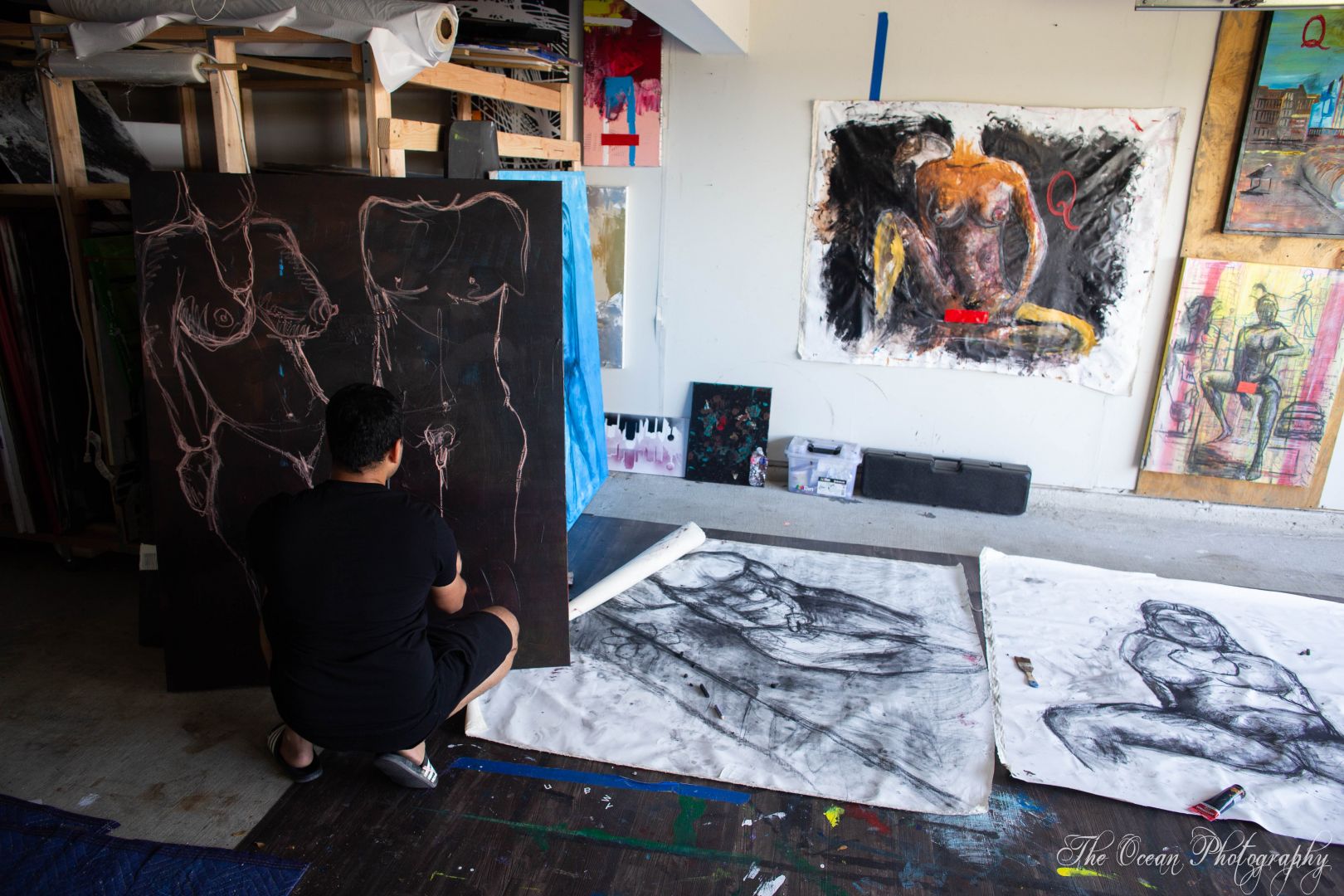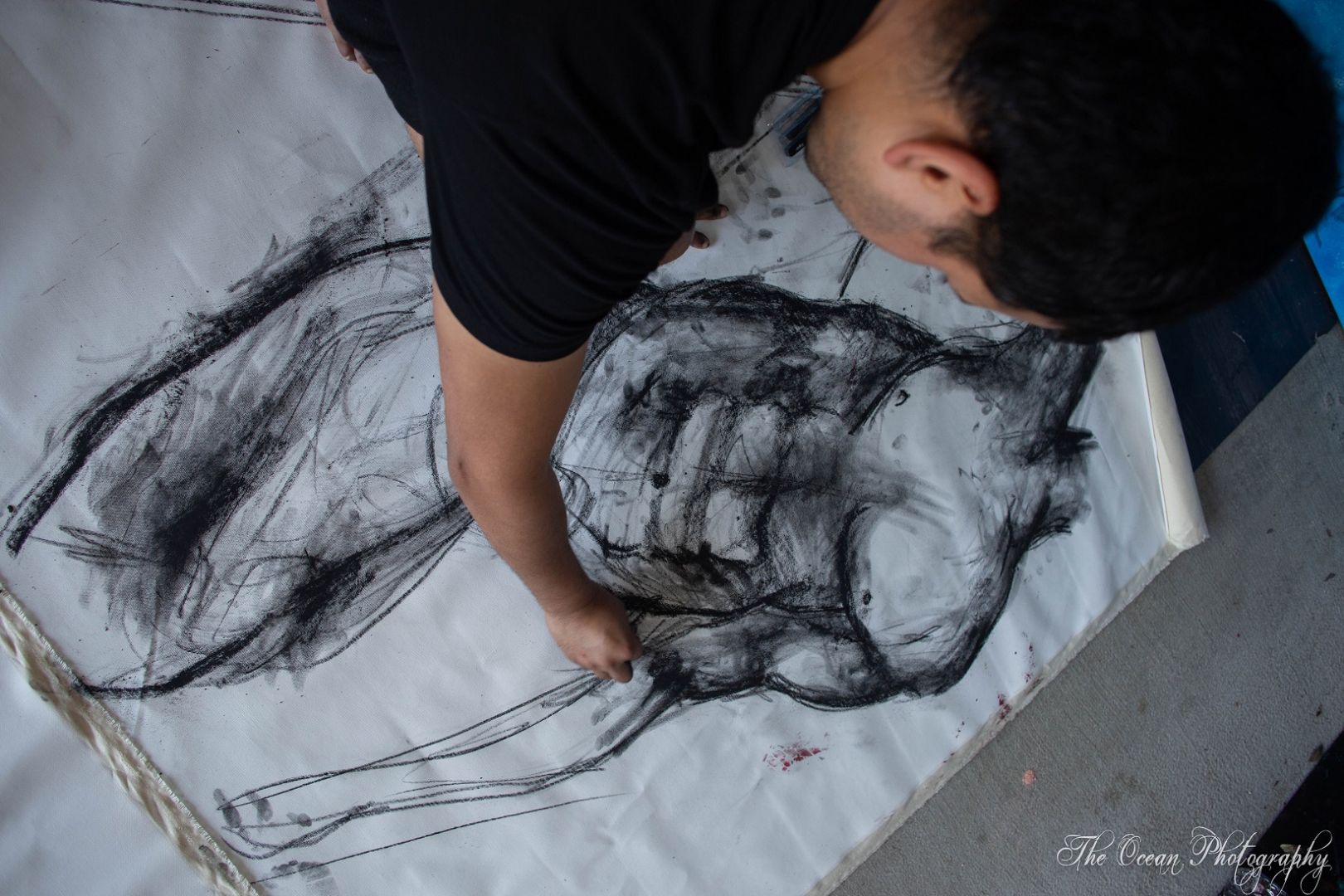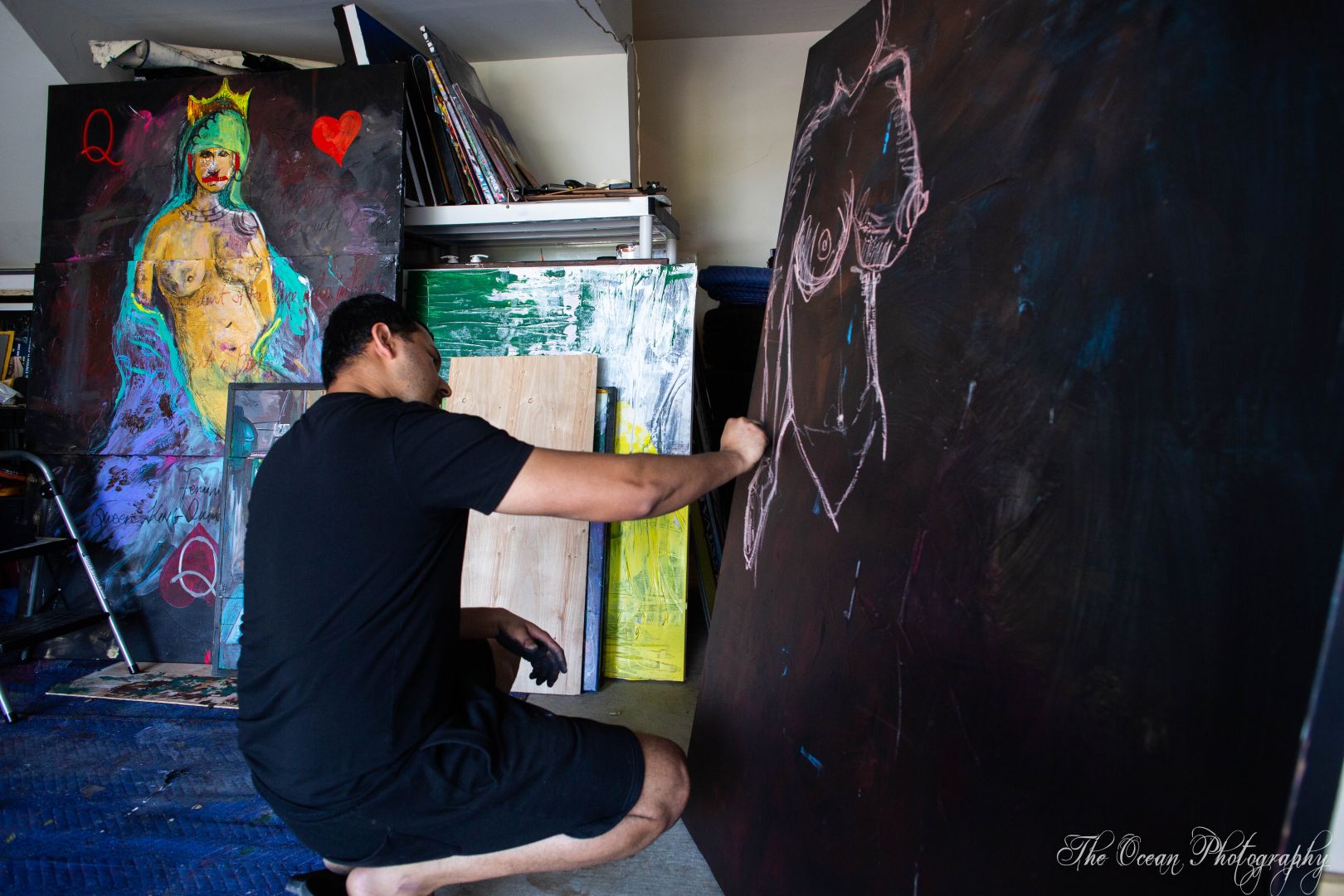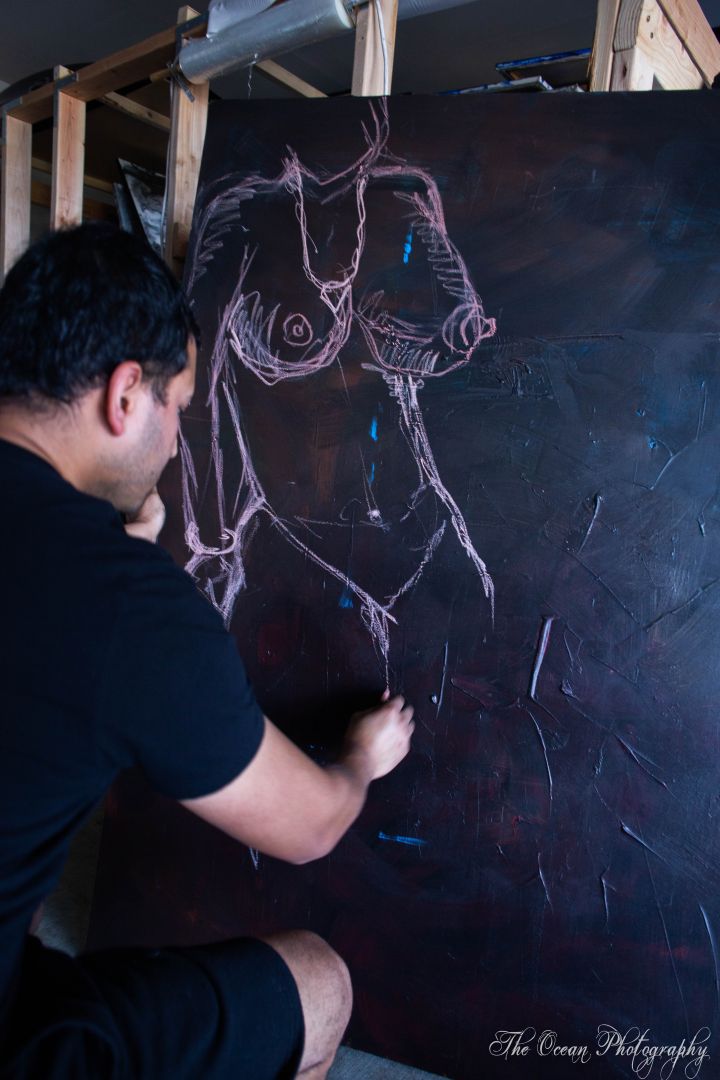 Shoutout is all about shouting out others who you feel deserve additional recognition and exposure. Who would you like to shoutout?
I would like to give a huge shout out to the Professors of UNT CVAD who have constantly inspired me to pursue my Art career more efficiently. Since I started my academic journey at UNT for my undergraduate education last semester, I have found it to be very motivating and challenging at the same time. I am a self taught Artist, however, I have gained theoretical knowledge from college helping me to sharpen my art skills. Within a year-long journey, I have gained lots of support and encouragement from the faculty of CVAD (College of Visual Arts and Design).
Website: https://kushartgallery.com
Instagram: https://www.instagram.com/kushalartworkkushart/
Twitter: https://twitter.com/CoolmanKushal
Facebook: https://www.facebook.com/kushalarts.np/
Youtube: https://www.youtube.com/watch?v=PUkUBEgojVo&t=21s
Image Credits
theoceanphotography