Meet Kay Smith | Wellness and Transformation Coach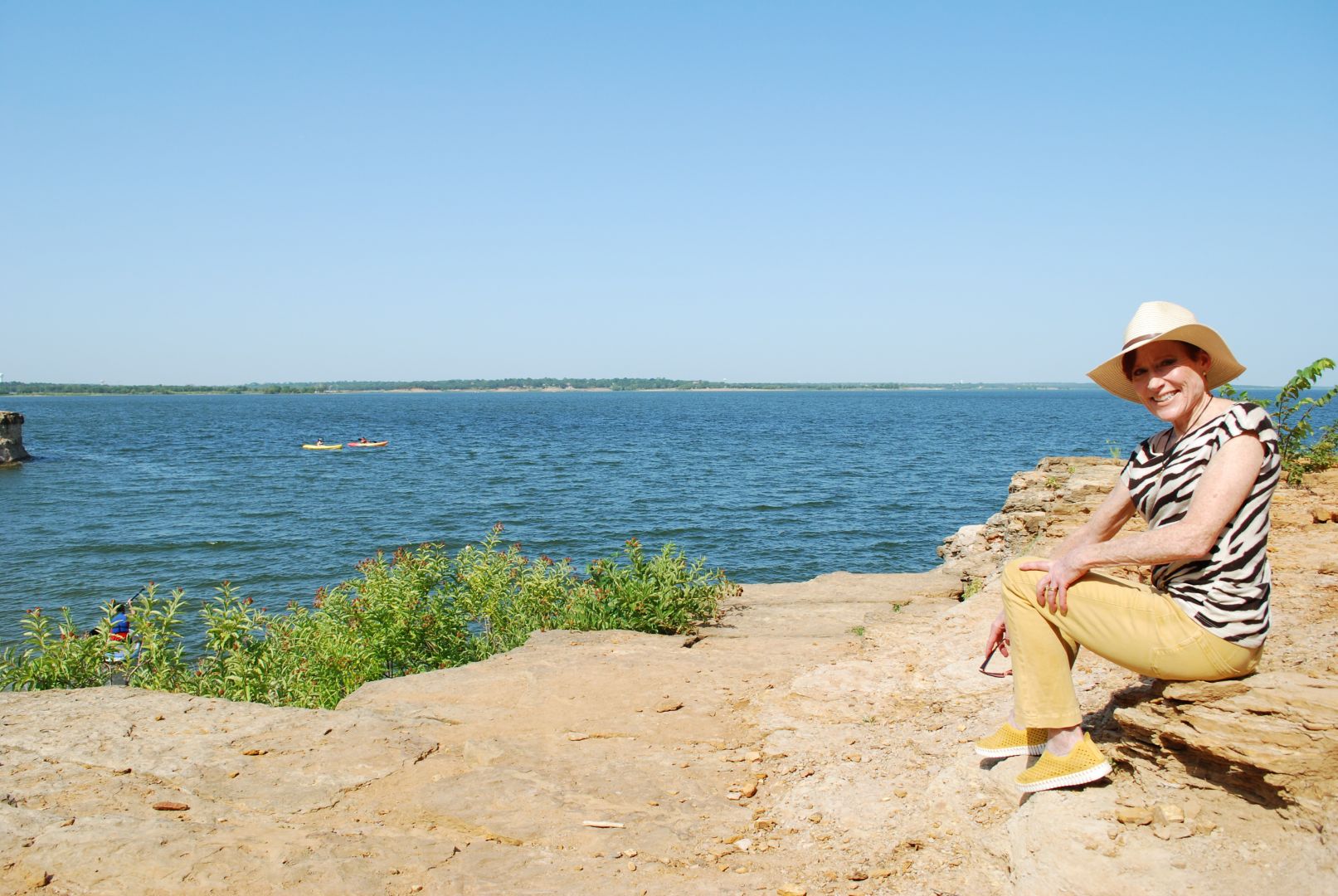 We had the good fortune of connecting with Kay Smith and we've shared our conversation below.
Hi Kay, so many of the folks we connect with are focused on having a positive social impact on their community or the world at large. Can you talk to us about how you are helping the community?
Health is more important now than ever before. And everyone needs to do their best to take responsibility for their health. However, most are unaware of energetic blockages in our bodies and our environment that can override all our best efforts to be healthy. As an expert in the Holistic field, I help people clear those blockages so they can live with more joy and without pain. Each person has an impact on those around them. Clearing your own blocks helps the world become more peaceful. I'm also a certified dowser. I am able to locate and neutralize all kinds of stress lines coming from the earth into your home or office. The main stress I look for is Geopathic stress. 'Geo' means 'Earth' and 'Pathic' means 'suffering'. Many geopathic stress lines can be created due to underground water or fault lines. If your bedroom, where you sleep for 8 hours a night, is over any of these stress lines, it's an uphill battle for your immune system. You could be exercising, eating right and going to bed at a reasonable hour, and wonder why you get sick so often, why you feel tired, or why you don't sleep well. Geopathic stress is found in every home and business. Sleeping, working or living over such energies day after day will lead to health problems.
Can you open up a bit about your work and career? We're big fans and we'd love for our community to learn more about your work.
I'm what you would call a "seeker." All my life, I've sought after truths that are beyond mainstream. My family called me a Health Nut because I've always been fascinated with the human body and nutrition. After getting married and having a family, I decided to follow my passion once the kids were older. I became a personal trainer, certified by the American College of Sports Medicine. I was also certified as a Johnny G Spinning instructor. An old knee injury required ACL reconstructive surgery and months of healing. That's when I discovered and fell in love with Pilates. I obtained all the certifications I could with the Physicalmind Institute of NY. And then went on to get fully certified by Stott International based out of Toronto, Canada. I opened the first pilates studio in my area. My specialty became helping with injuries and special populations. I'm certified in Zenga, a fascia release technique offered by Stott Pilates. I'm also certified in Osteo-Pilates to help those with osteoporosis. I kept acquiring more knowledge about the body and earned my certification as a "Metabolic Nutrition" counselor. As people sought my advice, I always had an answer for them. I didn't think much of it. It was just natural to know how to help them. I later learned this was called claircognizant. I explored other ways to be healthy like doing QiGong and getting certified in BioEnergy Healing, which is a way to clear and open up the Chakras. As I kept studying more energy healing modalities, my pilates clients would benefit because I offered workshops with guest energy workers. Other certifications include Spiritual Release Technique, Access BARS Consciousness Level 1, Crystal Healing Energy Work Level 1, Doterra Essential Oils AromaTouch therapy. I also went to Canada and studied with Hermann Mueller as a Psychosomatics and Body Analysis practitioner. At the same time I was doing the Psychosomatics & Body Analysis, I got certified as an Energy Dressing image consultant to help women feel good about themselves dressing in their authentic energy. One would think with all the healing workshops and certifications I had taken, that I would be the picture of health. Yet, here I was, at 64, with one thing after another happening to my body. Torn ligaments in my foot, extreme itchy rashes on my legs that only ice paks would relieve, both shoulders painfully riddled with arthritis and bursitis, severe muscle wasting, fatigue and brain fog. As I would hobble into my studio, clients seemed concerned that I could even teach my classes. I did very expensive umbilical cord stem cell shots for the arthritis in my shoulders. It seemed to only create more inflammation and pain. I also tried a very painful treatment called Airosti. In my quest for help, I turned to dowsing to clear up my environment. I began studying with Marie Diamond, Global transformation leader featured in the film "The Secret." Certifications and courses by Marie include: Diamond Feng Shui, Diamond Dowsing, Diamond Dowsing Advanced, Quantum Dowsing Basic, Space Clearing, Healing Dowsing, Energy Ring practitioner, Transformation Essence practitioner, Inner Diamond Basic Meditation, Spiritual Alchemy and Healing Circle Advanced. After applying feng shui principles, thoroughly dowsing and space clearing my home, I began to sleep better and had more energy. Eventually, someone suggested I see a practitioner of Donna Eden Energy Medicine. I was fascinated with the flow of energy through the meridians, the Radiant Circuits, and the Auric field. I felt more grounded and focused. It was like a re-booting of my system. I felt better than I had in a long time and signed up for a 4 month course. I began working on people for free, balancing their energies. I even discovered the root cause of a woman's headaches she had had for over 30 years and helped her clear it. Things were looking up. My energy levels were so good that I taught a couple of hard pilates classes back to back. A few days later, I noticed I had developed an inguinal hernia. I talked with a surgeon who insisted on using mesh. Concerned about a foreign substance left in my body, I looked for alternative ways to deal with the hernia. Four months later, after wearing a hernia truss all the time, my skin was starting to itch and the tight belt was bothering my low back. Then I remembered a woman who said she was a Theta Healer. I'd never heard of that before, but when she told me she had healed her back pain with it, I asked if she could do that for the hernia. I could actually feel the tissue tingling while it was being worked on. Next day, the hernia was still there. However, I knew something had happened because I could feel the energy move. I decided to have Thetahealing done on my painful shoulders. In just 1 session, the bursitis was completely gone. By my next session, the pain I had felt in both shoulders for over 2 years was over 90% gone! That's impossible, I thought! Maybe it was just in my head. Shortly after, It was time for my yearly lab work. Everything looked average until I saw my CRP levels. CRP stands for C-Reactive Protein and it measures how much inflammation is in your body. Just know anything over 3 is really bad, and mine had been steadily rising over the last 2 years, no matter how much turmeric or fish oil I took. In my last lab report, the number was an extremely high 84. I knew it was due to the painfully severe arthritis in my shoulders. Amazingly, this time, my CRP levels had dropped over 80 points! That was all the proof I needed that the ThetaHealing worked! And now, for the first time in my life, I'm thankful for the challenges I've been through because they helped me evolve to who I am today. I'm thankful for the hernia because it brought me to ThetaHealing. I also found a wonderful surgeon who did my hernia surgery without mesh. I'm a ThetaHealing practitioner certified in ThetaHealing Basic DNA, ThetaHealing Advanced DNA, Theta Healing Digging Deeper and ThetaHealing Manifesting and Abundance. I continue to evolve and take classes. This has been life changing for me! Other credentials include: Bachelor of Arts degree in Journalism from Texas Tech University Rhys Thomas "Life Purpose Profiling System" Studied with Dr. Joe Dispenza, NY Times best selling author featured in the Film What the Bleep Do We Know." Studied with Margaret Lynch, author of "7 Levels of Manifestation: Working With the Chakras" Studied with co-founders Callan Rush and Justin Livingston, Canada's Premier Authorities for Filling Your Workshops with Ease. Studied with NY Times best-selling author and high performance coach Brendon Burchard Studied with Patricia Fripp at her Public Speaking School of Las Vegas Here are a few things I can help you with: Clear old programs or negative beliefs that no longer serve you. Instill beliefs and programs that benefit and empower you Release physical pain Heal disease or illness Manifest what you truly desire I want people to feel they matter and to let go of the struggle. Life is meant to be joyful!
Any places to eat or things to do that you can share with our readers? If they have a friend visiting town, what are some spots they could take them to?
The first place I like to take friends is the Reunion Tower. On a clear day from the observation deck, you can see 32 miles all the way to Fort Worth. The 6th Floor Museum at Dealey Plaza is the next stop, where everything you ever wanted to know about the JFK assassination is told. Very thought provoking. The 2nd day it's off the the Fort Worth Stockyards and a look at the Longhorns as the cowboys make their drive down Main street. There are lots of gift shops with Texas memorabilia and plenty of Tex Mex restaurants to choose from. And of course a stop at Billy Bob's for country western dancing. 3rd day it's the George Bush Presidential Library right next to SMU. That evening a stop at the Gaylord off Lake Grapevine and dinner at one of the many restaurants there. 4th day it's the Mandalay Canal Walk in Las Colinas and the Mustangs of Las Colinas Museum. And then a stop at Sprinkles Bakery for cupcakes and cookies. 5th day it's back to Fort Worth. Lunch at "The Modern Museum" and a tour of the exhibits. And then a stop at Sundance Square. 6th day is the Perot Museum of Nature and Science and the Dallas World Aquarium. These are just as interesting to adults if not more, as they are to kids. For the final day, shopping at Highland Park Village and a stop at Bird Bakery for one of their delights. Evening night life off Elm Street and a look at the Giant Eyeball.
Shoutout is all about shouting out others who you feel deserve additional recognition and exposure. Who would you like to shoutout?
I would not be where I am today without the support of my husband, Earl. Throughout all my studies and certifications, he has supported me by helping with dinners, doing dishes and grocery shopping. He also let me practice Energy techniques on him, which he also benefited from. When I wanted to get certified as a dowser, he was open to it and moved furniture for me when I needed to cure certain areas. When I got certified as a Theta Healer, he respected my time and would even take my calls if I was busy working. I couldn't ask for a better partner.
Website: www.KayMillerSmith.com
Instagram: instagram.com/KayMillerSmith
Linkedin: https://www.linkedin.com/in/kaymillersmith/
Twitter: twitter.com/KayMillerSmith
Facebook: https://www.facebook.com/StandInYourPersonalPower
Nominate Someone:
ShoutoutDFW is built on recommendations and shoutouts from the community; it's how we uncover hidden gems, so if you or someone you know deserves recognition please let us know
here.