Meet Jimmy Murn | CEO of Arise and Shine Center, Creator of Bright Knights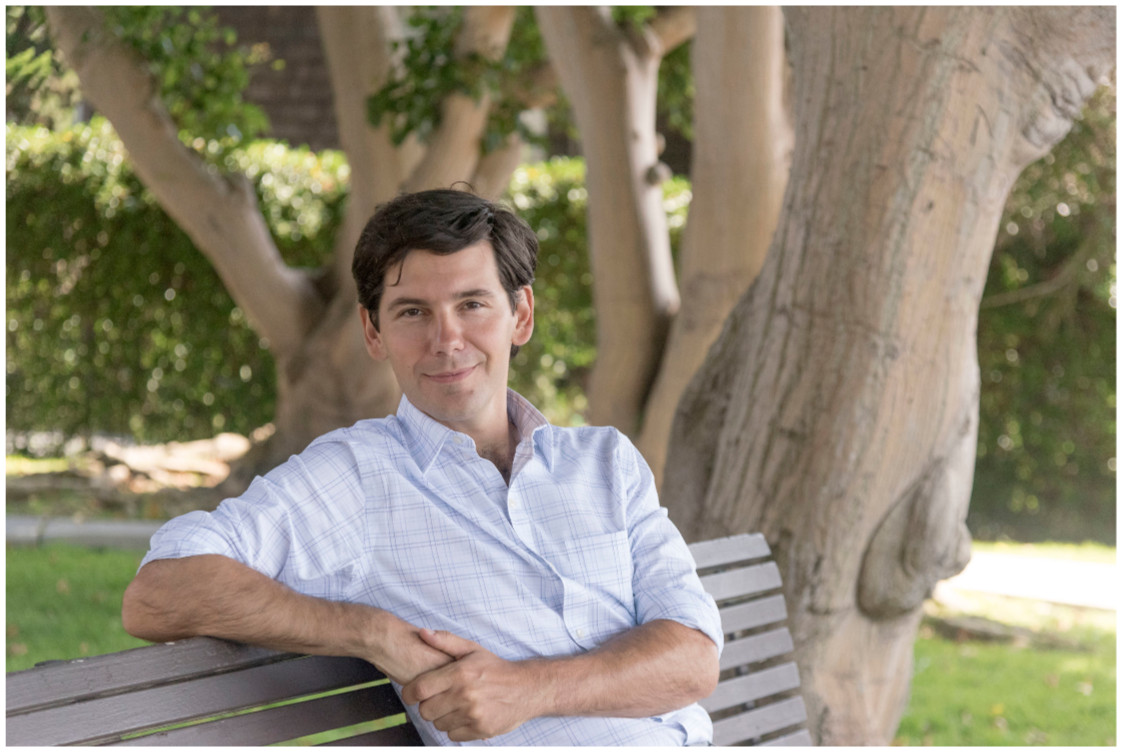 We had the good fortune of connecting with Jimmy Murn and we've shared our conversation below.
Hi Jimmy, what principle do you value most?
To me, the most important principle in life is truth, but functionally in life and in business I have found what matters most is perseverance.
From a young age I had a deep thirst for Truth with a capital T.  I had a sense that, this was the highest aim. And mentally I had a sense that there were some human sort of limitations of the brain which might get in the way. But I also remember having this notion that, even if people said it wasn't possible or wasn't worth it, or even if, those naysaying voices which arose from within along the way tried to stop me, that indeed I could access or achieve or experience Truth with a capital T. That I couldn't get there without that notion or belief that I would, no matter what, reach that goal.
So I suppose my goal was Truth and perseverance was the driver, what made things possible. That through trial and tribulation I could and will reach the end goal. And perhaps now that drive for Truth is really Love with a capital L. But I still believe that and these things are deeply a part of who I am.
I love the question because my business is The Arise & Shine Center and we primarily teach kids principles, values, virtues, and their accompanying life skills. I think values and principles are what matter the most in life, and I think "regular" school misses the mark on this foundational character-building. This is what I do, and I have break-throughs with kids everyday.
Can you give our readers an introduction to your business? Maybe you can share a bit about what you do and what sets you apart from others?
I own and run The Arise & Shine Center – like school, but better. Our mission is to help kids become life champions through the Centering curriculum. We offer the Arise & Shine mindfulness program, tutoring (some traditional academics, but mostly Centering work which people may understand as a mix between a life coach and a guide), and Bright Knights Academy. Bright Knights is a creative free-play class where the kids are their own characters, we have trials and training, and there is a plot with character actors. It's the hero's journey in our make-believe world of Omnia. We fight for what's good and right (usually by avoiding fighting) and we seek to be one with The Flow.
I have been working with kids for 10 years and I absolutely love what I do.
What I'm most proud of – the kids really, the kids that have the courage to grow and to confront, to transcend, to speak, to try new things and take suggestions and apply those suggestions to themselves and life.
What I'm most excited about – the expansion of Bright Knights. It just gets more fun and more cool and the dream is big. The former has been unexpected and the latter I wouldn't want any other way.
How did I get where I am today business-wise – perseverance. I got laid off from a factory job in Wisconsin in 2008 and my buddy, whom I worked with, and his girlfriend had a baby girl. We had a summer where we were out of jobs and so we spent a lot of time together. A few shifts started to happen, one of which was the little one would crawl away and I'd still be playing with blocks (I was 30yo!) and I'd just be blissed out. Another shift happened when he remarked, "you are amazing with her man; she loves you." It sort of woke me up to this emerging talent which was really as natural as could be. It was sort of like I hadn't had access to it up until that time, but then it flowed. The series of shifts kept happening and I began nannying.
In retrospect I was doing the mindfulness, meditation, life skills, situational ethics, sportsmanship thing the whole time.
In 2015 I took a calculated risk moving to California. Honestly I had thought that being a guy in childcare in Wisconsin I may have hit a ceiling at that time. I began working at a version of a charter school in Santa Monica and got a tremendous education in what worked and what didn't. We had talented kids and kids society might deem as having "issues" and I excelled at handling difficult situations with the kids and getting the best out of them. And I just kept getting better. Not that I am always the doer – the change really comes from them.  It's an art, and it's tough for some people to get how the intuition and the logic do the dance, how the male and female energies work together. Sometimes I will play the 'dad card' and put the law down, and I know when sometimes a kid needs what would traditionally be considered mom energy, that they just need a hug.
My business started at the end of 2017 but I have been all-in since summer of 2020. I knew I was biting off a lot, but there's nothing better than the experience. I wanted the experience. I am working on work-life balance now and I have a long way to go. I tend to love the business-side of things and am confident in executing and the vision but the actual work with the kids takes up the majority of my time. It seems to be moving slow sometimes but I know it is evolving at a rapid pace and it's a real kick. This is the life I have wanted for a long, long time.
Any places to eat or things to do that you can share with our readers? If they have a friend visiting town, what are some spots they could take them to?
I live in Playa del Rey and I totally love and adore Los Angeles (I am only mystified by our traffic situation not improving at a faster clip).
Some of the places I take family and friends when they visit:
* Corral Canyon in Malibu. Also known as the 'Jim Morrison Caves' and the beach below. You drive up, up, up and there is a lookout when you get almost all the way to the top and you can see out over the coast and the Ocean and the blue of the Ocean and the blue of the sky sometimes mix into one and you really feel like you are in heaven. My hunch is there is a heaven portal somewhere around this place facing North-north-west just about 1/2 mile out in the Pacific, but, I don't have any evidence.
* The revolving lounge above the Bonaventure Hotel. For me, it's quite fancy, and it's still a wonder to be so high up in the air, spinning with views of Hollywood, Dodger Stadium, and so forth, all while having some posh ice cream.
* The Playa del Rey beach – where I live is this sliver of a cove which some long-time residents say is the only portal back to the really super chill time of 70s CA. I love the rawness of the beach and Ocean and it constantly reminds me that everything man-made, things we humans think are so amazing to make and own like houses, and cars, are really just little temporal gifts that at any moment Mother Earth could obliterate. It brings me peace and calm, what can I say.
Who else deserves some credit and recognition?
Excellent question. I would like to particularly credit right now a group of older boys that set great examples for me growing up. How they took me under their wing informs my work with kids in all its formats: Arise & Shine morning mindfulness class, tutoring, Bright Knights, everything.
I was a really bright and outgoing kid growing up in a beautiful village in southern Wisconsin in the 80s. I would put my baseball glove on the handlebars of my red Huffy bike and ride it down the hill to the elementary school everyday in the Summer. It was really the happiest time. I am not sure how I can avoid sounding over the top but my whole upbringing was like a sort of kaleidoscope Huck Finn-type joy and adventure.
I was in my elementary school years ( 6 – 9yo) and I soon found myself under the tutelage of these older boys in their junior high years (12yo+). They accepted me fairly quickly into the group and I felt I had entered part of an ancient order. It connected me even deeper to my town and the land, the ballfield, the school, the farms. That connection is one of the biggest things in life, it's foundational to all my work. From connection so much flows. When we feel like we belong the sky is the limit, and I've felt the other side too, when you don't belong and it's the worst feeling. Worse than hate or jealousy because you are just nothing, you don't belong. So these guys made me feel I did belong, but they checked me. They let me know when I got too silly or foolish or was out of bounds. They taught me to hustle. They helped me learn that I could compete and have fun. They taught me to joke, to talk to girls, to hit and field. It really changed who I was and gave me something to aspire to. Whitey, Harpy, Fritz, BJ, Melon, those guys I am still channeling in my work with kids. To become a "life champion" and what that means and how to be that.
Website: https://www.ariseandshinecenter.com/
Facebook: https://www.facebook.com/arise.shine.center
Youtube: https://www.youtube.com/channel/UCyIAvTW5KP2vtFFkFRKaWgw
Other: @arise.shine.center @jimmymurn
Image Credits
Nathan Campbell, Berklie Oscarson, Jimmy Murn
Nominate Someone:
 ShoutoutDFW is built on recommendations and shoutouts from the community; it's how we uncover hidden gems, so if you or someone you know deserves recognition please let us know 
here.