Meet Holly Starcevich: Permanent Makeup Artist and Owner of Hoshi Studio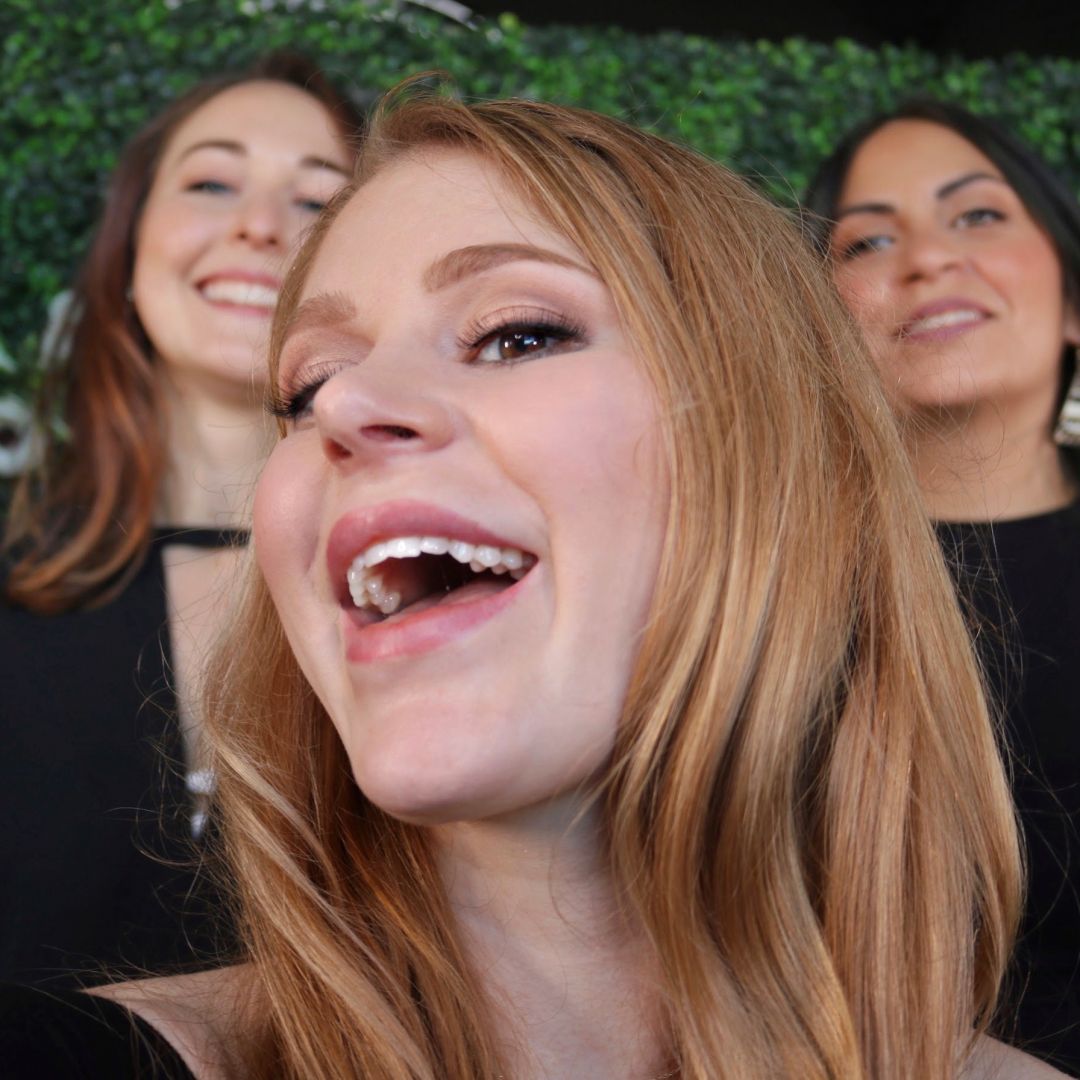 We had the good fortune of connecting with Holly Starcevich and we've shared our conversation below.
Hi Holly, what was your thought process behind starting your own business?
Actually, starting my own business wasn't my original idea. I just wanted to find a way to do what I loved. I didn't realize that both concepts went hand in hand and that one couldn't exist without the other. I discovered Permanent Makeup in 2013 and it became an instant obsession. All I knew was that I wanted to be a Permanent Makeup Artist. I didn't understand that pursuing a career in PMU also meant starting my own business. In all my ignorance I figured that I would find a place to hire me. I assumed that they would provide clients and supplies and a place to work. I quickly discovered that artists in general and places that hired them were an extremely rare find. So if places to work in this industry didn't really exist, I had to create it myself. Opening Hoshi was by far the most difficult thing I've ever had to do in my life. I had to learn more about the industry and tons of new business skills to make it happen. Web design, zoning approval, state licensing, and financial planning were just a few of the things I struggled to figure out in order to open my doors. Little by little, I started to figure it out. After a few years I started teaching. A few years later I made the decision to expand. Now here I am 6 years later in the beautiful studio we built surrounded by a talented team of artists I couldn't be more proud of. Doing what I loved was the original goal and starting my own business was the step I had to take to get there.
Alright, so let's move onto what keeps you busy professionally?
Hoshi is an innovative Permanent Makeup studio specializing in eyebrow transformations and restoration. We are proud to offer the most modern and advanced techniques with the highest quality results and standard of service. Permanent Makeup is cleverly designed to your unique facial features for a timeless aesthetic. An artist can fade brows into a dimensional and textured multi-directional ombre, or create the 3D illusion of hair with patterned hair strokes that blend seamlessly into the natural hair growth. We can bring lips back to life by defining blurred edges with a soft natural color, or enhance the eyes with a smudge proof smoked velvet eyeliner. Hoshi is committed to being the best of the best in this industry and we continually push one another to succeed as artists and as professionals.
We just survived the COVID-19 10 week shut down and I have never been more proud of my team and excited to get back to work. All of the Hoshi artists and myself included, spent much of the shutdown committed to practicing our craft, continuing education and putting our goals into perspective. Shutting down was tough on all of us but the second we opened every single artist put out their most beautiful work to date. Witnessing the benefits of their hard work and perpetual growth inspires me every day.
Our greatest accomplishment has been the exceptionally diverse clientele Hoshi has curated over the years. We see ages 18-90 and everyone on the genetic spectrum. Skin is complex and age, skin tone, and skin type play a critical role in determining what will work best. Knowing how to properly tailor a procedure to the client, and being able to execute it well involves numerous highly developed skills and it's something that Hoshi does very well.
Any successful Permanent Makeup Artist will tell you that the journey is long, difficult, and often lonely. Along with the typical struggles of being a service providing small business owner, PMU artists experience battles unique to our industry. Good education is scarce and expensive . Our canvases are intensely complex and unpredictable. Clients are seen only once every 1-2 years, so keeping our schedules full requires building an extensive clientele. Employment opportunities are rare so we employ ourselves. I commonly compare the road to becoming a skilled Permanent Makeup Artist to becoming a Kung Fu master. Success requires a lifelong pursuit of education and sage like dedication to the practice and improvement of your skills. You're a forever student in this industry and that's only half the battle.
I've been a Permanent Makeup Artist for 6 years now and i'll uncover the three super special secret tricks to overcoming challenges and finding success as an artist and as a business owner. The first is to get educated. Knowledge is power and the more you have the more capable you'll be. The second is practice. I have a huge respect for this underutilized habit. Wish your technique was better? Wish you were faster? Wish your designs were prettier? Wish your lines were cleaner? All you have to do to figure out any problem, keep your work improving and clients impressed, is to practice. You can't cheat the work. It knows how much you have invested and it wont give you anything you haven't earned. The third and by far most important secret is people. If you dedicate yourself to making people happy the success will follow. Showing your clients that you genuinely care about them and meeting their expectations is everything to a successful business. Without the magic of the experience services lose much of their value. Stay educated, practice, focus on making your people happy and success will be the byproduct. Maybe it sounds cheesy, but I expanded Hoshi because I wanted to help elevate this industry as a whole. I wanted to set a high standard of education, quality of work, client experience, etc. down to the very last detail. I wholeheartedly believe that this type of work deserves a certain degree of respect and responsibility. When you're tattooing faces for a living it's important to remember that the work has a long term impact on the positive self image of others. I want the world to know that we are so passionate about the work we do, the education we provide, and that we will never stop holding ourselves to the highest standard. I want the world to know that Hoshi cares.
Any great local spots you'd like to shoutout?
Frisco is an awesome city. The best breakfast, brunch, and mimosas can be found at Barneys Brunch House on 423. Deli News is an authentic New York style deli serving all the traditional eats from pastrami reuben sandwiches to borcht and housemade pickles. The Frisco Rail Yard offers a variety of food trucks and a fantastic bar where you can order a pitcher of any cocktail. In old town Frisco near the square where many of the original older homes have been converted into restaurants and businesses. Summer Moon has the most delicious coffee made with their signature moon milk recipe. Eight-11 Place is an adorable wine bar where the outdoor patio tables are all smokeless fire pits. It's my go to dinner destination for a bottle of wine on the patio and amazing pizza by the fire. Frisco Commons Nature Preserve is the perfect place to go for a scenic walk during the day, fish in the pond, or if you're lucky, you can catch the most beautiful firefly show in the evenings.
Who else deserves some credit and recognition?
My husband. He has supported me through every moment of this journey and Hoshi's success is a direct reflection of his influence. He has played so many roles in the growth of the business on top of his own career and has somehow managed to put up with me through it all. He continues to give so much and I'm constantly amazed at how his influence has forged Hoshi into the well oiled machine that it is. I may be the artist to the business, but he's everything else. To the Hoshi team, my clients, colleagues, and students, you all are the inspiration behind the work. I'm so thankful every day to be part of an industry full of growth, support, and love for one another. I cherish every overly caffeinated, sleep deprived, warm fuzzy moment because of you. 
Website: www.hoshi.studio
Instagram: hoshi.studio.holly
Facebook: Hoshi Studio
Yelp: Hoshi Studio