Meet Dr. Elvia Espino: Corporate Psychologist, Special Needs Expert & Mom-on-a-Mission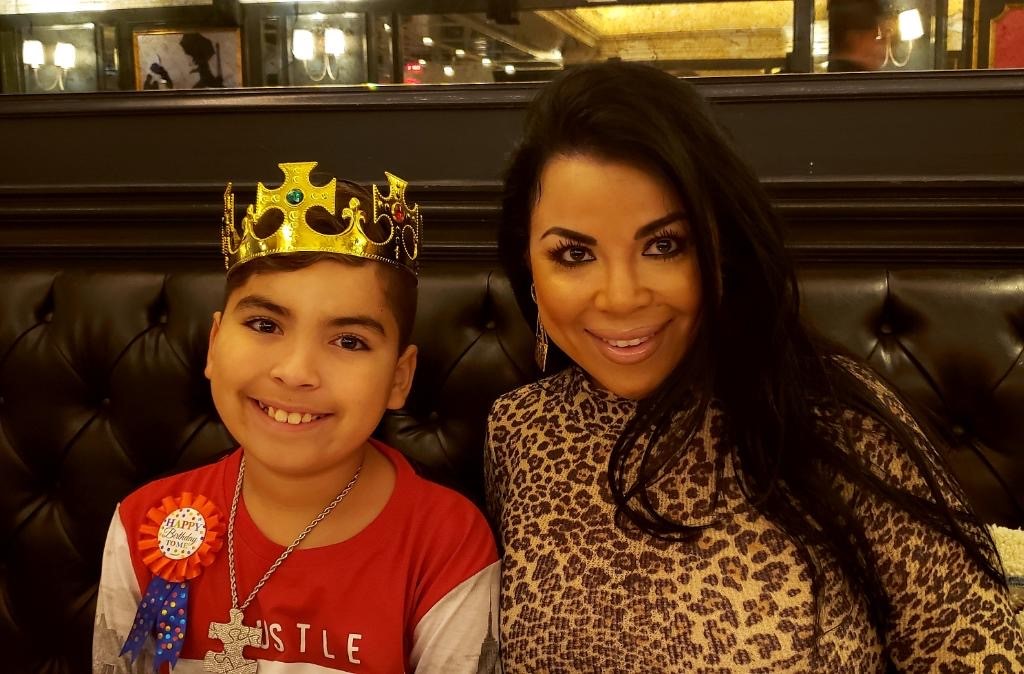 We had the good fortune of connecting with Dr. Elvia Espino and we've shared our conversation below.
Hi Dr. Elvia, we'd love to hear about how you approach risk and risk-taking.
In terms of risk, it has surrounded me my entire life. When I think back about growing up to a single mom in a community that saw me as invisible I quickly realized what the term risk meant. It happened by accident. During my junior high school years, I was pulled out to weekly field trips to the Harris County Juvenile Detention Center. I didn't understand why or what the purpose of the school field trip meant, but I soon figured it out. Researchers have come up with a formula that basically states if you fit into "X" number of boxes and fit the profile, you are "AT RISK." At risk for poverty, risk of incarceration, teen pregnancy, just to name a few. This notion quickly became my fuel. I had not been surrounded by successful people throughout my life and did not have access to anyone remotely successful. I made a pivotal decision at the young age of 9, that carried me through my entire life. In retrospect, I made a decision back then to DREAM. That was in itself a risk. No one in my family had ever dared to dream of a life outside of what they were born into. Some of my cousins who were addicted to drugs, chose that because their parents were drug addicts, that somehow they needed to be one too and that they were just fulling their destiny. My family members were stuck! They were the hamster on the wheel with no end of it ever stopping. I on the other hand, was blessed with two hard working parents that despite their divorce and differences taught me so much. It was not necessarily by their words but instead with something much more powerful, their actions. College was never mentioned growing up. I understand why now. They themselves had never achieved higher education, let alone knew that it was a pathway that existed for their children. My mom's hopes for me back then were a high school diploma and unpregnant like so many of my friends and family members. For my dad, I honestly didn't know what he aspired for us, but I do know that he always wanted us to be happy and was never at a shortage of words of encouragement. I made a promise to be completely unlike my parents. Not because I did not respect them, but because I dared to envision a life that didn't involve me working outside like my father in the scorching hot sun, and I did not want to be living pay check to paycheck like my mom often did. I admired them greatly because despite the circumstances, they always provided. Was it easy? NO. Did we struggle? Hell yes. Was it sometimes? No we struggled a lot. My parent's sacrifices, sweat, and often unhappiness of their own circumstances, was not in vain. I saw their work ethic and I took a risk on myself. Despite the pitfalls that were systemically designed for my failure, I became part of the 1% of Latinas in the world with a doctorate. Without risks, I would have never applied to one of the most prestigious universities in the country. Without taking a risk, I would have never ran for Mayor of Irving, Texas. Without taking risks, I would have never gotten a global program approved at Dallas Fort Worth International Airport for special needs children and their families. I didn't just happen to get a meeting with the CEO of the airport because of who I am. I do not necessarily have the complexion for the connection, so of course there is risk. I got the meeting and pitched the idea as a change agent and I knew that I could not sit back and be reactive. In other words, I was willing to knock down a door or go in through a window. As a parent, to an incredible 10-year old son with autism, I am not oblivious to the fact that he is watching me. I even feel an immense responsibility to other young people, my Latino community, and anyone else who has been written off by a system. As a scholar I understand the importance for people of similar backgrounds and or with like minded experiences, to see someone like them in positions of power. I have never taken my professional platforms for granted. My career has allowed me the humbling opportunity to be a bridge leader for unpopular intersections within our social climate. In terms, of the impact I have on my son , I pray that it is generational. While, there are still some intellectual components that do not allow my son to fully comprehend the magnitude of what I have tried to accomplish for him and others, I am inspired that he does understand a few things. There's the times when he introduces me as, Dr. Espino and I am taken back to my own childhood where I was asked what my parents did. I was NEVER ashamed, but I always secretly did wish there was a way I could magically convey the impact of their sweat and tears that poured into their work. I also desperately envisioned a society that would not see my parent's professions as less than but rather powerful, because of the lessons that were born from it. My son is an only child, and while I work tirelessly for him so that he can always hold his head high when he introduces me as his mother, I work equally hard for children within the special needs community and other children from marginalized communities. I volunteer as a reading partner to first graders within a local ISD. When I arrive at 8 am, and see that their uniform is already dirty, I know what life must be like for them at home. I nurture those children as if they were mine and pour my heart into them because I want to embed in them at their young innocent age, that their situation is temporary. School should be the safest place for our children. I trust that I can impact them in a way that no teacher did for me. We all have a role to play, not matter how small or large. It is our responsibility to lift a hand to others, not a hand out, a hand.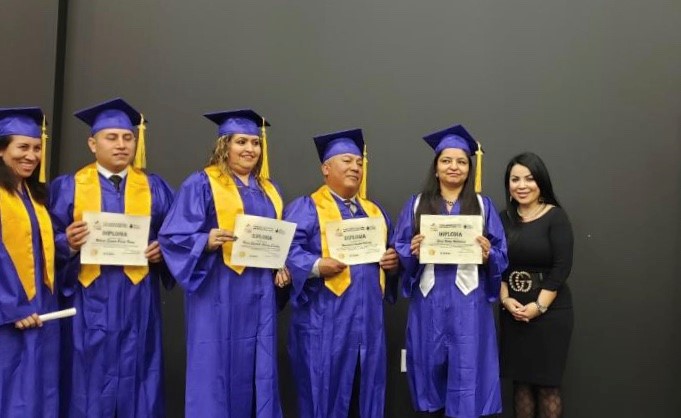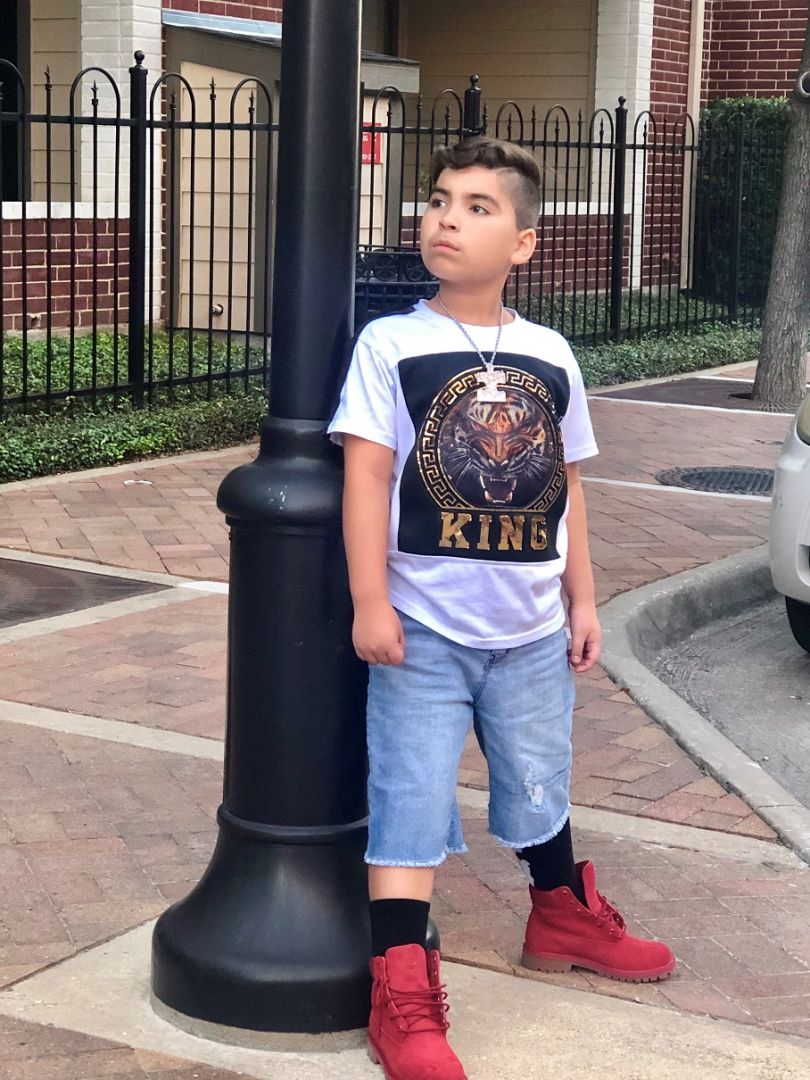 Any places to eat or things to do that you can share with our readers? If they have a friend visiting town, what are some spots they could take them to?
I am new to the city myself per say, so we would definitely be GOOGLING our way through. I am from Houston originally. While I have lived in DFW for six years, I was completing my dissertation so I did not have a social life. As a caregiver to my son with autism, putting myself out there socially has always been a challenge. PS. I really do not know a lot of people in DFW yet. I will be recruiting friends very soon:) Perhaps, the biggest misconception about me is that I am a social butterfly. I am not shy, but I do not go out of my way to do things that take me out of my comfort zone. Meeting new people is one of those things!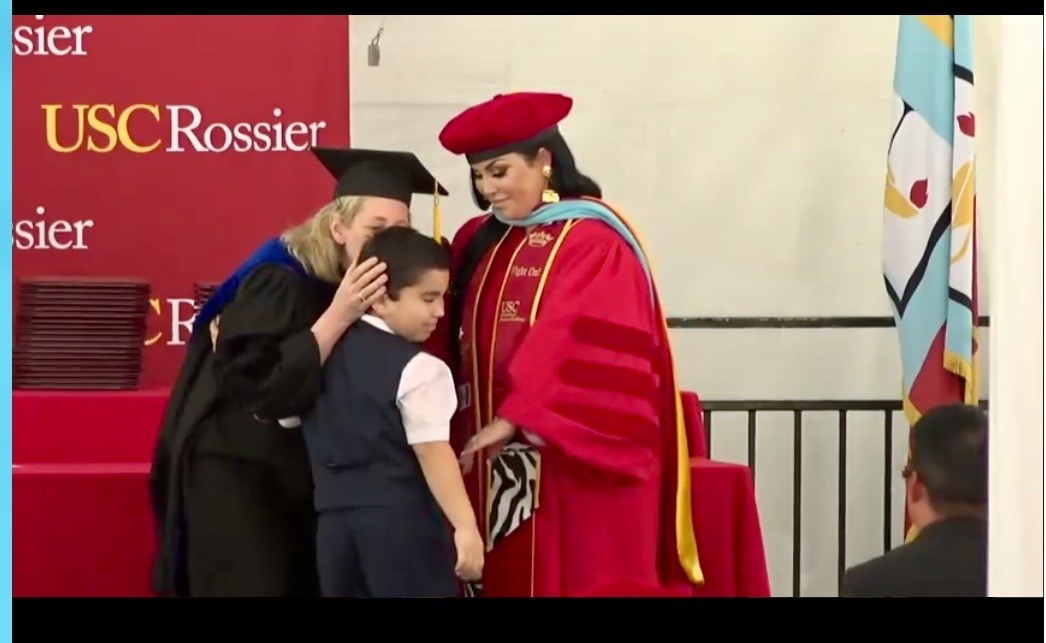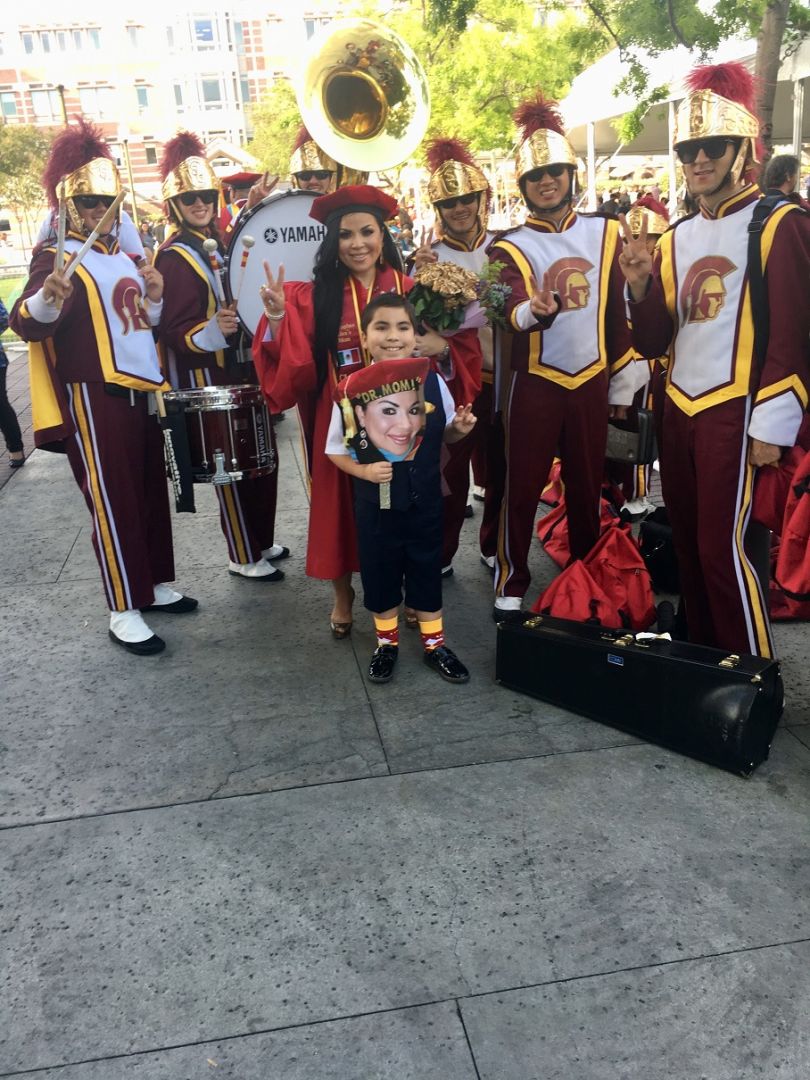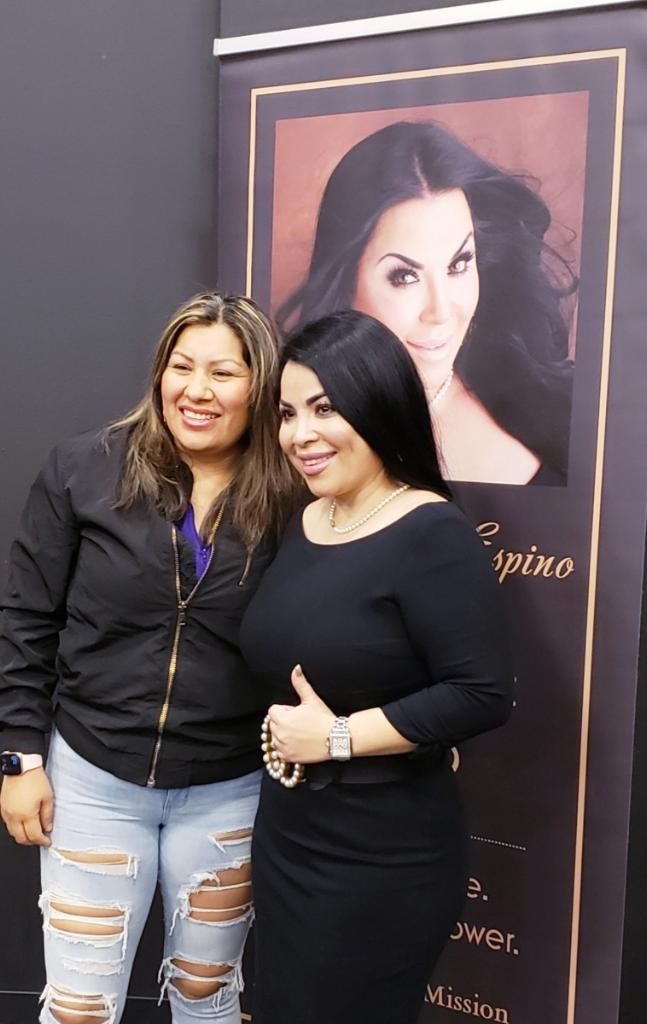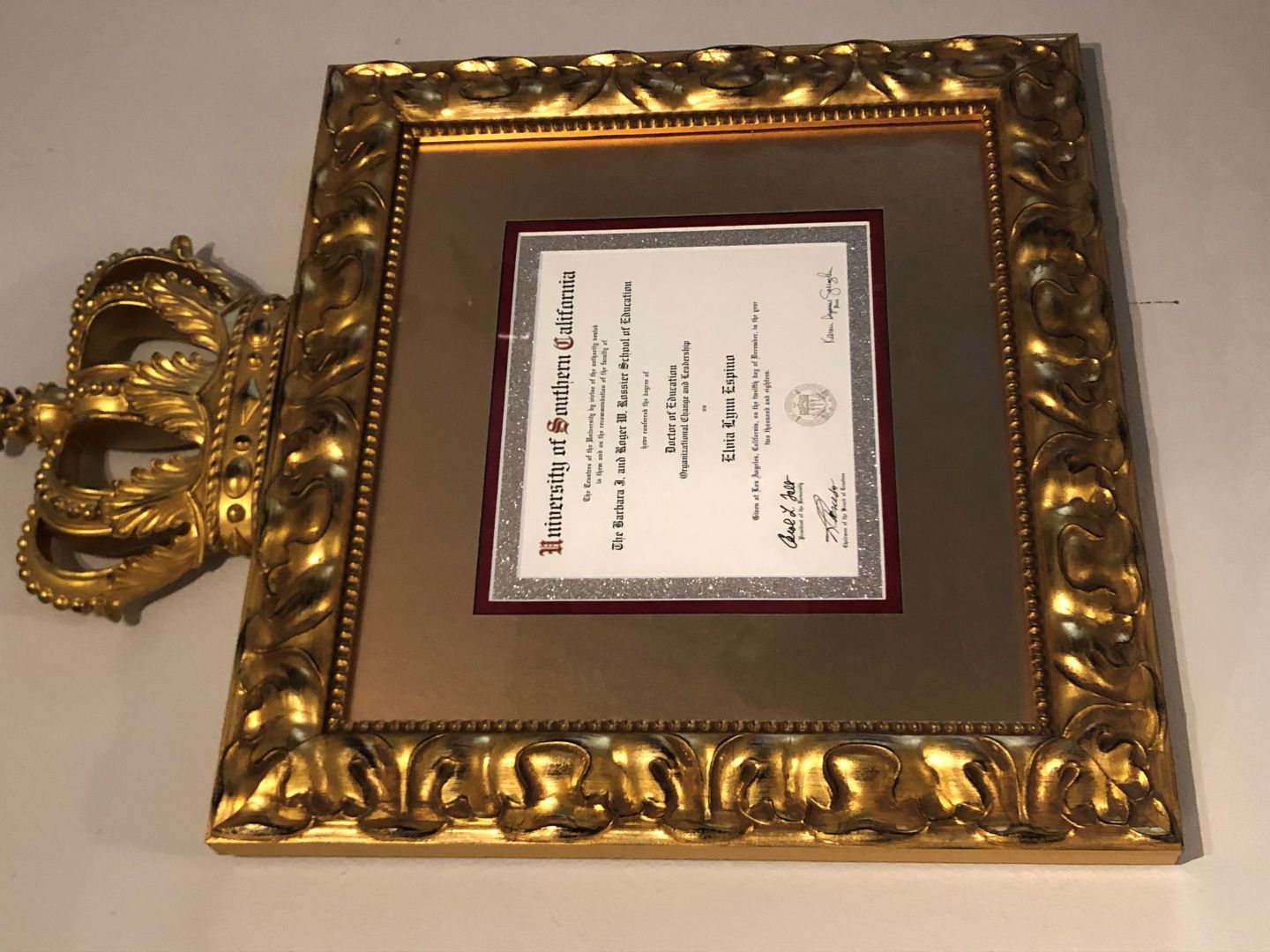 Shoutout is all about shouting out others who you feel deserve additional recognition and exposure. Who would you like to shoutout?
The love and sweat of my parents is what I owe for who I became. Dixie Leon and Cynthia Nevels, are two mothers, that I saw who were fearless and relentless, like a lion on its prey when it came to the care giving of their terminal ill sons. The love, dedication, and warrior mentality I saw in these mothers, gave me hope as a caregiver to my son. La Casa On Mango Street (The House on Mango Street) is really the first book I recall ever reading while in my early college years, that reminded me of myself. I had never read a book that had Hispanics in it. The book was about a young Latina girl who grew up similarly to me. She grew up on Mango St, I grew up on Hector St. I like to say from Hector St. to USC (University of Southern California! Fight On!
Website: drelviaespino.com
Instagram: latinagirlbeautee
Linkedin: https://www.linkedin.com/in/dr-elvia-espino-ed-d-0592001b/
Facebook: https://www.facebook.com/drelviaespino
Other: https://www.facebook.com/alexthegreatsautismambassadors/?eid=ARC6aowF7QMe28d0CND46jkBAjRFnj_VDNOwJnF-piLA_bEU8Ef97RIFVSXNrPFGcH0hdE2pzH_YGd1a&timeline_context_item_type=intro_card_work&timeline_context_item_source=1299222492&fref=tag
Image Credits
All Self images, no professional