Meet Cindy Meza | Licensed Esthetician & Makeup Artist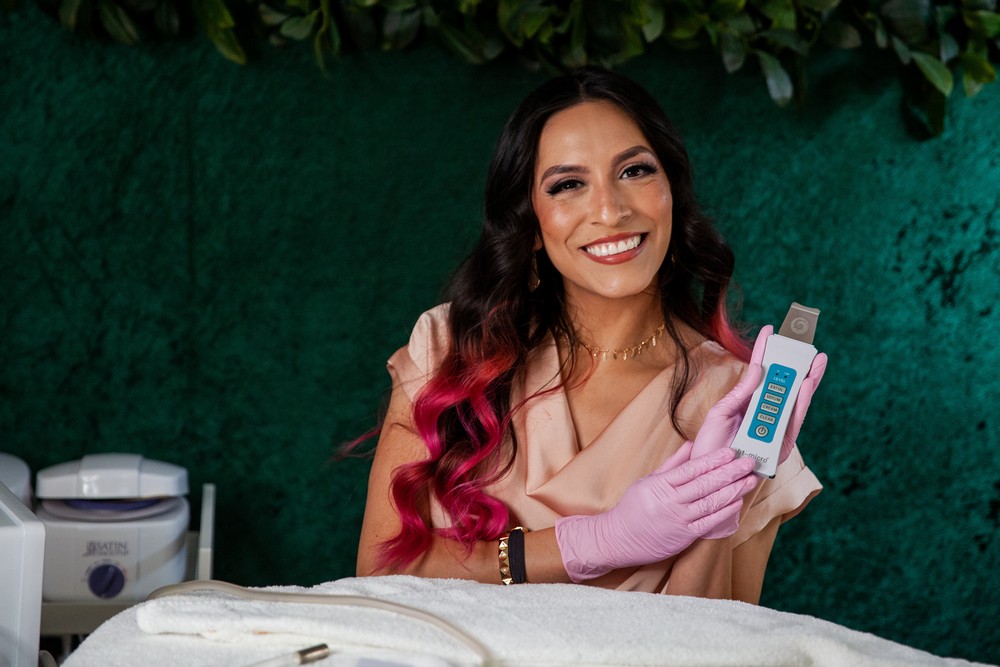 We had the good fortune of connecting with Cindy Meza and we've shared our conversation below.
Hi Cindy, where are your from? We'd love to hear about how your background has played a role in who you are today?
I am from Pampa which is 45 minutes north of Amarillo in the panhandle of Texas. I grew up in small town Texas where football is the heart of the town.
Growing up in a small town, you know the same people pretty much your whole life and there's not much opportunity compared to the city.
As a child of the 90's, we would come home from school every day and turn on the TV. I grew up with 2 older brothers who had a huge influence on the media I consumed. We would wake up in the morning and turn on MTV Music Videos before school and after school turn on MTV TRL Live. Celebrities from that era had a huge impact on my life because I got to see so many lifestyles that were different than mine. I was always attracted to the music videos, the dance moves, the costumes, and especially the makeup.
My aunt lived with us for a short period of time and helped to take care of us while my mom would go to work. She had a huge case of makeup that I would get into all the time to just stare at all the different types of products. Every day my mom would bathe me and slather the lotion all over my body and always say "te voy a poner la crema" I'm going to put the lotion on in Spanish, and from there is where my habits formed for skincare.
My brothers left to go to college right when I was beginning my teenage years and from there I got to discover the things I liked without their influence. I started to dress differently, I started to wear makeup, I was discovering different styles of music, and I was watching different shows on TV.
One of my favorite shows to watch was What Not To Wear on TLC. I loved getting to see the total makeover from the clothes, to the hair, and down to the makeup. Obviously the makeup part was my favorite and I remember being upset if I fell asleep during the show and missed the makeup part.
High school was the time I could really express myself. I tried for all of the sports I was into, I dressed in different fashion trends at the time, and I experimented with makeup. As a freshman my parents had bought me a laptop and that is where I discovered even more online. I could watch endless music videos, I spent countless hours on makeup websites researching each product and adding to the cart in hopes that my parents would buy for me. I started realizing there was a whole world of skincare through many makeup brands as I was dealing with acne and wanted to help clear up my skin.
When I got to college I moved out of Pampa to go to school at The University of North Texas in Denton. I knew that there was a passion for makeup, but I told myself that was for fun and I need to focus on school to get a practical job that will make good money. Being on my own in the city with an actual mall nearby, I found myself constantly going to graze at all the makeup and skincare at the nearby bareMinerals store and Sephora. Even in college I would try to replicate the looks that I would see on Lady Gaga's music videos, she turned into my favorite artist that inspired me so much.
After I graduated from college and realized it was time to get a job, I got a sales job. After 7 months of working in that sales job I got bored and thought I could be doing more and I could be doing something that I like to do. I decided to quit that job and took a month to reflect back on the things that I like to do to try to come up with what to do with my life. I always came back to the memories of playing with makeup as a kid, watching the artistry on What Not To Wear and the music videos, and experimenting with makeup in high school/college. I knew that I had to just try it to see if I actually do like to do those things as a career. I applied to every Sephora that was hiring and I had no luck in getting the job. A week later I looked to see if there were any more openings and I found a skincare position available so I applied just to get my foot in the door. Luckily, they were desperate for their employees and offered me the position!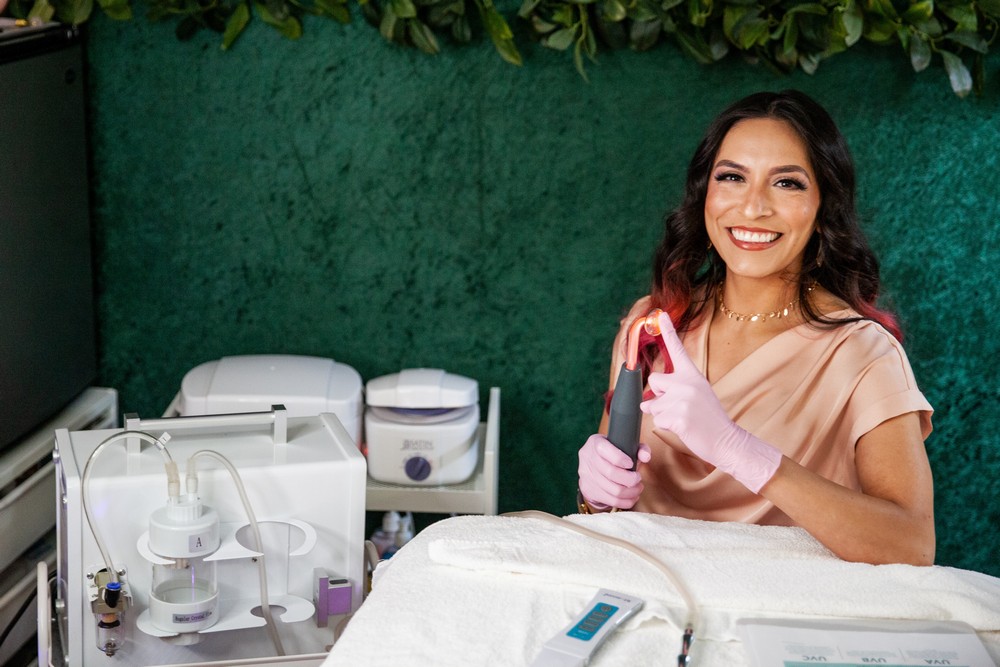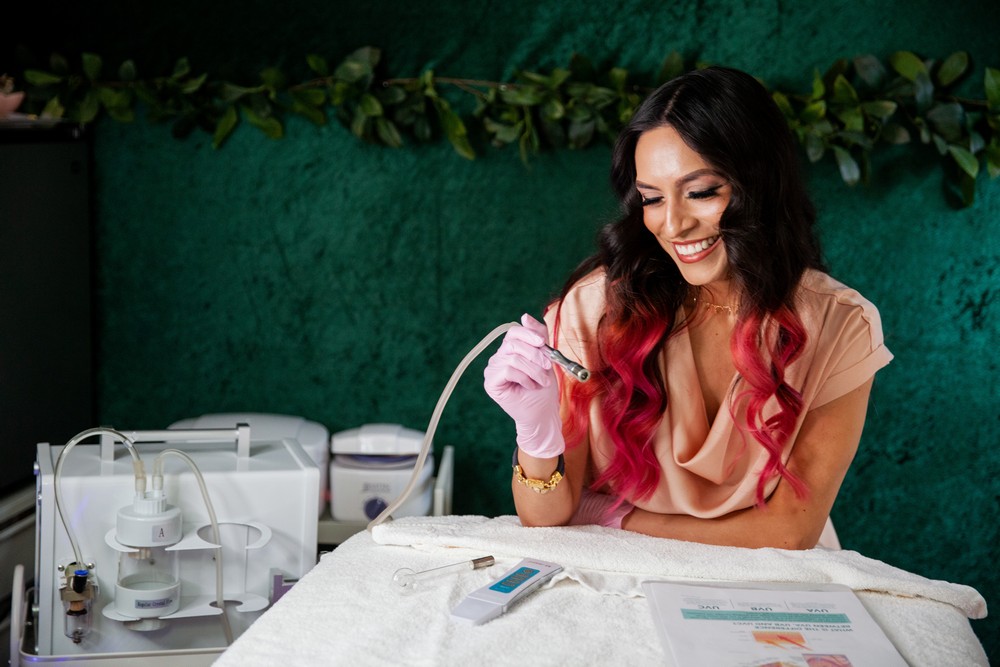 Can you open up a bit about your work and career? We're big fans and we'd love for our community to learn more about your work.
After graduating from college I got a sales job working for a direct sales company that set up in Kroger, Sam's Club, and Costco. We would go to a different store every week and sell different types of household items like straightening irons, pillows, and even heating pads. From there is where I learned how to sell pretty much anything and I learned what was necessary to run your own business. After 7 months of working there I realized I could be doing more with my skill set and my time. I wanted to sell things that I was passionate about like skincare or makeup. After all of the friends I made at that job quit before me, I knew it was time to move on because I wasn't enjoying coming in to work the long hours that were required.
With all the knowledge of sales I had learned, I knew I could put it to the test at the next job I decided to seek out. I kept on trying for different sales jobs, bank jobs, and even insurance jobs. None of them really seemed like it was something I could see myself doing. I took a month to reflect on all the passions I had in my life and I kept on coming back to makeup and skincare.
From there, I decided to try to apply to Sephora just to get my foot in the door and see if this is what I actually like doing. I applied to every Sephora that was hiring and kept on getting emails saying that I don't fit the requirements they are looking for. I honestly felt so defeated and confused on what to do. A week later I told myself I'm going to keep trying because I needed to know and I didn't want to give up that easily. I looked for more openings and luckily I found a skincare consultant position open. I applied this time with open availability and they reached out to me for an interview!
During the interview they said they were looking for passionate people in the industry that aren't going to quit. I confirmed that I was indeed very passionate and was looking for a new career in the beauty industry. I ended up getting the job! I was hired as a skincare consultant and that is where I started to really grow my passion for skincare.
While working at Sephora on the skincare side, I started to find myself overwhelmed with all the different types of skincare products available. Even with the education that I would receive during online trainings and trainings with the brand representatives, it was becoming more and more confusing. I still wanted to become a makeup artist and was wanting to move into the color world. I would network with all of the color artists and find out their background and how they got their education in makeup. As I was getting to know the girls they were opening up to me and giving me the inside scoop on what to do to keep improving my knowledge and skill sets.
One of their girls I was networking with had told me if I was really passionate about learning skincare and makeup that I needed to go to esthetician school so I could learn about the skin and learn how to apply makeup on the skin. The light bulb lit up in my head and I knew that this was exactly what I needed to do. I needed to get a formal education that is structured to help me learn everything there is to know about skincare. I had just graduated from college the year prior so I was still in learning/studying mode and knew what it would take to learn and graduate from esthetics school. I was prepared and I knew I was going to take this more seriously because I could see a career out of this.
I enrolled in the next class available for esthetician school at the Steiner Institute of Esthetics. It was a 7.5 month program. My first day was a dream. I had never gotten a facial treatment before and I got to see what the program would entail. Seeing the spa, getting the products for facial treatments and makeup, seeing the professionalism, how clean, neat, and organized everyone looked, it was seriously meant for me.
I applied all of my studying, note-taking, and test-taking knowledge that I learned in college, applied it to esthetics school and it was a breeze. It was the easiest to do especially when I knew I had a passion for it and there was an end purpose that I could clearly see.
During the program I would go to work at Sephora after class was over for the evening shift. It was honestly the best once I started to learn more about product knowledge and ingredients. I was able to apply everything I learned at the store. I was able to test out the products at home and make recommendations to clients with all the knowledge I had gained. I was noticing clients would come back to see me to get more explanation on products and different recommendations. I was starting to become the person all of the staff came to for advise on skincare and eventually makeup.
That skincare knowledge easily transitioned to makeup knowledge and I was able to work my way into the color world at Sephora. Once I received my certification for makeup artist, I felt like a kid in a candy store. I was able to talk about both skincare and makeup to help the client overall with their questions. It came natural to me and I knew this is what I am meant to do.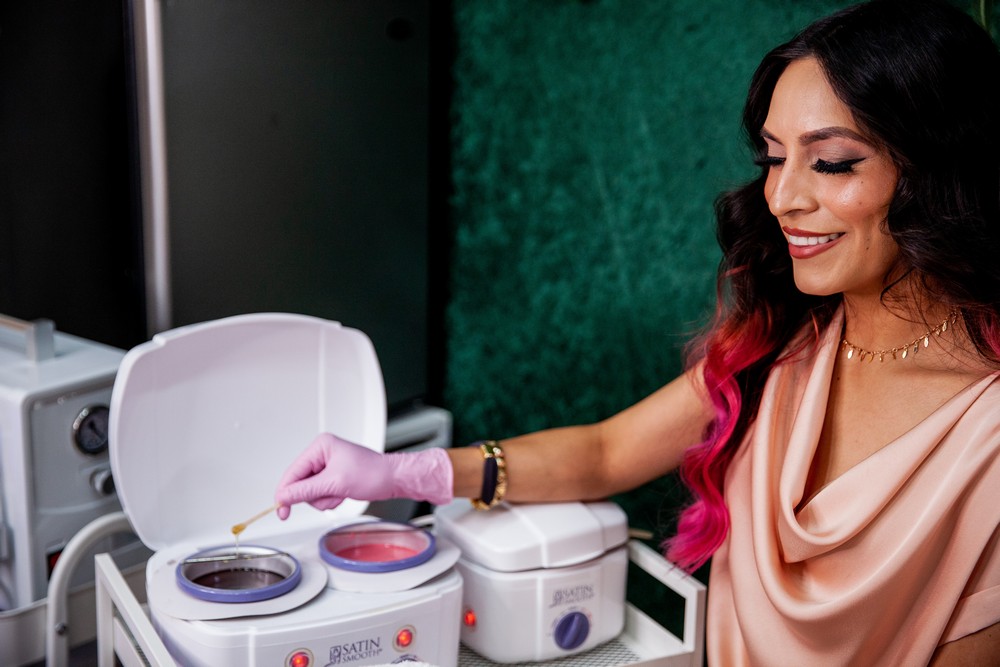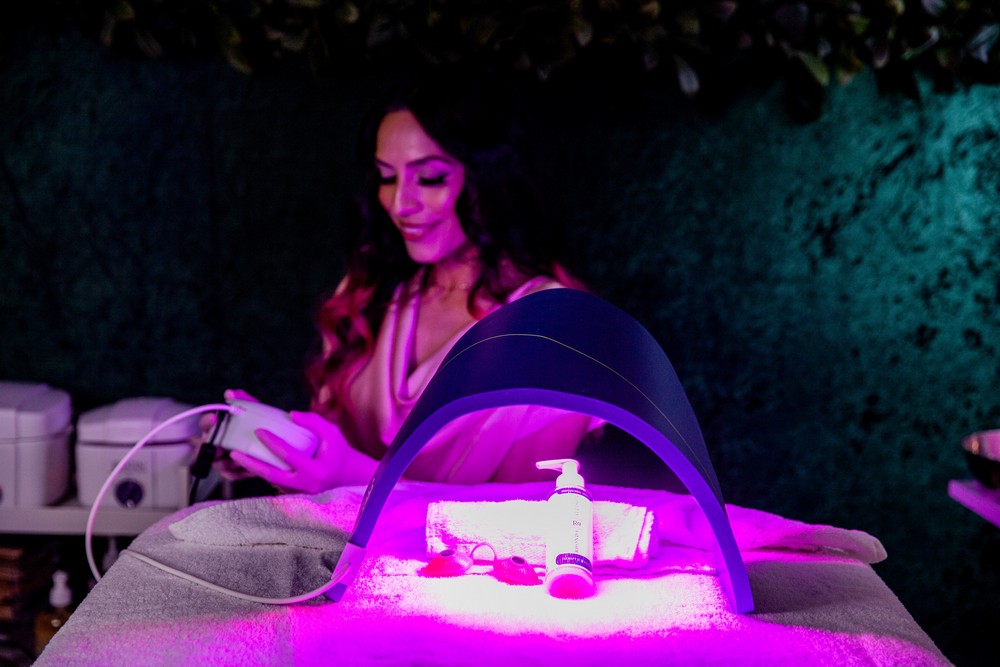 If you had a friend visiting you, what are some of the local spots you'd want to take them around to?
I love to eat. One of the first places I would take friends is to Fogo de Chao Brazilian Steakhouse. I am obsessed with their cheesy bread and love the different meat options. Their Brazilian lemonade is to die for! One of my favorite places to go!
I don't drink at all so it would be a fun sober trip!
I love to visit, what my husband and I call, the SoDoSoPa, which are the fancy shopping districts like Legacy West or Highland Park Village.
We moved into a new house that we love last year in March. I love to entertain guests so we would definitely be hanging out at our new house!
We also love to go to concerts and sporting events!
We can't forget dessert. My 3 weaknesses are cookies, ice cream, and brownies. I love to try any of these desserts at new places!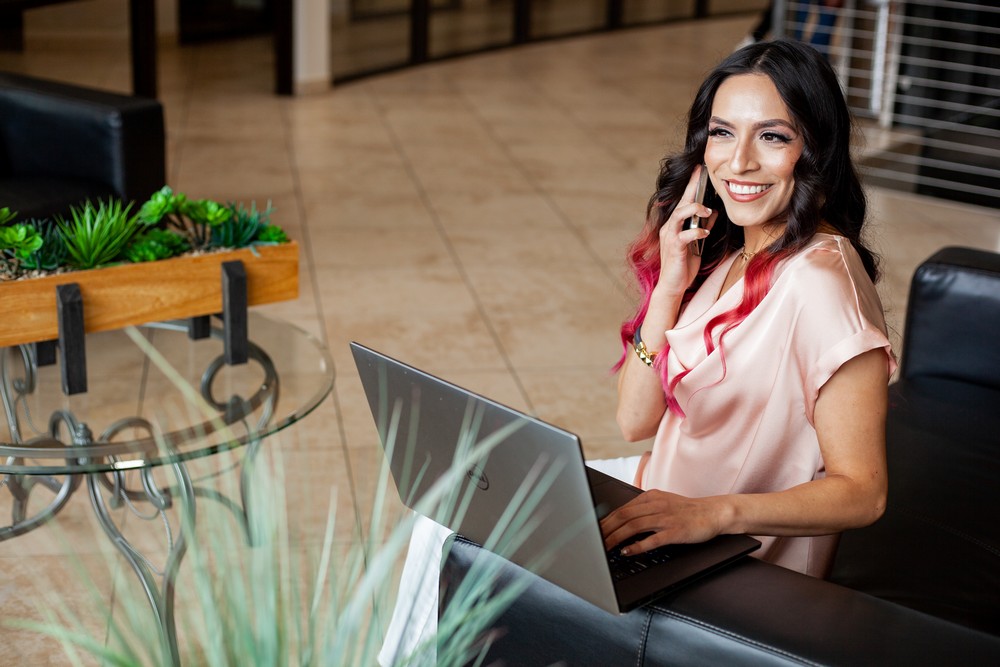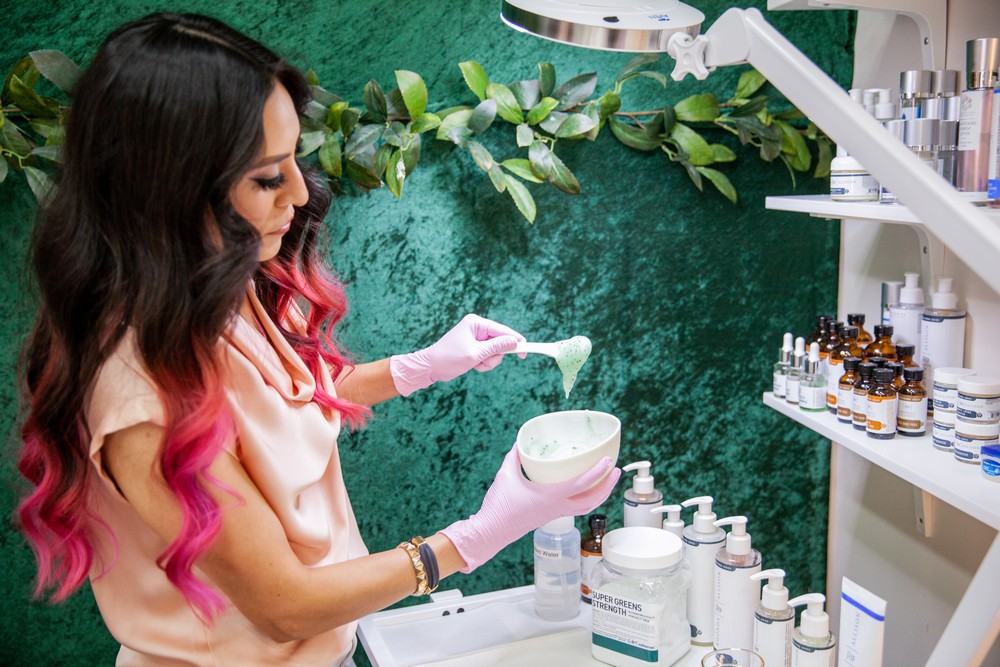 Shoutout is all about shouting out others who you feel deserve additional recognition and exposure. Who would you like to shoutout?
My mom for letting me express myself growing up.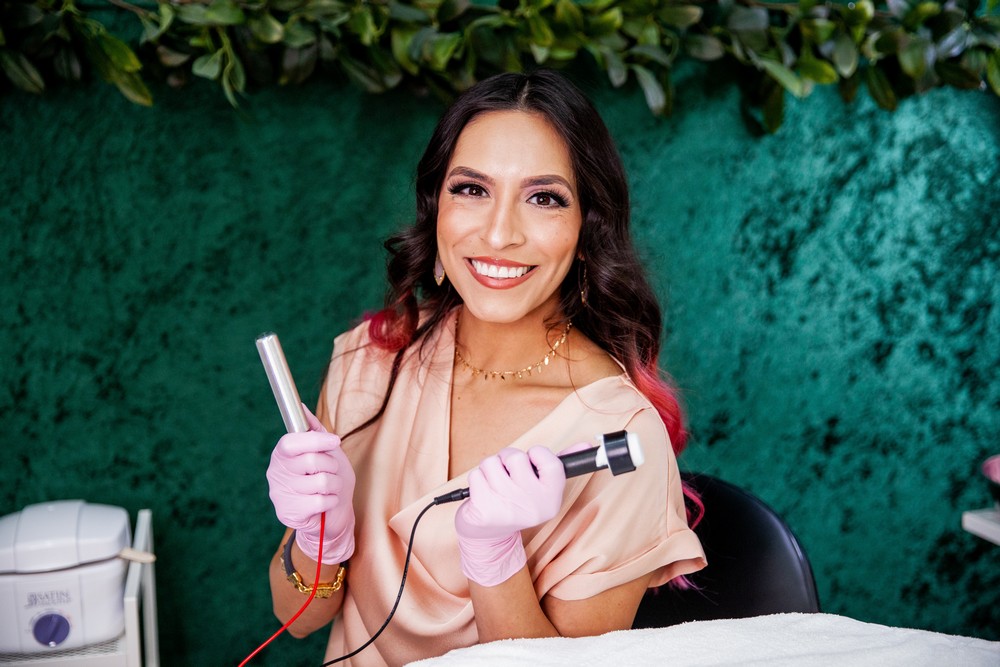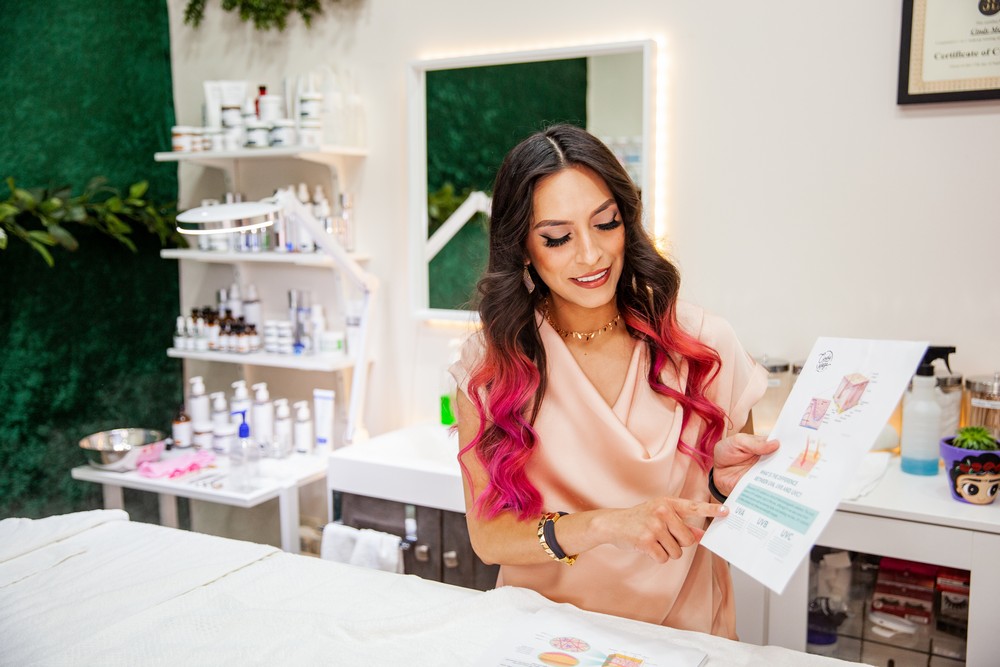 Website: www.cindymezaesthetics.com
Instagram: instagram.com/cindymeza10
Linkedin: linkedin.com/in/cindym10
Twitter: twitter.com/cindymeza10_
Facebook: facebook.com/cindymeza100
Image Credits
Macy Alex Photography
Nominate Someone:
 ShoutoutDFW is built on recommendations and shoutouts from the community; it's how we uncover hidden gems, so if you or someone you know deserves recognition please let us know 
here.