Meet Bradley Rodgers | Agency Owner/Partner & Asset Protection Specialist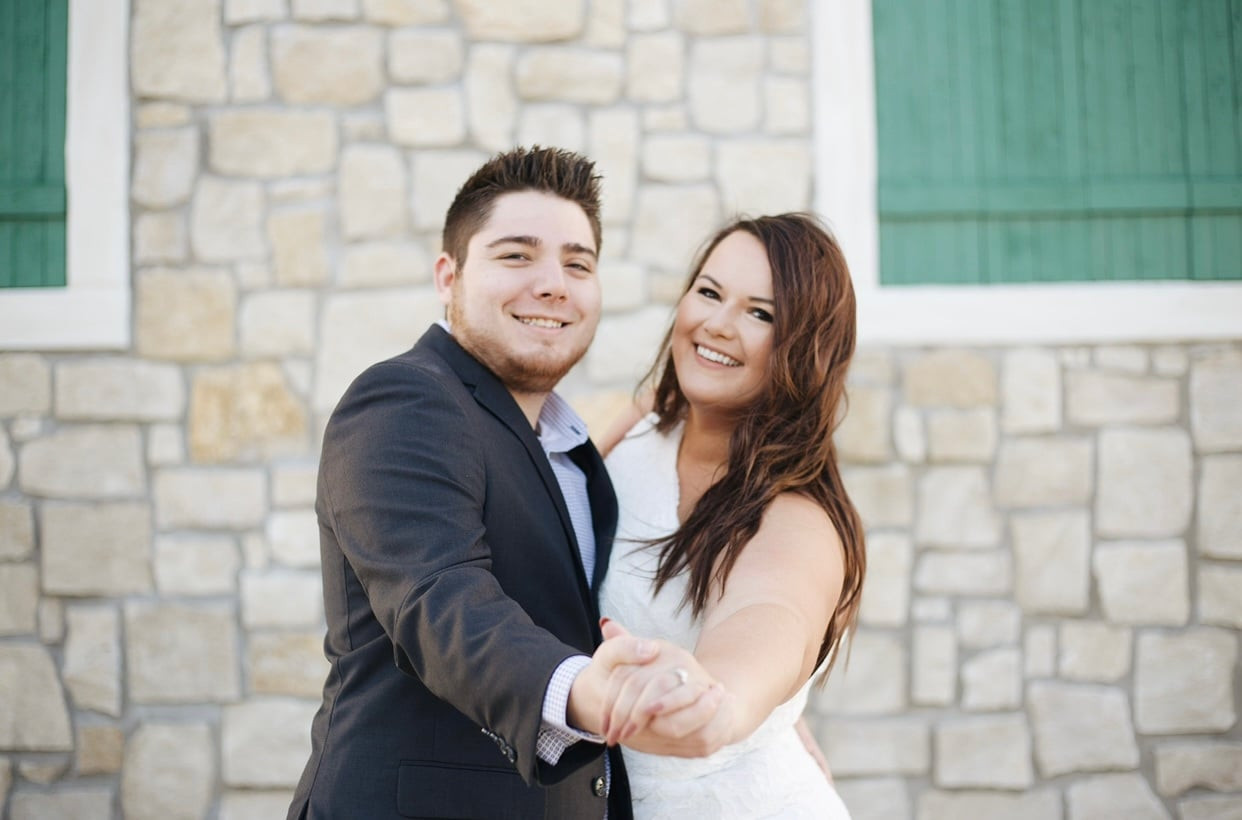 We had the good fortune of connecting with Bradley Rodgers and we've shared our conversation below.
Hi Bradley, what is the most important factor behind your success?
I got started in the insurance/financial services industry at a young age. I spent many years shadowing and preparing to open my own insurance agency. During my early years in the business I was able to see exactly what other business owners in my field were doing and implementing for both their customers and employees. I was able to observe and learn what I would do in my business to be different – to provide both a better client experience and work environment. I saw what did not work and learned first hand what other businesses did to make our field more difficult. When I finally set out to open an insurance agency I took all those experiences and implemented them into my agency setting certain expectations for myself, my employees and even clients. Overall my success is heavily owed to those I've teamed up with and aligned with my business. Without these partners and employees our insurance agency would not be where it is today. Additionally, you have my clients and family. Without clients who trust me and our team to protect their largest assets we wouldn't have a business. We've built an awesome foundation that our clients trust and believe in – from that we're able to start a life long relationship. Some people believe that business and pleasure should be separated, and while that statement holds some truth I personally want to get to know all of my clients. Once you bust through the barrier and someone goes from just a client/customer to friend conversations flow much easier and I get the pleasure of knowing I'm truly helping them the best I can. Lastly, my family. Without them behind me who knows where I would be today. Most of my family were my first clients, and to this day I cannot thank them enough. Besides just being clients I know my family will always stand behind me to help support me, give me advice and most importantly just be present with me when needed.
Can you give our readers an introduction to your business? Maybe you can share a bit about what you do and what sets you apart from others?
Bird's Eye Insurance success is due to our partners, agents, employees, clients and all of the above's family members. We understand individuals have an abundance of options when it comes to choosing and insurance agency. With this in mind we have created an customer experience that starts day 1 from contacting us. We have systems and people in place to make insurance which for most is a boring and non entertaining topic a true learning experience that keeps all of our clients engaged. Our industry which has been around since the late 1700's sadly has not evolved much, and it's up to us agents to bring insurance into the 21st Century. As a group I believe what we're most proud of is our ability to educate the customers and provide them coverage that not only they need but that they actually believe in. See when your talking about your largest assets such as vehicles, toys (boats, RV's, ATV's, UTV's, etc..), homes and in some cases even people lives it's disturbing to see what our industry has pushed in front of our clients. Every day you see the same commercials from the same companies about price, and saving X% but not once do they mention did you have the correct coverage to make sure each scenario you can think of is covered? Most clients that initially come through our door we find are severely UNDERinsured. What's most shocking to clients and even myself at times is the cost it takes to get them to proper insurance levels – While you're probably thinking "ohh it must cost so much more" often times we can either still save you money while increasing coverage or raising for pennies on the dollar compared to what you're currently paying. My favorite saying it usually for what one or just a few Starbucks coffees would cost you monthly you can increase your insurance coverages X10 and in some cases the savings will allow you a few extra coffee stops each month. Personally I started in this industry while still in High School. I originally joined a work/school class my senior year where students were expected to work a minimum 10 hours a week in order to learn life skills and earn a class credit. I had already started my 1st job at a restaurant my junior year but I felt I wanted more of a challenge. Don't get me wrong I learned everything from people skills to inventory management skills at the Restaurant but I never felt rewarded at the end of the day. My senior year I took a leap of faith and applied at a local insurance agency location. The owner of the agency initially thought it was a joke given my age, experience and the fact I was still in high school (I know this because the day I took my application to the office he never even came out of this personal office to greet me). It took me calling his office nearly every day over a month period before the owner finally returned my call. During my interview he told me they needed someone to call on late pay customers and seeing my persistence on the phone already he thought I would be a good fit. Like everything I've ever taken on I put everything I had into my job. After 5 years, 4 promotions and being in line to open up my own insurance agency with a major national brand I started to realize that I had actually found a career I was not only passionate about but I loved. It's been almost 9 years since the first day I got into insurance and asset protection and looking back now I could not imagine doing anything different. 9 years ago being as young as I was it was very difficult to have clients, fellow employees and other professionals take me seriously. Thought it's been 9 years, I'm still one of the younger people I know in my industry. While I used to look at this as a disadvantage I now use this in my favor in all aspects of my business. See most clients, without meeting in person don't know my age at first (some still have no clue), but they do know my experience and passion I have for what I do. My young age brings an aspect (again to a business that has not grown much in terms of technology amongst other things) that allows me to innovate the agency for our clients. We are an Independent Agency currently located in Texas & Louisiana (always looking to expand). Our agency represents a diverse mix of companies allowing us to find competitive rates for our clients. We write all lines of insurance, from Personal Automobile, Homeowner's, Umbrella, Specialty Lines to Commercial Automobile, Property, General Liability, and Worker's Compensation + so much more. We are a family owned agency. While we maintain great coverage for the lowest premiums, our agency is built on customer service. In a business society that moves further and further from providing customer service and treating the customer with respect, we strive to hold on to the values that we opened our doors with!
If you had a friend visiting you, what are some of the local spots you'd want to take them around to?
Our main office is located in McKinney, TX. I like to refer to McKinney as the big/little city of North Texas. McKinney while large in population and physical area very much gives the the small town feel because everyone treats each other as if they were your family and loving neighbor. Here in McKinney we love our food and if my friend is visiting I can guarantee we wont be hungry. Starting off we're going to a hidden paradise in McKinney which is Adriatica Village. Most when entering the shopping and living center tend to forget they even in Texas, some even forget they're in the US. This small area brings you tons of local restaurants, shopping, event centers, living accommodations and even scenic views which transports you to the Mediterranean. My favorite restaurant is Zin Zen Wine Bistro, with loads of food options and a very large wine menu. Zin Zen provides the best quality items and give you an experience while dining you'll think you're eating at the wine vineyard. Some nights they even have local live music which gives you a concert while enjoying your meal/drink. The possibilities of Adriatica are endless, you could spend just a week venturing around here alone. Next is the downtown area of McKinney. One of the areas most locals are most proud of is what we call the McKinney square. Again, with loads of food and shopping options the possibilities are endless. We also have what some call the best BBQ in Dallas area, Texas and to some the world – Hutchins BBQ. But if you're tired of BBQ you can move just down the road to The Yard which has a massive outdoor eating area full of fire pits, TV's and private seating areas. Lastly, if you're still not tired out by all the food and local shopping McKinney has to offer we're also home to the Heard Natural Science Museum & Wildlife Sanctuary. This local treasure allows visitors to experience loads of indoor and outdoor exhibits. On top of the scenery they also have tons of activities you can take part in. With everything above, you could extend your vacation from just one week to a month.
Who else deserves some credit and recognition?
This is a tough one, I'm lucky enough to have SO many people that deserve a shoutout. However each day I get the pleasure of knowing that everyday I wake up and begin my day I get to do so next to my AMAZING wife Paulina. Ever since first meeting her, not only has she challenged me to be a better person she truly has pushed me to grow each and every day. Paulina was one of the ultimate reasons I made the jump into being an entrepreneur and go head first into everything since. I will be forever grateful for her and the things she has helped me accomplish. Paulina, I will love you forever and cannot wait to see what the future has in store for us.
Website: https://www.birdseyeinsurance.com/
Instagram: https://www.instagram.com/bismyagent/
Linkedin: https://www.linkedin.com/in/bismyagent/
Facebook: https://www.facebook.com/bismyagent
Youtube: https://www.youtube.com/channel/UC961A5yK_ETlXBl4UWfkycg
Other: Bradley Rodgers 972-876-0728 (text or call) bradley@birdseyeinsurance.com
Image Credits
Jillian Haug, Jacksons Art Studio, Paulina Petrosky, Kristen McBride
Nominate Someone:
 ShoutoutDFW is built on recommendations and shoutouts from the community; it's how we uncover hidden gems, so if you or someone you know deserves recognition please let us know 
here.