Zach Freeman | Founder & CEO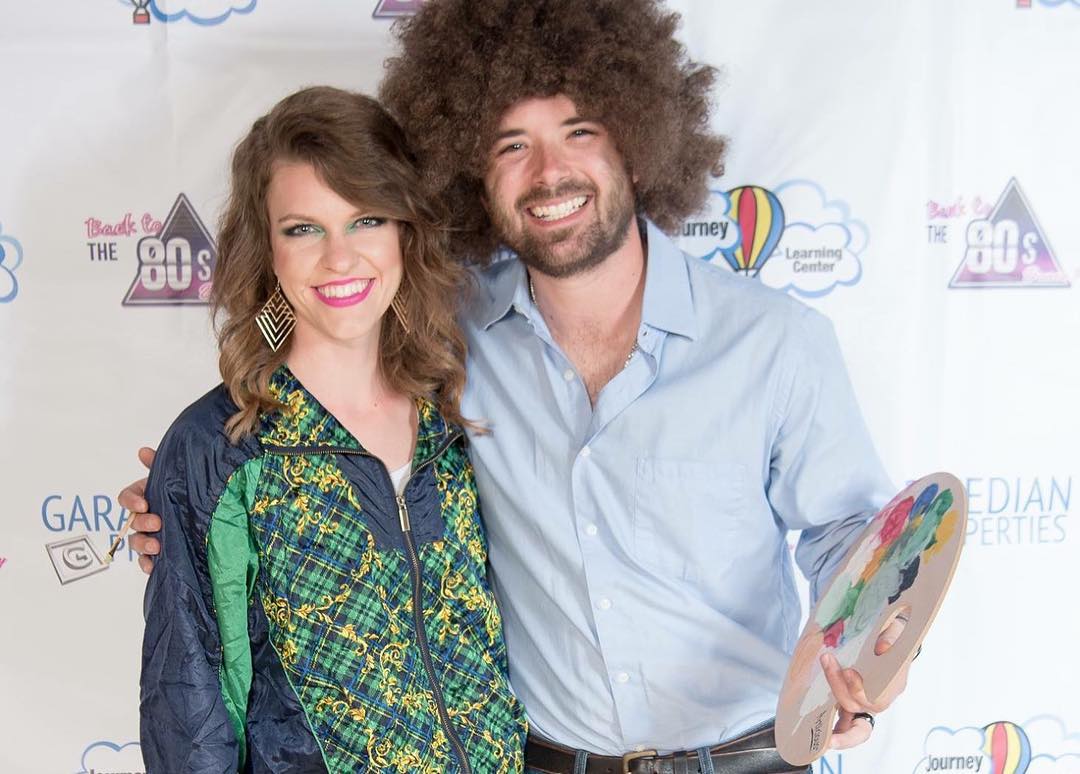 We had the good fortune of connecting with Zach Freeman and we've shared our conversation below.
Hi Zach, what is the most important factor behind your success?
I always tell people that VMA's success has primarily been because of the team that has guided and supported me along the way and because we have a faithful God. Trust me, if left to my own devices, I would have run the company into the ground very quickly. I was a 22-year-old recent college grad with a lot of motivation, but I certainly needed help, guidance, and grace to navigate and learn how to start and run a business.
The team that helped me do that included a small army of people that all served a different purpose. I worked directly with other employees that gave me grace and were willing to endure the consequences of my mistakes as I learned how to lead and manage. It included a board of investors that acted more like a board of advisors who were patient and generous with their wisdom and knowledge. It also included a whole group of friends and advocates in the community that helped spread the word and get us business. I am incredibly grateful to the entire VMA Family and all of those friends, family, team members, clients, and advisors who helped get us to where we are today.
I also believe that we have a God who is tremendously faithful and gracious. There have been so many times when something didn't work out that I thought had to only to find out later that the timing wasn't right or whatever I thought needed to happen would have actually led to disaster. Other times it was simply the fact that we were kept safe in somewhat precarious situations. And sometimes it was just giving me peace of mind when I felt terrified or overwhelmed. I have no doubt that, without my faith, I wouldn't have been able to make it this far; and for that, I am incredibly grateful for and humbled by the faithful God that I believe we all have watching over us.
Can you give our readers an introduction to your business? Maybe you can share a bit about what you do and what sets you apart from others?
Veterans Moving America (VMA) is a values-based moving company that only hires veterans. We provide moving and moving-related services to anyone in the general DFW area or anyone within Texas, Oklahoma, Arkansas, or Luisiana that is moving to/from DFW. We are known for providing quality service (just google us and read our reviews) and for being authentic in our mission to serve veterans.
I am most proud of the work that our teams provide to our clients and the culture we have been able to create within the organization. Staying true to our values by only hiring veterans has been a challenge at times, but I am proud that we are not willing to compromise like many other companies. There are a lot of other companies that have a firefighter/police/veteran name, but none of them (to my knowledge) have stayed committed to only hiring that group of people. VMA's culture is unique, the service we provide is superior, and the experience that our guys and customers get is one of a kind.
The 7-year journey to where we are today has gone by surprisingly quickly and has been full of endless ups and downs, twists and turns, and, most significantly, lessons learned. I would never describe starting and growing your own business as easy, but if you're doing it for the right reasons and surround yourself with the right team, it doesn't really seem as hard as it should and you will be able to overcome almost any challenge. That is how VMA has been able to navigate and overcome every challenge thrown our way in the past 7 years. The company is made up of people who are passionate about helping veterans, providing the best possible service, and working together to, as the military says, adapt and overcome to any circumstance or challenge. It is an incredible experience to work here and even a more incredible and memorable experience to be served by the VMA Family. I am proud of who we are as a company and team and for all that we have accomplished together.
If you had a friend visiting you, what are some of the local spots you'd want to take them around to?
I think the week would start with a driving tour of downtown Fort Worth, the Stockyards, TCU, and maybe a trip out to Arlington to see AT&T Stadium, the new Ranger's stadium, and Six Flags. One day we would likely walk around TCU so I can show them where I went to school (even though it's very different now). In terms of entertainment, it wouldn't be a visit to Fort Worth if you didn't visit Billy Bob's and the Stockyards one night for some good ol' fashion two-stepping and stockyards nightlife. If the rodeo was in town we would go one evening and, if we're lucky, also catch a concert at the new Dickie's arena another night. Food-wise, I would take them to places like Joe T's (because you have to), Blue Sushi, Heim BBQ, and some other great spots on Magnolia. I could see a trip to the Fort Worth Zoo and the Modern on our itinerary as well!
Who else deserves some credit and recognition?
There are many people that I could dedicate this shoutout too, but I want to take the opportunity to recognize someone "behind the scenes" who has sacrificed along with me and encouraged me from almost the beginning of VMA's existence. That person is my wife, Linley. She has had to make many of the same sacrifices that I have (especially in the early days) but without much of the recognition. She's endured the long workdays, late-night phone calls, canceled plans, and many of the other typical aspects of running your own business and has been there to encourage, support, and comfort me when I've been in need. On top of that, she's also helped me work through some of VMA's biggest challenges by giving me ideas, some of which were entirely her own. So for all of that and a million other things, thank you, Linley, for all you have done and continue to do for me and VMA. I love you!
Website: www.VeteransMovingAmerica.com
Instagram: https://www.instagram.com/veteransmovingamerica/
Twitter: https://twitter.com/veteranmovers
Facebook: https://www.facebook.com/VeteransMovingAmerica/
Yelp: https://yelp.com/biz/veterans-moving-america-fort-worth
Other: Google Reviews: https://bit.ly/31ldo7j
Angie's List Profile: https://bit.ly/3erS9qD
BBB Profile: https://bit.ly/2XD3uOm