Meet Shari Watt: Small Business Owner & Fitness Instructor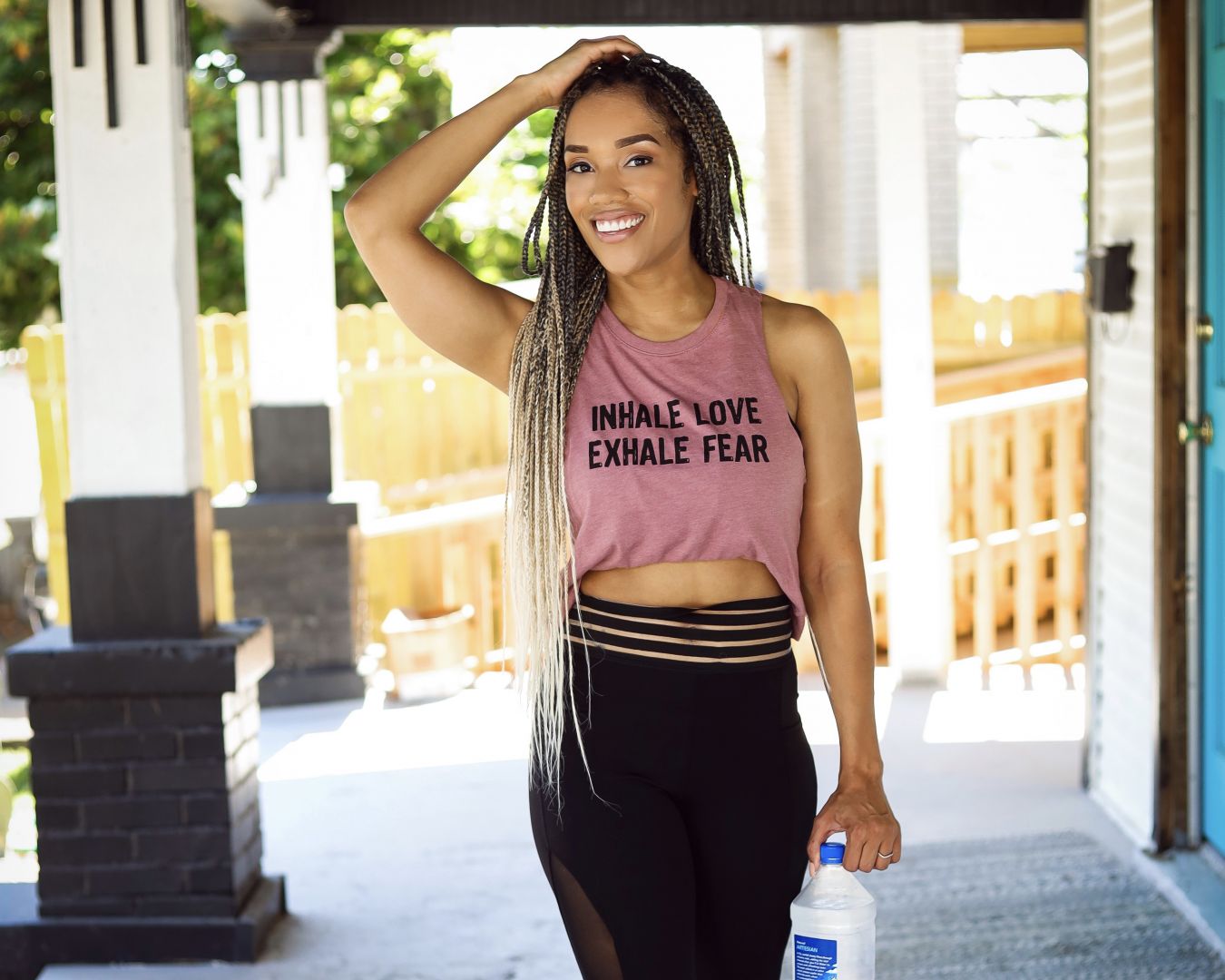 We had the good fortune of connecting with Shari Watt and we've shared our conversation below.
Hi Shari, do you have any habits that you feel contribute to your effectiveness?
Two habits have been critical in helping me succeed. First, uplifting those around me and learning from their success has been so beneficial on my journey. I surrounded myself with people who I felt inspired by and that I could learn from. In constantly encouraging them and uplifting them, I was also encouraging myself. I don't see competition when I look at successful people, I see inspiration. I am motivated and encouraged by their actions, and grateful that they are able to show me what is actually achievable and possible. By clapping for others and celebrating their success, I created a tribe that constantly radiates positivity and growth. We all want to see each other win! Secondly, I realized the value in metacognition, or the awareness and understanding of my own thoughts. I became much more conscious of my thoughts on a daily basis and the things that I was telling myself throughout the day. Our thoughts are so powerful and they control everything that we do! So once I began telling myself what was possible, it all became possible. I began recognizing when negative thoughts would creep in and practiced turning them into positive ones and seeing the benefit of every experience and lesson.
Can you give our readers an introduction to your business? Maybe you can share a bit about what you do and what sets you apart from others?
It is in my nature to help people. So I do that in a variety of ways. Nothing is more clear and evident today than the importance of educators in our world. They could never receive enough appreciation. My business, She Can Teach Too, was born out of that recognition and gratefulness for educators everywhere. Almost every single professional, business owner, and successful person learned something of value from a teacher whether it was how to read, do math, or another other life skill. I wanted to honor educators everywhere by offering comfortable, quality apparel and children's books that mean something. I am most proud of the children's literature that my brand offers. My first children's book, Sophia Grows A Garden, was intentionally written to teach and emphasis a growth mindset in children and to support educators and parents in teaching this concept to their little ones. When we emphasis a growth mindset, we are instilling a belief that with dedication and resiliency, we can achieve what may not be immediately possible. We never give up! Instead, we use the power of the word "yet" to motivate ourselves. We switch our brains from a "fixed" attitude to a growth concept. My goal moving forward is to continue offering literature with diverse characters and real life lessons that can be utilized by both children and adults alike One challenge that I faced was having the energy and life balance to do everything that I wanted to do! Working full time and building a brand requires a lot out of you, which is why my fitness routine and health mean so much to me. I've always been very active but while growing my business, I found myself constantly neglecting one for the other and I hated doing that. I wanted to maintain my healthy lifestyle but also dedicate more time to entrepreneurship, so I made it a part of my business! Now I teach others how to achieve their body and wellness goals through dance fitness so I don't have to sacrifice either one. The biggest lesson I've learned thus far is to never be afraid to break out of your shell and create the life you actually desire. It is perfectly ok to be multidimensional and actively pursue all of your dreams! I've learned to not only embrace change, but to love it! Change is often times uncomfortable and scary, but it is something I readily accept and actually strive for now. Change to me simply means that I am growing, and growth is always the goal. I want the world to know that it is never too late for a plot twist! You are not stuck to anyone's expectations of you. If there is something that you want to change about your life, take the necessary steps to change it. Be bold and be confident!
If you had a friend visiting you, what are some of the local spots you'd want to take them around to?
We would definitely have to visit Arlington and Addison Improv! They always have some of the best comedians and I know we would laugh the entire night! I love anything that brings laughter and joy, so those two places would be a must. For food and drinks, we'd go The Blue Fish in Las Colinas for the sushi. The staff is always so fun and welcoming and everything tastes amazing. At some point, we'd also stop and grab some gas station tacos. Not even kidding. The best tacos I've had in the city have always come from a gas station. It's the local touch without all of the frills that does it for me every time. We would also get down to the Perot Museum at some point, since there's always something fun (or weird) to see in there. But after that, I'd be sure to drive them around to see some of the graffiti art throughout the city. A lot of those artists don't always get the credit that they deserve, but their work is really beautiful! Dallas is full of creative, talented people so I would hope we'd get to see some of them in action.
Shoutout is all about shouting out others who you feel deserve additional recognition and exposure. Who would you like to shoutout?
My shout-out is dedicated to my sorority sister and friend, Jasmine Sweet. She has always been such a supportive and encouraging friend, and really taught me a lot about using my passions for business. She is never selfish when it comes to sharing her knowledge and expertise. Her excitement for what does is truly admirable and she is constantly striving to create a platform that ALL women can use, not just one for herself. I am so thankful for her!
Website: www.shecanteachtoo.com
Instagram: @shecanteachtoollc @sharigeney
Image Credits
Ade